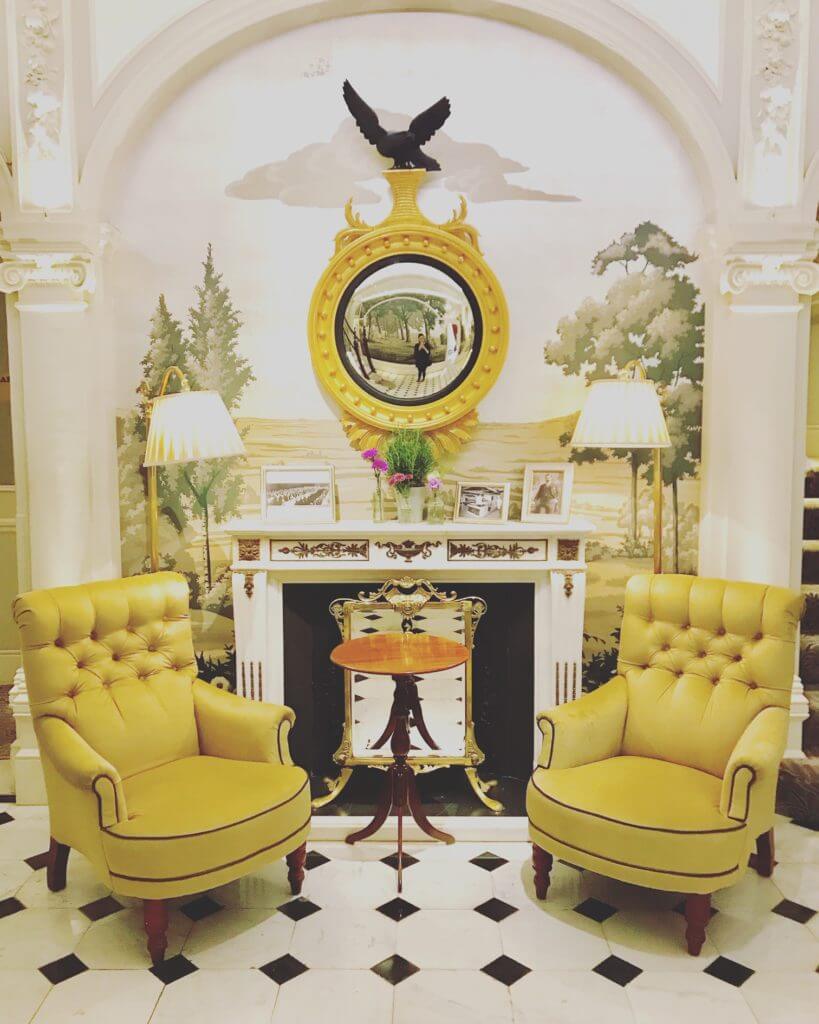 The Goring Hotel in London; I'm dying to go back during holiday season to see it decorated!
Holy cow, how are we already at the last weekend before Christmas?! I'll be heading home for the holidays tomorrow and I couldn't be more excited – I am in MAJOR need of some R & R. I have worked my tail off the past 12 months with little to no break. In fact, this will be the first year since college that I have actually taken PTO during the holidays. I look forward to sleeping in, not checking emails, shopping, catching up with friends, spending time with family and, most importantly, just enjoying the holiday season! I have purchased most of my holiday gifts (keeping it to a minimum this year) but, per usual, I'll be placing a last minute Amazon order on the 23rd so that my last minute gifts arrive just in time.
I'll also be taking a break next week so the next blog post will be in the new year, recapping my favorite moments of 2019 and getting started with some organization tips! Enjoy your holiday week!
+ Need a last minute gift idea? How about a fun adult game, some comfy slippers or a faux fur blanket. See my gift guides for more ideas.
+ Will certainly be cooking up a big pot o' chili this week if the weather calls for it!
+ I love setting a pot of stove top potpourri (also, what a cute gift idea!)
+ Really into the fact that capes are having a moment right now.
+ Umm, hello dream home!
+ An interesting read about what it means to serve others.
This Week on South End Style
10 Ways to Ensure a Successful Holiday Season
Tanzania: 10 Things to Know Before You Go