Trying to prepare, pack and plan for Tanzania was no easy task. We have a small handful of friends who had been and we spent two weeks in South Africa for our honeymoon; however, we had no personal experience with with Tanzania. Prior to our trip, I read countless blogs, travel guides and articles about what to expect and what to pack. We felt pretty well prepared but were pleasantly surprised with all that this beautiful country has to offer. Since most of us are going halfway across the world to experience a safari, I want to help others be as prepared as possible – physically, mentally, emotionally and financially. Scroll down below to see my top 10 things to know before you go!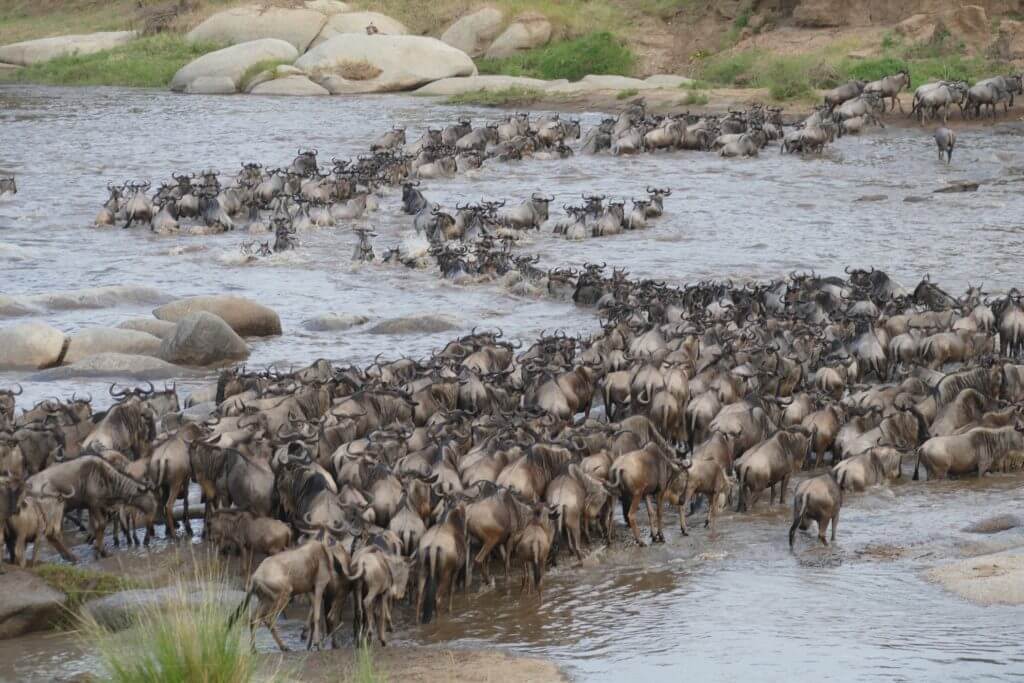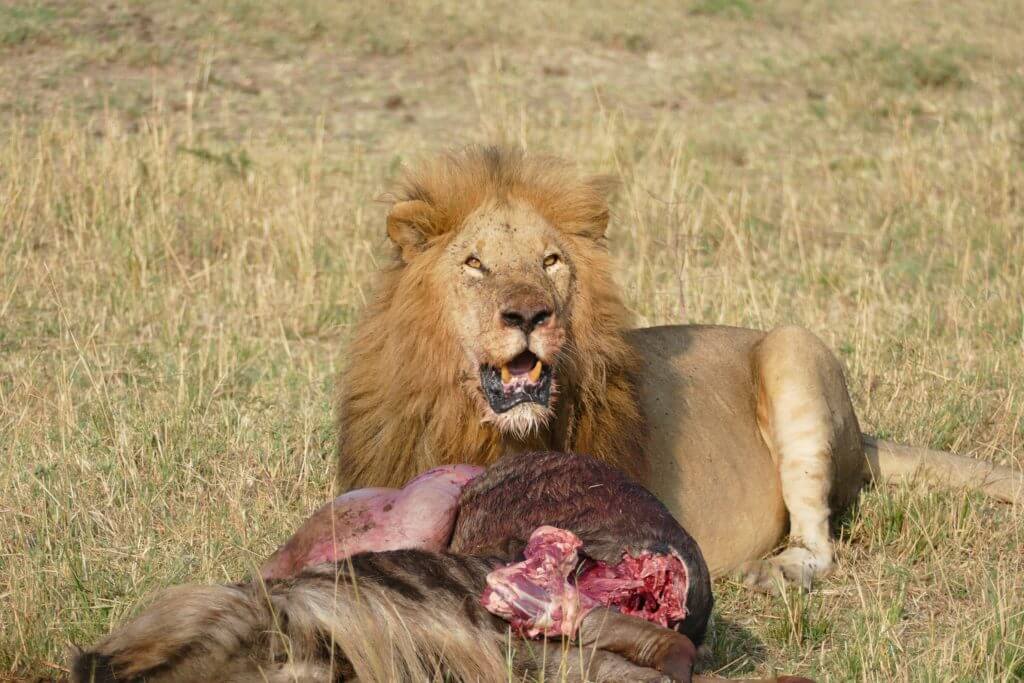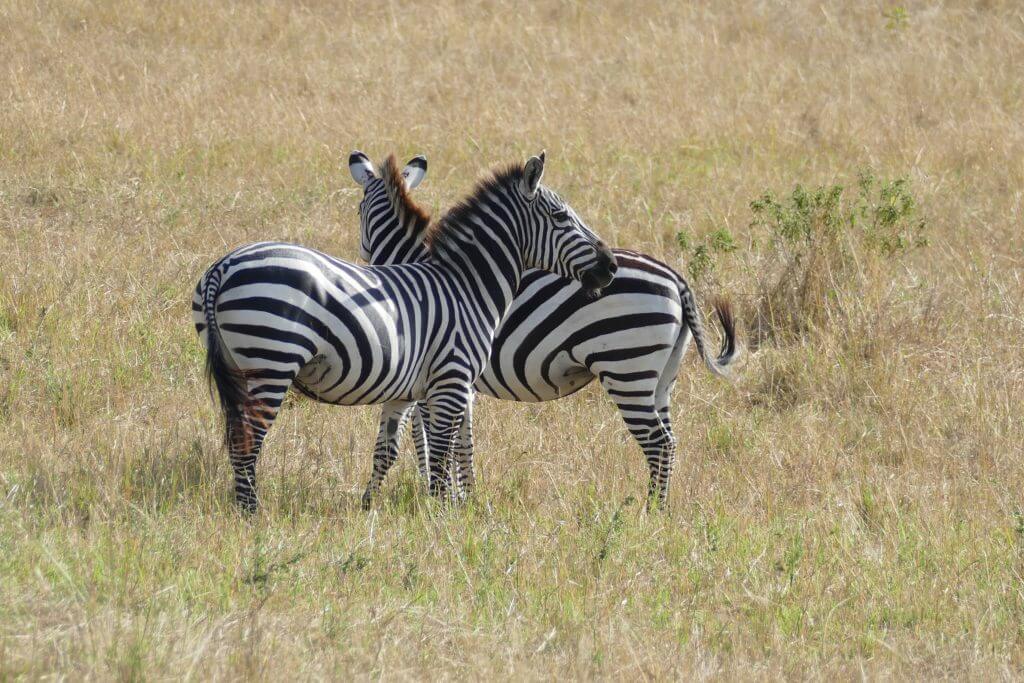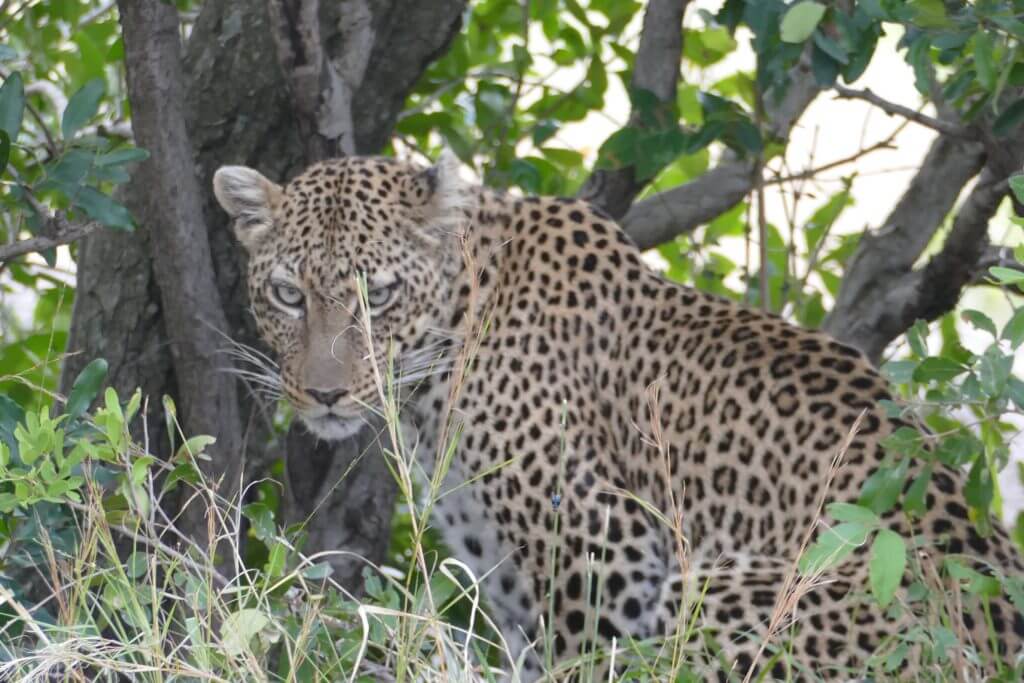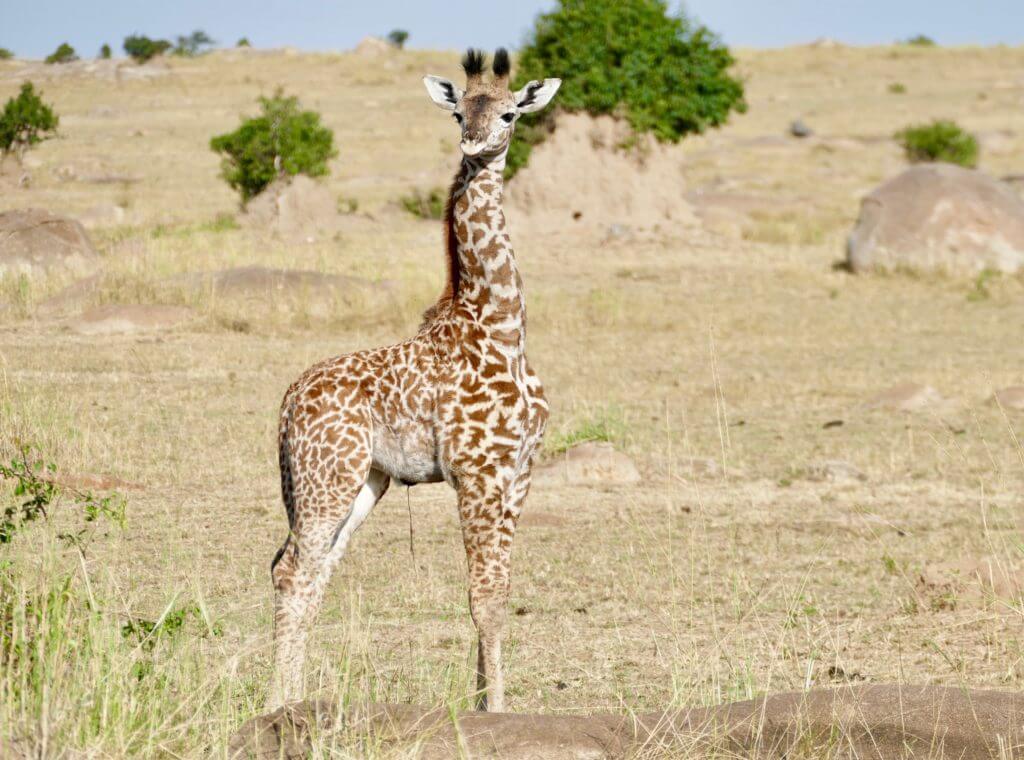 10 Things to Know Before You Go to Tanzania
1. Handle paperwork ahead of time. Upon arrival to the Tanzania airport, you'll have to get in one line to fill out your Visa application form and then another line for passport control. I strongly recommend printing and filling out your forms prior to going. We flew first class and so we exited the plane first – we were probably #5 in line (of hundreds) and it still took us over an hour to get through. I can't even imagine how many hours it took those at the back of the line.
Note: we landed in Kilimanjaro so I cant speak for other airports.
2. Agriculture is king. We all thing of Africa as mainly being animals and safaris; however, the country highly depends on agriculture. In fact, almost 70% of the people who live in Tanzania are involved in farming due to the large amount of rural area. Main crops include maize, corn, beans, rice, potatoes and bananas (the cute little ones).  Sunflower fields are everywhere as people use it for oil and seeds. Most of the meals are made from fresh, delicious produce and local flavors. It's no wonder the food was so delicious in Tanzania – it is incredibly fresh!
3. The staff want to interact with you. The people of Tanzania are so incredibly kind, gentle and interested in learning about their visitors. We saw many people just speaking in their native language to the people they came with and it was so disappointing. You have to remember that the staff live at the camp, work 16+ hour days and are away from their families for weeks / months on end. I'm sure it can be lonely for them. Most everyone speaks English well and love mingling with the guests. We learned about their families, their experiences, etc. and we even took pictures and exchanged email addresses. Feeling connected to the locals is a great way to improve your experience!
4. Most people are tri/bilingual. Though Swahili is the native tongue of Tanzania, most people also speak their local tribal language (like the Maasai) and English as well. If you've watched the Lion King, you probably remember Simba, Sarabi or Pumbaa – turns out these are all Swahili. We had a ball learning the local language and enjoyed trying to communicate with small words and phrases. Just another way to immerse yourself into the culture!
5. Tanzanite is their crown jewel. This purple – blue gem is only found in Tanzania and is a big part of exportation in Tanzania. We saw the stone in rings, earrings and necklaces in various jewelers and it's just beautiful! In addition, the country is well known for the mining of copper, diamond, titanium, platinum and more.
6. Come with cash. You will need tip money for various things throughout your stay and as likely expected, there are no ATMs on safari. Our travel agent gave us a suggested amount so we had our cash divided and in envelopes (with some extra to spare). You'll need to tip for drivers, safari guides, lodge staff and more. Be sure to pack small bills so that you can easily hand them out when there are numerous staff at one location.
7. Hakuna Matata is the motto. Remember this phrase from the Lion King? It mean "no worries" and boy, do they live by this motto! Many people greet you with "hakuna matata" (it is used for hello, goodbye and thank you) and they have songs with the phrase also. The Tanzanian people are so genuine and hospitable that they truly want you to not worry. I felt more relaxed and comfortable here than I have in most other countries. Hakuna Matata is a beautiful phrase that we should all try to incorporate into our everyday lives.

8. Nothing is one time. I like to compare Tanzania time to "island time". The locals joke and call it "pole pole" which means "slowly slowly" because everything here moves slow. It is important to know this to come with patience! Flights are never on time and delays are common but it's best to have a good attitude and know that the wait is worth it. Some of our best memories came from unexpected conversations with strangers or impromptu game drives.
9. The Serengeti is raw as it comes. Our previous safari experience was in a private game reserve within a national park which was an exceptional experience but very different than this. The game reserves are smaller and a bit more controlled. We still saw the Big 5 but the Serengeti provided a whole new perspective. The land is vast with massive groups of animals, all interacting together. The roads are bumpier, the drives are rougher and the experience is much more raw. I kept saying that I felt like we were in an episode of National Geographic – so cool!
10. Wildebeest bring the bugs. One thing we were not prepared for was the amount of bugs! Gnats, mosquitoes, you name it – apparently the bugs migrate with the wildebeest so it is important to pack accordingly. Every safari lodge provided us with plenty of bug spray and swatters but I would strongly recommend packing mosquito repellent, hats, bandanas and sunglasses. The bugs may not be an issue during the season that doesn't coincide with the Great Migration but I would rather be safe than sorry.
The only question left to ask is – when are you booking your trip?!