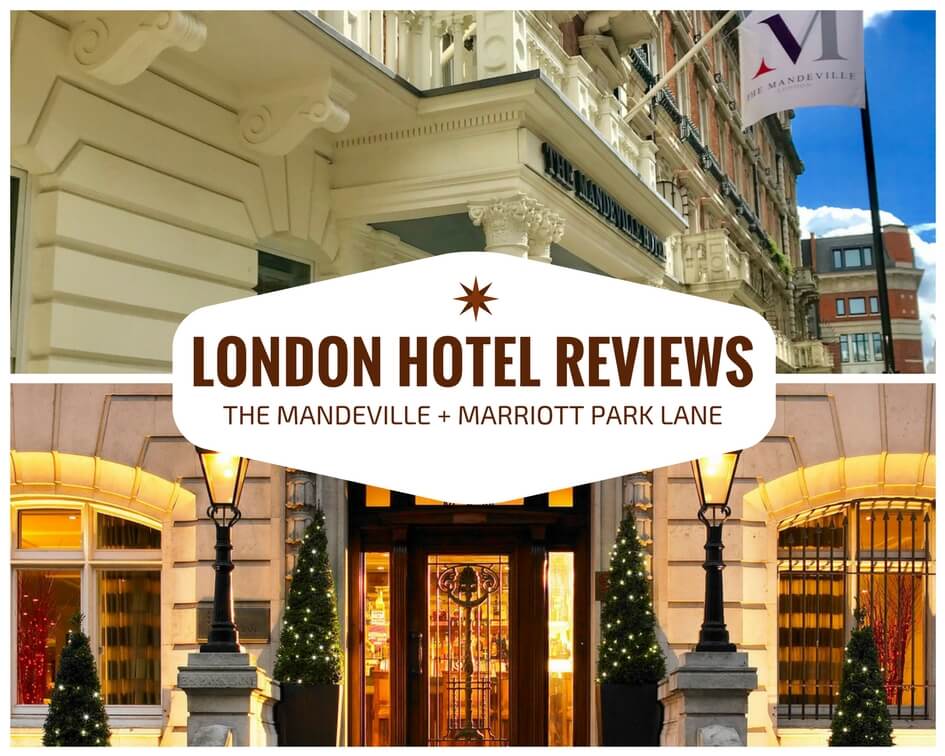 During my trip to London, I stayed in two different hotels. I actually like switching hotels midway through a trip in a big city like London to experience two different neighborhoods. If you are going on a trip that is more than 4 nights, I highly encourage this. Below I will break down the two different hotels – honestly, both were fantastic but in different ways. They were also at different price points (the first one we paid cash, the second we used points) but both are hotels that I would recommend and stay in again myself.
Hotel #1: Mandeville Hotel
Marylebone, London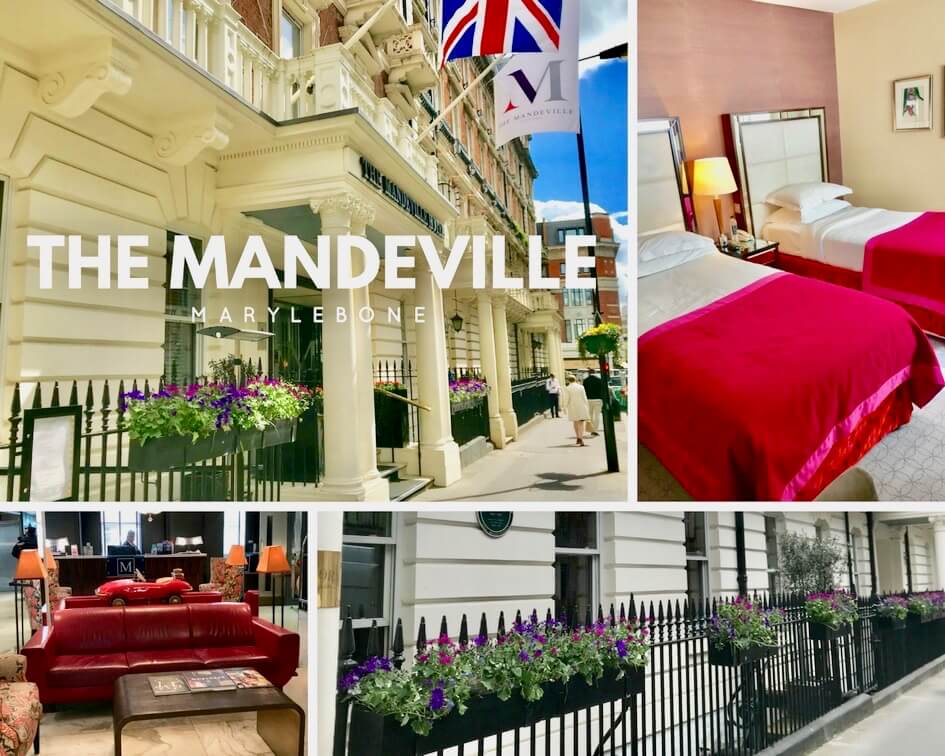 Overall Experience:
What a darling neighborhood! This 4-star boutique hotel has a warmth and charm that makes you feel at home right away. The staff was incredibly helpful and friendly during our 4 nights here. The hotel is set in the middle of the neighborhood so it doesn't feel like you're in a "hotel zone" at all. In fact, there were at least 10 bars & restaurants within a two-block radius. It felt a lot like Beacon Hill in Boston – beautiful brownstones, perfectly manicured lawns and charming window boxes. While I didn't take advantage of the hotel breakfast (honestly, I wasn't aware our package came with it) but my travel buddy had it and said it was nothing to write home about. The rooms were super cute and colorful (ours had a lot of pink) but they were not spacious so I'm not sure I would stay here again if I was sharing a room with two beds. Lastly, I wish there had been a workout room or spa attached but there was nothing of the sort. I personally love having these options while on vacation.
Pros:
+ The neighborhood is ideal – easily accessible to metro, walkable to countless restaurants, bars and shops and very safe, charming.
+ The staff is friendly, knowledgeable and helpful.
+ The décor is modern, colorful & pretty.
+ The boutique style has a comfortable, unique, non-touristy feel.
Cons:
+ The rooms are very small and bathrooms even smaller.
+ The main lobby area is small with minimal seating / lounge area.
+ Since they're boutique, there's no affiliation with a large group or points options.
Hotel #2: Marriott Park Lane
Mayfair, London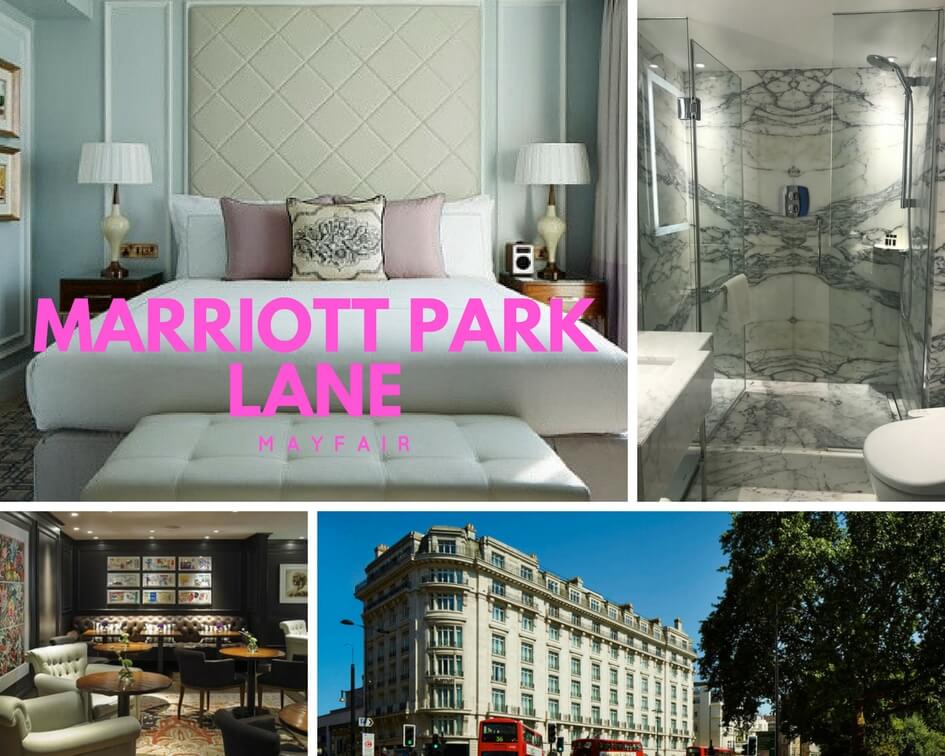 Overall Experience:
I was blown away when I walked into this hotel. It did not have any sort of corporate, Marriott feel – in fact, it felt like a high-end boutique hotel. It's no wonder this 5-star hotel has such high reviews. The modern aesthetics, the oversized rooms and the extensive list of amenities made this an easy place to come home to every evening. As a Gold-Elite Marriott member, I was able to take advantage of the executive club lounge, which included various complimentary drink / snack hours, a large work area and free wifi. The hotel itself was beautiful and though set on a very busy street (in a "hotel zone"), it was adjacent to the Mayfair neighborhood, which has a very NYC/Boston Back Bay feel – higher end stores, nice restaurants and beautiful homes. My room was seriously huge and equipped with a smart tv/music system, a seating area, workspace and grand marble bathroom. The room was beautifully designed with crown molding, herringbone wood floors and lush textiles.
Pros:
+ The amenities are top notch. Spa, fitness center, indoor heated pool, steam room, 24-hour room service and club lounge. All high end and five star.
+ The lobby is beautiful & spacious and the concierge is extremely helpful.
+ Being part of the Marriott chain, you can either earn stays or redeem points to stay here.
+ Located in beautiful Mayfair, directly across from the Marble Arch of Hyde Park.
Cons:
+ It's located on a very busy street in a hotel zone so not as charming from the outside
+ It's pricey. Luckily, I used 45,000 Marriott points per night to redeem a King Executive room, but it was over $600 per night.
So, as you can see I preferred the Marriott Park Lane slightly more than the Mandeville Hotel; however, I think they are both lovely hotels with very different perks to offer. In fact, I would happily stay at either again. I really enjoyed experiencing two different style hotels and two completely different neighborhoods. London has so many wonderful hotels that I may opt to stay in a new one next time to gain more options in my book!