This past weekend, we were driving home from South Jersey to Boston & decided to spend a day/night in NYC. We've gone every year for my birthday (12/7) so this served a dual purpose. It's about 2.5 hours from Jersey to NYC, and then another 4 from NYC to Boston. Needless to say, this made sense!
Luckily, we've both been to NYC countless times and seen all of the major "must see" attractions, so this 24 hours was about having fun! We stayed at the Sheraton Times Square, which was excellent location. Typically, I like to avoid the Times Square area, but with our itinerary it just made sense to stay there.
My favorite thing about NYC in winter is of course the holiday decorations! If you've never strolled through Saks or walked down 5th Avenue to see the store windows, you must! I wish I had better pictures but honestly, it was so crowded that I couldn't get a good one.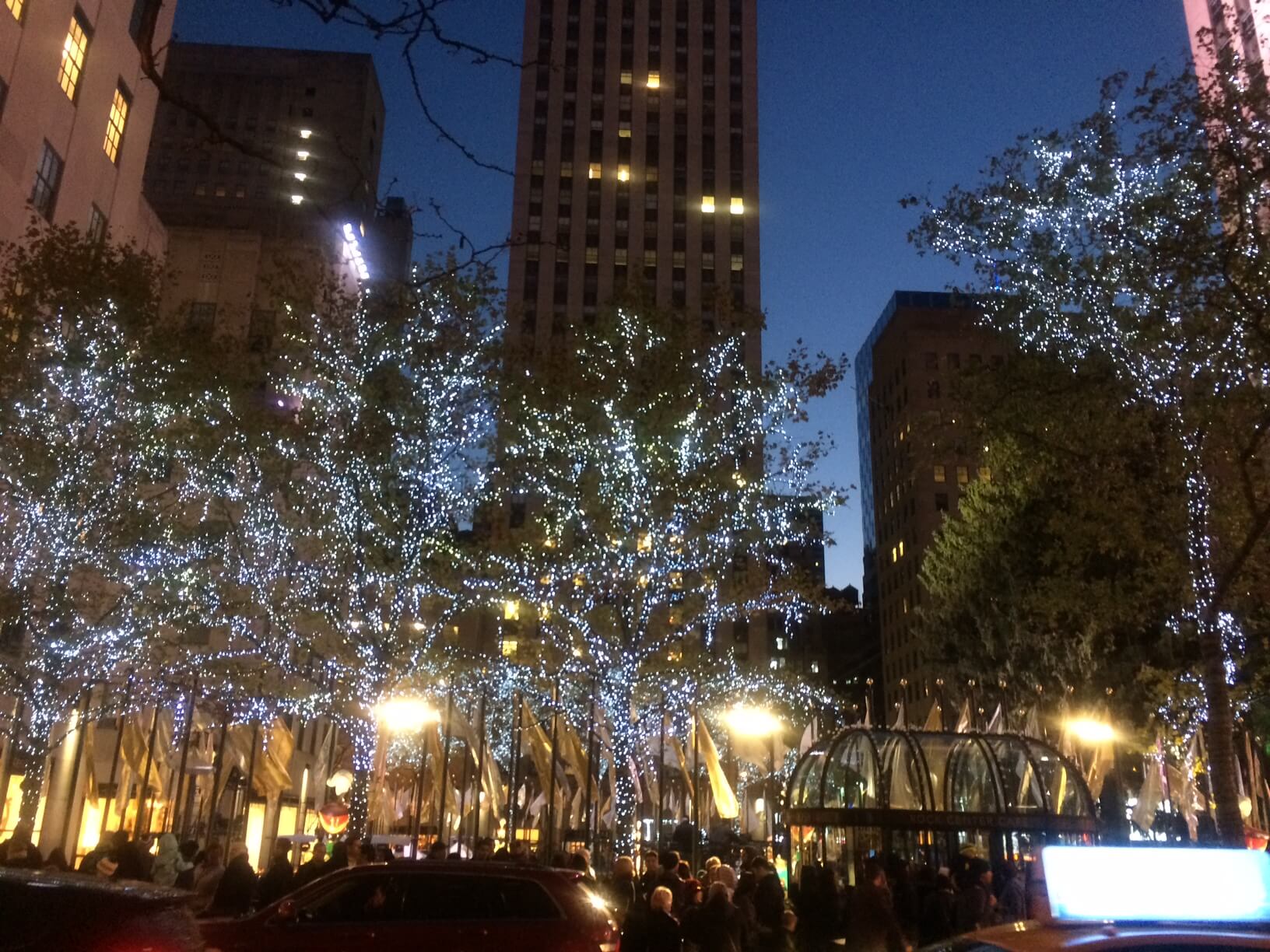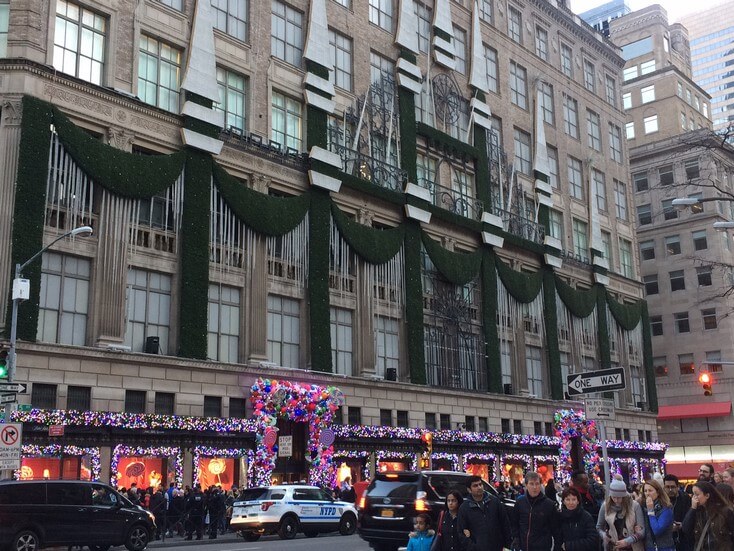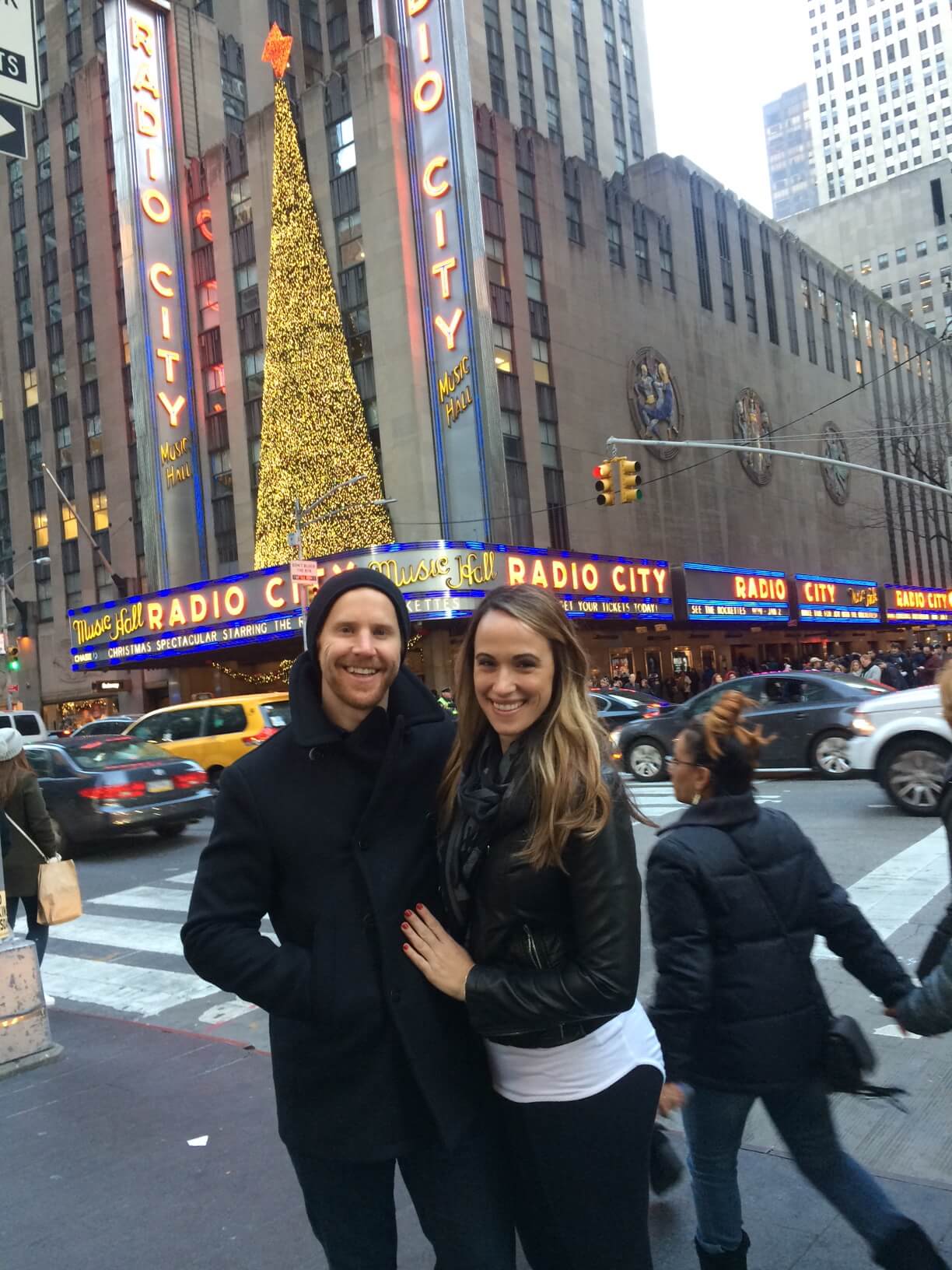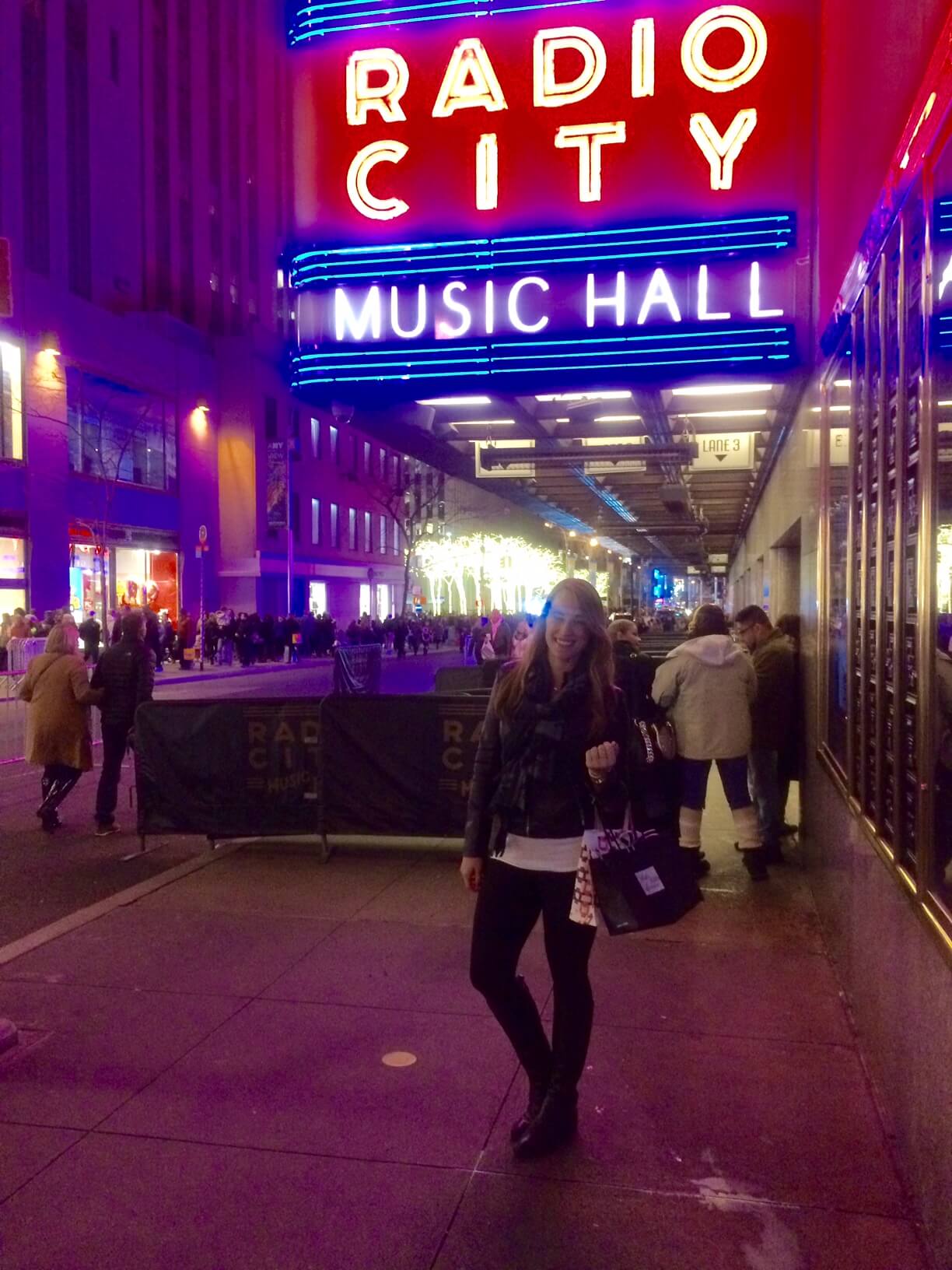 My second favorite NYC activity is, of course, Broadway. I've seen Wicked, Rock of Ages, The Rockettes & a few lesser named ones. While Hamilton was not in the cards (anyone want to give me tickets?!), we were so thrilled to score discounted TKTS to Jersey Boys! It was so good!! I couldn't  believe how many songs I knew from Frankie Valli & The Four Seasons! The music, the dancing, the acting….oh, we just loved it! If you need a broadway show to see, check it out. You won't be disappointed, I promise.
Of course, no trip to NYC would be complete without all of the delicious food the city has to offer. We had a fabulous pre-theatre meal at Mastro's: beef carpaccio & a manhattan for him, tuna tartate & a martini for her, with frites to share. My perfect meal. We also popped into the ever-so-tasty Ray's pizza on our way out of town. That place never disappoints. Not pictured: two bagels, Tao sushi & Plaza macaroons. Yum 🙂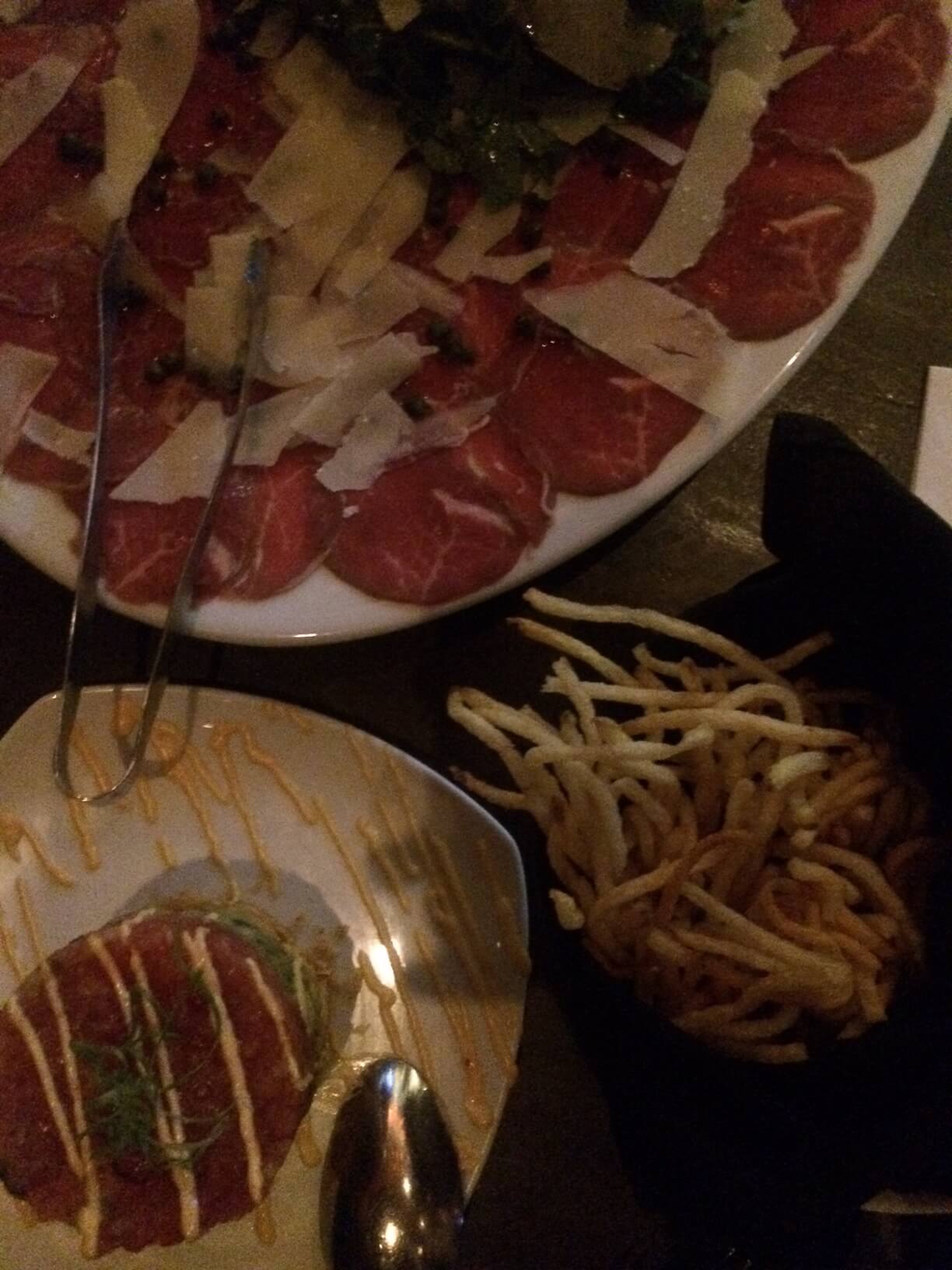 We lucked out majorly with 60 degree & sunny weather, so we chose to take advantage and go for a run through Central Park! We entered from the South (59th & 6th) and ran up by the MOMA, past Belvedere Castle, through the Strawberry Fields & popped back out by Columbus Circle (Broadway & 59th). It was a gorgeous 4 miles and I probably took 50 pictures!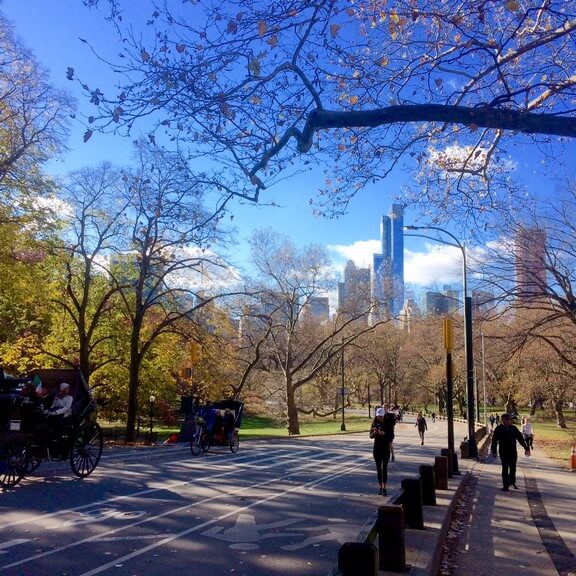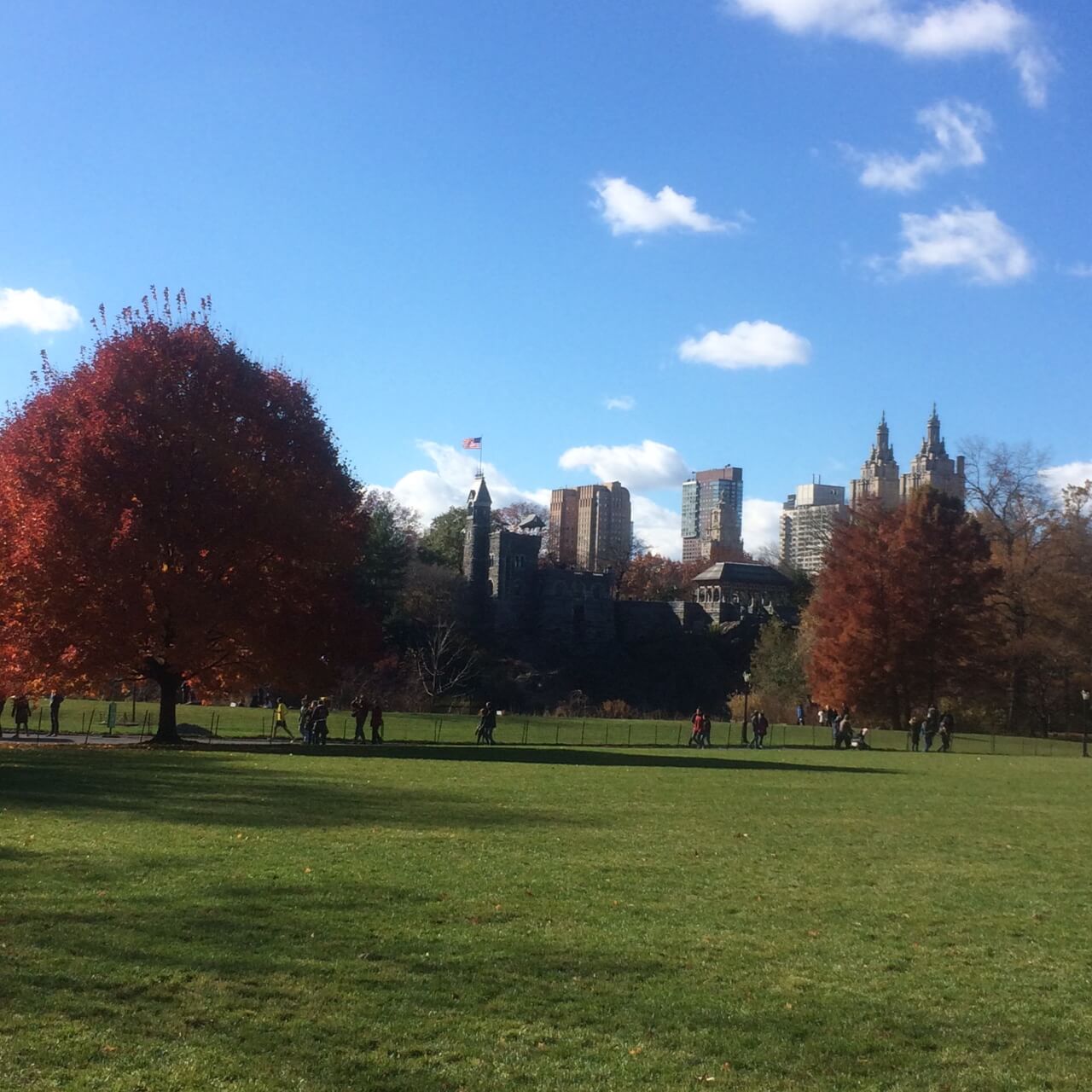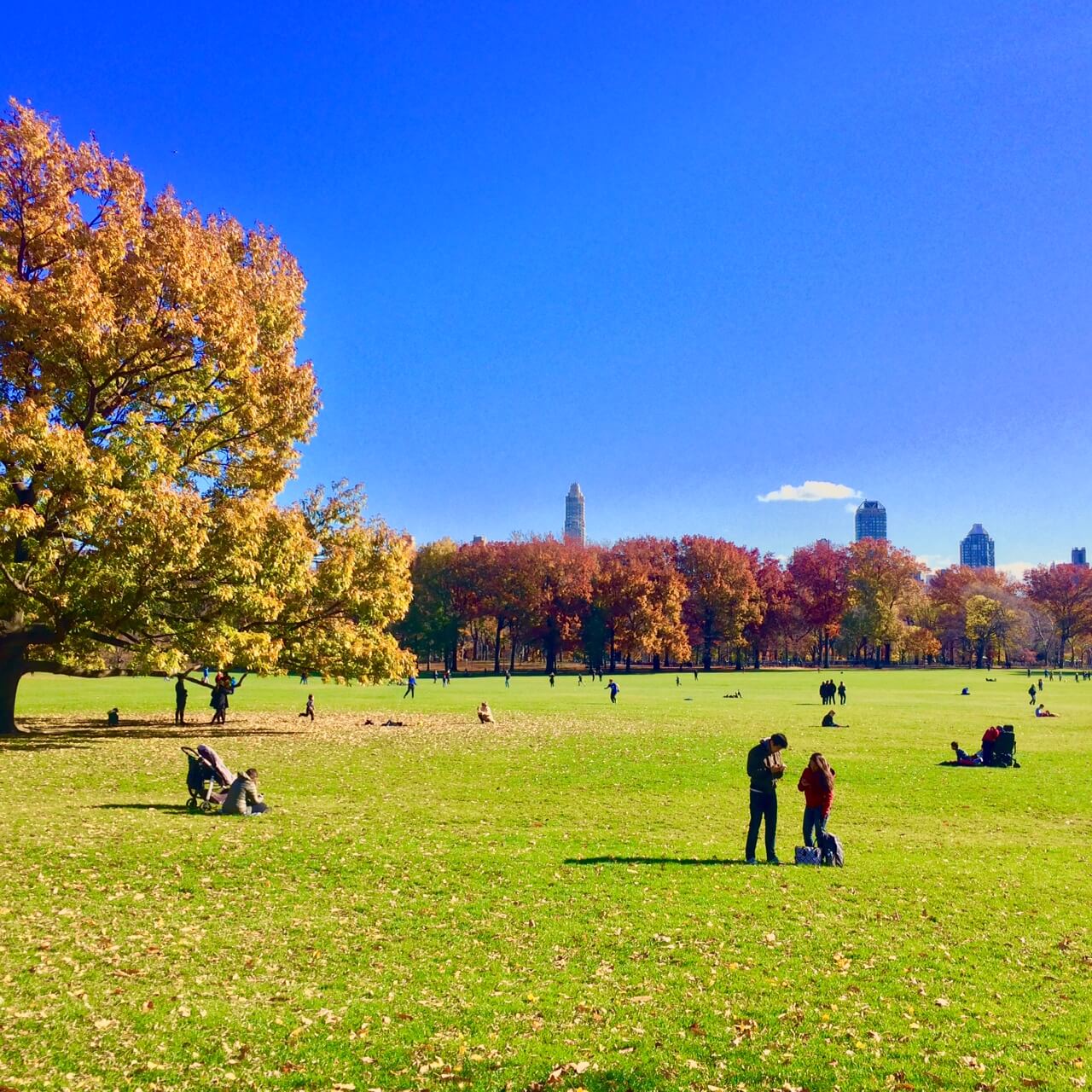 As usual, NYC was fabulous and I left reminded of why this is my favorite city in the world. I heart you, NYC.