It's one of those moments I've dreamed of my whole life. What will he say? How will I feel? Who else will be there? What will the ring look like?… For the past 32 years I've imagined this day and I can honestly say it surpassed all of my wildest dreams…
♥ 12.1.16 ♥
Terry & I decided to celebrate our 2-year anniversary, my birthday & the holidays with a trip to California. We'd fly info Los Angeles, drive up the PCH to San Francisco and stop along in Santa Barbara, Carmel & Sonoma. Ever since I met him, he's boasted about his love for Santa Barbara (specifically the scenery & the surf) so I was particularly excited to visit this coastal town.
We arrived at the Four Seasons in Santa Barbara on Thursday afternoon and I was immediately blown away by not only the superior service (truly the best) but also the insanely gorgeous property. Picture a lush jungle with endless paths, secret gardens, tranquil coves, and Spanish-style steps & terraces leading to private bungalows. Then picture the entire place merely steps away from a stunning, private beach. Yup, it's basically heaven.
When Terry told me that he'd arranged for the concierge to take some sunset pictures on our camera, I grew a bit suspicious. But he insisted, "Babe, it's the Four Seasons. They do stuff like this all the time." After all, who was I to question this amazing experience being offered to us?!
 So around 4:30pm, we threw on some cute clothes (thank goodness he told me we were headed straight to dinner after, so I styled my hair!) and headed down to the beach. Ironically, there was a professional photographer on the beach taking sunset pics of two other hotel guests, so I immediately thought, "huh, I guess they really do this for people". Oblivious to the weeks of preparedness that was unfolding before my eyes, I smiled for the camera as we took picture after picture as the sun went down. Terry went to to check the photos & mentioned that our faces were dark because of the shadows, so we better try one more picture. And then this happened…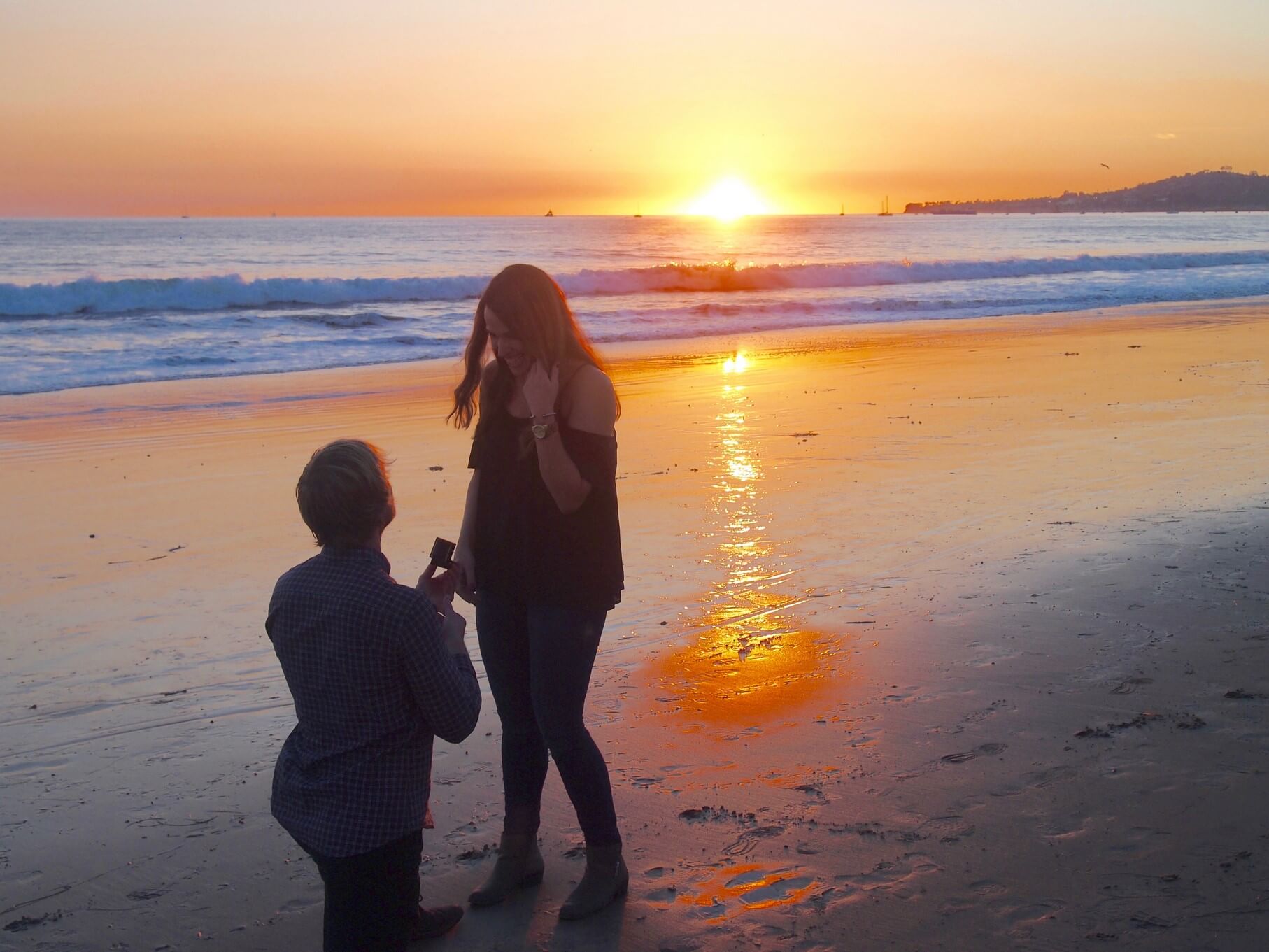 Due to extreme surprise/excitement/joy/shock/laughing/crying, it's fair to say I completely blacked out. We both did. We each remember various bits & pieces of what he said…and to us, that's just perfect.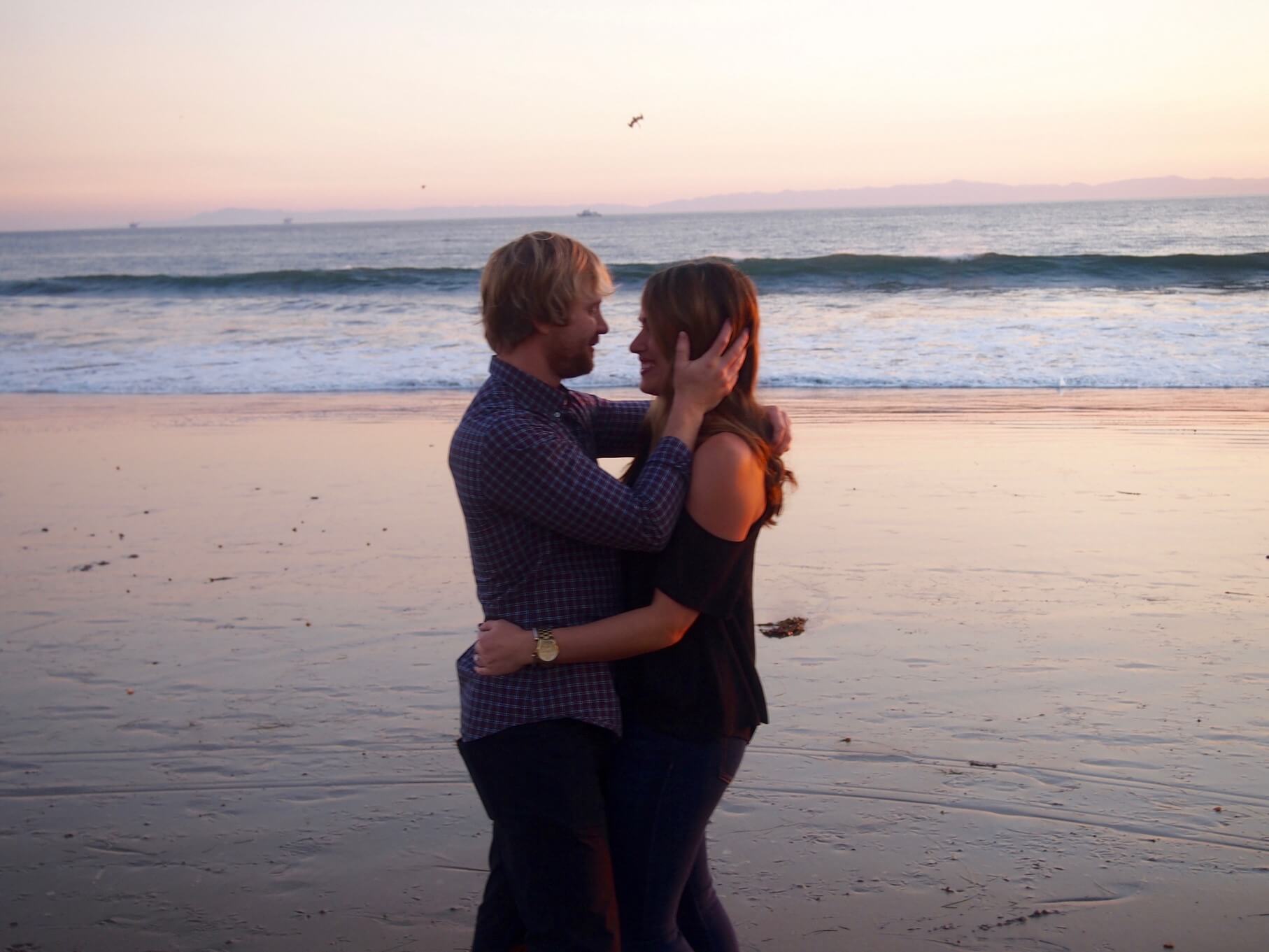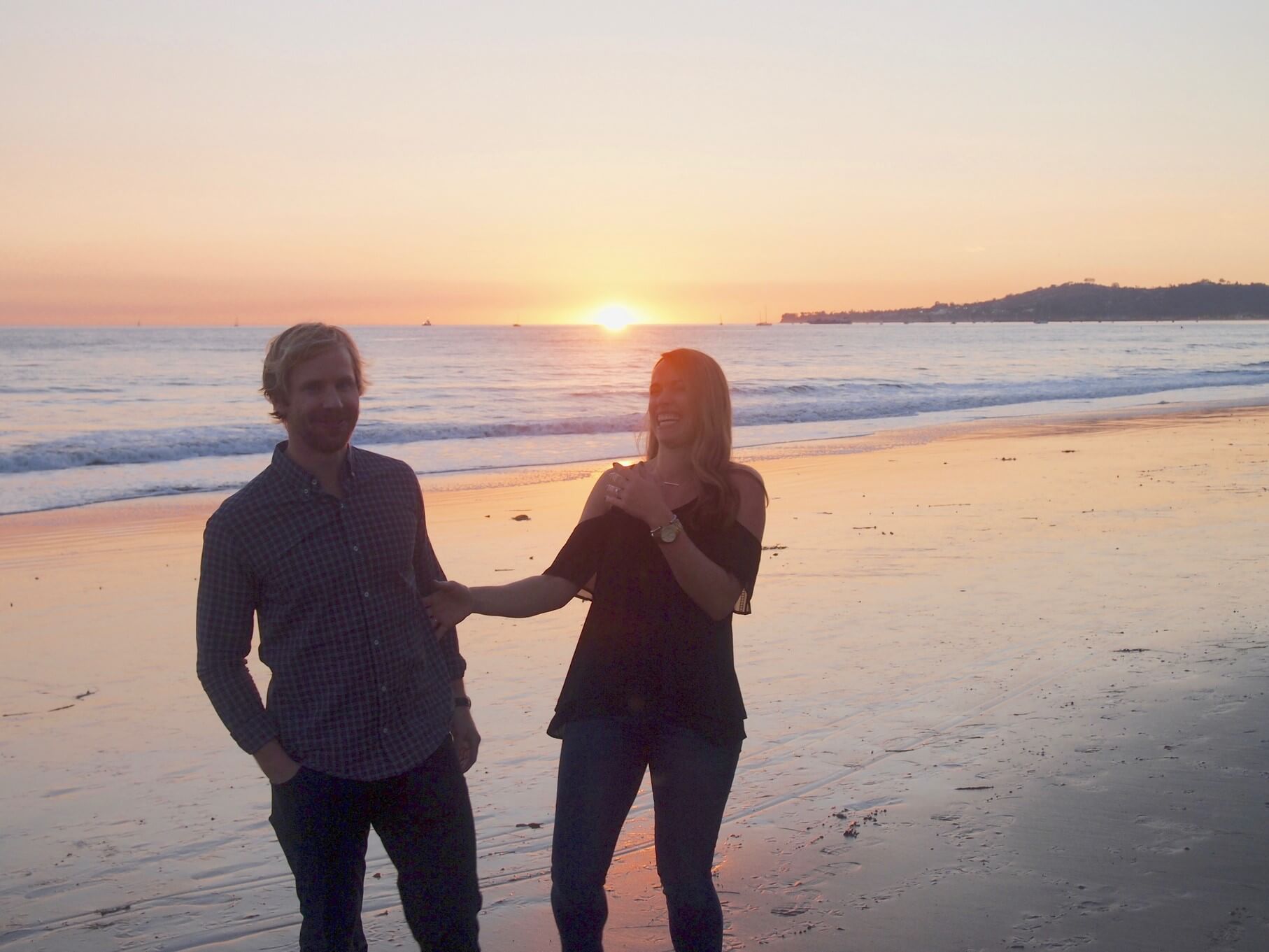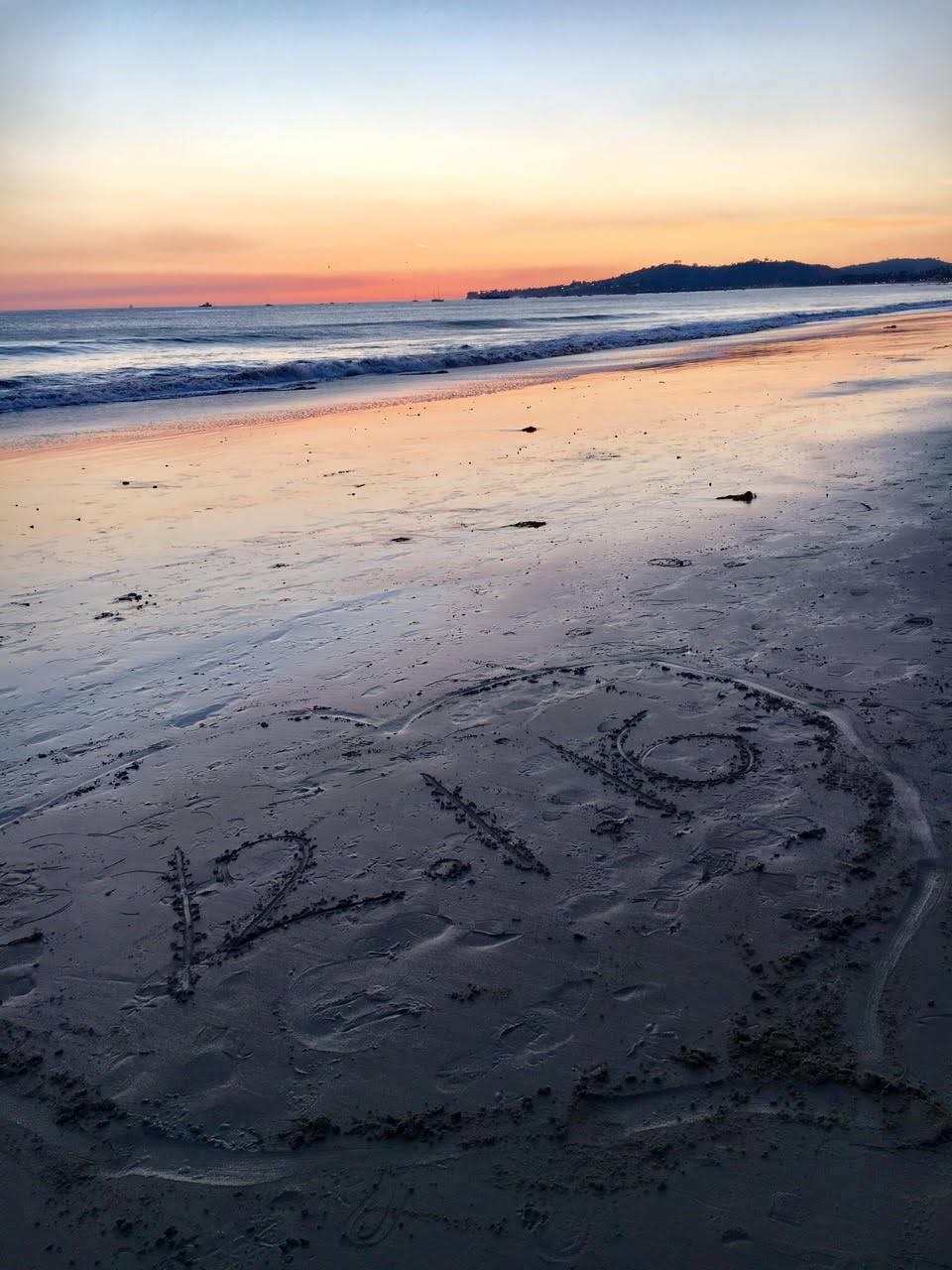 How lucky am I? Not only did Terry spend weeks planning the most thoughtful, beautiful, romantic proposal, but we have this incredible moment in time captured on camera. A moment I will never, ever forget.
Words can't describe how I'm feeling right now. I feel so beyond blessed to have even met someone like Terry. Someone who truly appreciates my good and tolerates my not-so-good. Someone who makes me laugh when I'm crying & then makes me cry all over again from laughing so hard. Someone who I love so much that it hurts. Someone who wants to build a life with me and grow old together. He is my best friend and the absolute love of my life. I know the best is yet to come, and I cannot wait for this adventure to begin!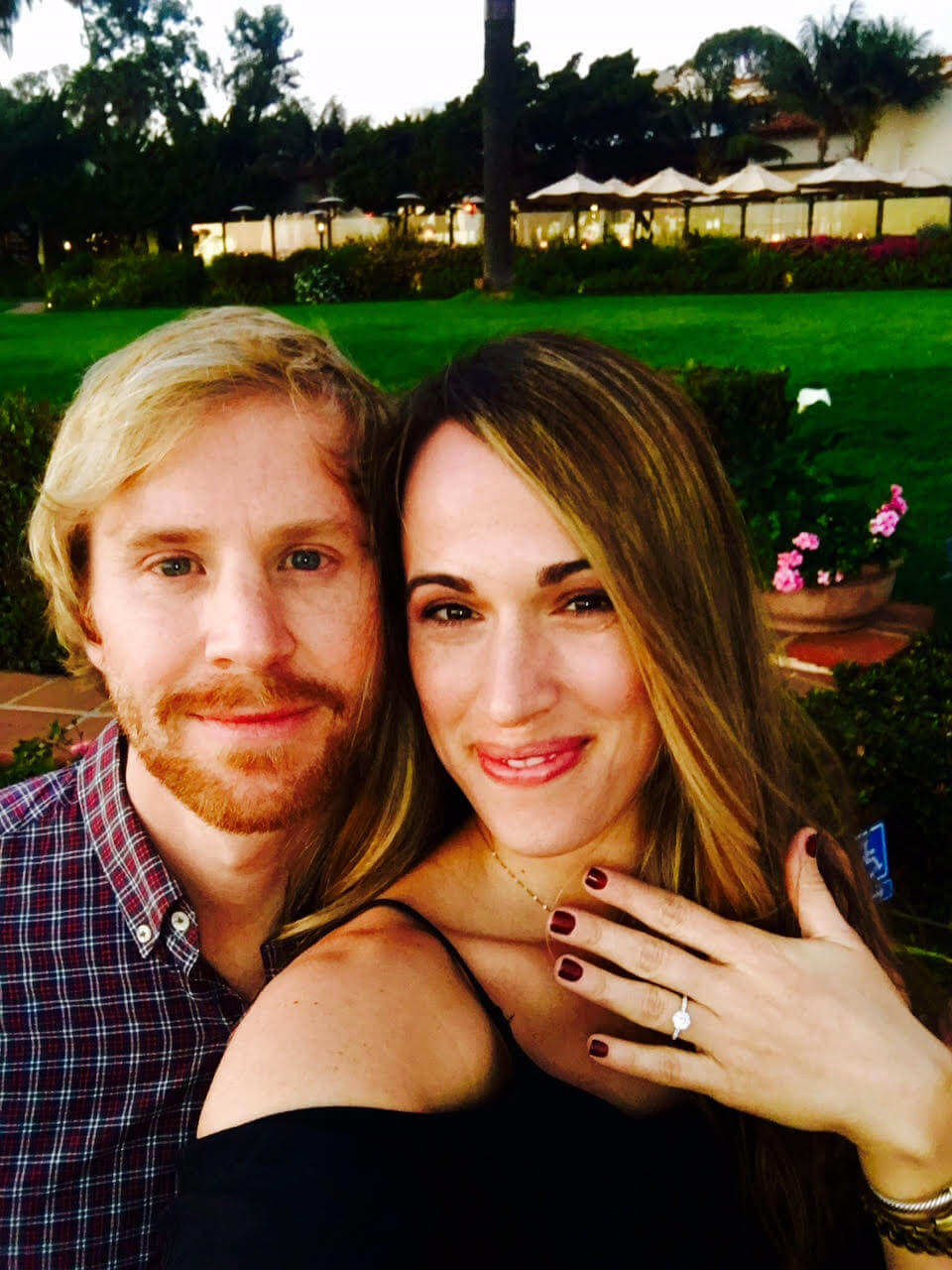 Oh and to answer my lifelong questions: Can't remember…overjoyed…just us…and, it's absolutely perfect!
Four Seasons beach photo courtesy of their website. Thank you for the unforgettable experience, photos & countless flutes of champagne 🙂