First off, thank y'all SOOOO much for the kind words & well wishes! The amount of calls, texts, chats, comments, messages, etc that I've received over the past few days has just been insane. We are just so thrilled that everyone is being so supportive & sharing in this special time in our lives!
ps. I promise that this blog won't become a wedding blog, although I'm sure I'll sneak in some posts here & there and ask for your opinions!
Now, let's talk gifts! Whether you're shopping for Christmas, looking for a hostess gift, attending a white elephant party, or need help curating your own list, I've got you covered! This list covers a very wide range of gift styles & prices, so I hope you find what you're looking for…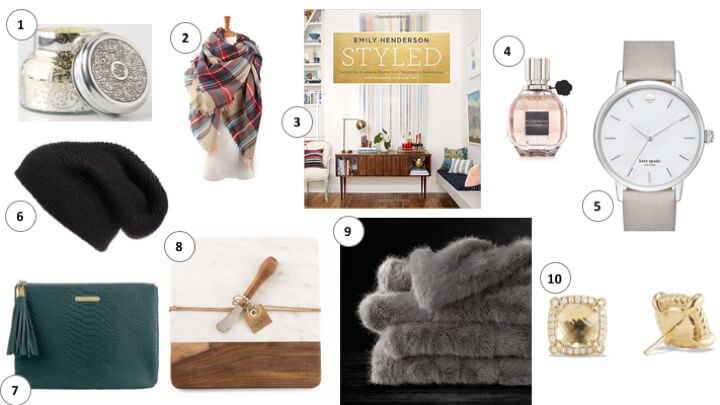 What's on your Christmas wishlist?!