OOH! It's Friday the 13th!! For the second month in a row! Freak anyone else out?
hahaha…makes it less scary!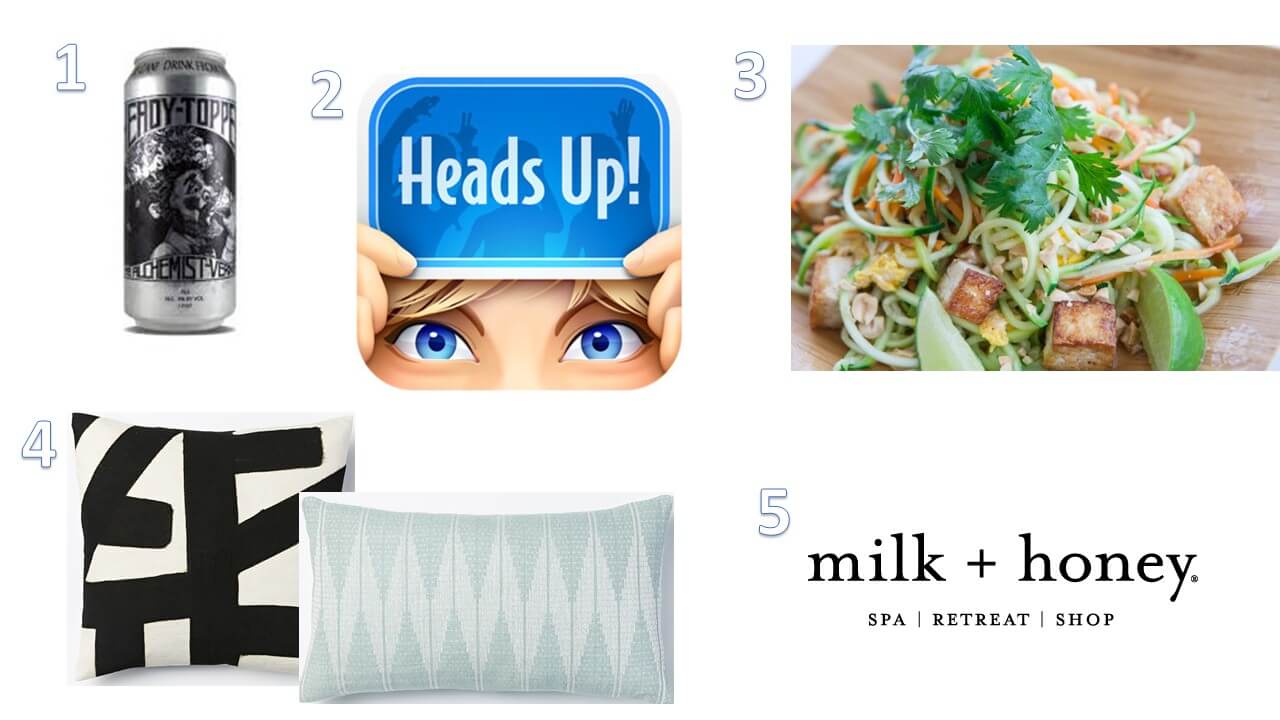 1. I'll be heading to the mountains again this weekend. Eager to try and grab some heady topper double IPA beer – it's always sold out by the time we arrive on Friday. Any Vermont-ers have tips?
2. Having a game night? Be sure to try Ellen's game, Heads Up. (you can download the app) Its' hysterical!!…also funny: check out these "heads up fails"- I was dying laughing!
3. Finally getting into using my Vegetti (2 months later!). Hoping to try this zuchinni cakes recipe, this zuchinni bread & these pad thai zoodles.
4. So many great West Elm pillows on clearance right now- loving this, this and this! Get them while they're in stock!
5. Snagged a Gilt Group for the Milk + Honey spa at our new Ink Block Whole Foods. Anyone been? I hear their spa treatments are amazing- I cannot wait for my facial!
What's on your weekend wishlist?!