Happy Monday! I hope everyone had a great weekend! Mine was filled with some sunshine, tennis & amazing sushi- all in all, a great weekend!
Let's kick this week off right with some beautiful design inspiration! Now, I've expressed my love for iron windows in the past (see post here). When I came across this Hollywood home, it immediately took my obsession to a whole new level!

How beautiful is this room? Here's another view: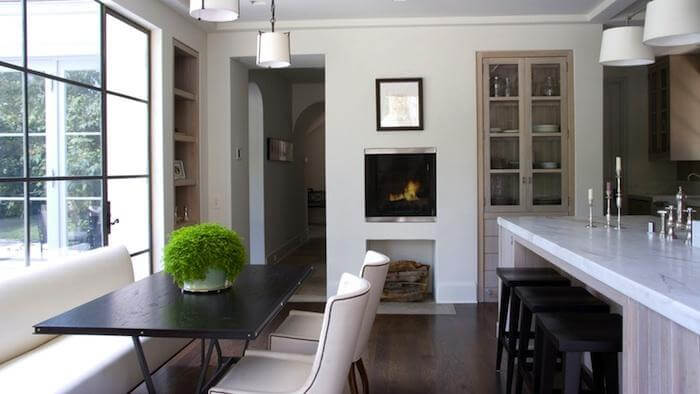 I love the simplicity and openness of the space. It's not very large, but feels so spacious & bright, due to the wall of windows. These are actually custom steel French doors that face East, so it given an indoor/outdoor feel.
Naturally, I continued my search for these type of doors, and my inspiration flew through the roof. If you are doing home renovation and/or want to create a modern, classic, beautiful alternative for standard doors, have a look: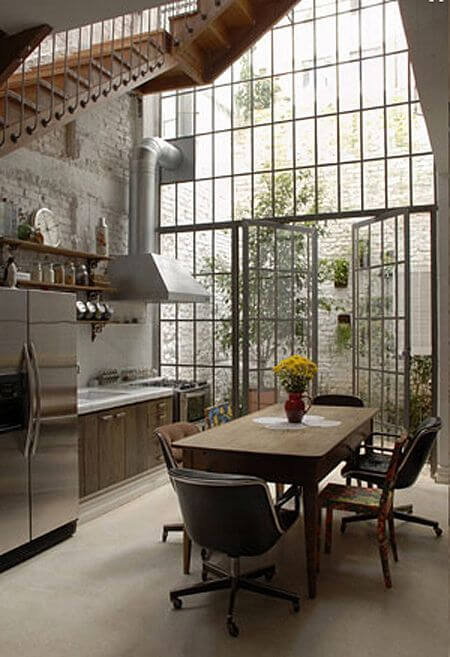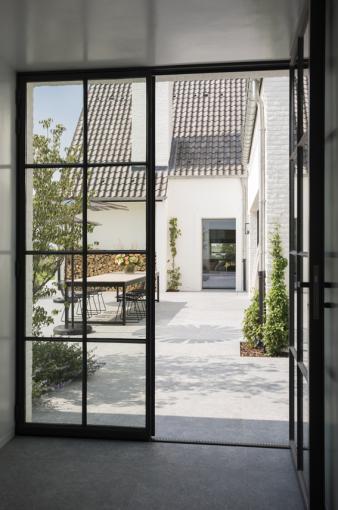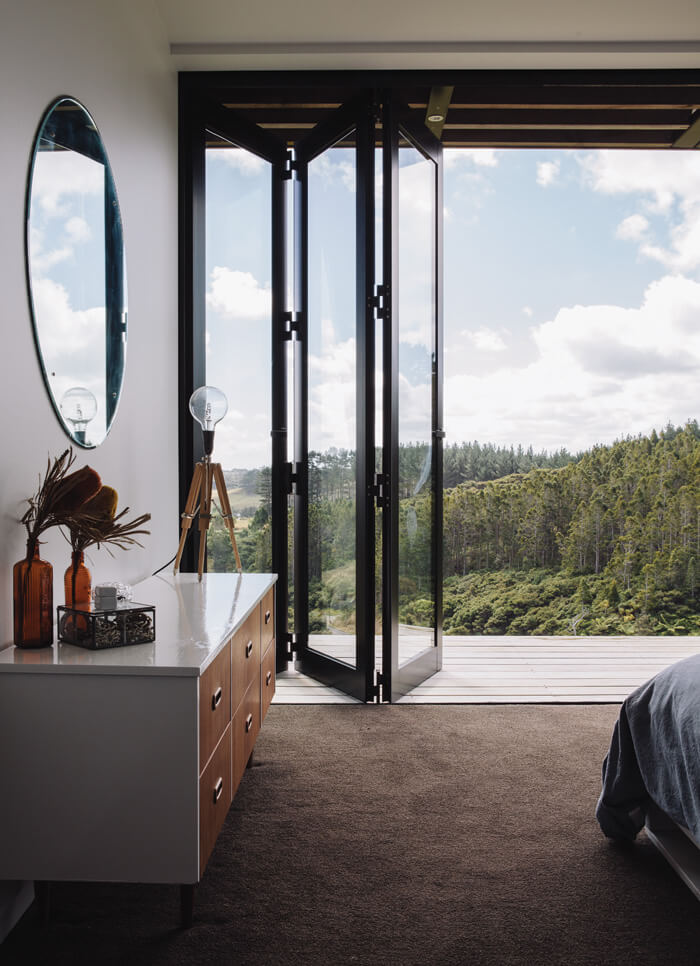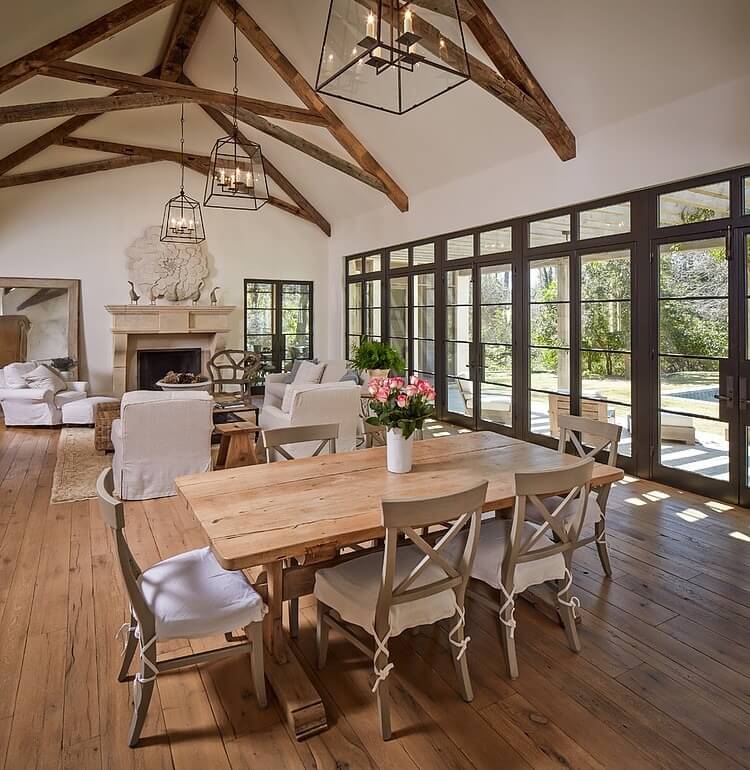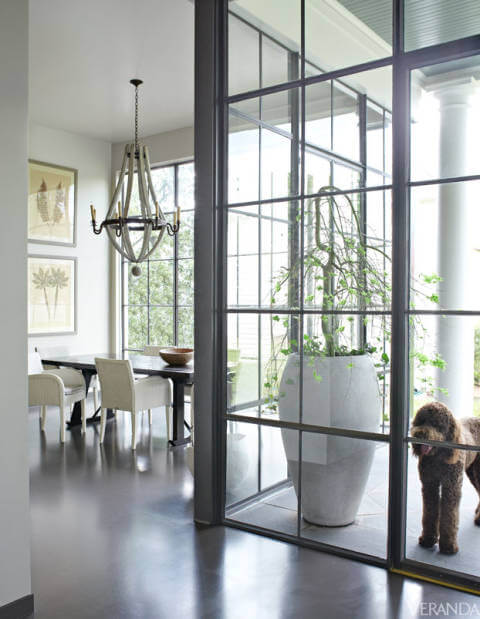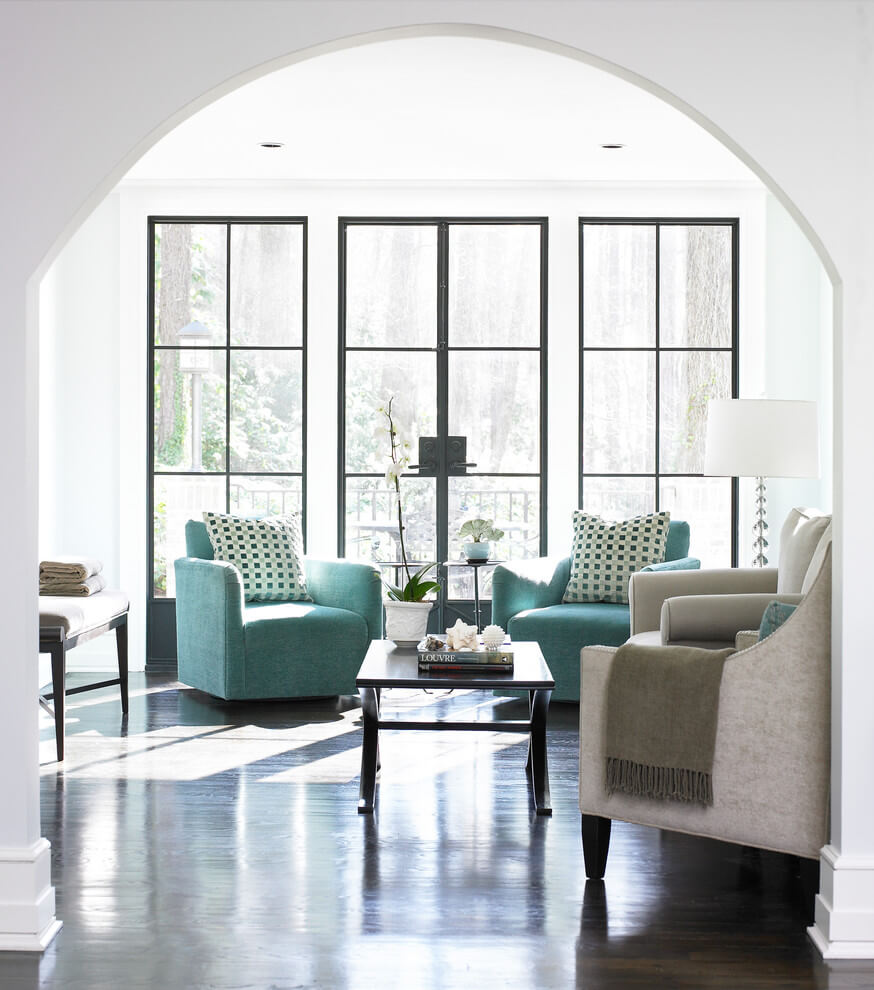 What are your thoughts?!