Venice, Italy is one of the most beautiful, romantic, magical cities in the world. Something about the scenic views of canals & gondolas, the smell of fresh pizza & bread, the sound of Italian being spoken all around…it's truly a one-of-a-kind city that you must visit! I spent about 5 days in Venice and it was perfection. You can read some more about my experience at Hotel Danieli 

here

.  When in Venice, you want a hotel with two things: a killer location & a killer view. This one had them both.
While Venice can be an incredibly charming city to wander around, it can also be a mega tourist trap. Here are my top 5 tips for Venice: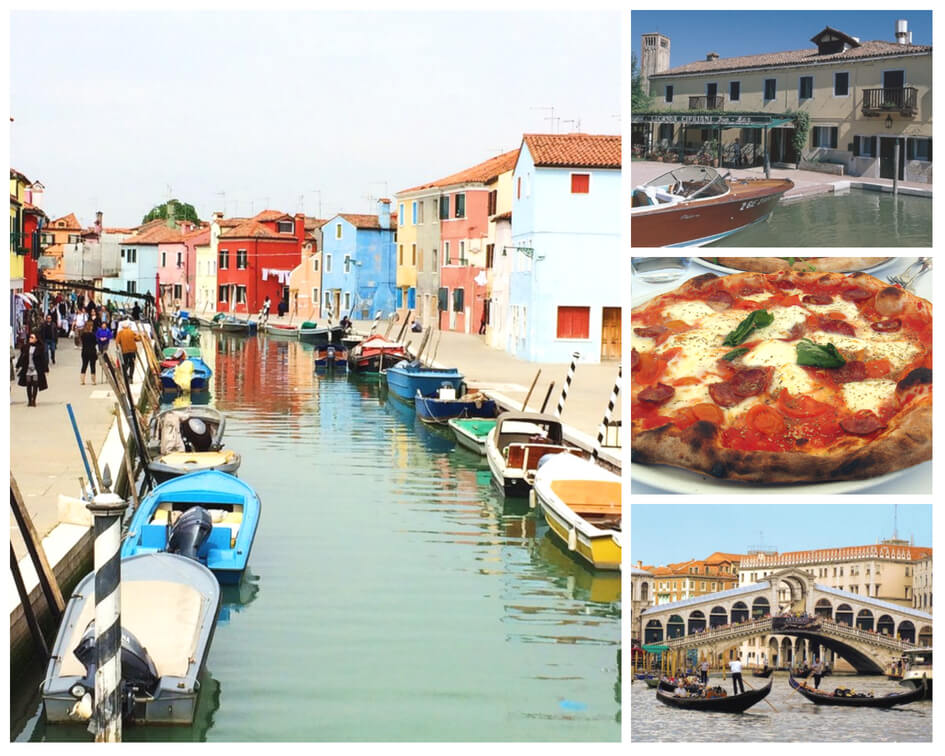 1. DO: Wander!!! Venice has streets that go over & around water, they make circles, they dead end, they have no rhyme and reason to them. Sounds confusing? It is. But by wandering around these streets, I promise you will find the best hole in the wall coffee shops, pastry stores & authentic restaurants. It's a small city, so bring some comfy shoes & get to walking!
2. DON'T: Get sucked into tourist traps! (hence, suggestion #1). This is true for any city, but it's especially true in a city as magical as Venice. Sure, you must go visit the Piazza San Marco, Saint Mark's Basilica, the Grand Canal, and the Rialto Bridge, but save your eating & shopping for the more remote, local areas. If you're unsure of where to go, I always check

Yelp

, T

ripadvisor

or ask a local. Your wallet and pallet will thank you, I promise!
3. DO: Enjoy the 3 P's: Pizza, Pasta & Pinot! (Ok, let's be honest- any wine will do, but Pinot worked best). Venice is not a place to watch your diet. True to Italian style, the food & wine is outstanding! I spent every meal enjoying wine & cheese…in some, or all forms. Cheese & bread. Cheese pizza. Cheese pasta. Caprese salads. The list goes on…. but don't forget gelato (stracciatella is my favorite!) Did I mention Venice has phenomenal food?!
4. DON'T: Forget to check out the local islands Burano & Murano. Sure, they're a wee bit touristy (I'm looking at you Murano), but they're a short & inexpensive water bus ride away. We took the public transportation and it was very simple to figure out. Murano is knows for its hand blown glass (everything from trinkets to chandeliers), while Burano is known for the gorgeous colorful homes. Burano was my favorite & I highly recommend it! The town is so charming & feels like you're in another time era. It's truly magical.
5. DO: Spend the time & money to go eat at Cipriani on Torcello island (its the 3rd small island, the next stop after Burano)….but only if it's nice weather & you can sit on the patio. Or should I say, sit inside the secret garden. I kid you not, this is hands down top 3 most amazing places I've ever dined. Maybe it's because of the lush garden surrounding the tables, or the absolutely stellar service, or the fact that Cipriani has lured clientele like Ernest Hemingway, Paul Newman & Princess Diana (rumor has it she arrived via private boat to a secret entrance). Torcello is just so beautiful and untouched- the walk from the water bus stop to the restaurant is stunning- the scenery, the nature, the historical buildings.