We had a wonderful trip down to Puerto Rico and particularly enjoyed our hotel in San Juan- the

Condado Vanderbilt

. To say this hotel is gorgeous is an understatement. Built in 1919 (by yes, a Vanderbilt). this hotel boasts history, luxury, charm & elegance. Used as a hotel from day one, the hotel was shut down indefinitely in 1990 and then brought back to life last year. The main staircase is the original one when Vanderbilt built it. The remodel was fabulous because it kept the old world charm, while modernizing the rooms, amenities & grounds. Plus, with a view like this, how can you not want to stay here.
Location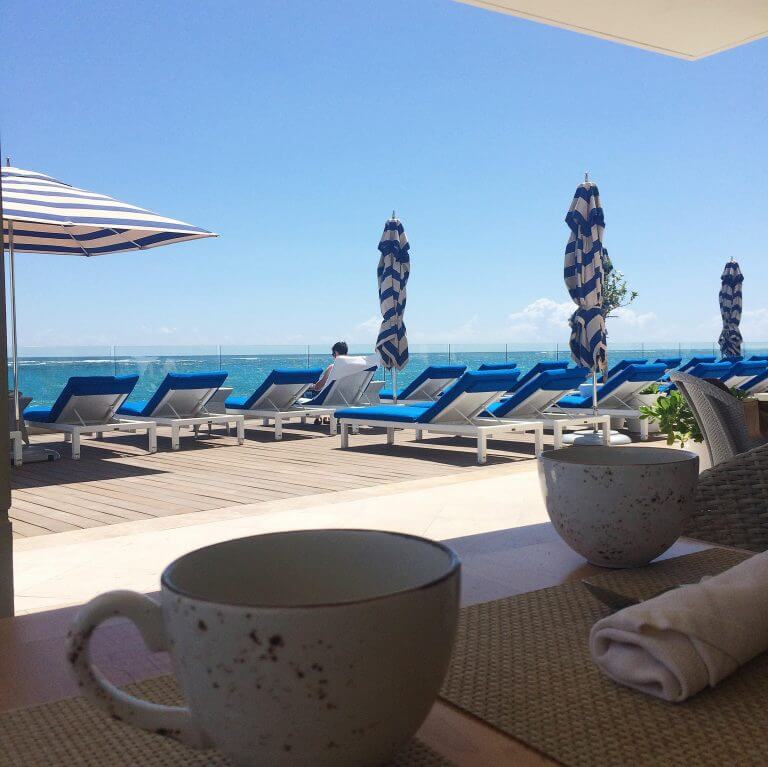 Our view from breakfast every morning…
The Condado Vanderbilt is set on the thin strip on land in between the laguna and the ocean. Because of this, the entire hotel has beachfront views that are just spectacular. It's an easy walk across the bridge to the old town and to some historical sites. The property is quite large with 3 pools, 1 hot tub and a private beach- all spectacular.
Accommodations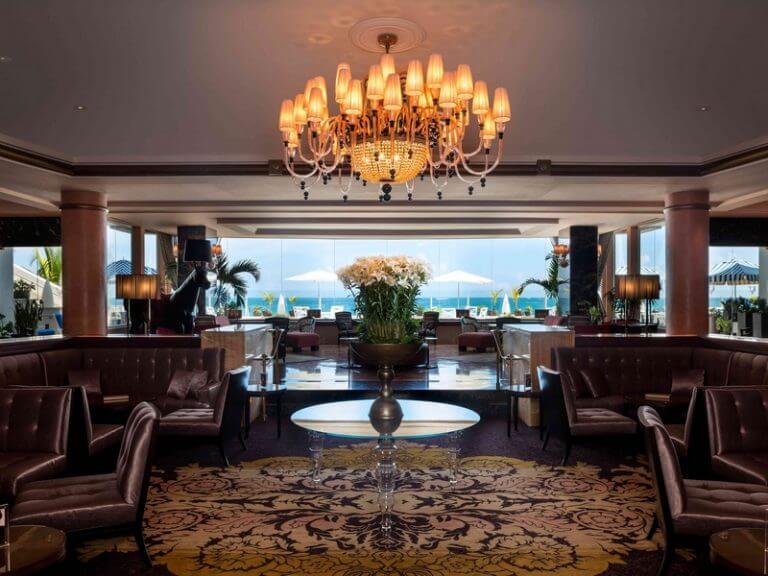 Our room was huge and very comfortable. We had a massive king suite with a full entry way, all-marble bathroom (with double windows that opened onto a balcony), a walk-in closet, a dining table & an ocean front balcony with plenty of room to relax. Oh, and a little button that called a butler if you needed anything.
We spent most of our time in the infinity pool, enjoying the view. They, of course, have servers who bring you food/drink/new towels.We really took advantage of the hotel amenities and enjoyed ourselves. We splurged for the $30/per person hotel breakfast. It was a bit pricey, but it was endless fruits, cheeses, meats, pastries and made-to-order omelets, pancakes, etc. Plus, lets be honest, we're paying for the view.
A highlight of the hotel was the main lobby bar. It felt very Mad Men-esque. There were servers in tuxedos & a man playing the grand piano in the corner. All of the decor was deep red velvet, cowhide, rich chocolate leather…masculine, yet elegant.
Overall Experience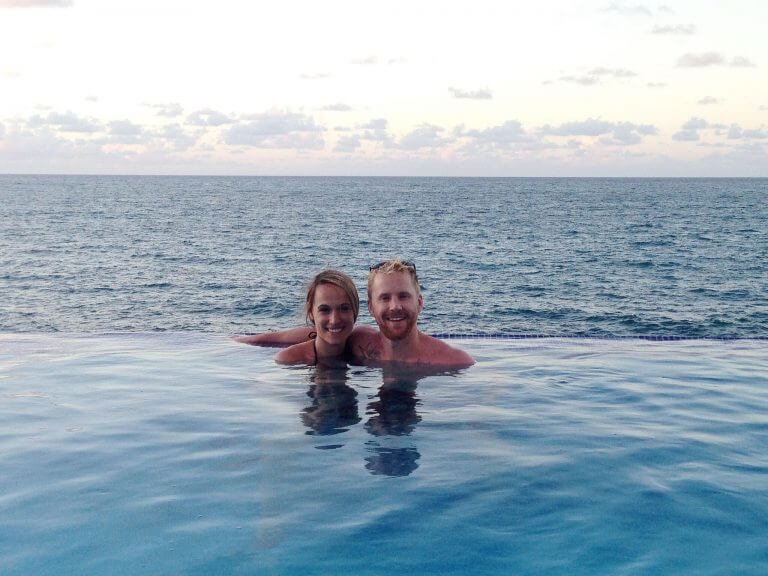 The service was truly top notch. Upon arrival, we were greeted with two glasses of champagne (a welcome treat when you've been on a 4 hour flight & 2 hour car ride). Weeks prior, I had emailed the manager to let him know we were celebrating Terry's birthday, but by the time we checked in, I completely forgot. Well, what a surprise it was when the host said "happy birthday- as a treat, we've upgraded you to an ocean-side suite".
I must note that the hotel was also very accommodating with our check- out situation. We didn't need to leave for the airport until about 5pm and so they actually granted us a complimentary late check out. It made all the difference in the world, as we were able to enjoy a full day & then shower/pack.