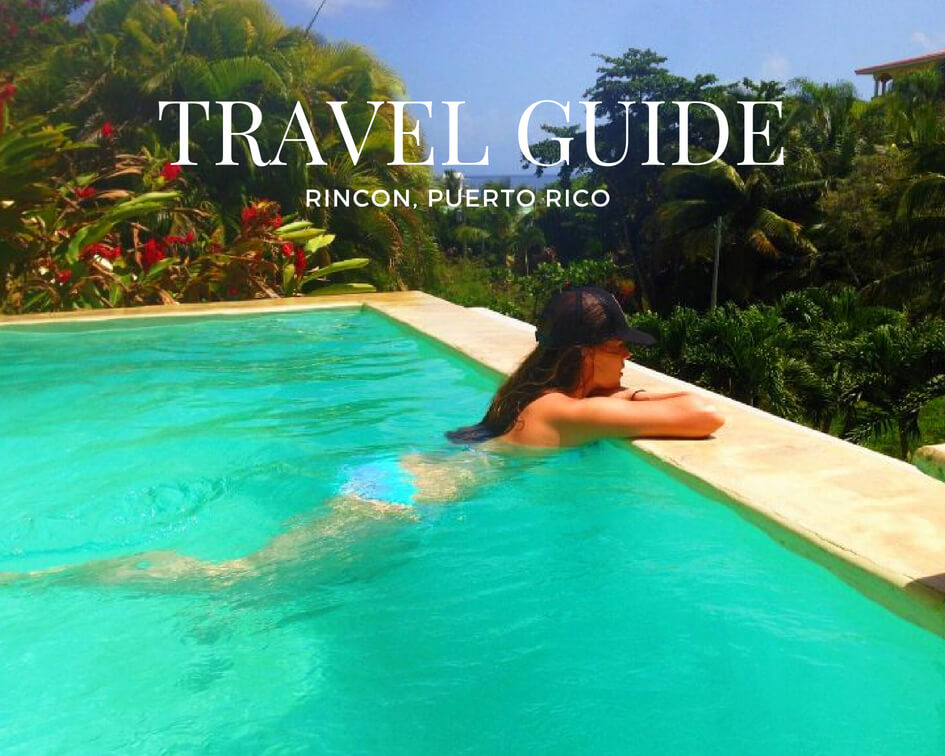 Ahh, Rincon, Puerto Rico. You stole my heart. If you want to eat, drink, surf, relax, and mingle with locals (a lot of expats), Rincon is the place for you. Fly into either Aguadilla airport or San Juan airport a rent a car to drive to Rincon. We lucked out and got upgraded to a Jeep Wrangler, which proved to be the perfect car for the island! This sleepy beach town is best known for fresh food and surfing. We stayed here for three nights and had the best time – this is relaxation at its finest. Everyone is very friendly and the town is safe as well.
What To Do
+ Surf: Rincon is known for its surfing. A few well known surf beaches are Tres Palmas, Maria's, Domes, Sandy Beach and Indicator. We hopped around to each beach as they are all different and have something new to offer. I think Maria & Domes were my two favorites.
+ Relax: Whether you're on the beach or by the pool, Rincon has a very chill and relaxing vibe to it. There isn't actually much to do here which ends up being exactly what you need.
Where To Stay
+ AirBNB really is the way to go in Rincon as it's such a small place that most accommodations are rentals. We lucked out with a two-bedroom condo with a private infinity pool. Wherever you stay, you'll want to make sure it's close to the beach.
+ The Beach House: We didn't stay here but I've read good things about it. The hotel is located right on the water and has a bar and restaurant on the property.
What To Eat + Drink
+ Jack's Shack: A food truck that sits on a hill with a view, this was our favorite meal of the trip. The fish tacos are out of this world as everything is so fresh.
+ Pool Bar: Great sushi and walkable to most places, we had a great dinner here celebrating Terry's birthday.
+ Tamboo Tavern: Great food and better beach views.
+ Carta Buena: An organic food truck known for their smoothies, juices and baked goods.
+ The Beach House: A lively drinking spot with happy hour specials.