Happy Monday y'all!
Summer, to me, is best spent by the beach, with friends, in the sun. If money weren't an option (ohhh how I dream of those days), I would definitely want a home in The Hamptons or Nantucket, etc. Since that's not a current option of mine, I'll live vicariously through those that have them! Check out the below home tour in the Hamptons- it's neutral, rustic, stylish, charming abode with a fabulous kitchen & impeccable decor.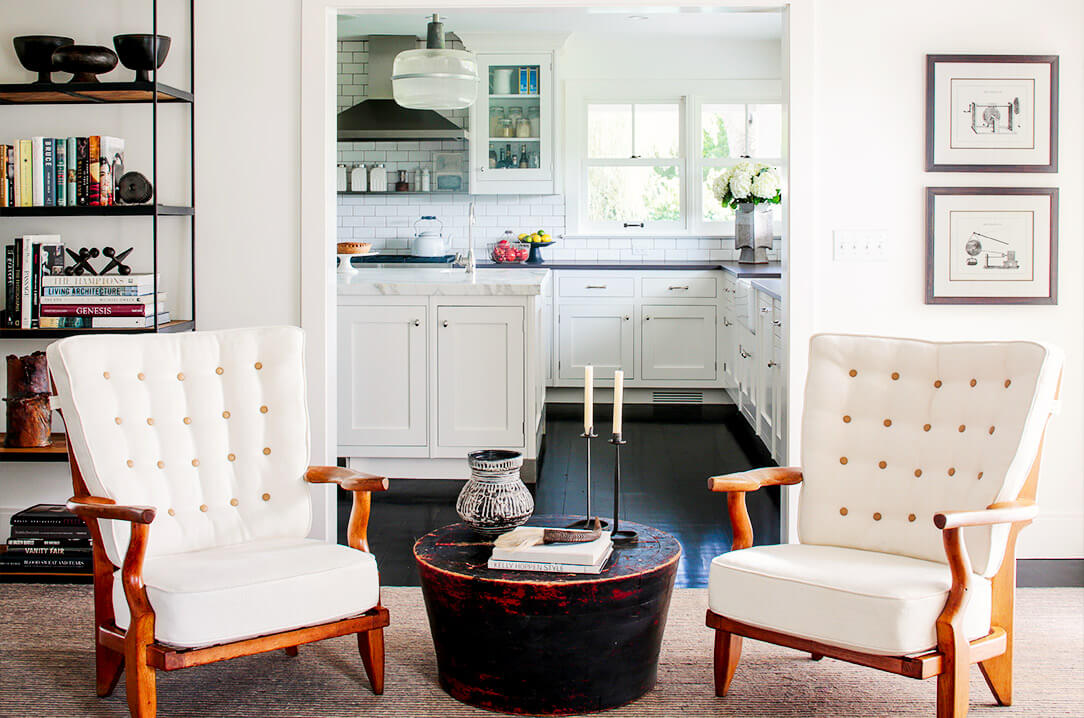 How fabulous are these chairs? I love the exposed wood backing- so rustic! Also obsessed with that oversized, amazing square mirror- it's almost the size of the window and it TOTALLY brings this space together!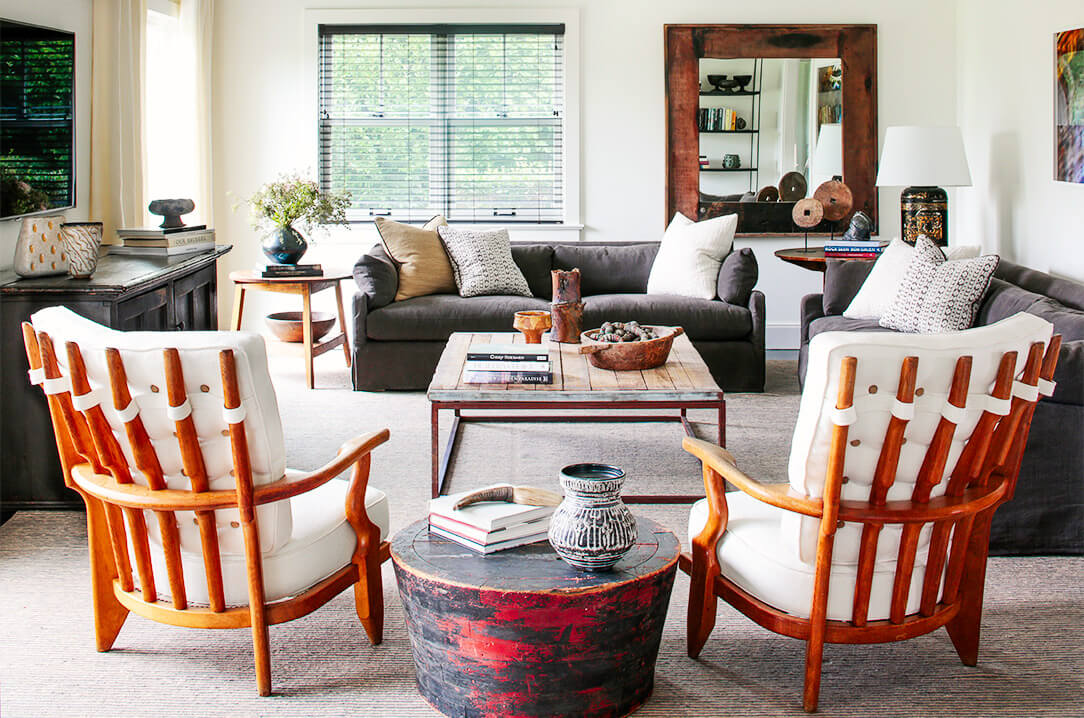 This wallpaper & black/white toned sink are totally working…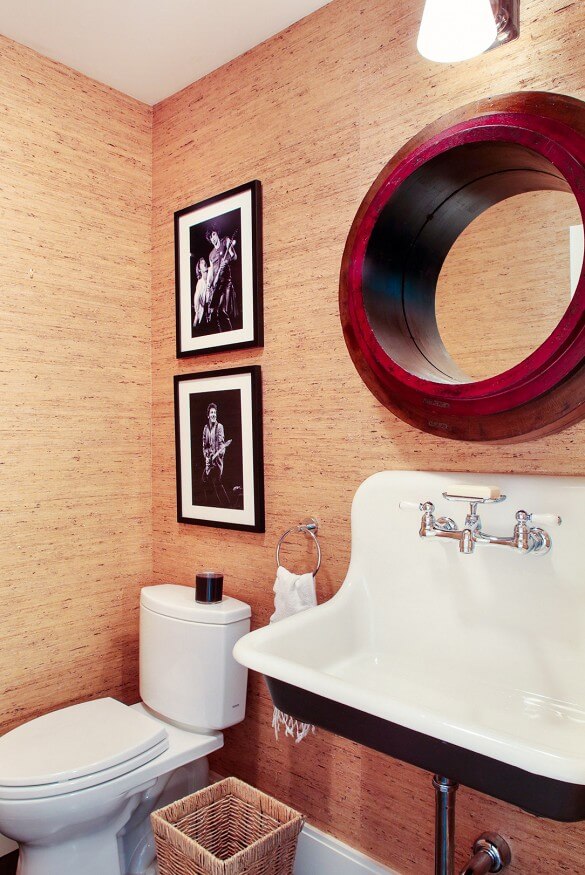 Where do I begin with this kitchen? I love the muted gold hood mixed with silver lighting and all white cabinets. The two toned countertops totally work (hard to pull off). And I think these burgundy stools really bring the look together. All of the combinations here are so unexpected, yet so cohesive.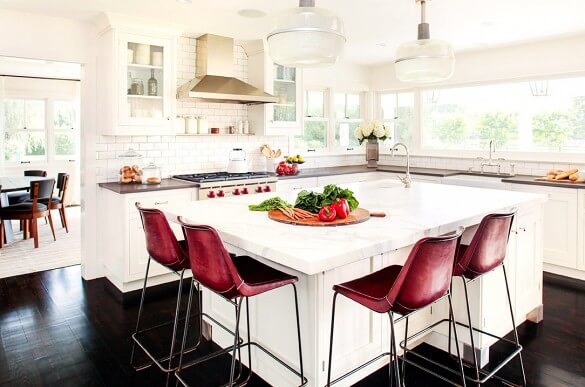 Another view of the kitchen- the detailed molding, subway tile & dark floors are just perfect.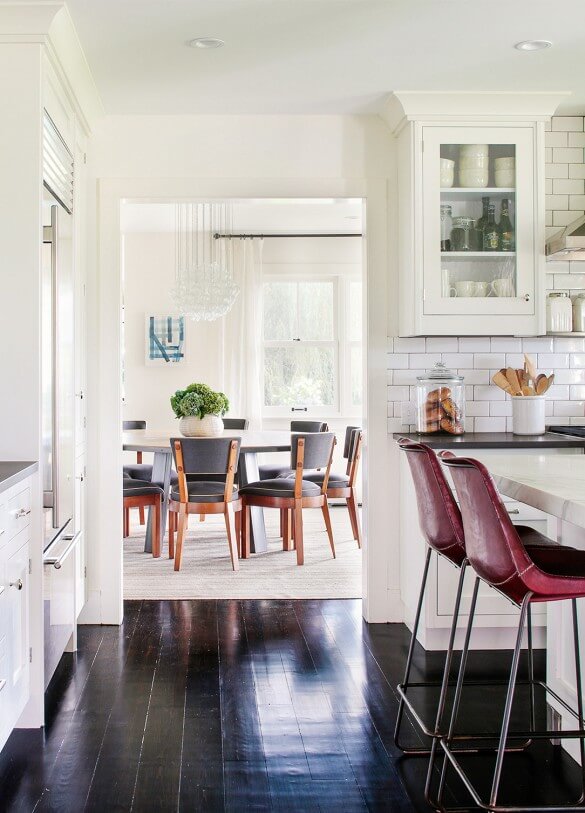 st
This may be my favorite room! I have dreamed of a large, round dining room table forever! You've got to have such a large space to make this works and this is it! It's hard to see the chandelier but I like the elegant simplicity. It's also worth nothing that the chair wood style/color is similar to those in the den- different look, yet allows the spaces to flow smoothly.
A few pictures of the calm, cozy master bedroom. Very rustic farmhouse meets classic Hamptons.
This backyard! Excuse me while I host a fabulous dinner party followed by a dip in the pool. This back yard is heaven!
Who wants to go with me?!