One of the great things about living in Boston is all of the amazing cities & towns that are within a 3 hour drive. Even better, you can get to either shore in about an hour (traffic depending). Lately we've been having spectacular weather- sunny, warm, breezy…perfect summer days! One of my favorite things to do on an open Saturday is explore.
One area I've explored a lot is the North Shore. This area, better known as Cape Ann, is compiled of a few main seaside towns, including Essex, Gloucester and Rockport. Whether you're wanting a beach day, a boat day, a foodie day, or a shopping day, I've got your options covered!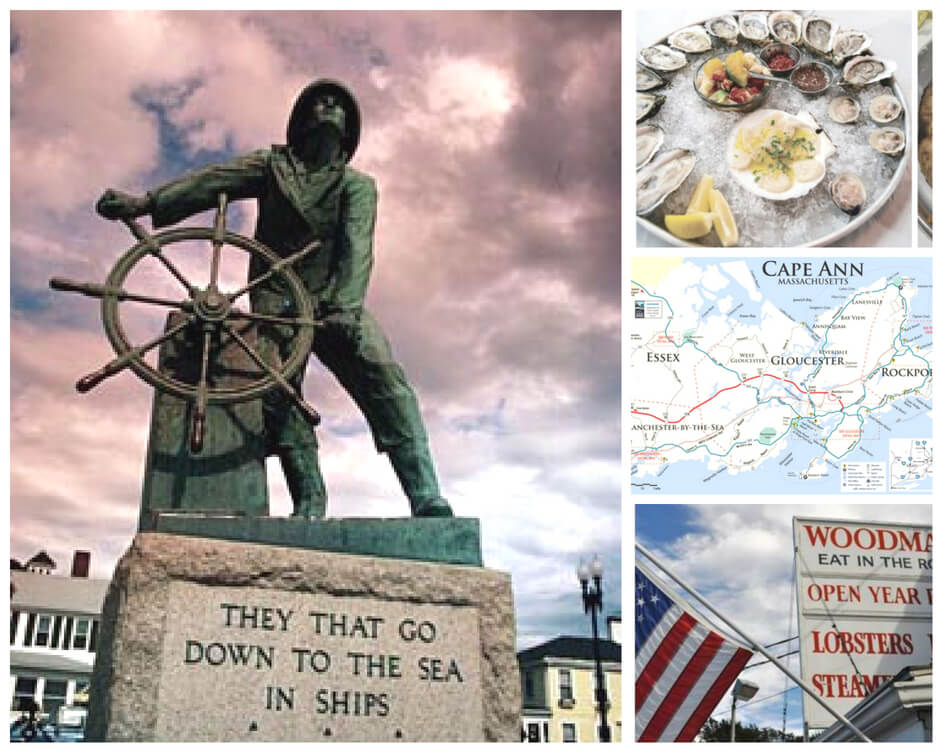 What To Do
+ Antiquing: Essex is a cute pit stop along the Essex River, considered as America's "antiquing capital". There are over 30 antique stores within a 1 mile radius. There are many different stores there- from low to high, from junk to treasure- it's worth sifting through. You never know what you might find!
+ Hit the beach: Cape Ann is home to many of the best beaches in New England, including Good Harbor Beach (my fave) in Gloucester, Wingaersheek Beach and Singing Beach. You can't go wrong with the wide, beautiful beaches in this area.
+ Whale Watching: There are various tours that leave from Gloucester and it's a widely popular activity for tourist and locals.
+ Shopping: Downtown Rockport is my favorite spot for some local shopping. There is one main street with various home decor shops, ice cream stores, restaurants and bars. You can even pick out your own lobsters from a live tank. Be sure to bypass thee tourist traps & spend your time in my favorite local stores: Lula's Pantry and Milk & Honey , both of which have a great selection of home decor items & specialty kitchen/food products.
Where To Stay
+ Beauport Hotel: One of the nicest hotels around, the Beauport is a stunning beachfront hotel in Gloucester. The decor is classic meets modern, with high end textiles and rich colors. They have on-premise dining as well as being walking distance to local favorites.
What To Eat + Drink
+ JT Farnhams: A local staple, set on the river, JT's is known for their fried clams. You've likely seen them on various food-based television shows as they claim to be the best around.
+ Woodmans: The across the street competitor of JT's, Woodmans also claims to have the best fried clams in New England. This seafood shack, similar to JTs, has outdoor picnic tables to help you enjoy your seafood in the warm sun.
+Duckworth's: The perfect French-inspired Gloucester spot for a special occasion.
+ Seaport Grille: The best restaurant in Gloucester for fresh lobster rolls & harbor views.
+ Cape Ann Brewery: Next door to Seaport Grille on the harbor, best for burgers + beers.
+ Short and Main: A downtown spot known for wood-fire pizza and oysters (an odd combo but it works).
+ Bean & Leaf Cafe: A cute cafe in downtown Rockport, known for great sandwiches and coffee.
+ The Ice Cream Store: The best ice cream around, also located in downtown Rockport. Their pumpkin ice cream is to die for!