When I came across this home tour from Design Sponge, I was immediately intrigued. This home has a great story: in a nutshell, a car crashed into the home (no injuries!) so they were forced to renovate. Due to the couples' combined background in art/design/architecture, a charming masterpiece was born!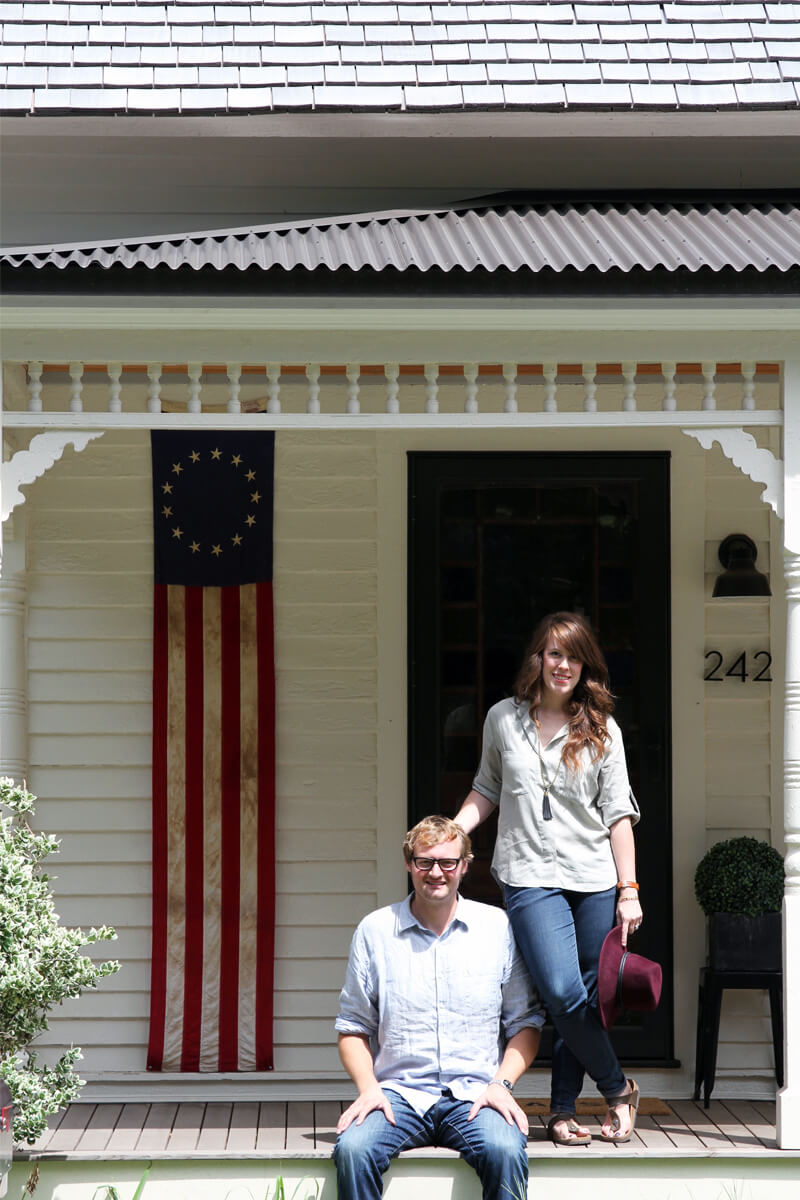 There may be nothing better than architecture & character of the old, mixed with touches of new. The result is a charming abode with rustic features and modern updates. I am just in love with this home! See for yourself…
Fun fact…this art was found by a dumpster & salvaged/custom framed…can you believe it?!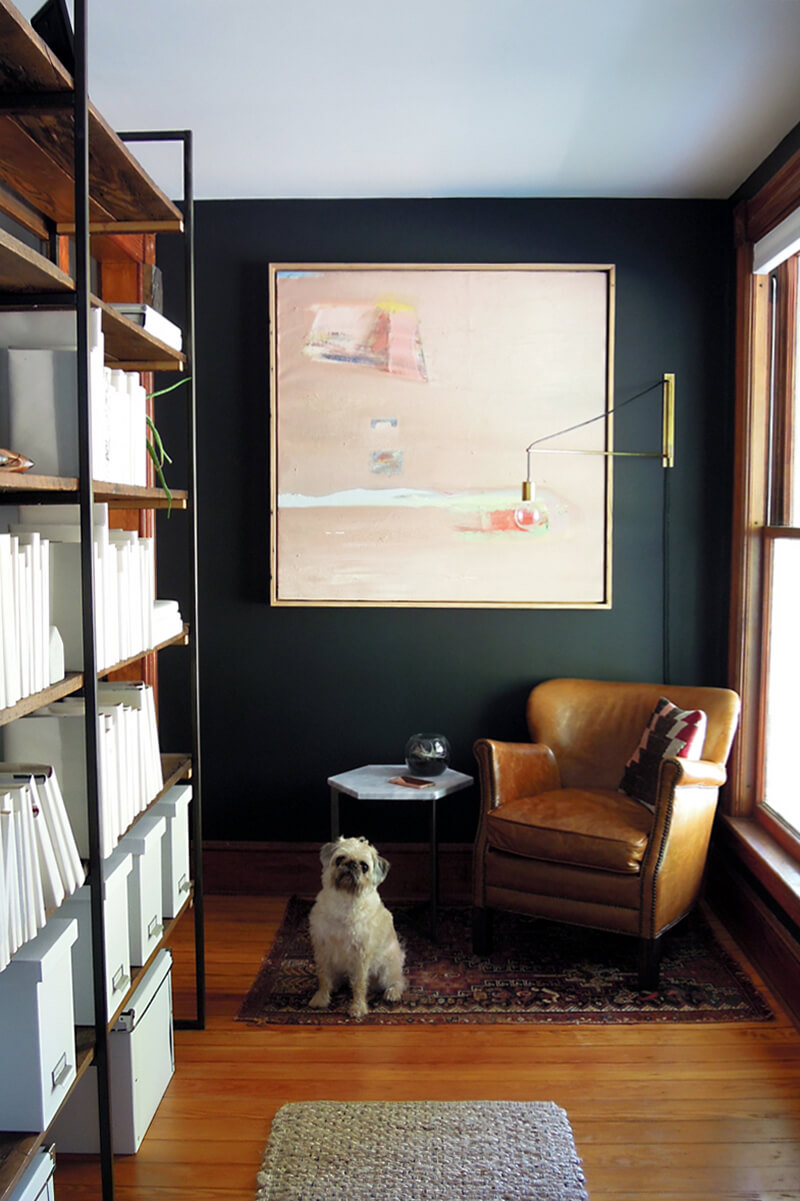 All of the bedrooms have a mix of midcentury modern pieces (dressers, chairs) mixed with rustic ones (headboards). Note how exquisite all of the hand crafted wood pieces are…
Exposed wood beams + metal windows + charming accents = perfect kitchen/dining area.
What do you think of this charming, modern farmhouse?!