Happy Friday y'all! Ugh, why is the week following a holiday so long & difficult?! I don't know about you, but I'm ready for the weekend. And I cannot believe that we only have THREE weekends left before Christmas! Get to shopping people 🙂
A beautifully decorated, and not overdone, holiday mantle…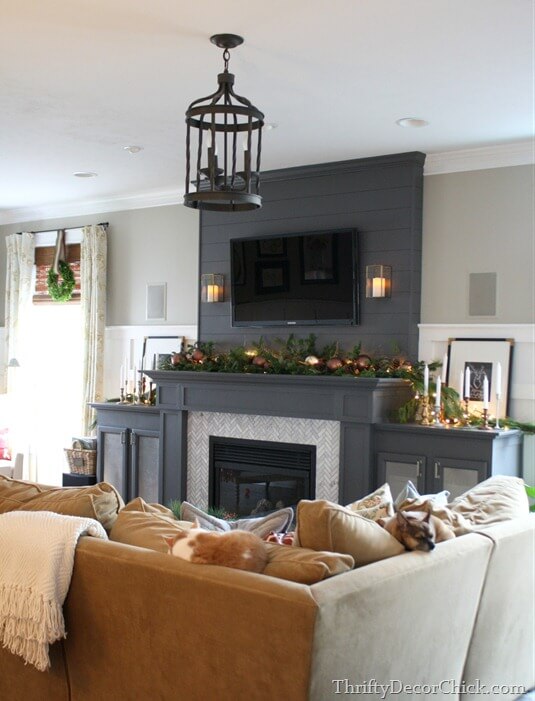 Loving the touches of plaid & gold in Sarah's holiday living room…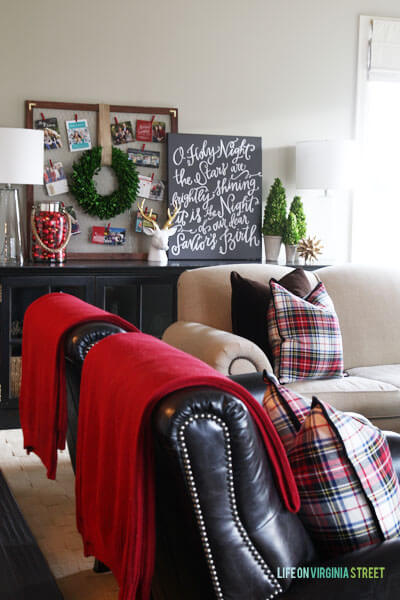 Great idea for a holiday beverage station…perfect to have for surprise guests!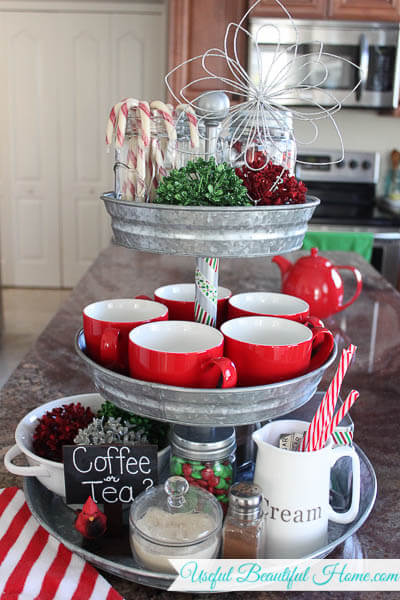 While I am always inspired by Kristin's home design, her Christmas decor really blows me away! So beautiful….and how about these incredible stockings? I need!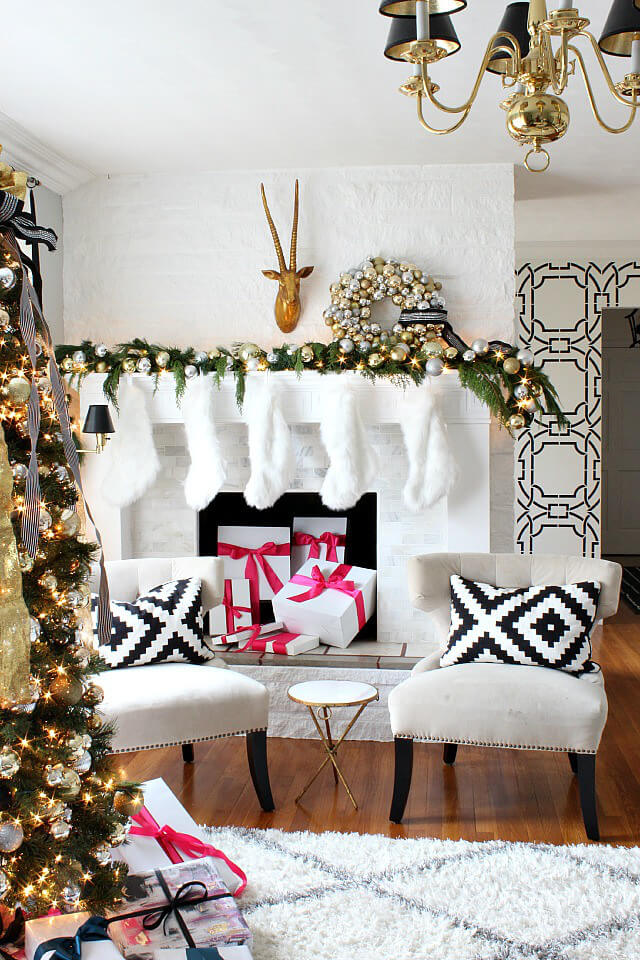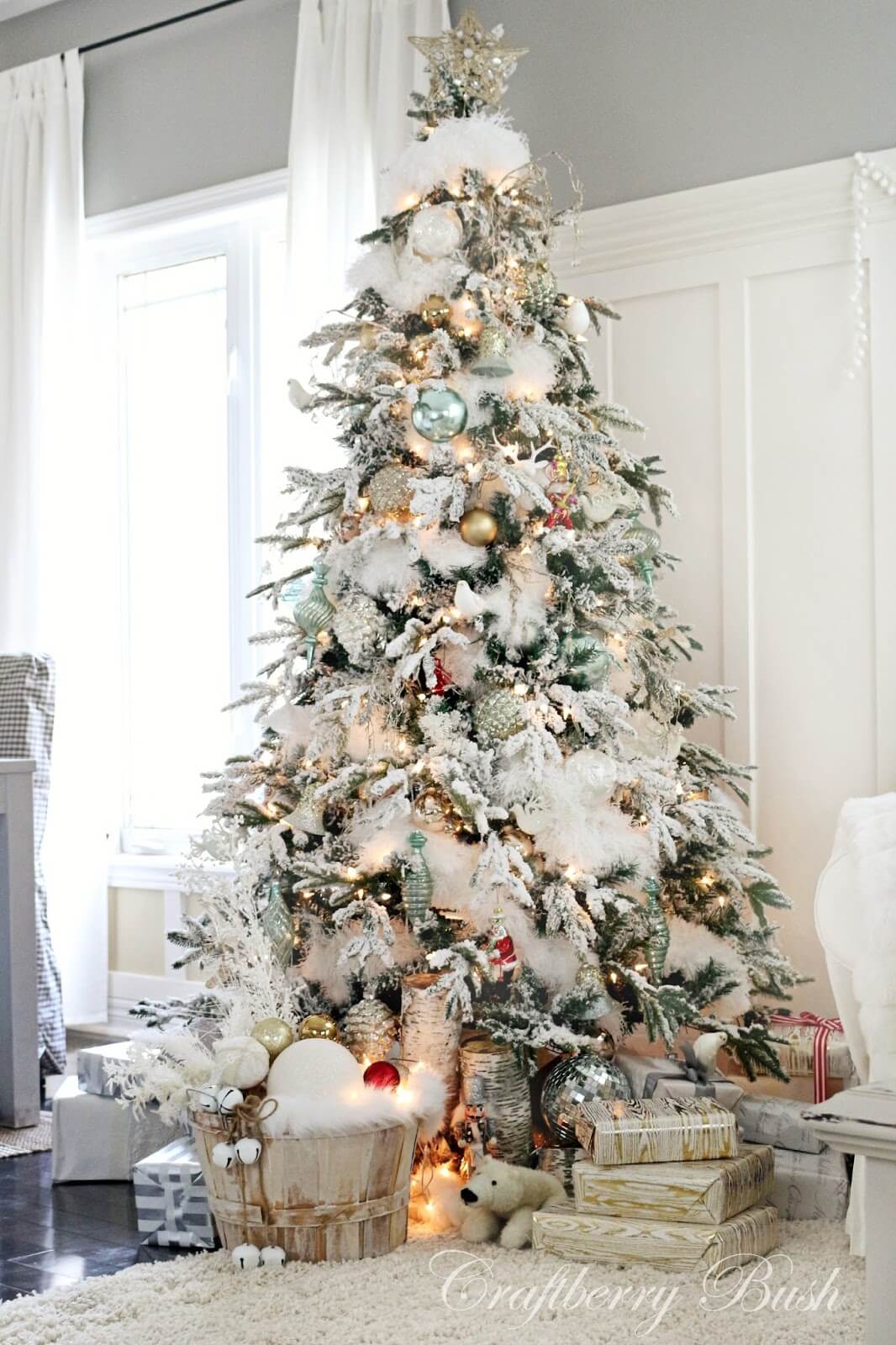 And finally…THE most fabulous flocked tree! I am d-y-i-n-g over this look…
p.s. I'm trying not to overdo the "gift guide" segments this year, but the first one (and two) will for sure come out next week. Please let me know if there are any specific recipients you need help with!