When I saw this House Beautiful article, subtitled "You can take the designer out of the city — but you can't quite take the city out of the designer", I knew I'd love it. As a girl who lives in the big city of Boston and who loves city life, I understand the longing for non-city living.
Wait…people live in over 600 sq ft? It's possible to hang a picture on the wall without your neighbors yelling at you?  Ahhhh, city living.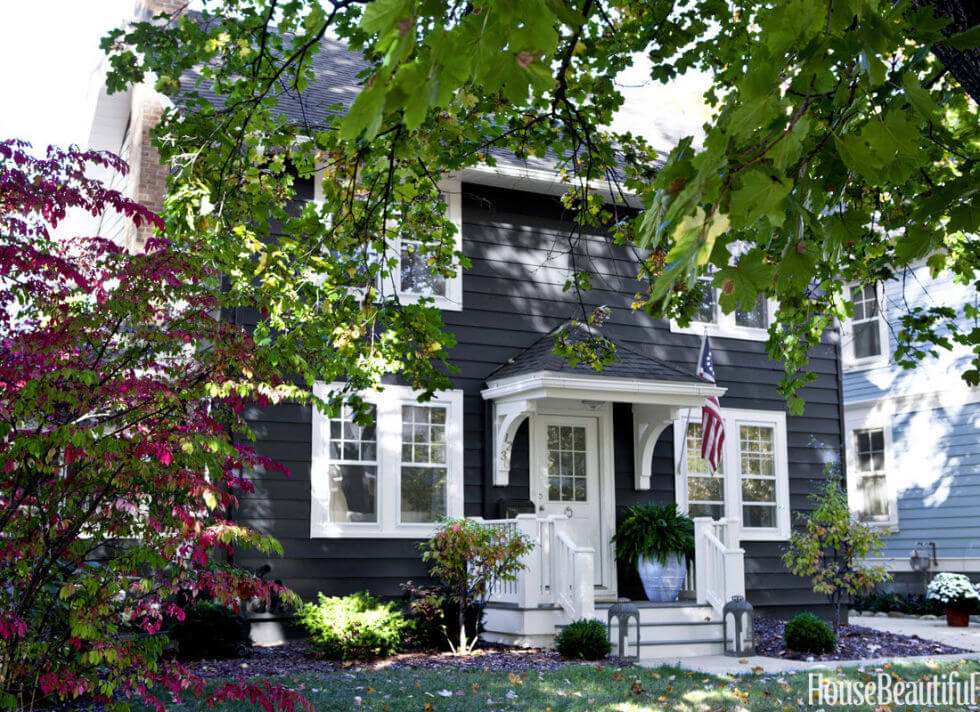 Owner Michelle Adams renovated this 1920s colonial house by updating the exterior, adding molding & of course, introducing Carrara marble to the space.
I especially love the mix of upholstery, the charming details (hello bead boarding!), the bright paint colors, and the extreme organization. California Closets works wonders my friends, jump on board! Also, please take note of the FABULOUS guest bedroom! It's so swanky & sassy, I just love it.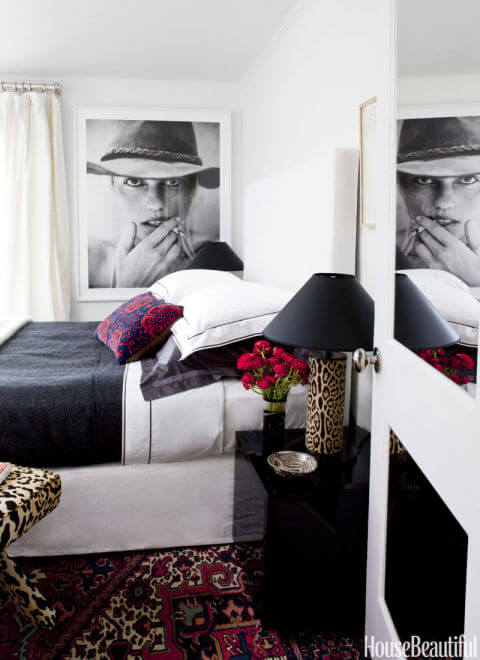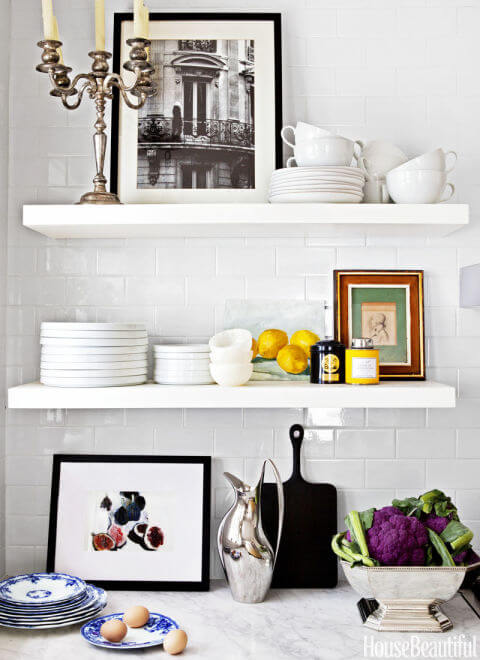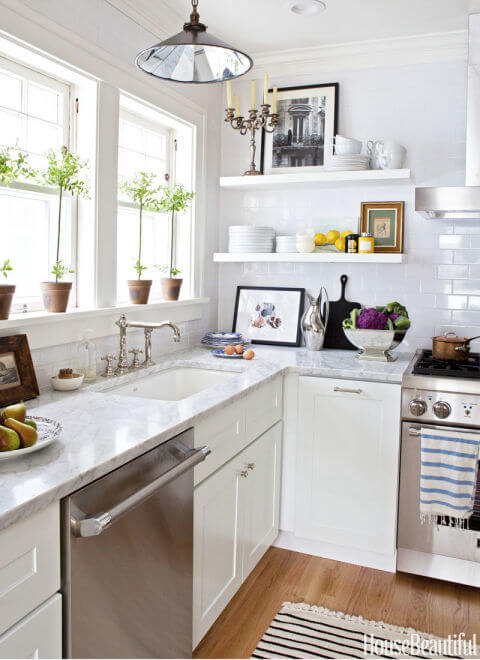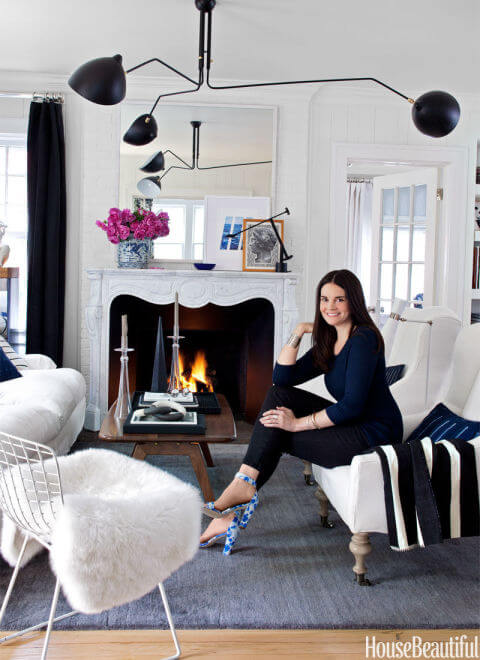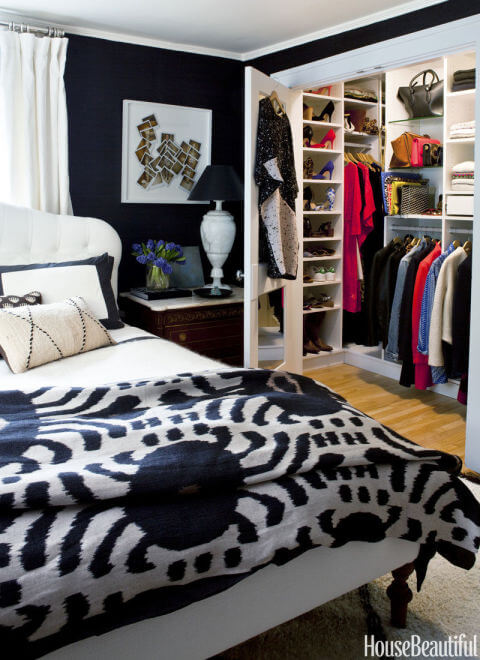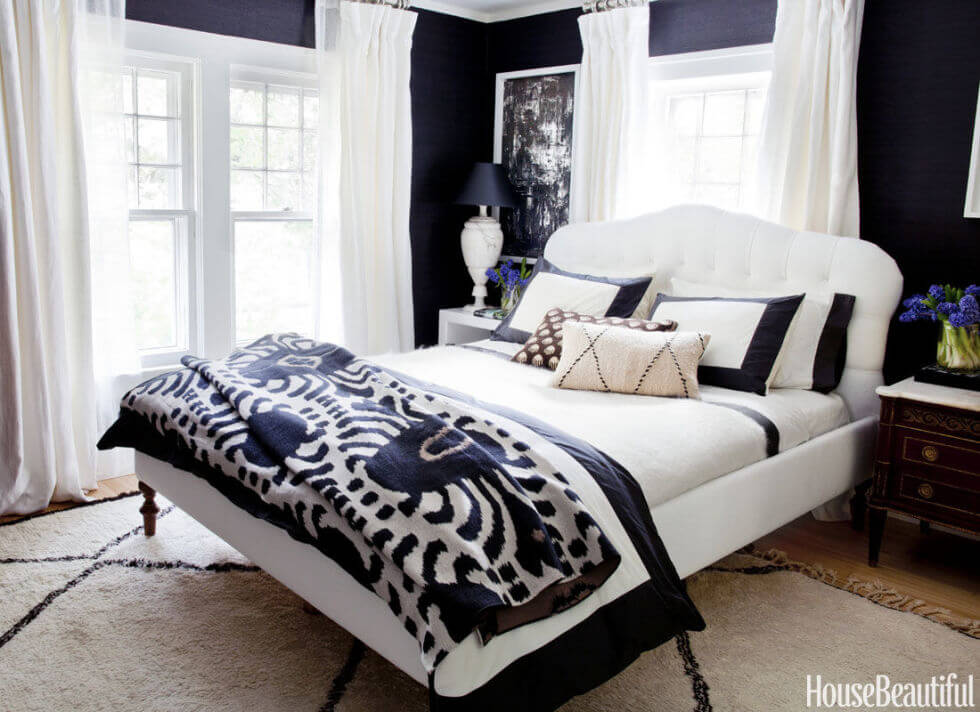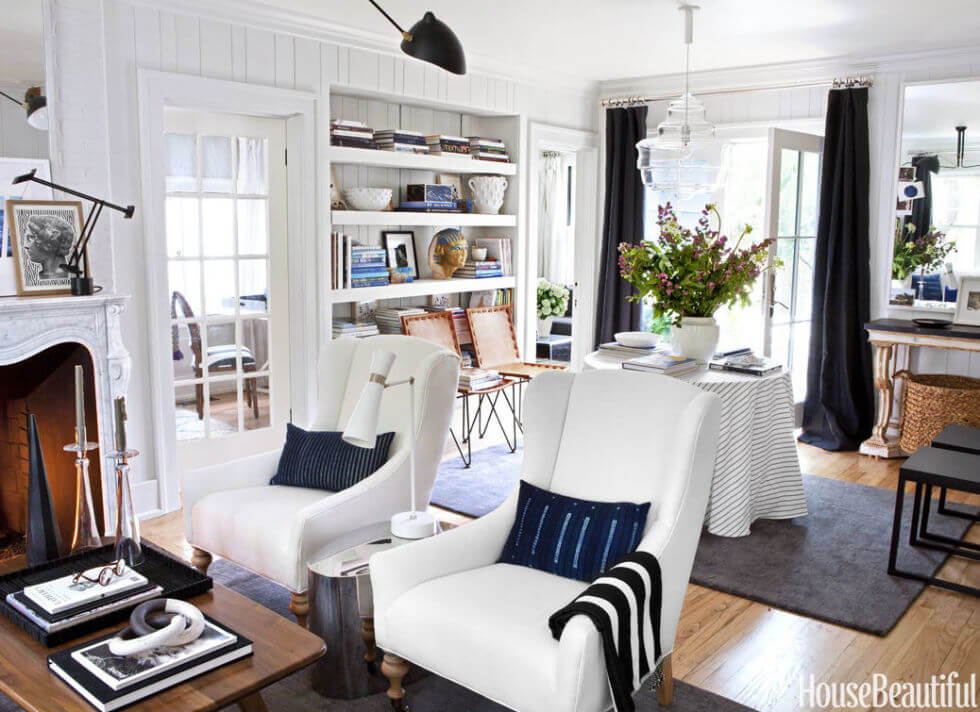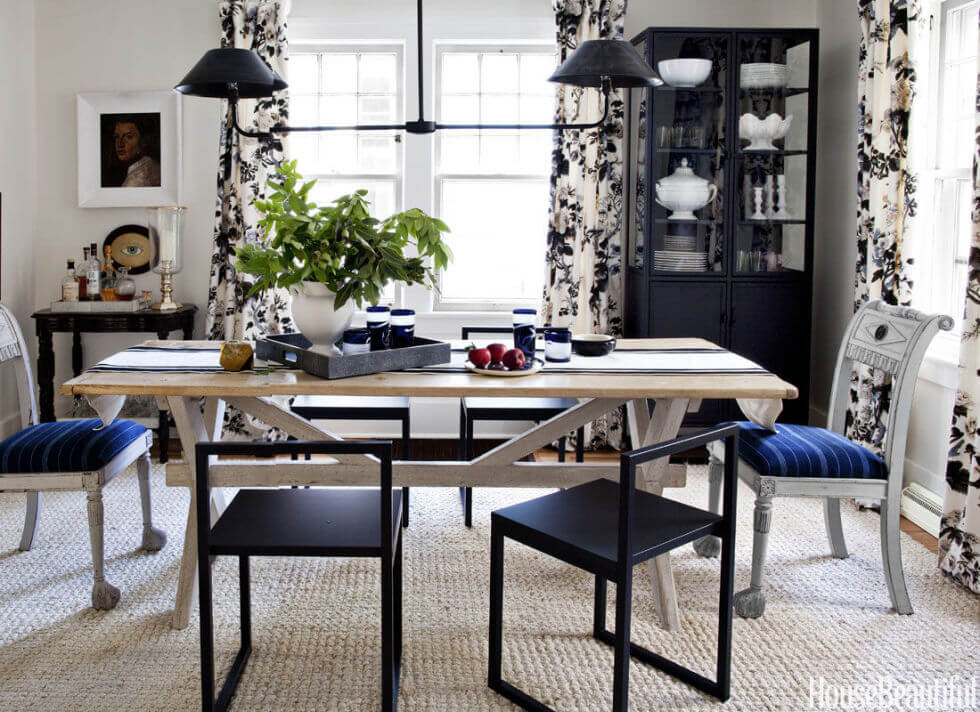 What is your favorite part of the renovation?