Happy Home Tour Tuesday friends! I'm liking this new weekly feature. I came across this home tour in the My Domaine archives and I really enjoyed it. Often times when you see a bachelorette's space, it's super girly, a bit youthful, all white furniture, etc. Predictable, no? Well, not this space. Rosa Beltran designed a fabulously modern meets comfortable home for her client.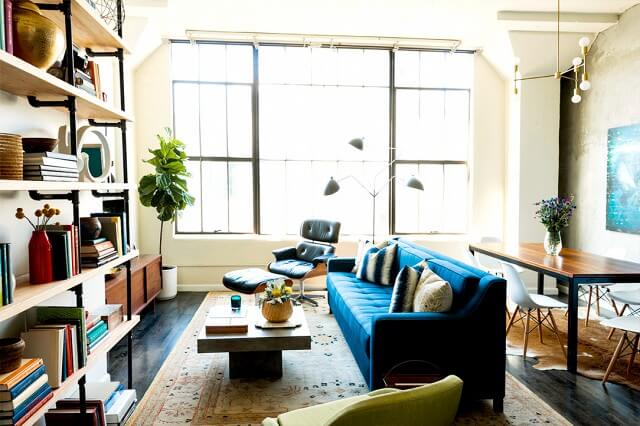 I particularly love how she made the mid-century modern furniture feel so warm- by adding textures, shades of blue (that sofa!) & various organic elements, such as plants.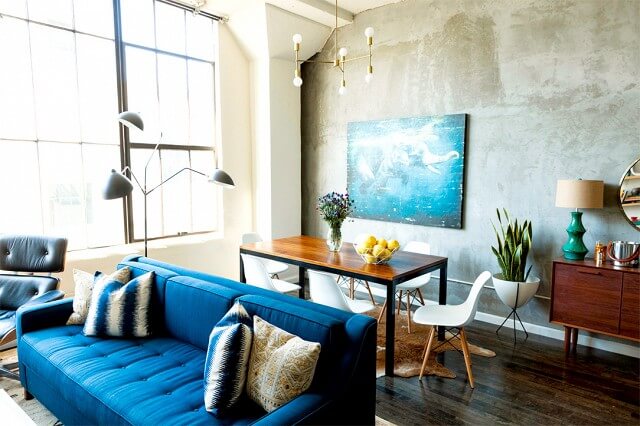 This home feels mature, modern & extremely livable. All of the personal touches really help filter out the overly industrial feel that the space naturally has.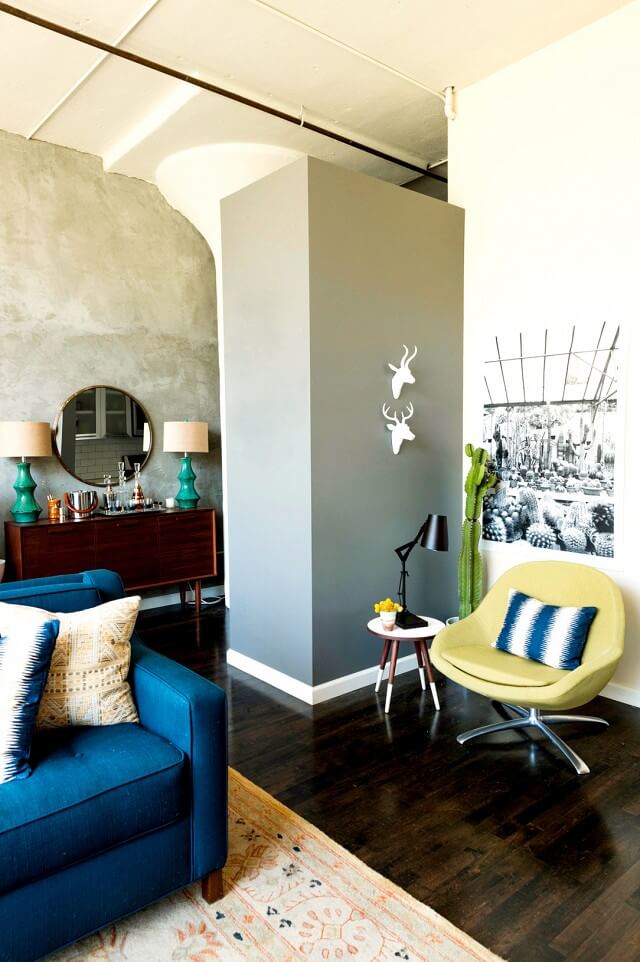 My favorite area is this custom bar. How gorgeous is this piece!? It's SO incredibly versatile and can be used time & time again.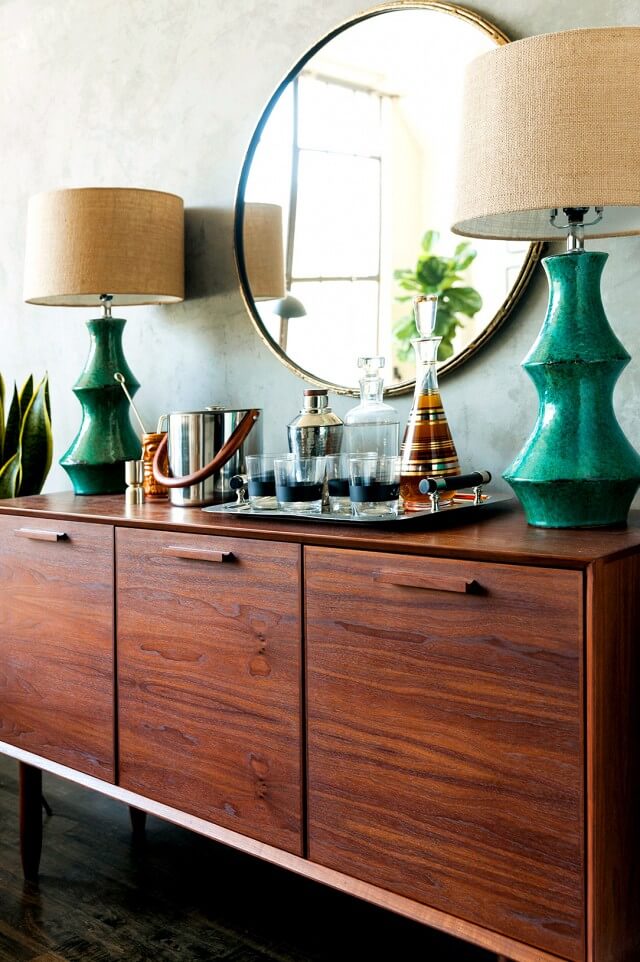 Do y'all love this modern home as much as I do? What's your favorite part?!