Happy Tuesday! I must say, the next couple of weeks will be spotty in posting as I am totally swamped with wedding planning. We found a venue (!!!!) but need to lock down a few things immediately: guest list, save the dates, musician & hotel blocks. Once that's done, I can breathe again and then enjoy the planning process over the next 6 months.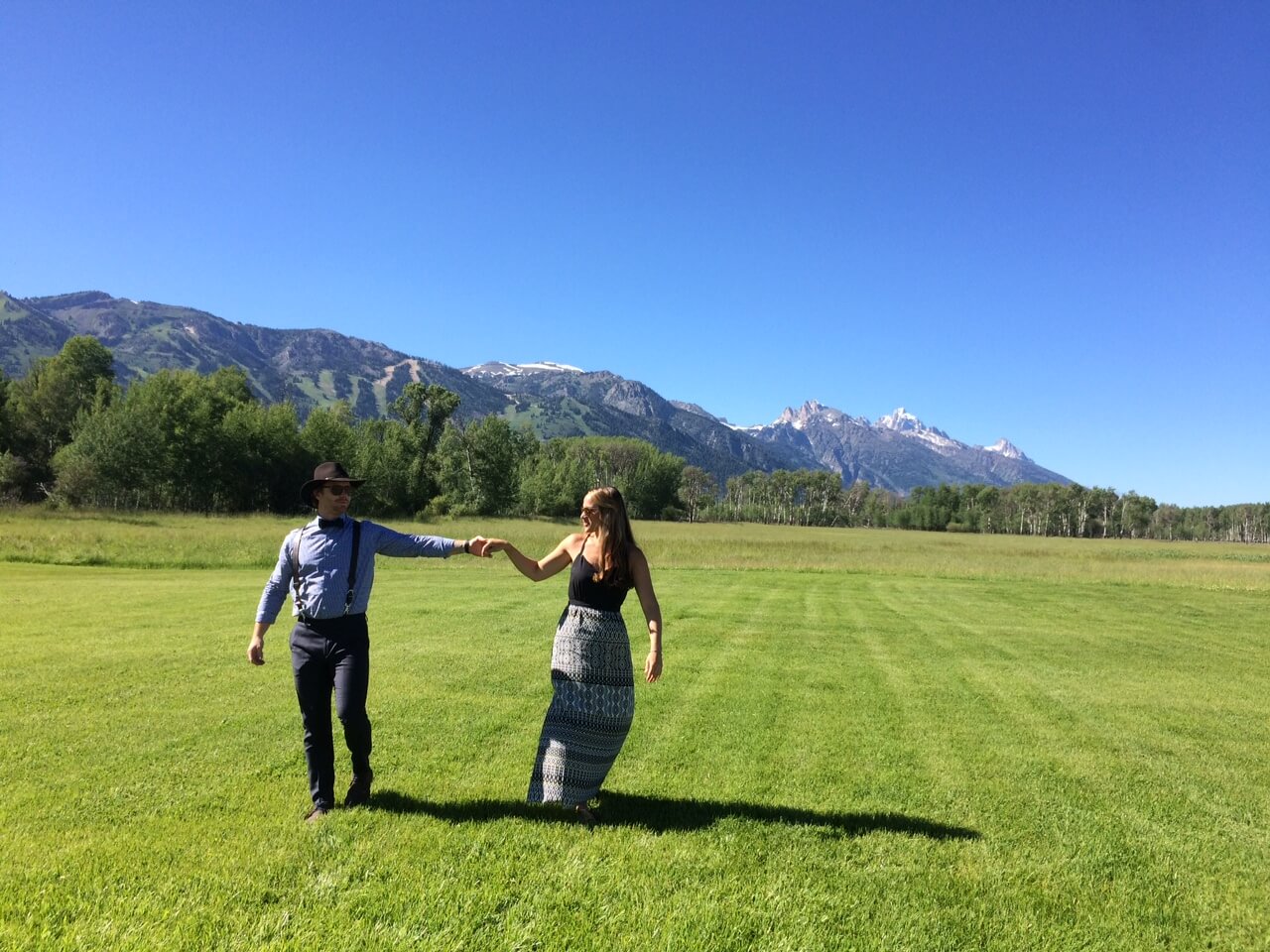 This picture was taken at my fiance's cousin's wedding this past summer in Jackson, Wyoming. We were having a ball dancing &  a friend caught us mid-twirl! It was such a fun, cute picture and reminds me of how much we both enjoy dancing at weddings!
That's where you come in….does anyone have band/DJ/musician suggestions for a wedding in upstate New York? (really anyone from New England will do).
Feel free to comment below or send me an email at submit@southendstyleblog.com.
Thank you in advance 🙂