Happy Friday Y'all!
I'm actually heading out of town for the weekend due to a lot fun events, including a dear friend's baby shower, a site visit for a new renovation starting in September (!!!) and some house hunting of my own. This is a big, big weekend y'all! Wish me luck on all fronts xo.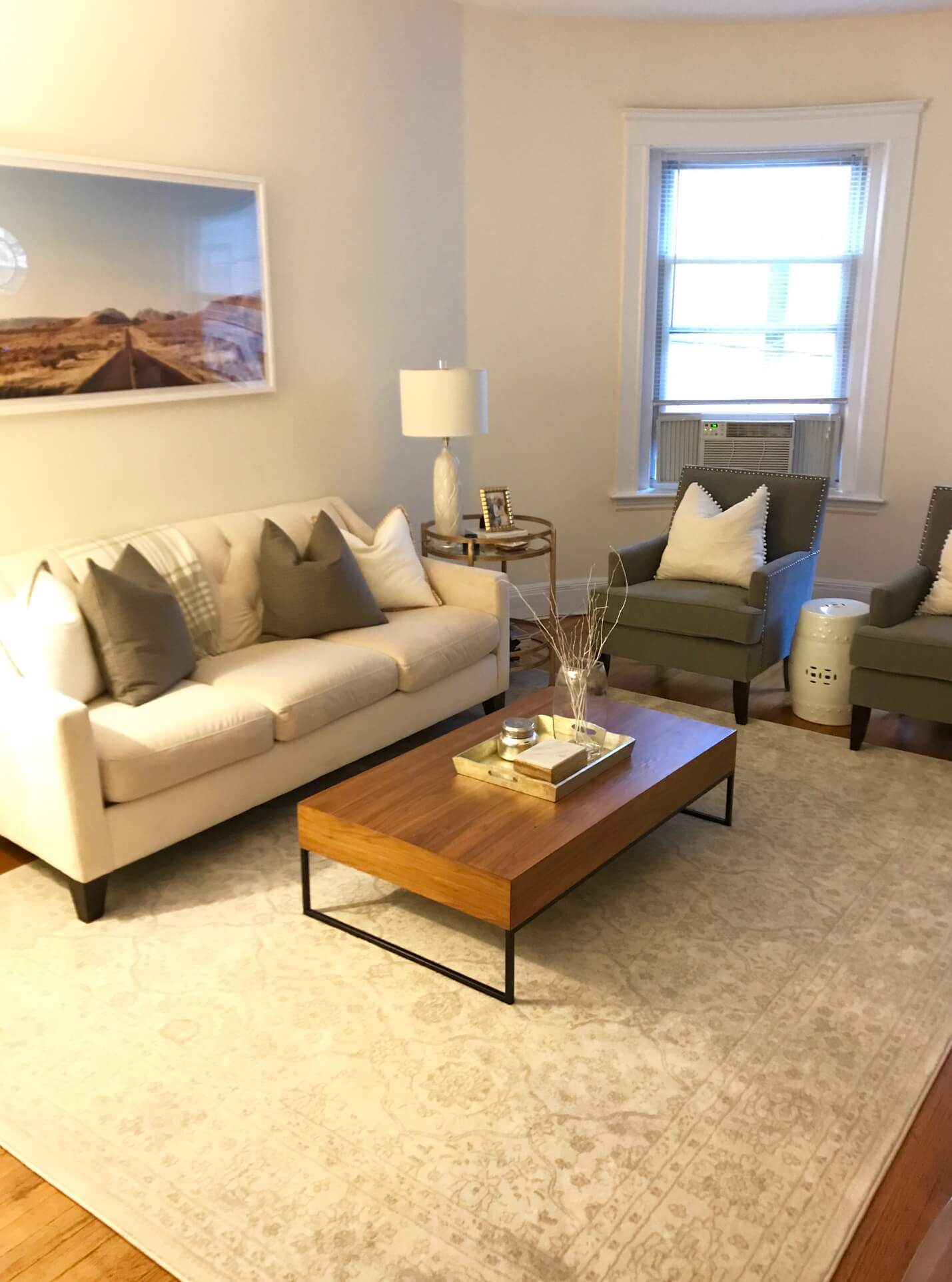 Loving: Our new living room setup! After 3 years I finally convinced my now husband (then boyfriend) to toss that hideous old, green frat house looking sofa. We got two new chairs and a new area rug and it feels like a Whole. New. Room. I mean, it looks like we painted, refinished the floors & replaced everything. We LOVE it!!! (see some of my sample e-designs here)
Updating: My new design portfolio tab is up and running! Since most of my work has been via e-design with results undocumented (sorry but I just can't bring myself to post the pictures unless they're professionally taken!). Nonetheless, I've put a lot of work into this and it's the fastest growing area of my blog, so I'm excited to share it. You can check it out HERE. 
Researching: South Africa wine country! We're less than a month out and we have our wine country hotels finalized, along with a couple of dinner options. What we're looking into now is which wineries to go to. Anyone have recommendations? We'll be taking the Wine Tram in Franschhoek and the VineHopper in Stellenbosch so we get to pick which routes to go. Any and all tips, suggestions, recommendations are welcome!
ICYMI:
Have a wonderful weekend!