When I moved in with my fiancee husband (<– still SO weird to say!), we went through the typical "combining of pieces". This meant his frat-house looking dark green sofa would be adjacent to my cute, tufted cream colored sofa. The dart board got the boot, but the surfing picture stayed. Compromises were made, but now that we've been in the space for well over 12 months, I am o-v-e-r it. As in, every time I walk into the living room & see that damn green sofa I get a serious case of the skeevies. Old stained sofa be gone!
So, we are currently plotting how to redecorate our space while (a) keeping it gender neutral (b) purchasing spaces that we can repurpose in the future and (c) stay within budget. Here's what I'm thinking: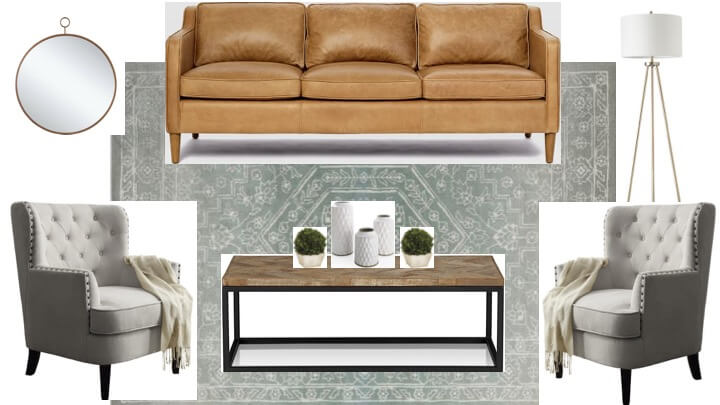 Put together by these pieces…
Of course, we'll keep a few art pieces we have (especially this one and these frames with our black & white Paris pictures) as well as my favorite candle, ginger jar & pillow. Add in a few good coffee table books (this, this & this) and we're done!
What are your tips for redecorating a space while staying within budget & gender neutral?! Any amazing pieces out there right now for the living room?!