How is it already Friday? I guess that's the beauty of coming home from a trip on a Tuesday night – short work week for the win! This weekend will surely be full of catching up – on cleaning, laundry, work, the blog, sleep, RHOC (duh), etc. A productive and relaxing weekend it shall be!
Reading: Sam's post on 10 Tips for a Great 10K Race. With the THP10K less than a month away, I'm in crunch mode. While I worked out on our trip, I was limited to hotel gyms (kinda frowned upon to go running on a safari lol) so I'll be focusing this next month on preparing my body best I can for the race. Speaking of the race, today is the last day to get 10% off your entry fee. You can sign up HERE to get my discount. I've got two girlfriends from the gym who signed up to join me, but I would love to have some new faces as well! Any takers?
Editing: alllllll of the pictures. I've got over a thousand Africa pics to go through so that I can start compiling some blog posts and share them with y'all. I've got quite a few topics in mind but I'm curious – anything in particular you want to know about?
Cooking: all things Whole 30! Let's just say we thoroughly enjoyed the food and drink on our trip. I think I had about ten too many desserts. That sugar addiction is real, yall!  In order to get back in the swing of things and to get readjusted to a healthy lifestyle, we are starting Whole 30 on Sunday. Yup, no dairy, legumes, grains, sugar or alcohol. I'm really excited about it as I want all of the inflammatory foods & toxins gone from my body and I want to feel fresh & revived again. I'll be sure to report back throughout the 30 day process!
Selling: A lot of fall items on Poshmark! Shop my closet HERE. I've got some fall skirts, coats, shoes & purses up. If you follow me on Instagram, you saw on my story that I decided like a crazy person to clean out my entire closet upon my return from a 14 day trip. Well, fast forward 24 hours and it's cleaned out, with a ton of items to be sold/donated. I've mentioned it before, but I'm trying to focus on quality vs quantity when it comes to my wardrobe these days. So I'm hoping to sell a lot of clothing that I no longer enjoy in order to make room for a couple of key fall pieces (desperately need new boots & booties!).
ICYMI:
Iceland: 10 Things to Know Before You Go
Our Wedding Part 1: The Pavilion Grand Hotel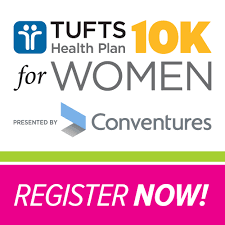 Have a great weekend 🙂