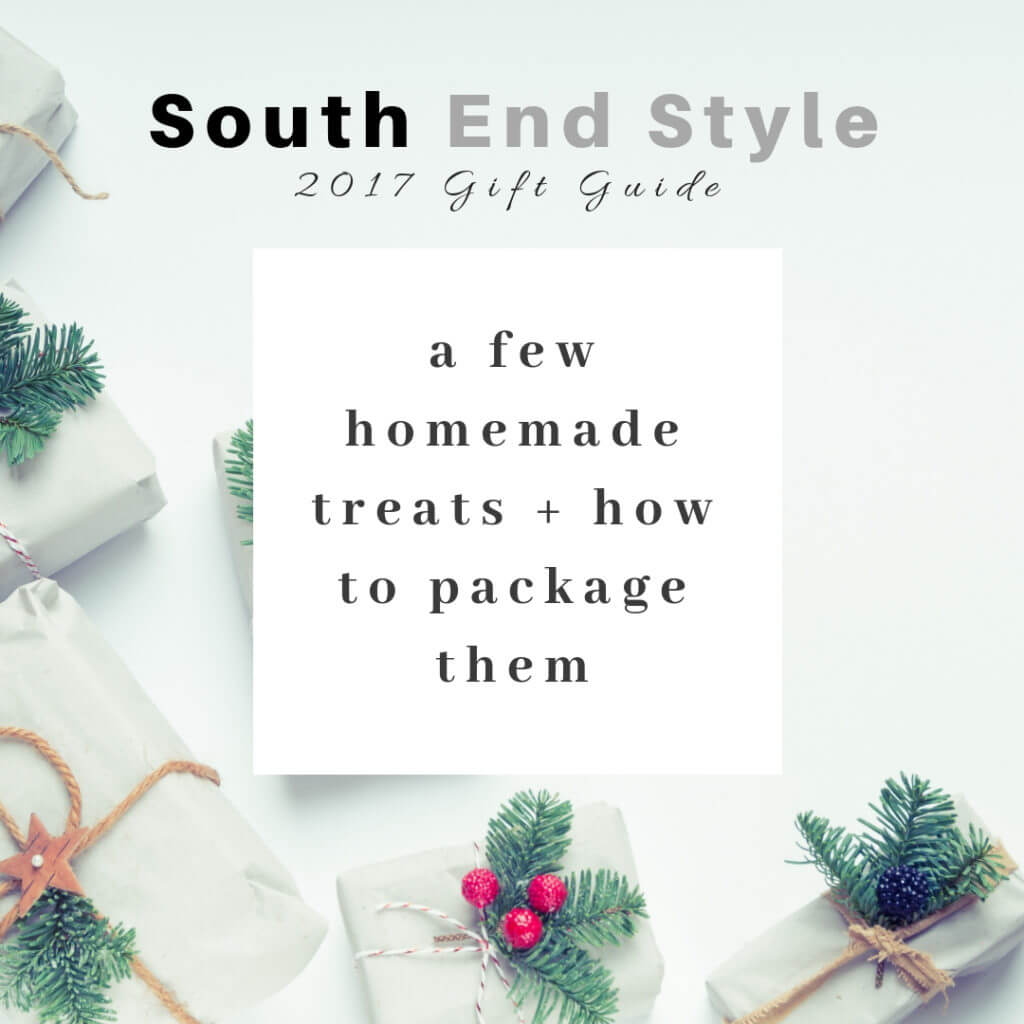 Hi guys! We went to two holiday parties this past weekend and so I thought it would be nice to share an easy, inexpensive & cute holiday gift for any unexpected parties, invitations or more.
I spent a few hours baking four different cookie recipes from Sally's Baking Addiction. They all called for the majority of the same ingredients so it was pretty easy to knock out the recipes one by one. I made the coconut macaroons first because they were super quick so I threw them in the oven to get those out of the way. While those were baking, I prepped the dough for both the peppermint white chocolate chip and double chocolate crinkle cookies, since both of these require the dough to be refrigerated at least 3 hours (I left mine overnight and it was perfect). Last, I whipped up some Nutella chocolate chip cookies to bake in the oven while I cleaned up the rest. All in all, it was a pretty efficient way to bake a ton of cookies at once. The verdict? They're all SO good but I think the Nutella are my favorite, with the macaroons a close second.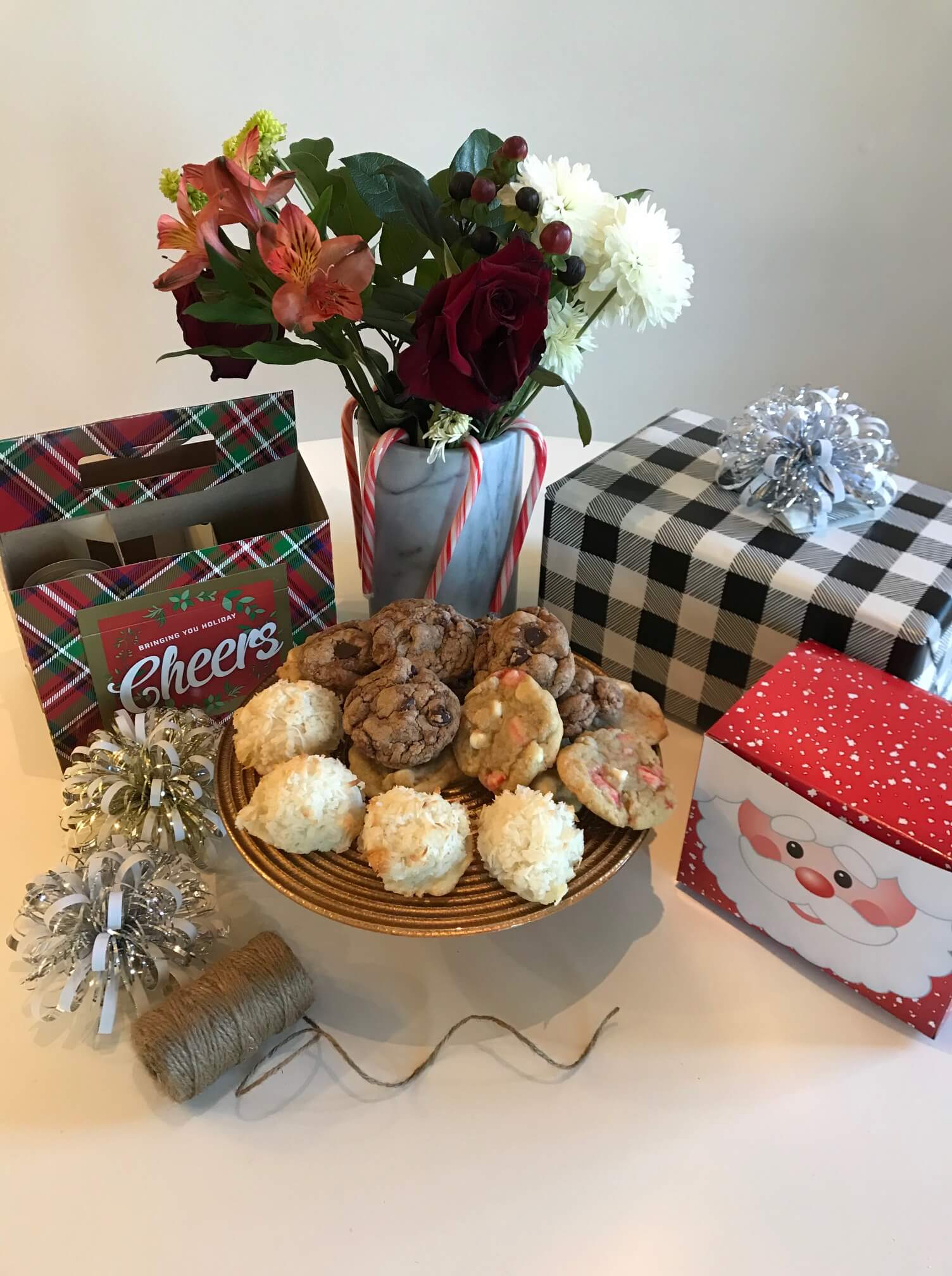 I purchased these Santa cookie boxes (they hold about eight cookies) and these Beer Greetings 6-pack holder on Amazon. How adorable are both of these?! Grab some twine, a few ribbons & you've got your gifts ready. For party number one (holiday dinner party), I packed up a variety pack of cookies & a nice bottle of wine. For party number two (a holiday themed birthday party), I filled the six pack with a variety of beer & a mixed box of cookies again.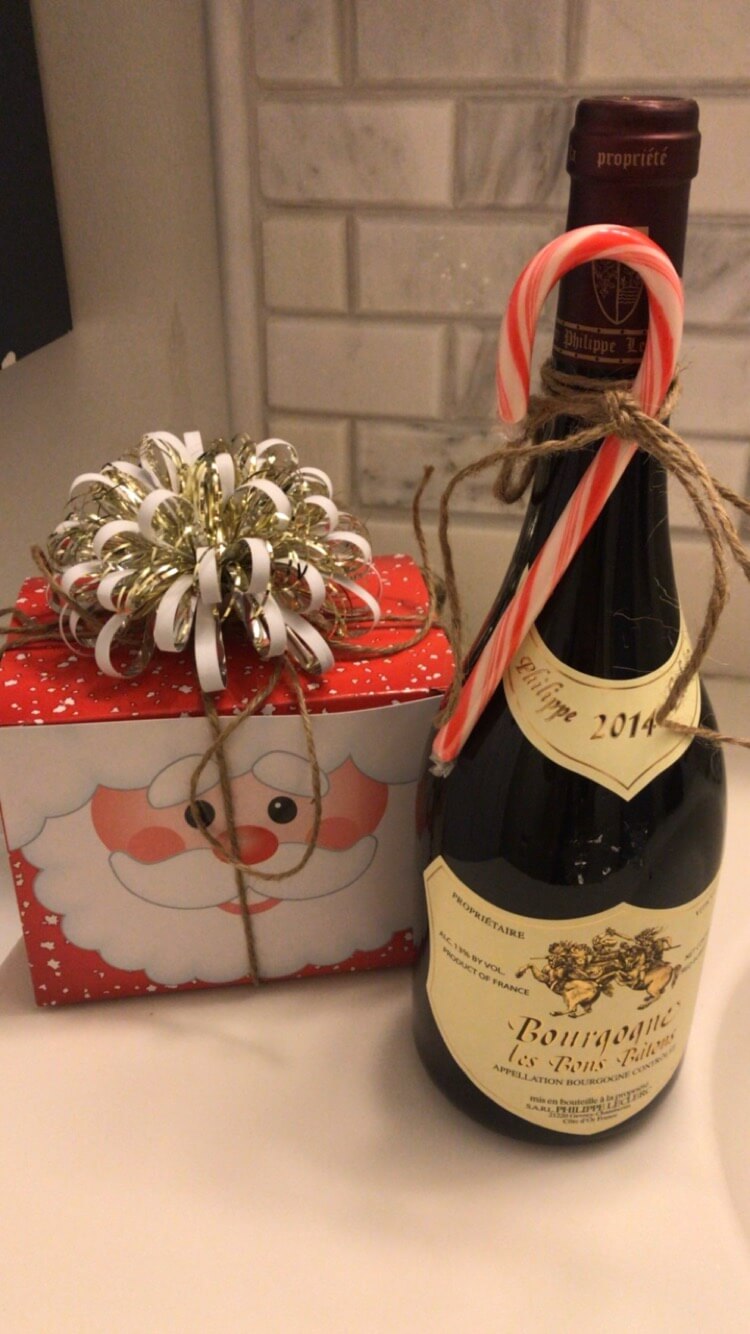 How cute, right?! I hope you're inspired to bake & gift! Happy Holidays.