I was lucky enough to spend a long weekend with two of my best gal pals from childhood and we had the best time. There's something about friends that you've known forever – you can go without seeing them for a few months, yet you back up like no time had passed. That's exactly what this trip was – catching up, sharing stories and just having the great conversation with my favorite people. Like I said, the best time! Given that I was only there for a few days, we shoved in as much as we could, but of course, there are so many places that we didn't make it to.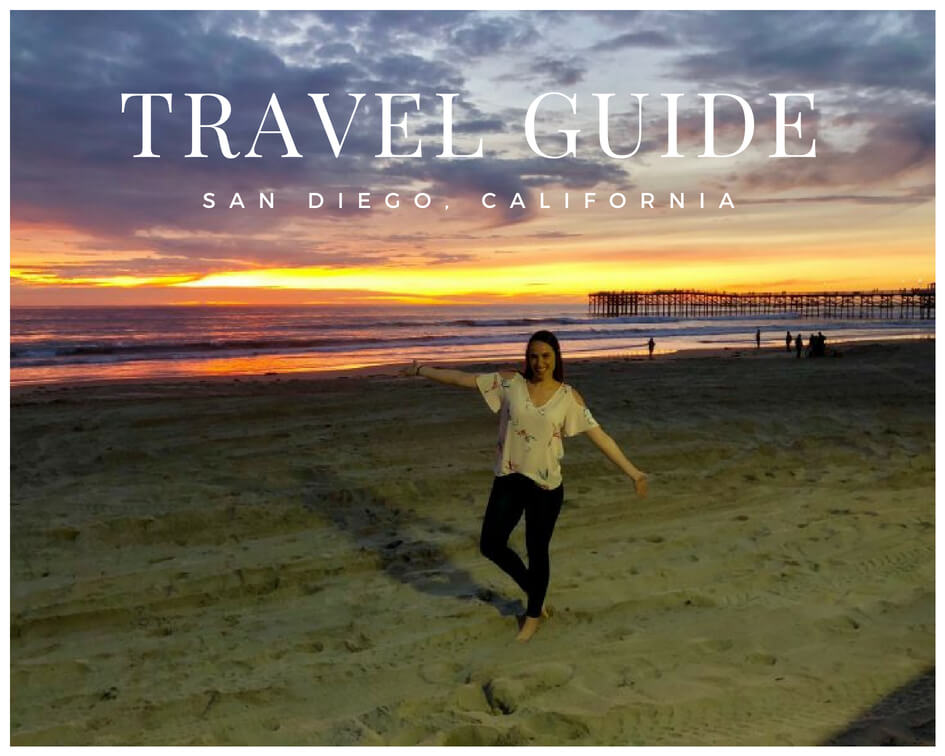 WHERE TO EAT + DRINK
Raglan Public House, Ocean Beach: a local spot perfect for burgers & beers. They've got an adorable outdoor spot with a huge greenery wall and overhead lights. Ideal for a low-key night.
OB Noodle House, Ocean Beach: Across the street from Raglan, this Asian inspired spot has a great bar with tvs, an indoor/outdoor vibe and a full crowd. Great neighborhood place.
Wonderland Ocean Pub, Ocean Beach: With a rooftop open to the water, this is the local spot to go for killer views. We enjoyed fresh fish, salads and local with a view of the ocean. A bit pricey but you're paying for location.
Backyard Kitchen & Tap, Pacific Beach: We came here strictly for the beer, specifically the Cali Creamin' & Benching Beaver PB Milk Stout, both on nitro. The nitro beer scene in San Diego is huge and it was new to me – we enjoyed sampling the delicious beers while sitting outside on their exposed patio. We didn't eat, but it looked to be standard bar food.
PB Ale House, Pacific Beach: We started upstairs on their huge deck with heat lamps (it got so chilly at night) where we did a local beer flight, but the best spot was downstairs next to the fire pit. We sipped on some brews while watching the sunset. And what a sunset it was! Wow, I forgot how beautiful California is with the red and pink skies.
Café Coyote, Old Town: Hands down some of the best Mexican food I have ever had. The jalapeno margaritas and salsa had the perfect amount of spice. The fish taco & shrimp enchiladas were both outstanding and incredibly fresh. But the real star of the show was the homemade chips – something about local, house made fresh tortilla chips doesn't even compare to the junk we buy in the grocery store. The ladies were making the chips & tortillas in the window, which was fun to see. The entire Old Town was a lively, upbeat vibe and you really felt like you were in Mexico. I would love to go back and try another spot in this area – I have a feeling you can't go wrong!
Pure Press, Cowles Mountain: The perfect treat after hiking for an hour or two, this smoothie hit the spot. All of the smoothies, juices & bowls looked delicious and mine was a mix of berries, vegan protein & spinach. So delicious and refreshing! We kept hearing about all of the amazing acai bowls here but this was the closest we got. Next time!
Ironside Fish & Oyster, Little Italy: If you want a trendy spot with great service and outstanding seafood, this is the spot. We absolutely loved everything about Ironside, from the décor to the rose on tap to the oysters. I had seared yellowtail over a fresh Caesar salad for my entrée, which was out of this world. We all licked our plates clean and agreed that this was one of our favorite spots and great for a girl's night out!
The Prado, Balboa Park: We stumbled across this place while exploring the park and lucked out that it was happy hour on the back patio. With beautiful scenery and an inexpensive happy hour menu, we each had one drink and shared a few small bites. It was the perfect spot to chill for an hour and refuel ourselves.
Great Maple, Hillcrest: Move over smoked salmon plate, I've found my new favorite brunch item. Holy sh*t y'all, if you haven't had Chilaquiles, I recommend that you find some immediately. They're basically Mexican breakfast nachos and they're to die for. Again, the local tortilla chips made all of the difference. To balance it out, we shared these and a salad but truthfully, we had a hard time deciding. The brunch menu is amazing and I can see why the place was fully packed the entire time we were there.
Dukes, La Jolla: An ocean front spot in La Jolla, this restaurant did not disappoint. The mahi-mahi fish tacos were so fresh and the view was even better. Make sure to snag a table outside on the patio if you can. The restaurant has a Hawaiian theme and there was a lot that looked great on the menu but I was craving fish tacos – excellent choice.
Poke, everywhere: I couldn't remember the exact name of the place we went but I know there are a million to choose from. Having heard about poke bowls forever, I was thrilled to finally have one. Let me tell you, this did not disappoint. Basically, a deconstructed sushi roll, if you like raw fish this is the best. Mine had spicy tuna & salmon over lettuce, topped with seaweed salad, cucumber, avocado and spicy soy sauce. Yum!
WHAT TO DO
Hike Cowles Mountain: With beautiful 360 degree view of San Diego (all the way to Mexico), this was one of the most beautiful hikes! Our route was about 1.5 miles each way and took around 75 minutes, including wandering around at the top. The parking is easy, the entry is free and there are bathrooms at the bottom. I heard that locals will do this often and I can see why – it's quick, challenging & fun!
Explore Balboa Park: This 1,200 acre park is home to over 16 museums, endless gardens, various performing arts centers & multiple shops and cafes. We enjoyed just walking around and exploring. We stumbled upon quite a few gorgeous gardens and had happy hour at an adorable outdoor café. There's so much to do here and it seems like they have a lot going on for those interested in the arts.
San Diego Zoo: We didn't go here on this trip, but I have been before. It is consistently voted the number 1 zoo in the world, due to the wide variety of animals. I remember loving it and because the weather is pretty much perfect in SD, you can visit it year-round. It's definitely worth going to once in your life, especially if you have kids or enjoy animals.
Visit Torrey Pines Nature Reserve: This is where my friend was married on the beach and, wow, it was stunning!  We hiked up to the top and then down to the beach, where we walked along for a while back to the car. Having the mountains meet the beach is especially unique and the fact that it's a well-protected reserve makes it even more beautiful. The golf course is nearby (which you've probably heard of), as is downtown La Jolla, so you could really make a day of it.
Walk around Mission Bay: We took the pup for a long walk around the bay which was filled with bikers, rollerbladers, runners, etc. It's a great spot for locals to go if they want to get some outdoor exercise while avoiding traffic and cars. The entire loop is about 8 miles so I can see why a lot of people who are training for marathons run it!
Well, there you have it – my city guide to San Diego. I'm hoping to visit again and add many more restaurants, bars, beaches & local attractions into my repertoire as I'm sure the list is never-ending. We had a fabulous time and hope to return soon!