Happy Monday Y'all! I hope that you all had a wonderful Easter weekend. We had a pretty low key weekend, chalk full of sleeping in, great conversation with friends and some yummy desserts (thanks to our amazing baker friend, Eliza). It was exactly what the doctor ordered, given that April is a HUGE month of travel for us. Combined we've got 6 flights, 2 countries, 3 cities and various hotels coming up. I can't wait!
So, you may notice something different here at South End Style…
First, you'll notice that we're on a new website (www.southendstyleblog.com)!!!!! I am SOOO thrilled to share this as it has been in the works for quite some time. As my business grows, I needed to update my site to make it a bit more professional and easier to navigate.
Next, we have a new logo, banner and headers…
Also, I've got a new layout and ways to view specialized areas…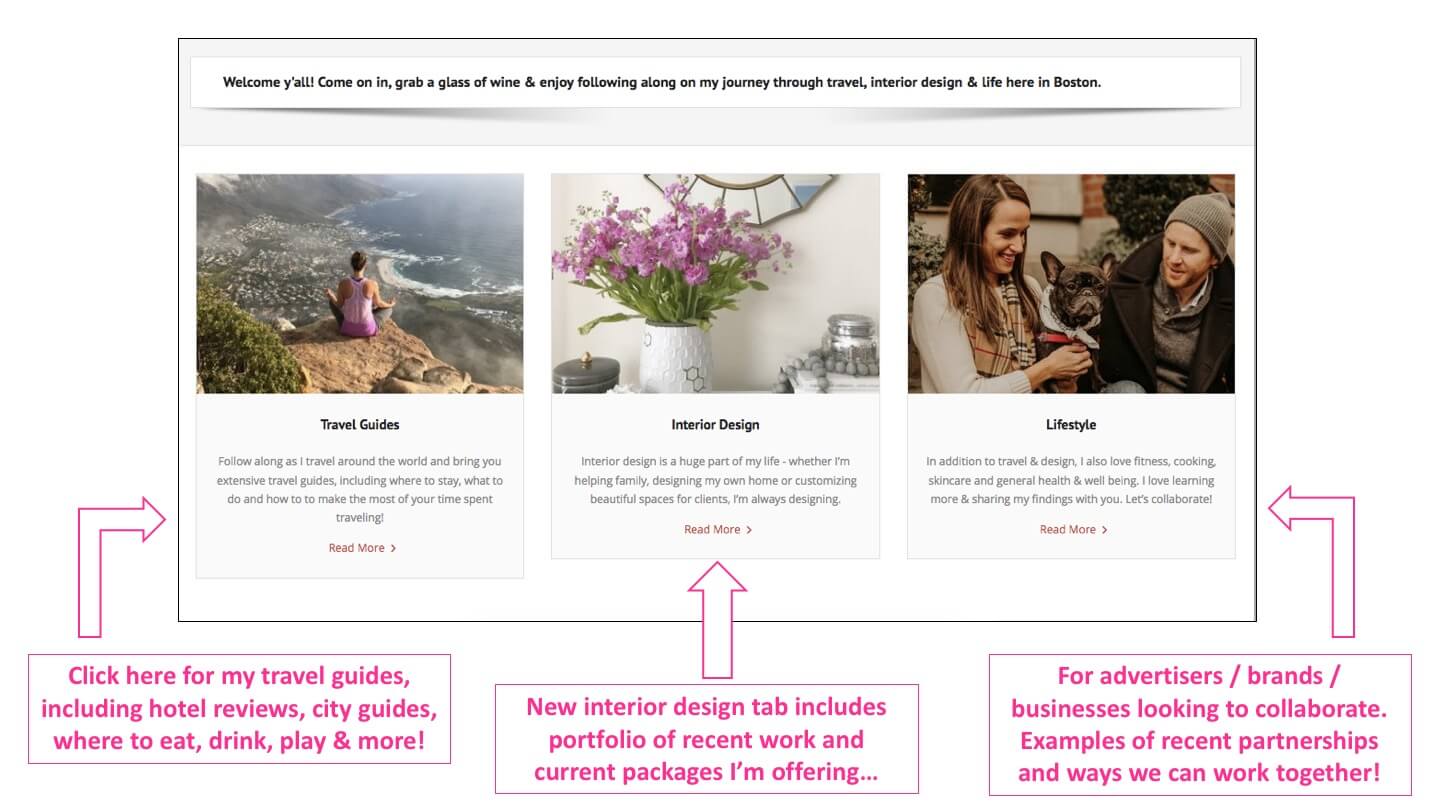 We also incorporated  a new layout for previous posts (easier to scroll through, I think) and search features (by category, date, etc):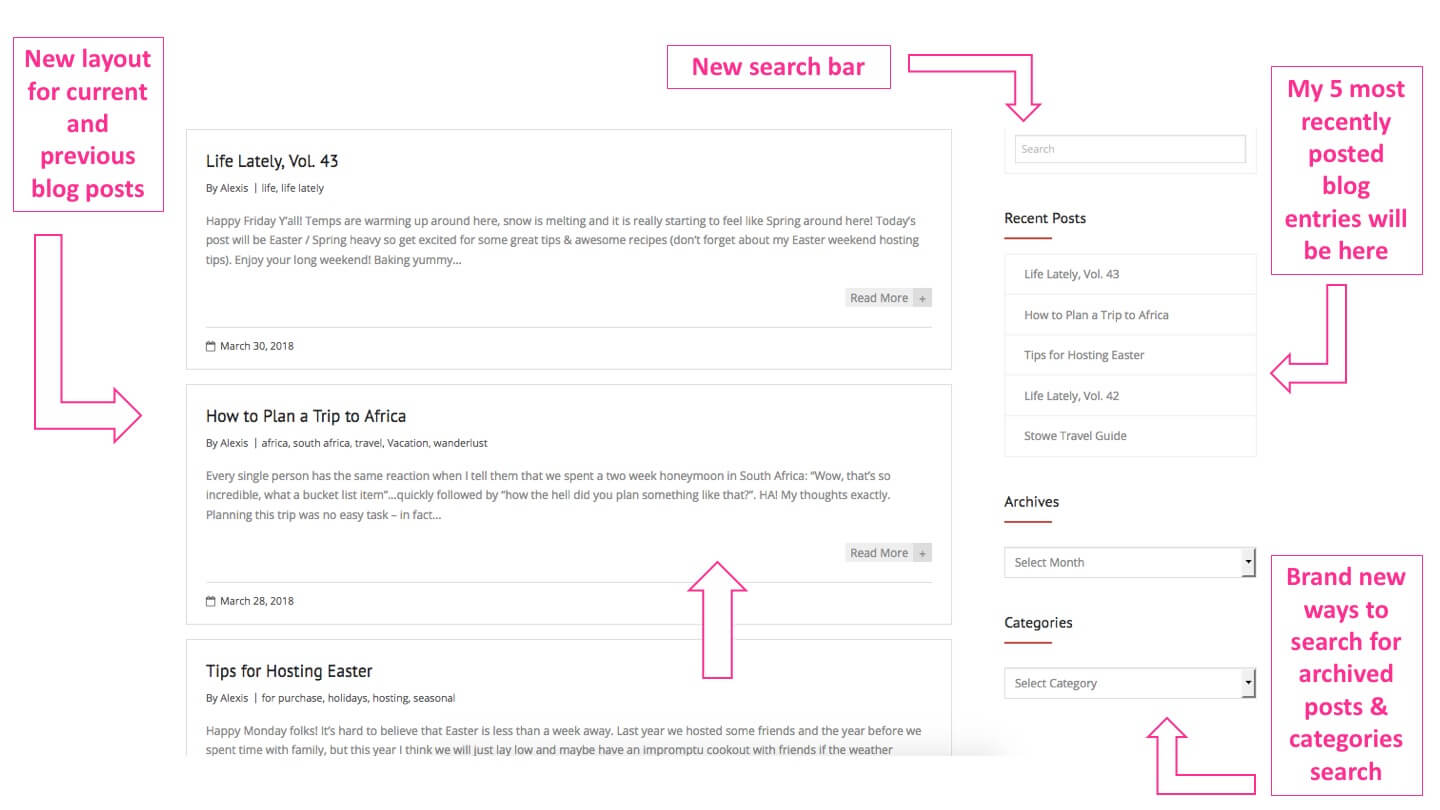 My goal is to have a website that's aesthetically pleasing, functional, easy to navigate and engaging. I would love to hear YOUR feedback on this new site – are you as excited about the changes as I am? As always, thank you again for following along!
Huge thanks to Liz and Zack for their hard work and making this site come to life!