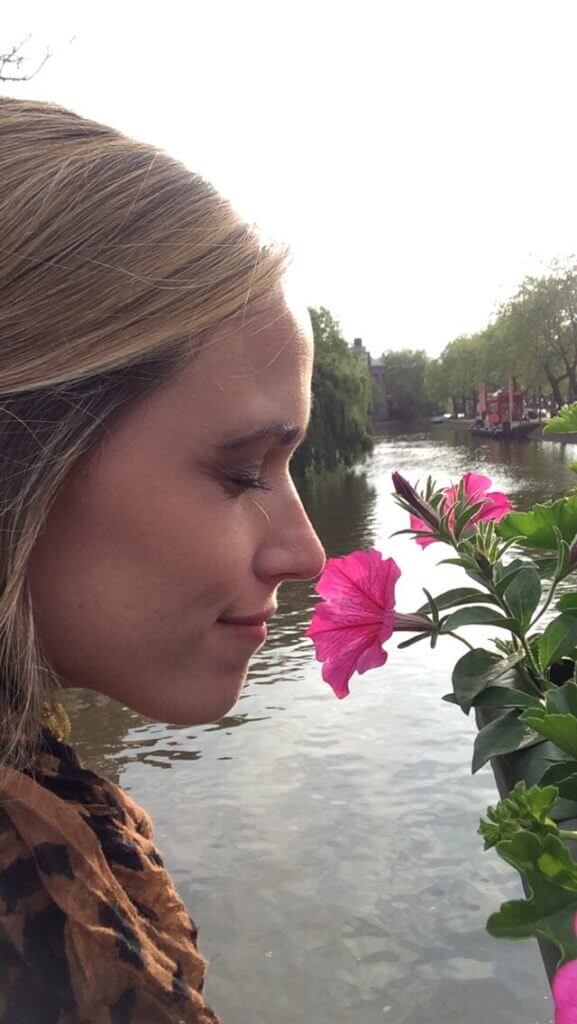 reminding myself to "stop and smell the roses" this year
Happy Friday Y'all! Short weeks are the best weeks, are they not? Since New Years Day was on Tuesday and most people had the day off, it has felt like a mini-week and I'm all for it! This weekend will be spent pretty much the same way this past week and weekend were – cleaning, organizing and getting ready for 2019. Taking down the holiday decorations this week jump-started a huge cleaning spree in our household which led to deep cleaning the kitchen, bathroom, 3 closets and pretty much re-organizing our entire home. I ended up de-cluttering and donating 4 bags of clothing/home goods. I'm pretty sure my husband thinks I'm a total maniac, but I gotta say…it felt so good!
+ I had some major success with the recent Nordstrom sale, purchasing these neutral booties, this cute midi coat (in green), this wrap top for work and this pretty yellow pullover sweater.
+ Awesome tips on styling your bed like a pro!
+ A solid reminder that you can't control what others think of you
+ Such a beautiful laundry room reno, in only 2 days!
+ If you're in the market for a new coffee maker, can't recommend our Nespresso enough!
+ Excited to hear that True Detective, Season 3 is just around the corner!
This Week on South End Style