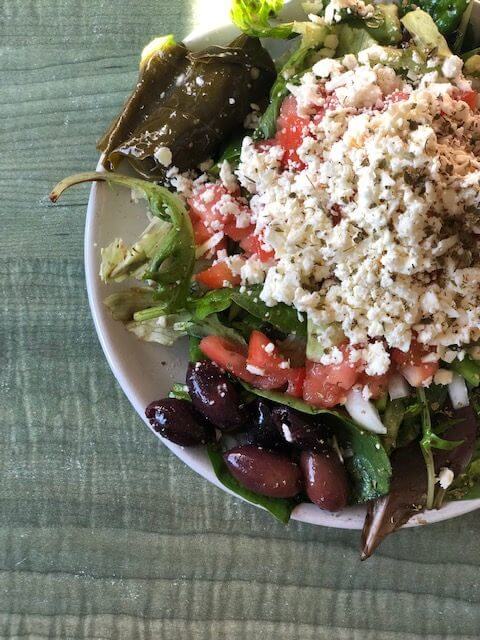 the most delicious Greek salad from George's in Cape May, NJ
Happy Friday Y'all! These past two weeks have been a total whirlwind for me as I have been soaking up everything I can with my new job. I am so glad that I planned ahead as much as possible, making workouts, dog walking, laundry, meal prep, etc. so much easier. It's nice to not have to think about anything! I'm still considering getting a maid once a month (mainly for deep cleaning) and eager to try a more automated grocery delivery service (any recs?) but so far, so good. I'm relaxing this weekend as next week is 7 straight days of travel and then onto Philly for a dear friend's wedding. Winter black tie may be my new favorite wedding style!
+ This neutral, glam guest bedroom is still a design that I would use in any space.
+ The perfect size and style carry-on bag for any man in your life.
+ I love this set of coffee table books – in my mind, you can never have enough!
+ Has anyone been gifted these "eternity roses"? I'm curious how long they really do last (and how!).
+ This super chic toaster *almost* makes me want one…almost.
This Week on South End Style
10 Places I Take Visitors in Boston