The first thing we did when we booked our trip to Copenhagen was plan which hotels to stay in. We knew that we wanted to somewhere that was within walking distance of all the sites and places we wanted to visit, specifically Tivoli Garden and Nyhavn Harbor. I kept reading about how wonderful the Hotel Danmark was, so when we compared it to other potential hotels, we knew it was a no brainer to stay here. We are so thankful that we did, as it ended up being the best fit for us for our first two nights in the city.
Location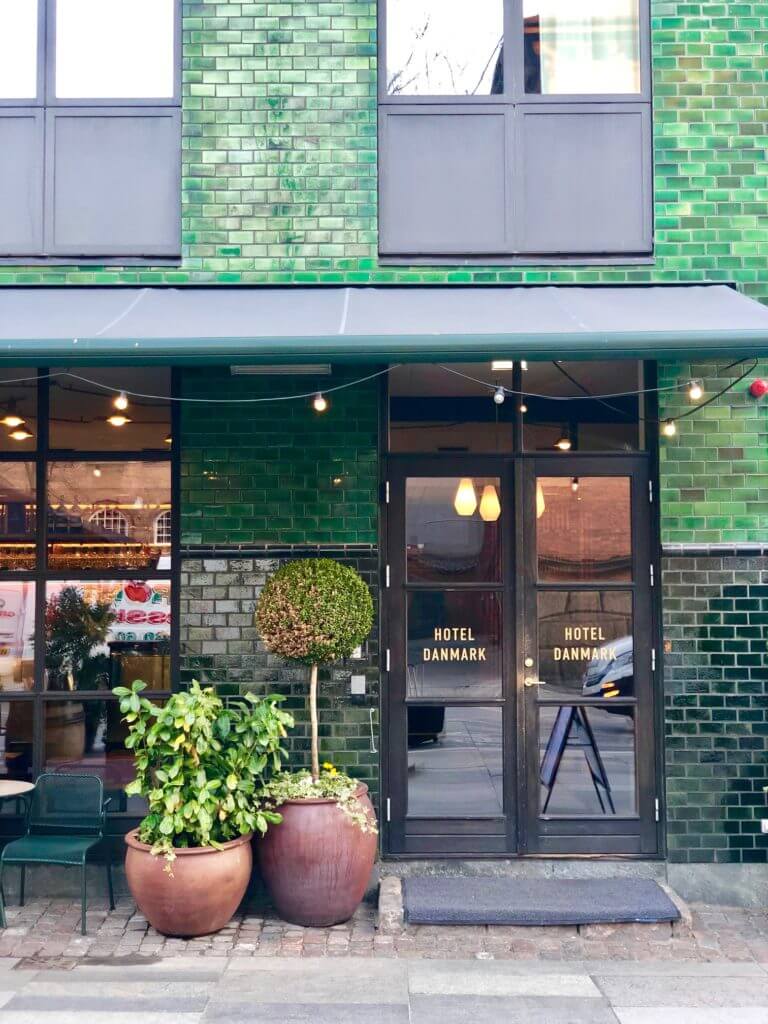 Hotel Danmark, part of the large Brochner Hotel Group, is centrally located in the city of Copenhagen near the Kobrnhavns Havn River. Y'all, this hotel is directly across from Tivoli Gardens – aka, the perfect location! We walked everywhere – to Tivoli, to Nyhavn Harbor, to the train station (which conveniently takes you to Sweden and to the airport), to hot yoga and to every single restaurant and bar. I also liked that it was set along a main road on one side but side roads on the other – we felt completely safe yet had enough quiet to sleep easily through the night. As far as location goes, I can't see how it gets any better than this.
Accommodations
As in most European cities, it is expected that the hotel rooms are small. My friend and I each wanted our own bed so we were able to get two twin beds that were easily pushed apart for more space. Our room had a small closet and very small bathroom, but honestly it was fine because we were hardly there. We pretty much just showered and slept there. One huge bonus that we loved is that our room had a cute little balcony that looked over the street, which was really nice. We had both morning coffee and afternoon wine from this balcony.
The hotel itself is full of amenities, my favorite being the phenomenal roof deck. They have a daily happy hour (from 5-6pm) where they give free wine and we were able to take it up to the roofdeck to enjoy. The deck was packed and I can see why – it overlooked Tivoli and a huge part of the city. With killer views and delicious wine, there was no better place to spend happy hour. Additionally, the hotel offers a health center (small but adequate), WiFi, on-site bike rentals and daily breakfast. The morning buffet breakfast was a typical European spread, including coffee, fruit, baked goods, meat and cheese. Though it was buffet style, it was fresh and many of the options were listed as organic.
Overall Experience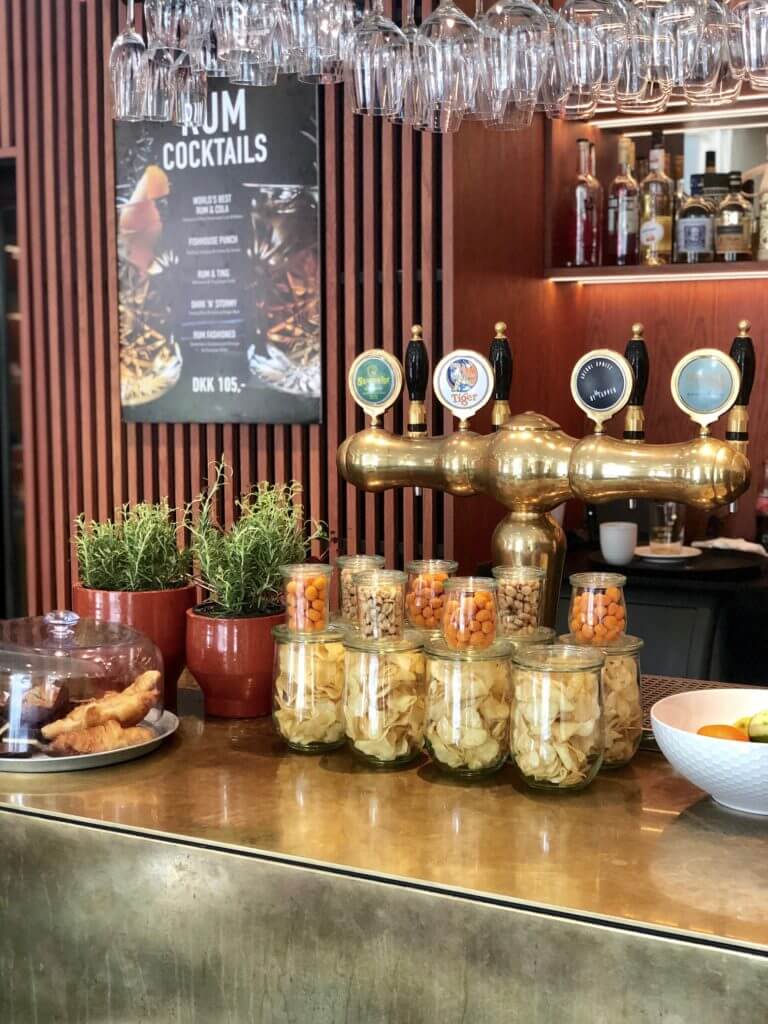 All in all, I can't recommend this hotel enough. When I am on vacation in a new city, I want the hotel to be three main things: functional, comfortable and safe. Hotel Danmark checks all three of these boxes with flying colors. My only gripe was that the service was (painfully) slow; however, I realize that the Danish lifestyle is a bit more relaxed and slow-paced, so I think that is likely a cultural difference. If you happen to visit Copenhagen and need a hotel with a prime location that has a fun, busy vibe and offers exciting freebies (like happy hour), then this is the place for you. I would definitely stay here again and recommend this to anyone heading to Denmark.
Thank you to the Hotel Danmark for sponsoring this post. Though our stay was discounted, thoughts and opinions remain my own.