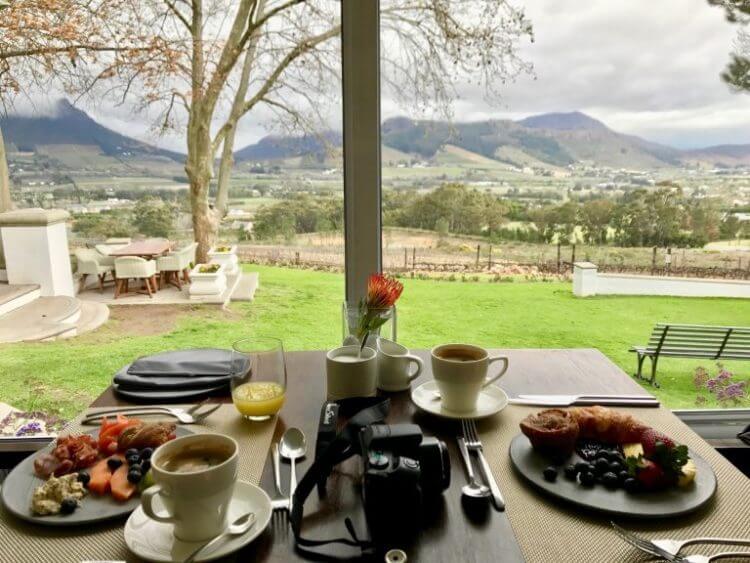 the most beautiful view from our stay at Le Petite Ferme in South Africa
Happy Friday Y'all! This weekend is the last relaxing one we've got before a four weeks of nonstop travel – New York, Park City, Seattle, Whistler and Newport. I've got so much to do prior to leaving for New York on Tuesday so the weekend will mostly be spent meal prepping (anyone else make meals ahead of time for their family prior to leaving?), laundry, organizing and packing for my trips. Now I've got to go buy a few books, per Le Petite Ferme of recommendations. Enjoy your weekend!
+ Absolutely loving Tan France's newly renovated home!
+ This roundup of kitchens is giving me tile envy!
+ Bookmarking this workout for some killer legs.
+ A cozy cashmere beanie for winter.
+ Reiterating the importance of sleep!
+ Slow cooker hot chocolate? Yes, please.
This Week on South End Style
4 Tips for Surviving Boston in Winter
Our New Guest Bedroom – Reveal