Once an organizer, always an organizer. My entire life, there is almost nothing that brings me more joy than getting and helping others get organized. I truly thrive on having a clean, efficient home as seeing junk and clutter gives me anxiety. It may sound lame, but I do believe that organizing can be fun! There is nothing better than instant gratification and that is one of the best benefits from home organization. Since we just moved into our new brownstone, I thought now would be an ideal time to share what works for me and tips that may work for you.
To start, give everything a home…ahh, the organizer's mantra. This is so true though. The best way to get and stay organized is to give each item a "home" and make sure that if it gets taken out, it always gets returned. When this rule is in place, there's no reason to lose items or find something in the bathroom that should be kept in the kitchen.
Then formulate a plan. Measure the best you can ahead of time and plan ahead.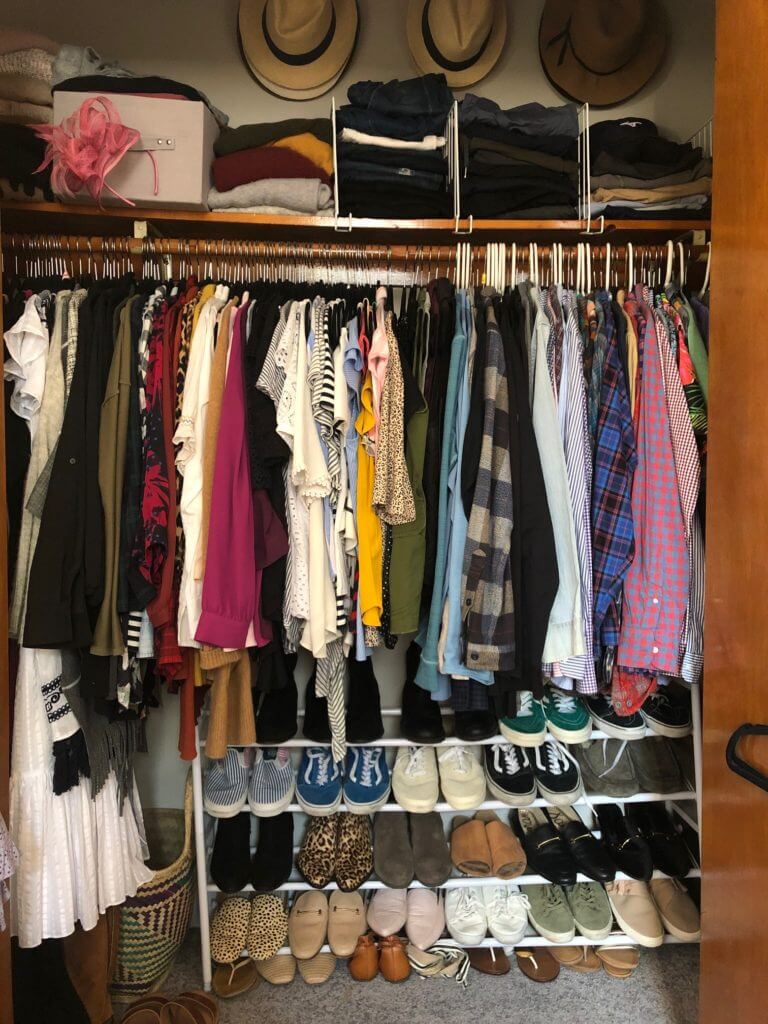 Unpack it first before you re-pack it into a closet / cabinet / shelf. Gotta see what you're working with before you can get a space organized. I try to do a closet clean out like once or twice a  year and when I do, I remove every single item, assess what I want to keep/purge and then I'll re-organize based on what's left.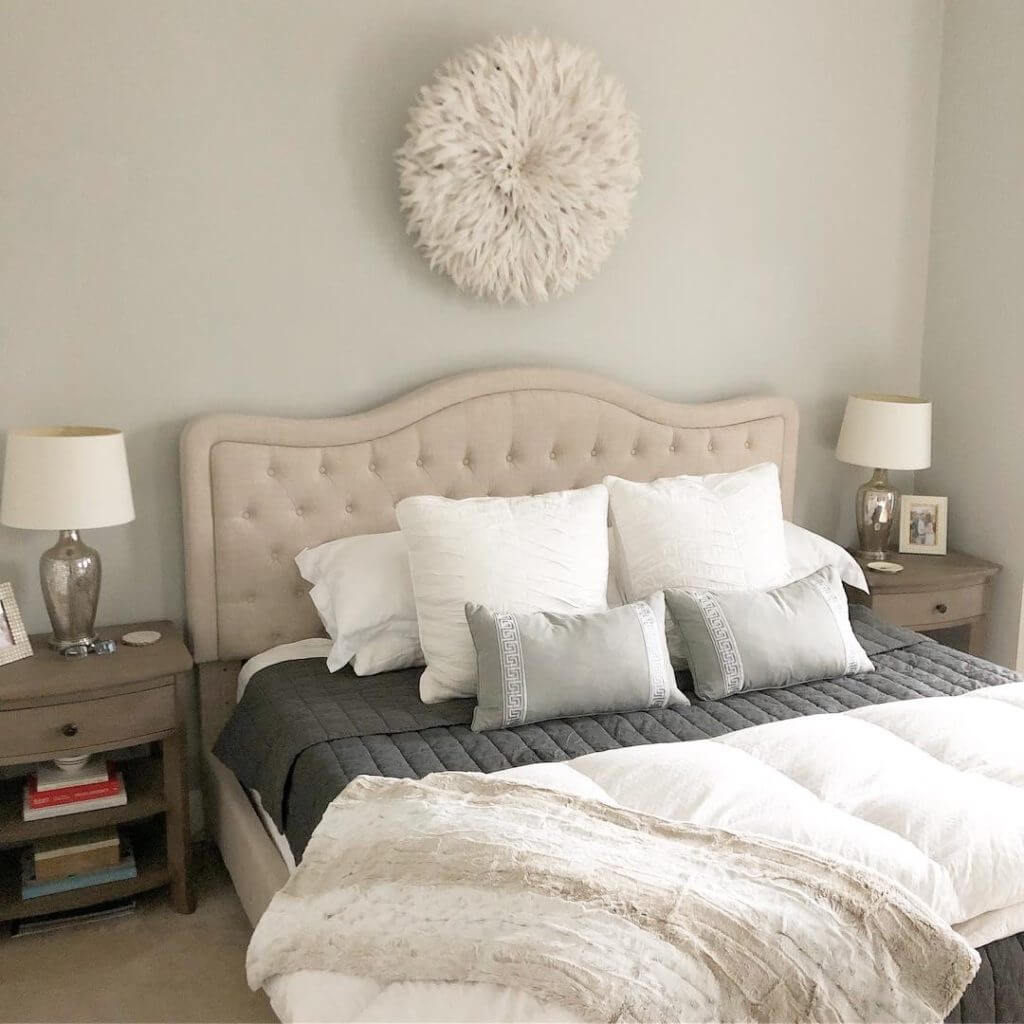 Buy pieces with extra storage. If you live in a small space with limited storage (like I do), being strategic with your furniture purchases is key. For example, our coffee table is a trunk with an insane amount of storage – perfect for books, blankets, dog toys, etc. You could also consider nightstands with extra drawers if your bedroom lacks storage.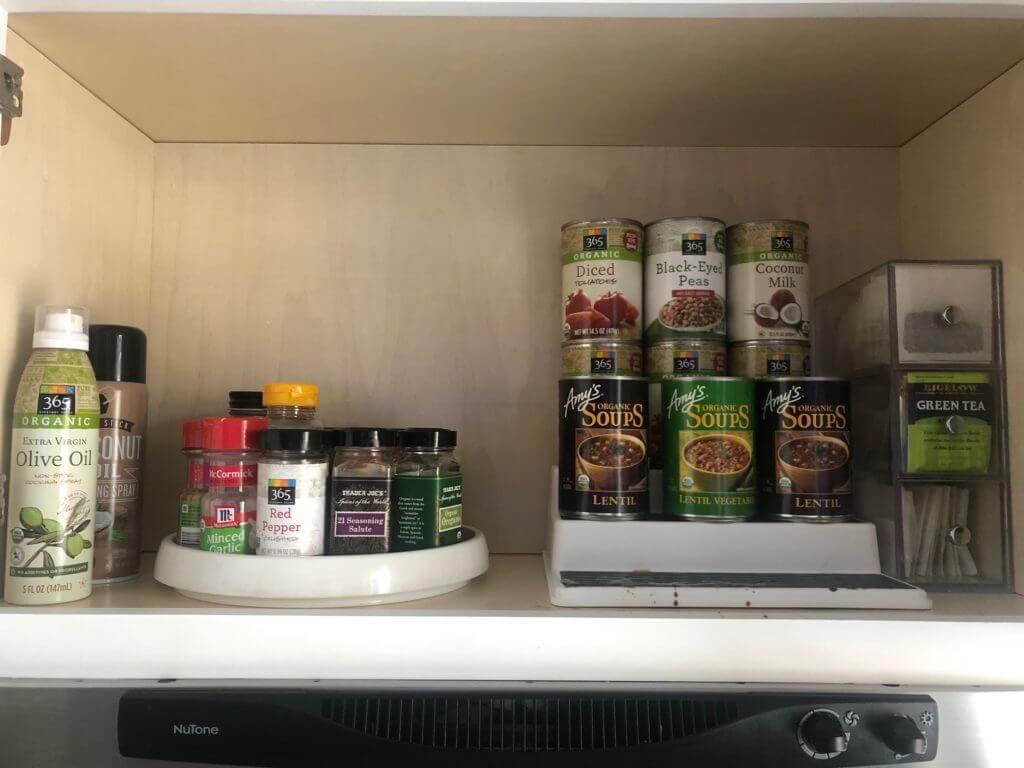 Organize to fit the space. What worked in your last space may not work in your current space may not work in your future space. Each home and each room is different so you have to be flexible with the cards you're dealt. In our new kitchen, for example, I ordered an inexpensive Lazy Susan and can risers to organize our small pantry cabinet – this small investment made such a difference!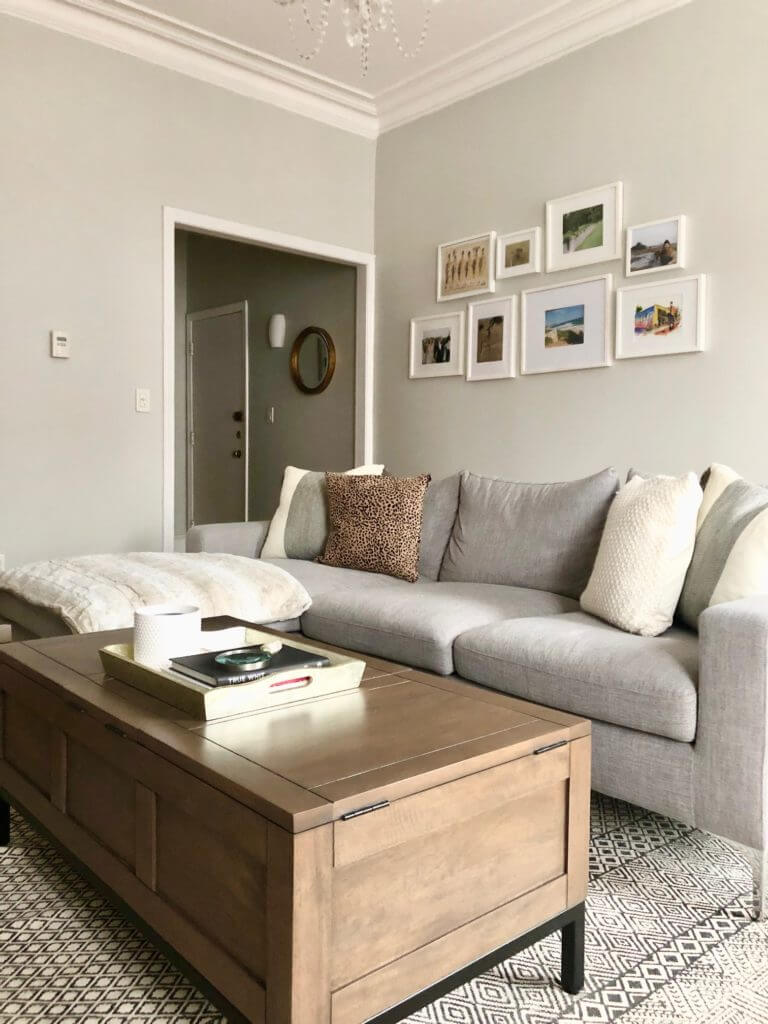 Know when to purge and donate. there is nothing fun about having extra junk everywhere – if you don't have room for something in your house, it's time to say bye-bye. If you keep random items in a box in your attic because you "might need them one day"….you wont, trust me.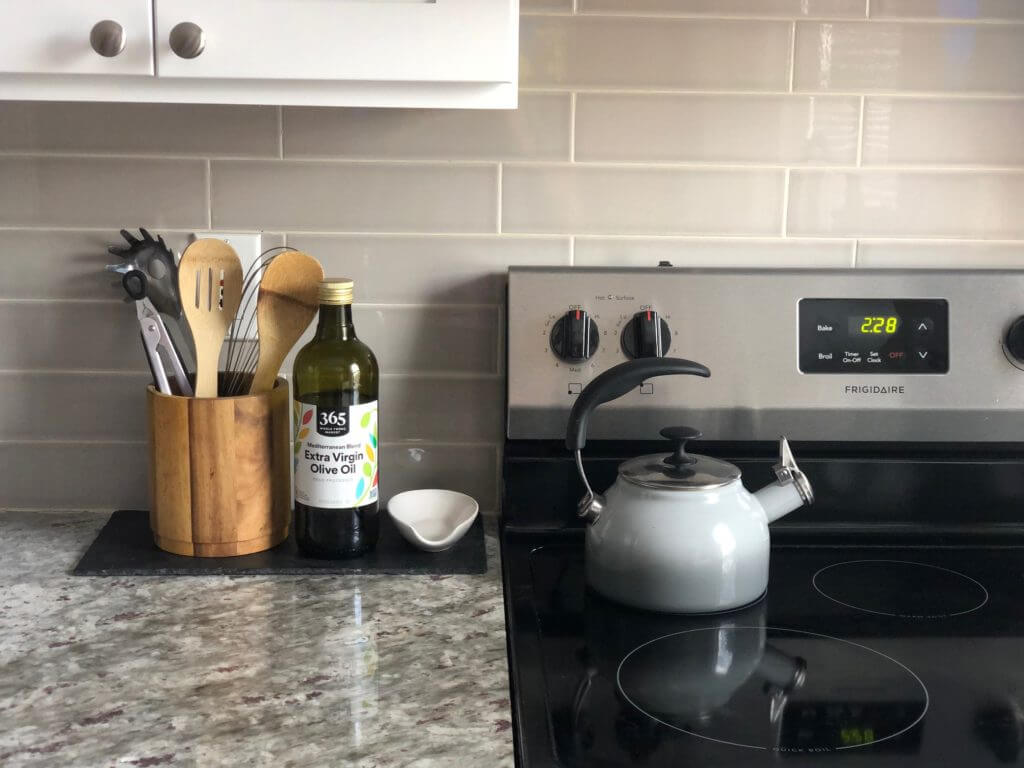 Use baskets, trays and boards to group items. I like to use this rule of thumb for a couple of reasons. First, items always look more put together and organized when they're placed in a grouping. Second, when you use an item to group said items, it's one less thing  you have to store! For example, I keep my olive oils, salt & pepper and spoon rest on a gorgeous slate serving piece.  They look organized on my counter and when we have guests over, I simply serve my cheese & charcuterie on the slate.
What is your best home organization tip?