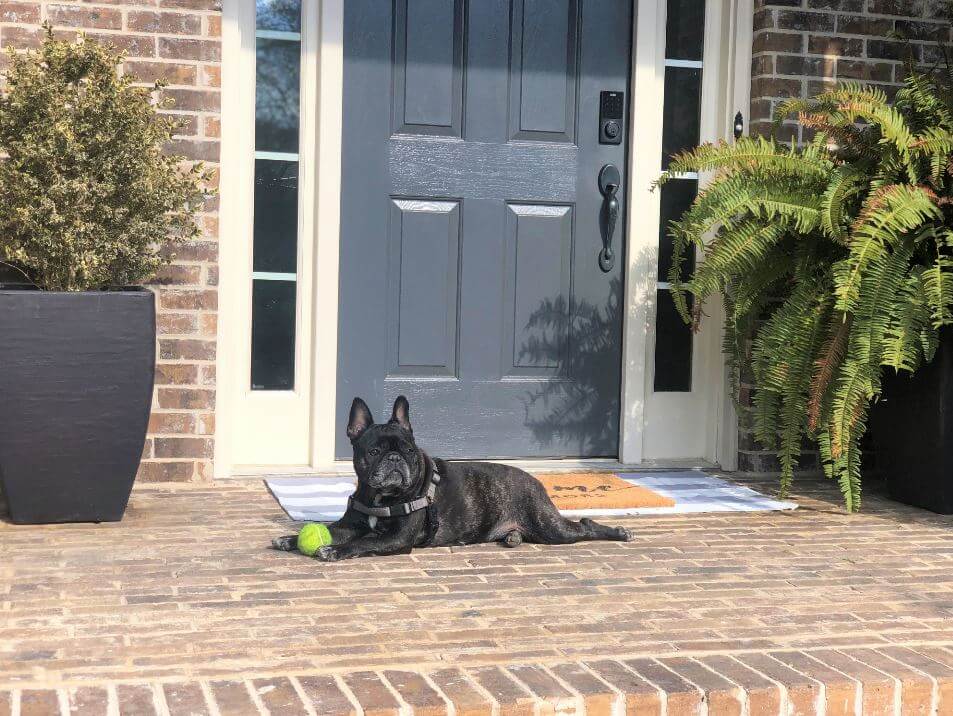 Mela is adjusting nicely into the new home – she just loves sitting on the front porch in the sun and watching neighbors walk by. Our neighborhood is super active with walkers, joggers, kids and dogs and I think she's in heaven! We are all feeling more comfortable each day and our home is slowly coming together. This weekend, however, is focused on Baby Koz. We have our baby shower which I am SO excited about and have been counting down the days to for weeks now! Thankfully it is going to be 50 and sunny so we are having it outside to be extra cautious around each other. This baby is already so loved and I cannot wait to see all of the adorable baby items and start preparing…only 6 weeks to go!
+ Unpacking our wedding gifts and remembering how much I love this Anthropologie pitcher and platter – both still available online!
+ In search of a life cleanse? The Everygirl has some great tips – all very practical!
+ A few great tips to get noticed more on your LinkedIn profile.
+ Lemony garlic orzo soup…yum. Making immediately.
+ I'm searching for the perfect console table and debating between this carved cabinet, this unique storage center and two of these smaller cabinets side by side.
+ I enjoyed reading this list of items health experts love from Trader Joes.
+ These cookies look TO DIE FOR.
This Week on South End Style
Our New Home: Phase 1 renovations