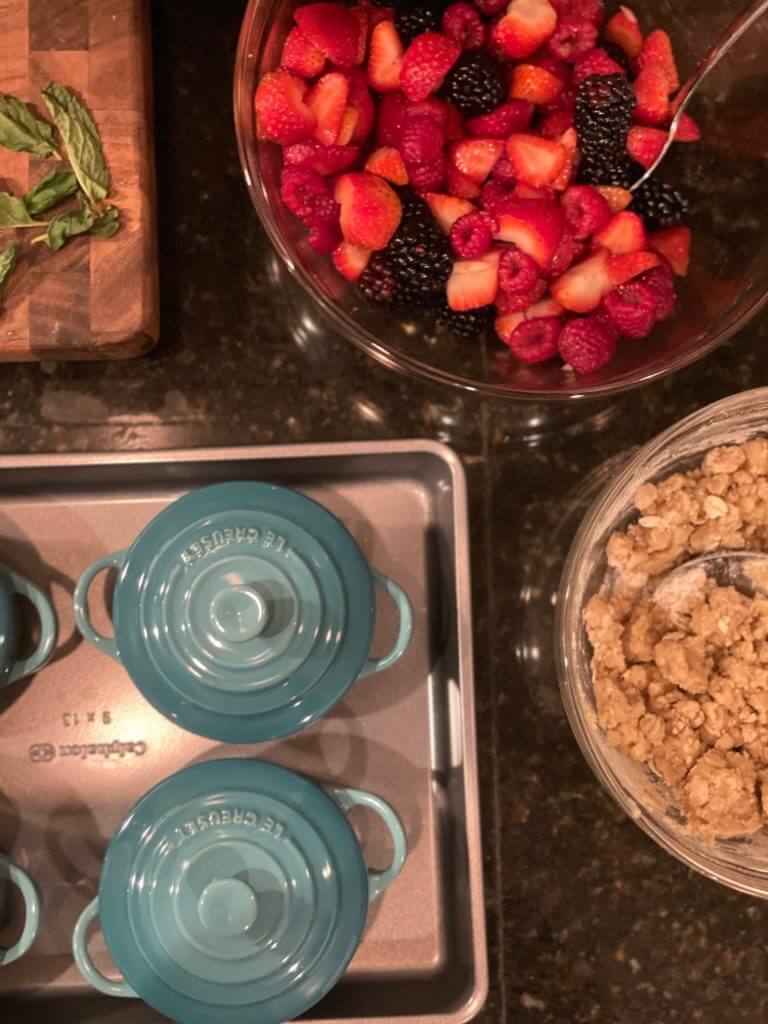 Happy Friday!  We had a very exciting, unexpected arrival this week so our weekend will be spent soaking every minute up together. I have some pre-published blog posts going out over the next few weeks but will share more in due time. Enjoy your weekend!
+ I can't even tell you how delicious this mixed berry crumble with ice cream and fresh mint was for dessert last weekend! And in these tiny Le Creuset Mini Cocottes? The cutest.
+ Need help falling asleep quicker? Read this.
+ I just snagged another pair of these comfy house slippers!
+ What a cute reusable bag for groceries!
+ Want to make homemade biscuits? Read this first.
+ I picked up this nightgown and this adorable set of PJs for my hospital/birth bag!
This Week on South End Style
Laundry Room Makeover: The Plan