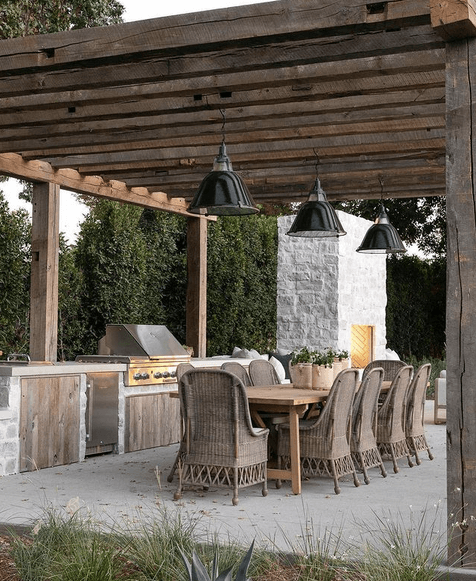 I am crushing hard on this outdoor space from Amber Interiors. In my eyes, she can do no wrong when it comes to home design! As the temps rise a bit here in Atlanta, I am itching to finalize our deck space. We have a huge deck that spans the width of the house but we only have a small outdoor sofa and two chairs. Hopefully this weekend I can pop into a few stores to see what's available. In other exciting news, my mother in law arrives today to spend the next 10 days with us! It's her first time to Atlanta, first time seeing our new home and first time meeting Duke. So many firsts! We are super excited to have her here and show her around our new neighborhood with the babe.
+ The best colors to paint your home office, according to psychologists!
+ These white sneaks are on my spring wishlist.
+ How delicious does this salmon recipe look? Drooling!
+ I'm digging this dresser from the U.O. spring line.
+ You would never know these chocolate muffins are chalk full of spinach. So delish!
+ This chunky sweater is calling my name!
This Week on South End Style