When we moved in, one of the first things we did was change our first floor bathroom. It is the only bathroom on the first floor and it's actually a full bath, though we likely will use more as a powder room. It is also one of the most frequently used bathrooms since it's adjacent to the living room so we wanted it to be functional and a bit dramatic.
So…we decided to give the bathroom a little facelift! Since replacing the vanity and shower tile weren't in the budget, we opted to use paint and accessories to make space feel the way we wanted. The previous owners had the room painted white with a big gold mirror and numerous gold frames. It looked boring and a bit "old lady" to me and so we figured why not get bold and moody – it's just a powder room, after all!
We decided to go big and have the entire room (including the door, molding and ceiling) painted Benjamin Moore Anchor Gray. We also stained the hardwoods darker (along with the rest of the home) which automatically made the space feel a bit more sophisticated. We kept the accessories dark to go with the moody theme. The end result is super dramatic and we are loving the change. Almost everyone who's gone inside comments on how great the room is which makes me feel even better. Let me know what you think after seeing the transformation below.
Here is the before: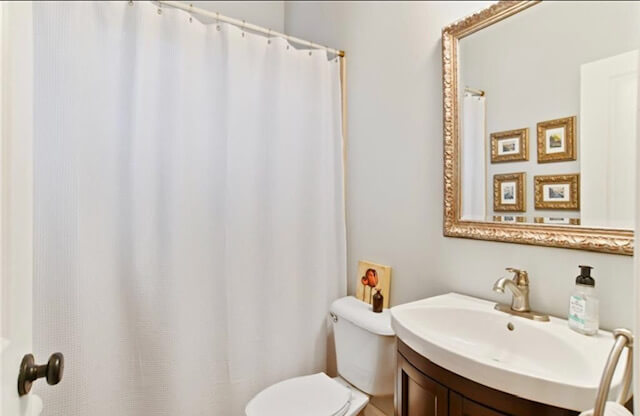 Here was my the design plan: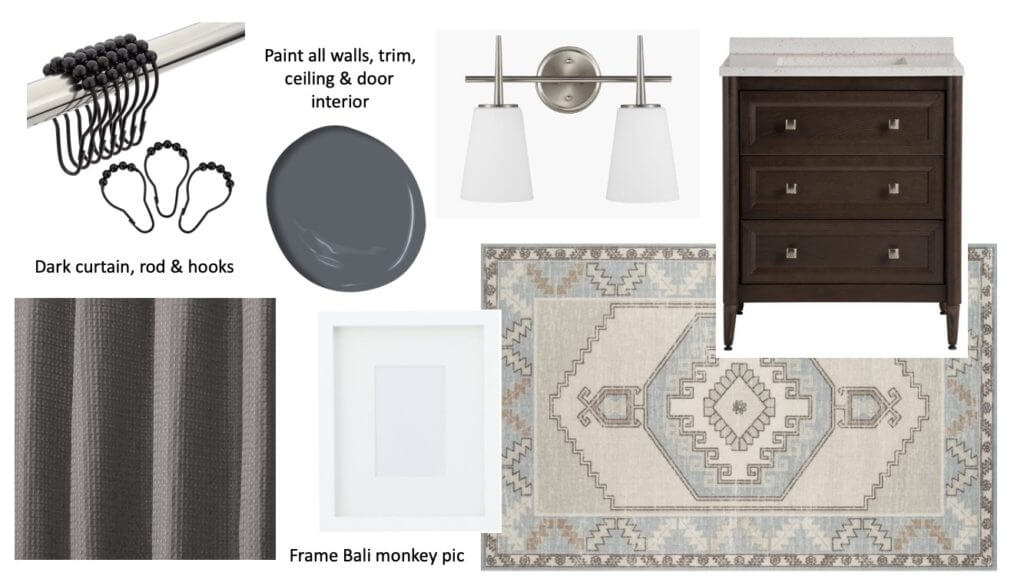 Here is the space now: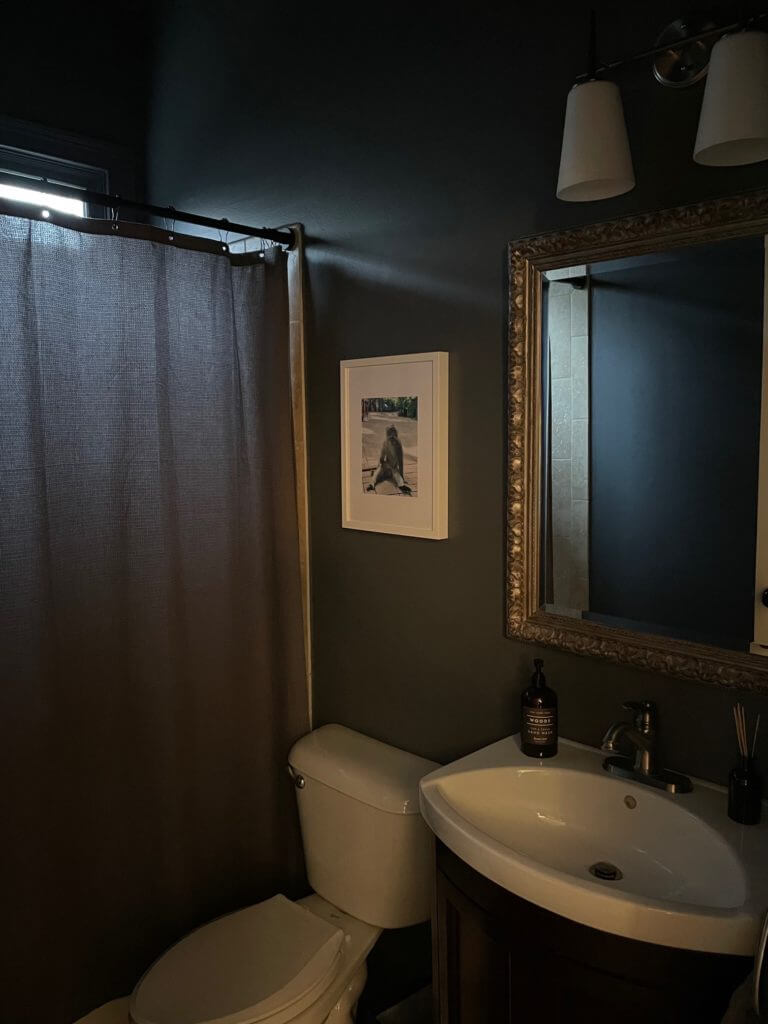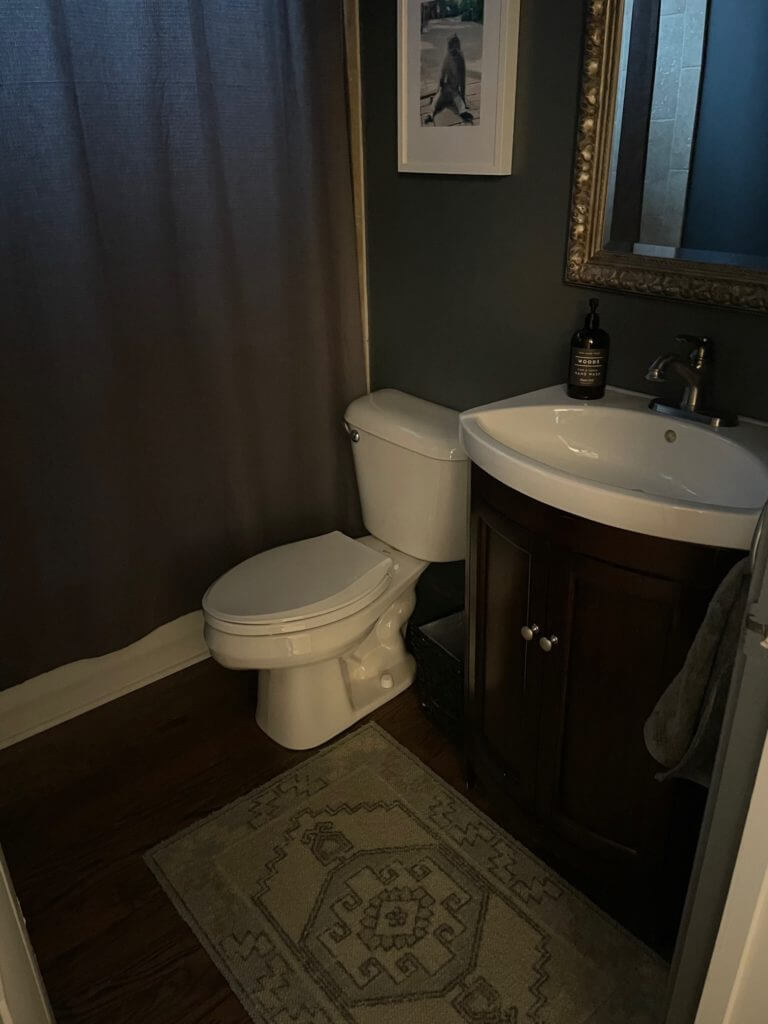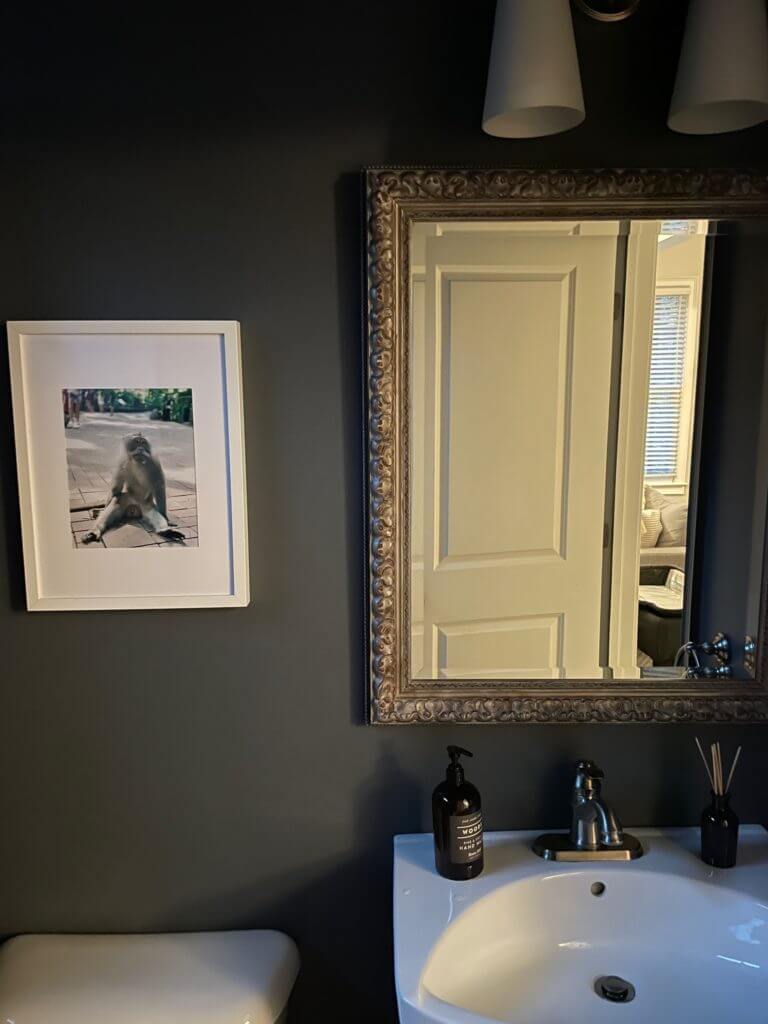 (please excuse the poor photos – taking pictures of a dark space is hard!)
Sources: Paint / Photo (custom) + Frame / Vanity Light / Rug / Shower Curtain / Curtain Rod / Shower Rings