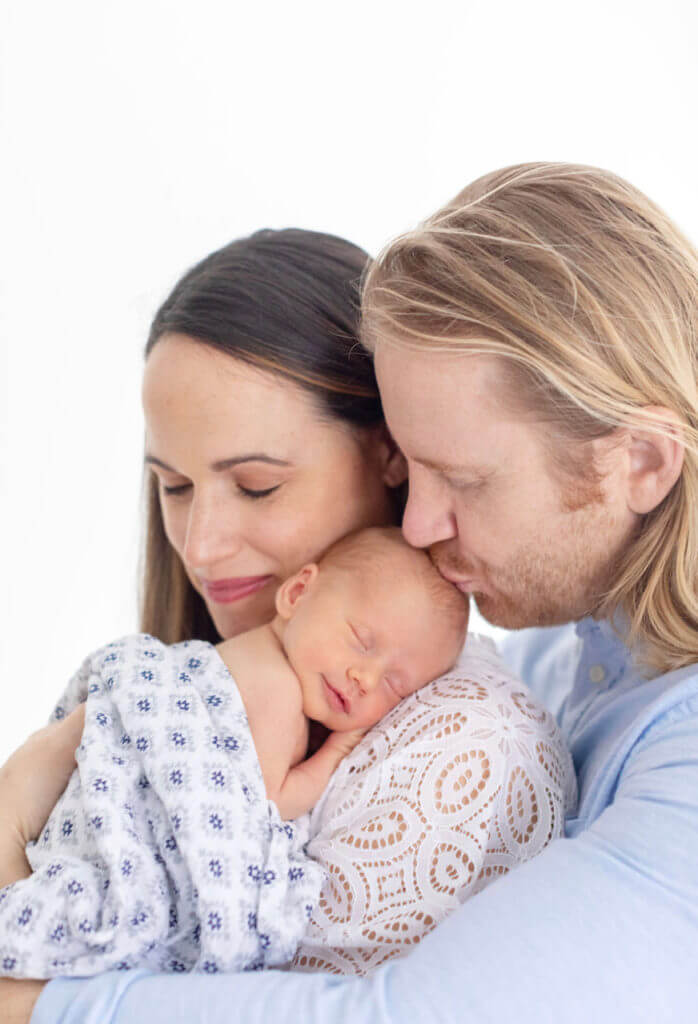 We just got our newborn and family photos back from Heidi and I am in awe of these pics! My parents and mother in law were able to all come over for the pictures which makes these extra special. It's safe to say I'll be spending many hours this weekend looking through the digital album and trying to figureout which I want developed. I'm thinking of doing a bit gallery wall in our long upstairs hallway with various family and travel pictures. I love these Studio McGee frames and these natural ones as options. I will be sure to share this mini-home project so stay tuned for more details.
+ This shrimp recipe would be great over angel hair or alongside some rice and salad.
+ These pants make me want to hit the beach asap!
+ 8 tips to get moving again post-partum.
+ I am loving the light, airy vibe of Miranda Kerr's home.
+ This cute pair of gloves is on sale & perfect for those stuck in winter.
This Week on South End Style