Happy Thursday!
You can read about the beach condo renovation part 1 here. The kitchen renovation is almost complete! A few areas to patch, walls to paint & lights to be installed…but we're in the homestretch. Phase 2 for the renovation is the bathrooms. The condo has 2 full baths (1 master/1 guest) and 1 half bath. Since the half bath is adjacent to the kitchen, we went ahead and did the floors, paint & cabinets with the kitchen because it just made sense. I want all 3 bathrooms to be cohesive, but not identical. Here are a few pictures I'm pulling inspiration from:
Love this huge mirror & sconces…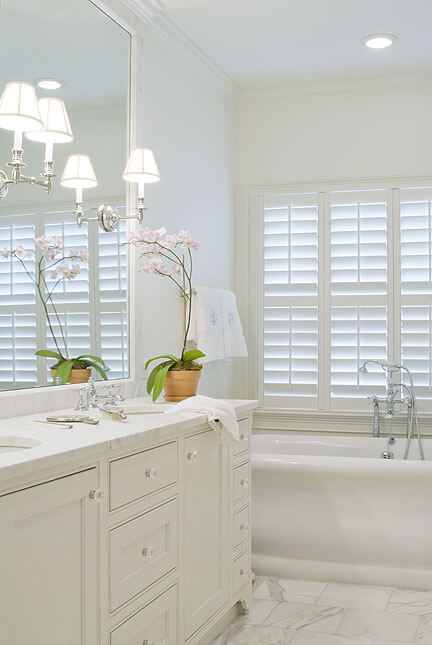 Loving this subway tile used all around &  the stacked towel racks (with all-white fringe (!) towels, of course)…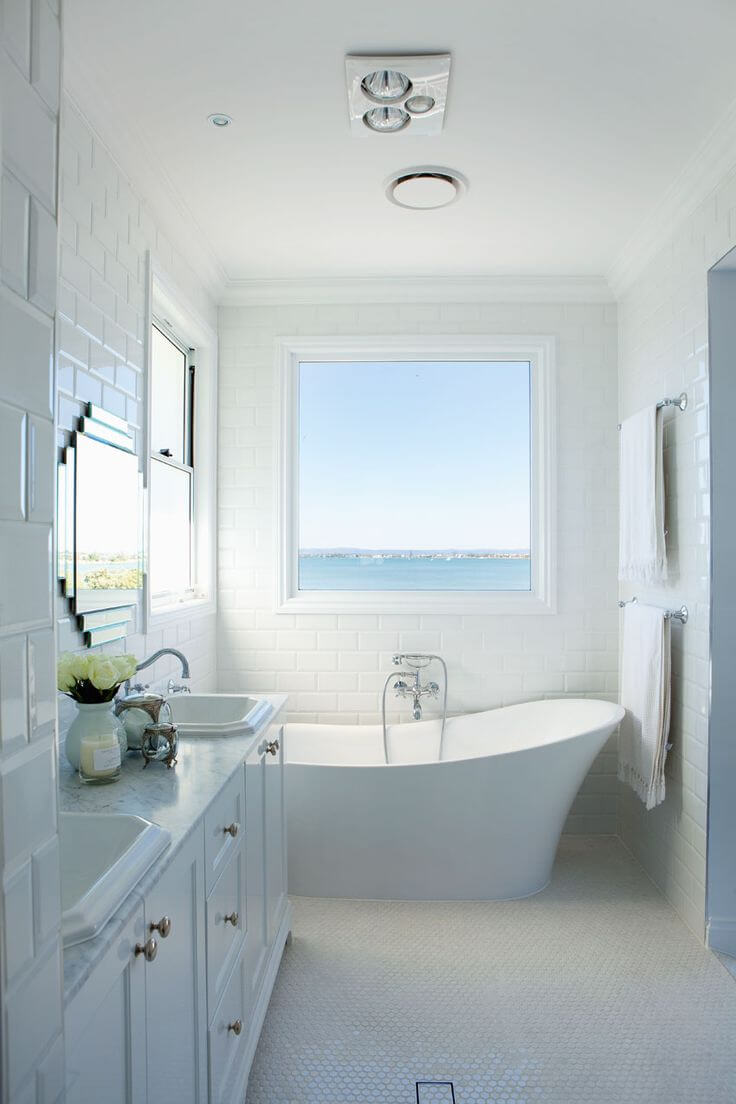 This tile!! I DIE! Oh my goodness it is FABULOUS!!! I don't think it will work in our space, but I'd love to use this in a future project…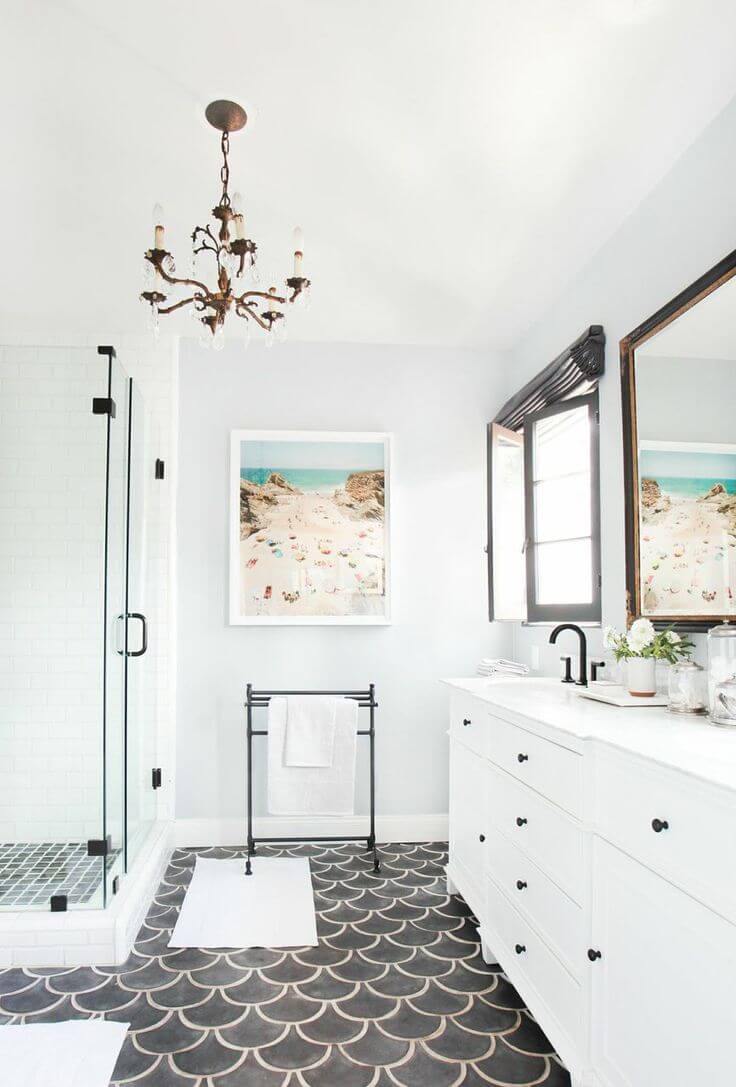 This bathroom is the perfect rustic beach combo- the floors, that gray soaker tub & the vanities- love!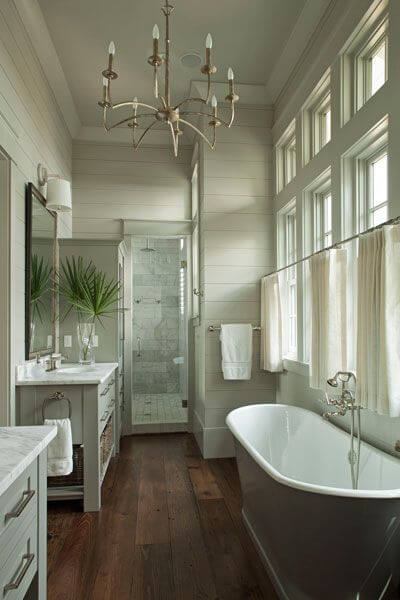 I would really like the vanities in the master & guest bath to look similar to this, but a lighter gray…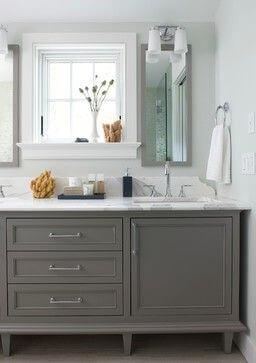 Classic & minimalist with a hint of beach flare…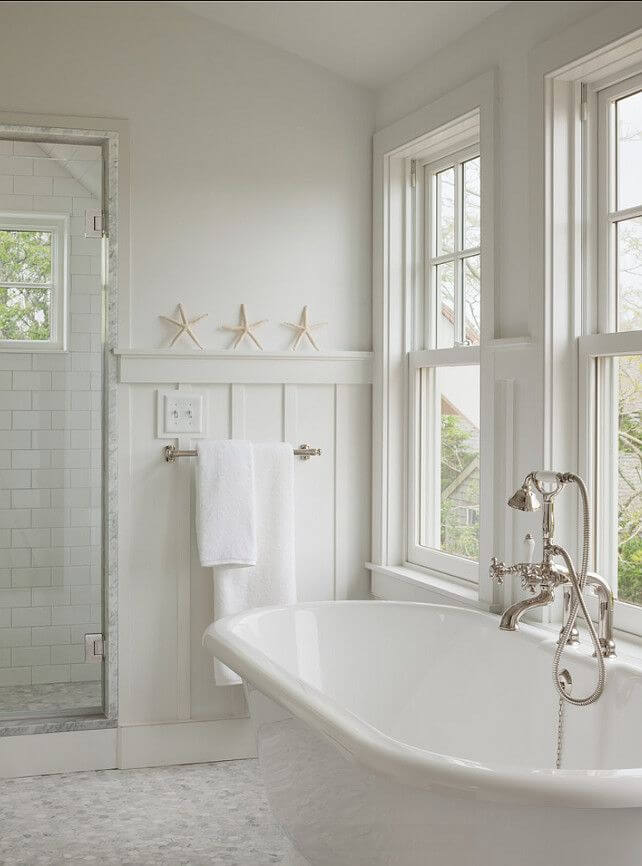 Definitely liking this tile & this shower. All glass is key when you're working with a tight space…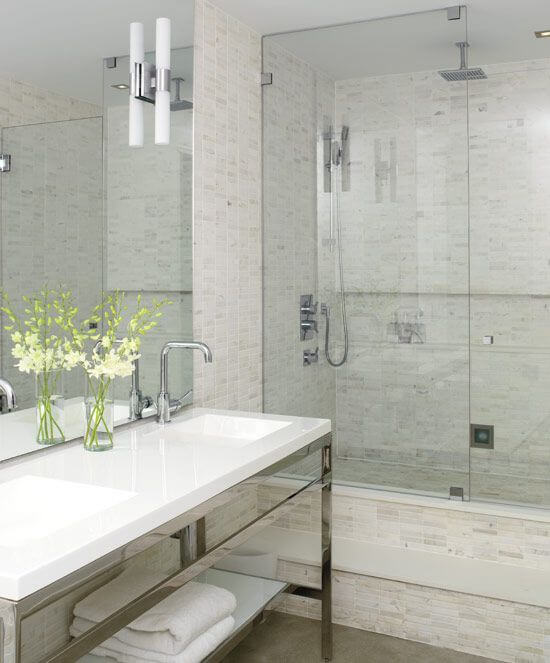 Shop here to source these looks: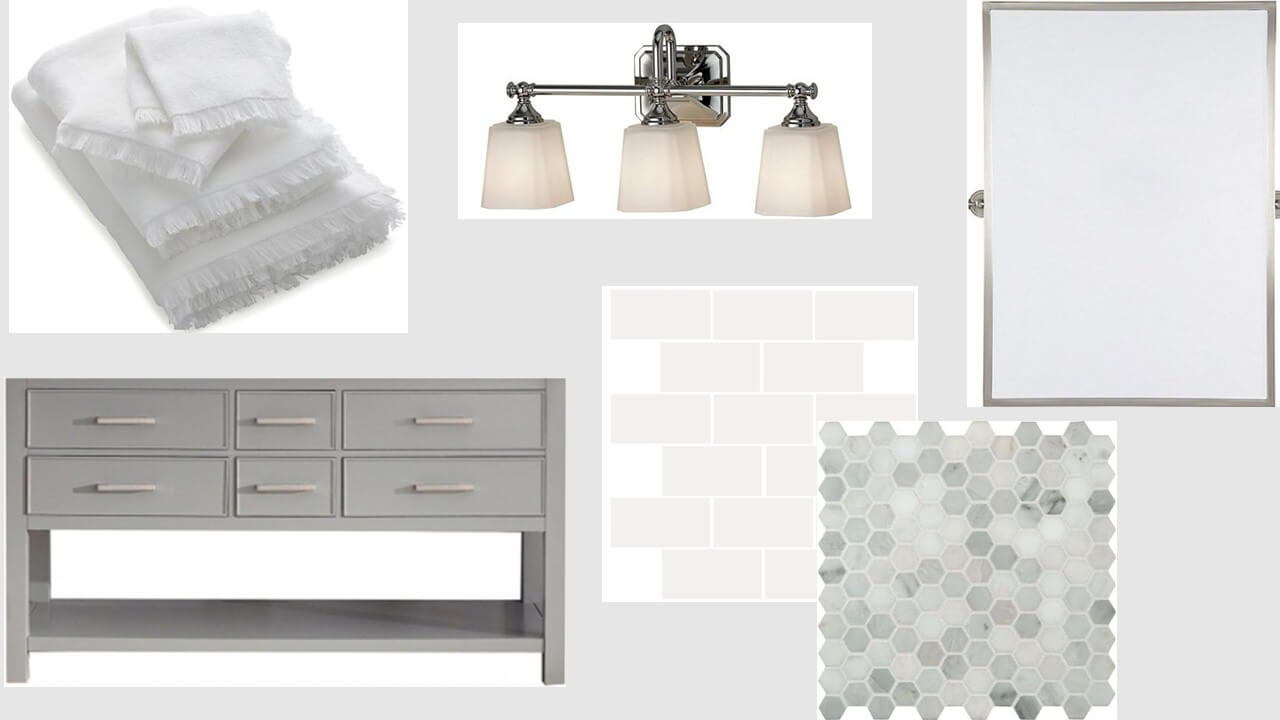 {white fringe towels//pivot mirror//3-light set//Grecian hexagon tile//white subway tile//gray vanity}