When I came across this page from Atlanta Home Magazine, I knew I had to share. The exterior is so different than many Georgia homes, and I love all of the thought put into every detail.  Starting with the custom front pathway…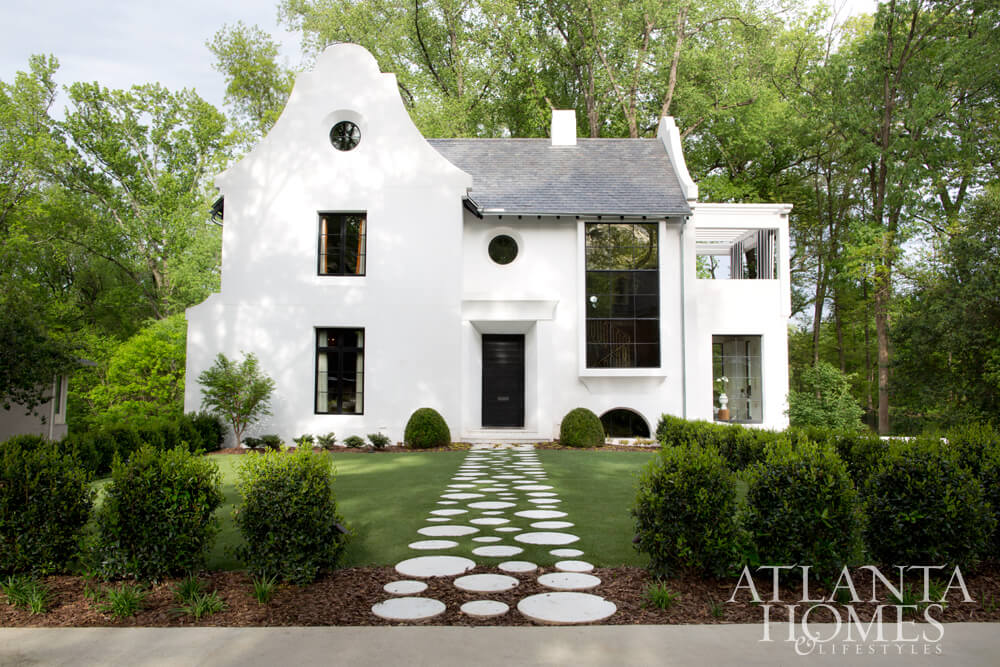 The home is 4,000+ square feet and the couple designed the entire thing from ground up {insert jealousy- what a dream!}. I am IN LOVE with the floor-to-ceiling metal windows that connect the indoor living space with the outdoor covered patio (behind that is a nature preserve…talk about privacy!)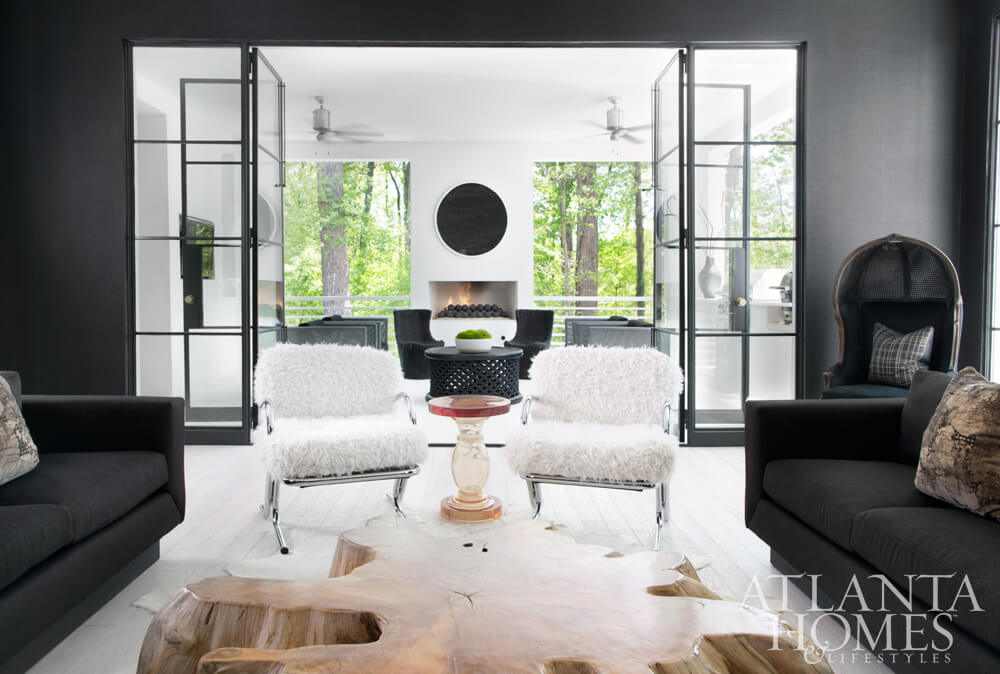 Side note: Love all of the gray + white + natural wood here. It's a very minimalist approach to decorating, but the various fabrics & textures keep it feeling warm and inviting. Design slam dunk. This style continues on into the kitchen, where they added pops of lucite & gold to provide an even more modern feel.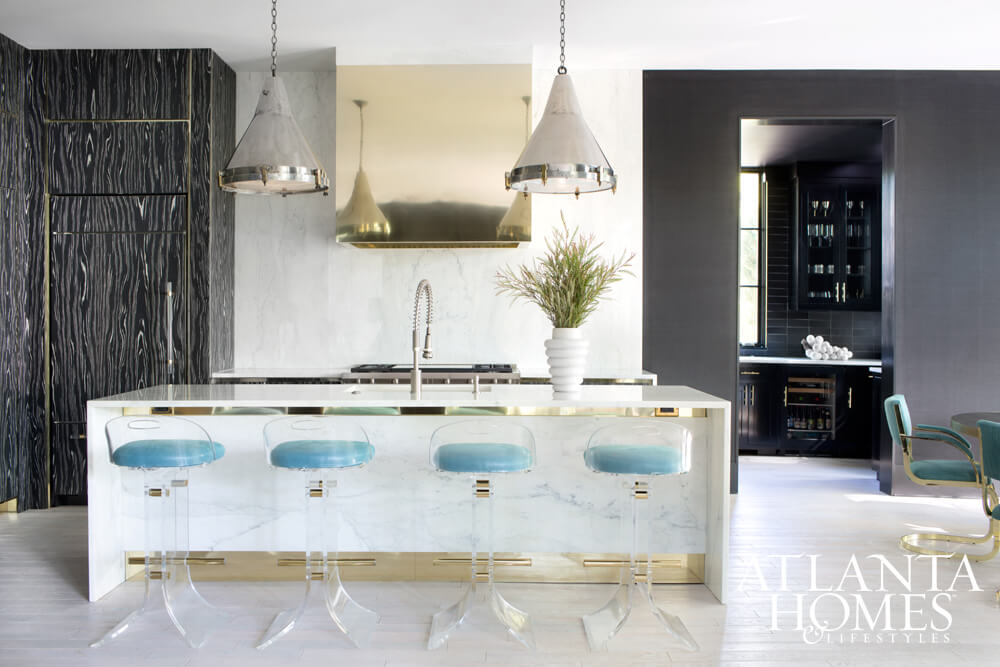 Loving the lucite stools (see my stool roundup here). Also, note how the pendants & hardware is chrome, while the hood is gold. Mixed metals are the way to go, people! Their sons room is adorable, with bunk beds & an awesome landing spot to play. This little boy has one fun room!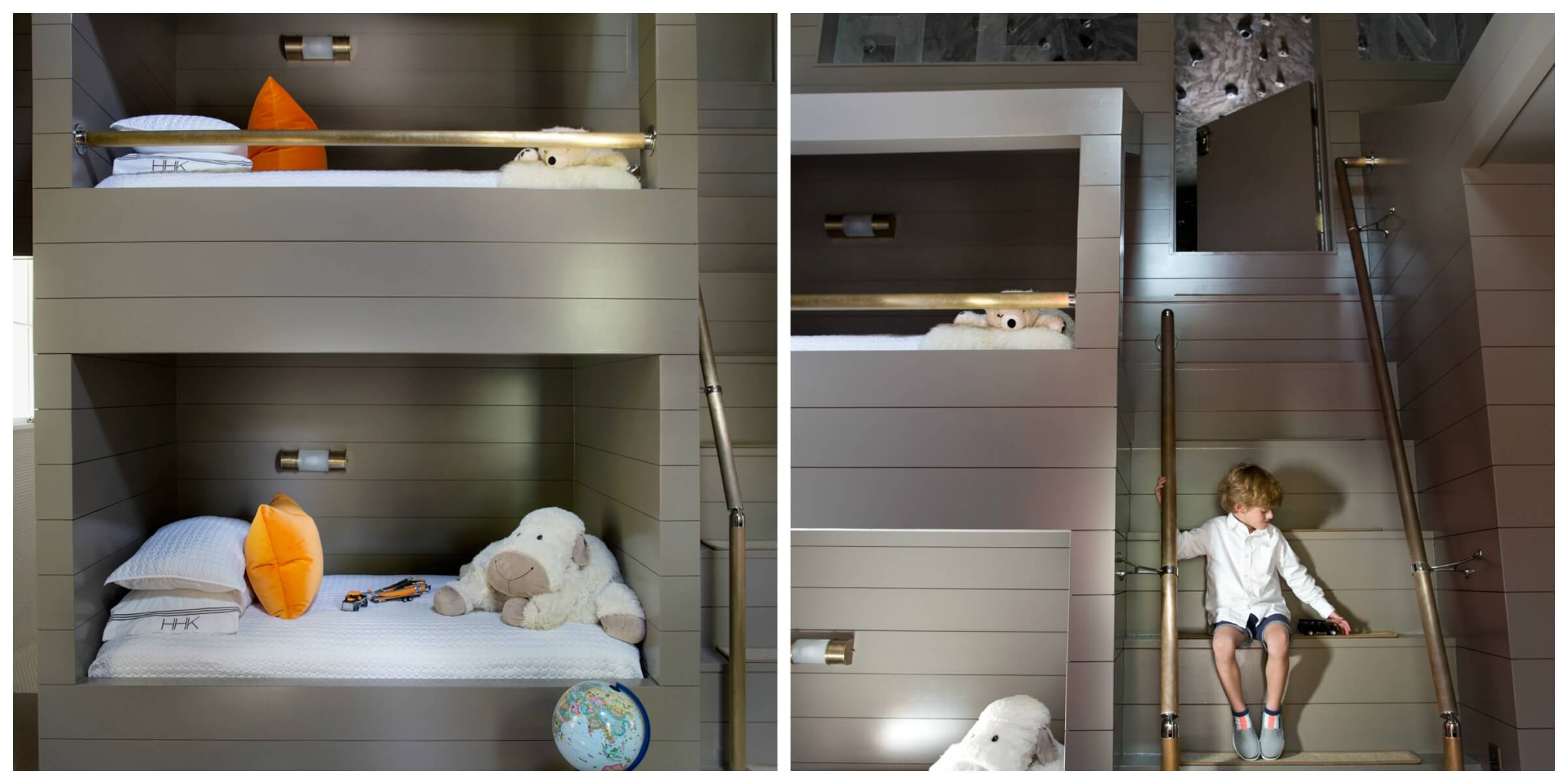 Their bedroom is sultry and bold and I love it! The black & gold with the dramatic lighting is just so sexy and I am l-o-v-i-n-g this look. Y'all know I'm usually an all-white bedroom girl, but this look has me swooning.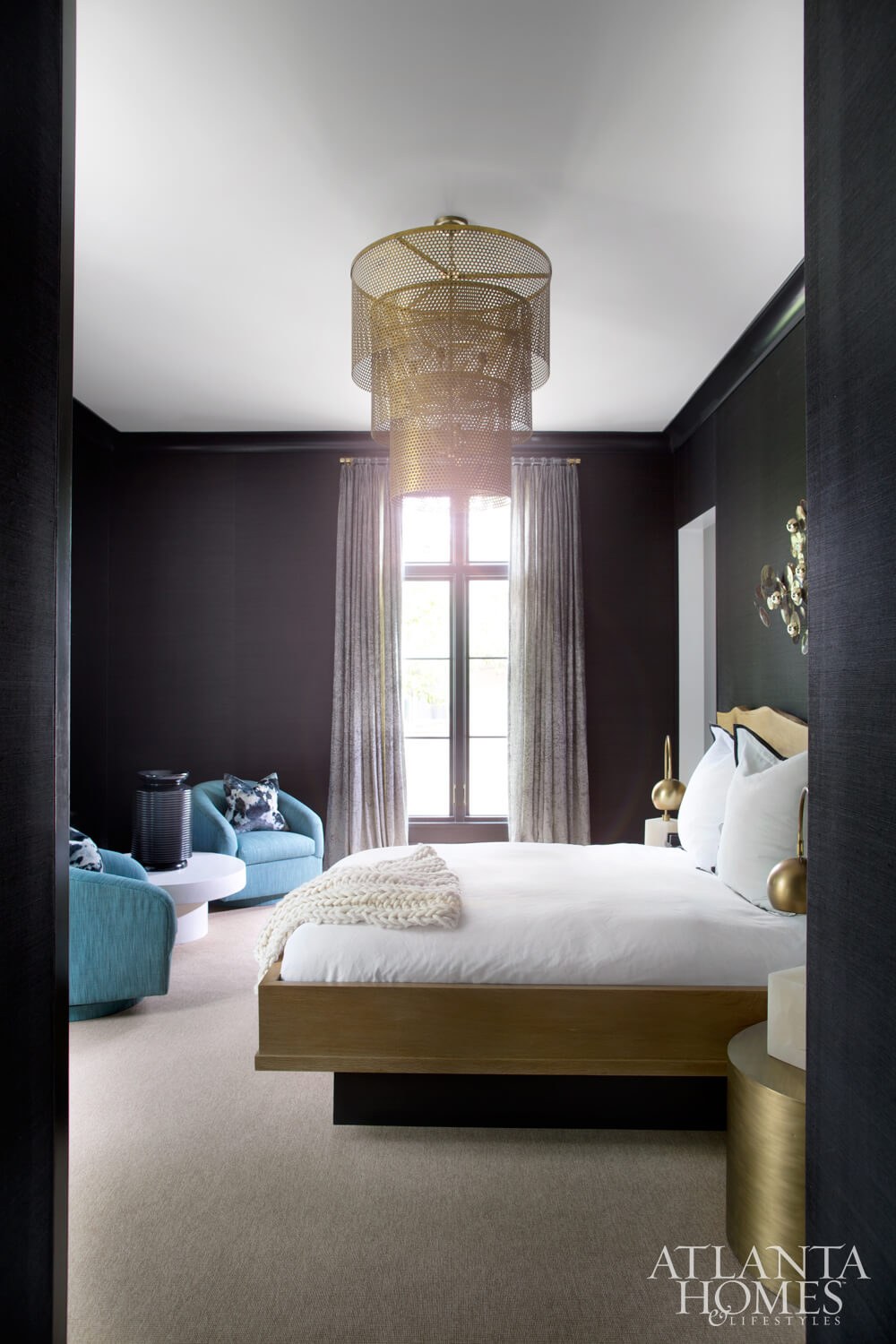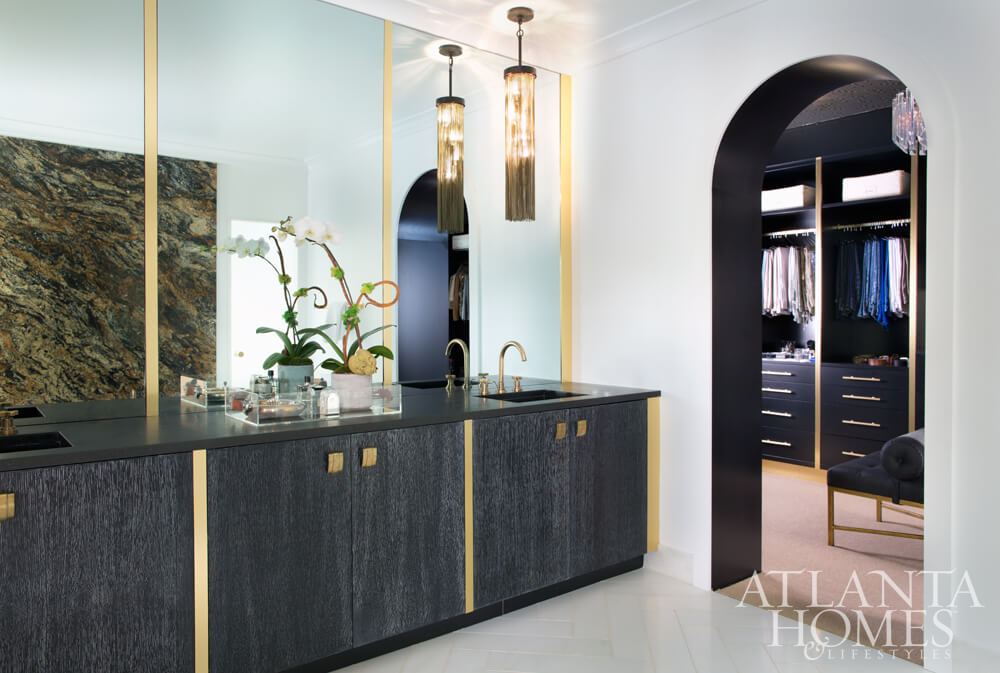 I can't even talk about her closet because it's literally twice the size of my apartment. Can I please come play here?!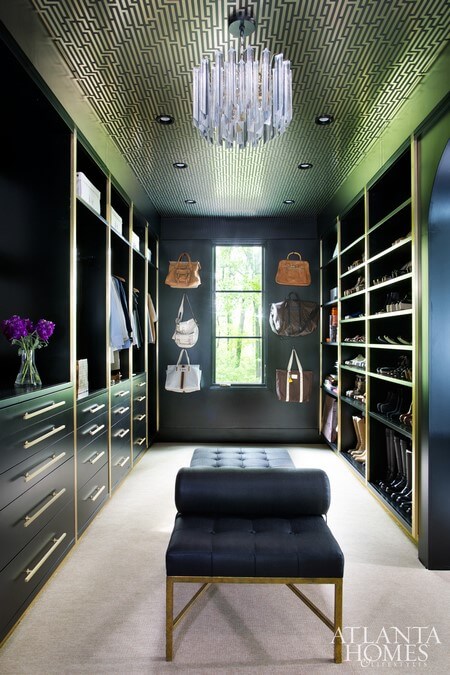 A bright, sunny guest bedroom rounds it out…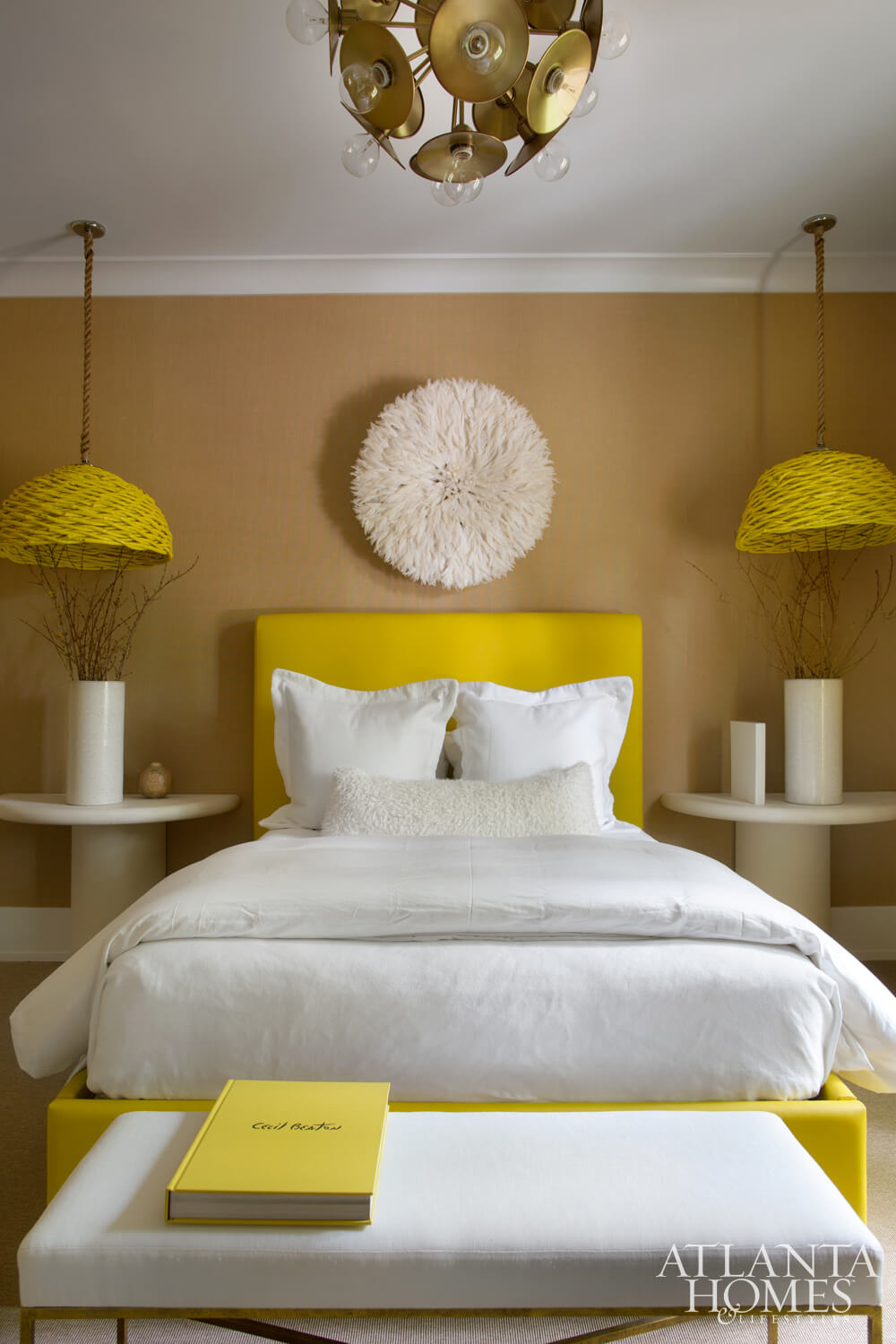 All in all, this house is amazing. Everything feels like a piece of art! The lighting, the furniture, the hardware…it's all so thought out and well executed.
What are your thoughts- do you love this look?! Which room is your favorite?!