Happy Wanderlust Wednesday everyone!
I can't believe we're already into holiday travel season…if you haven't made your plans, now is the time!
We've got a "bucket list" trip planned for the week after Thanksgiving. I've always wanted to do a California coastal road trip, from LAX to SF (or vice versa!) and explore all that the gorgeous Cali coast has to offer. So here's the plan: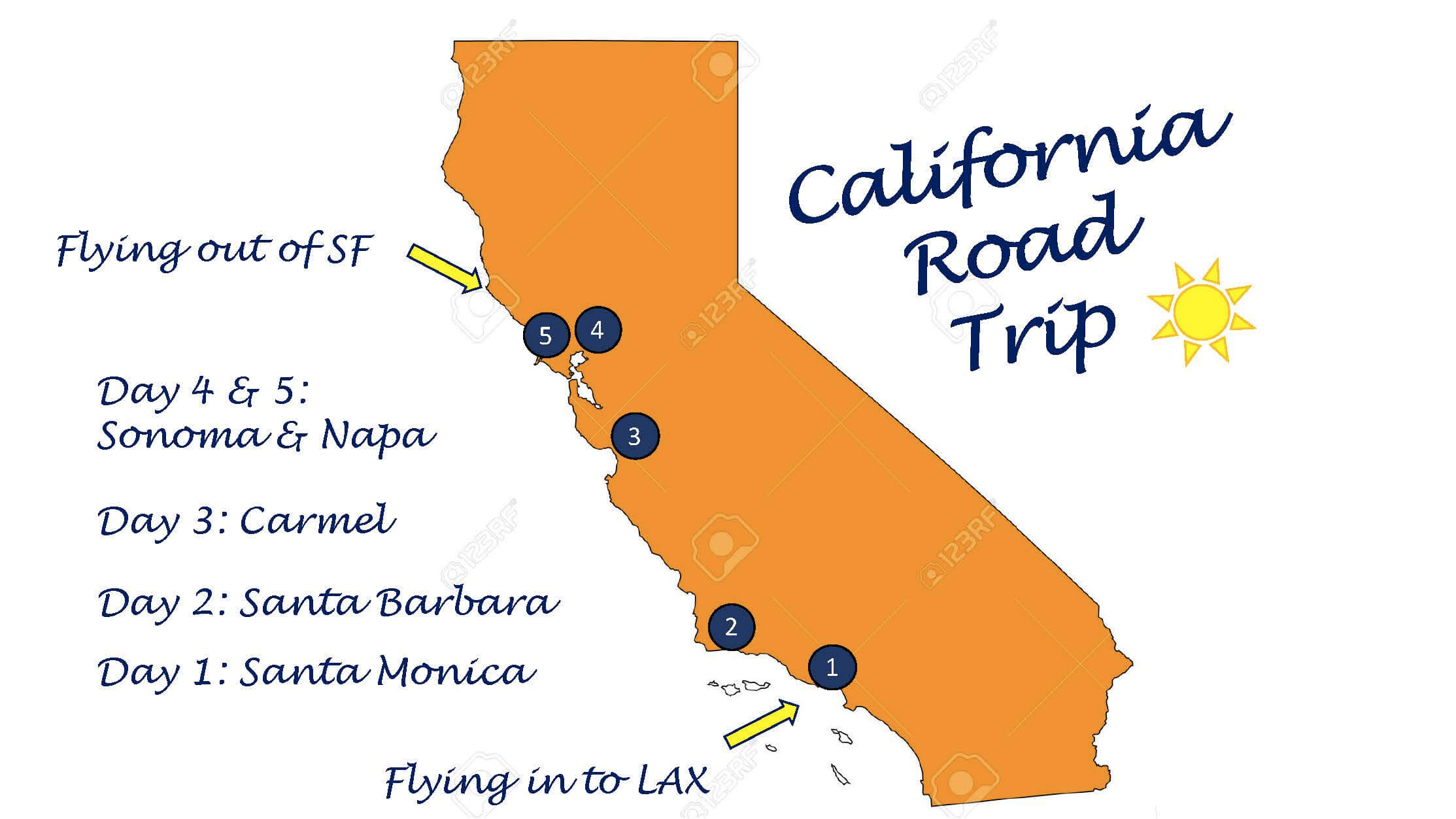 Road Trip Itinerary

:
Day 1: Flying into LAX, spending the night in Santa Monica
Day 2: Driving to Santa Barbara, spending the night
Day 3: Driving to Carmel-by-the-sea, spending the night
Day 4: Driving to Sonoma, spending the night
Day 5: Sonoma for the night again
Day 6: Head into SF for the day, red eye flight out of SFO
SO….While we've got our flights, car & hotels booked (some AMAZING ones that I'll be sharing for sure!), I need your help. Any suggestions for places to stop along the way, local restaurants/bars/wineries we must try, sites we must see? I know there is
so much

to do on this trip, so we will be taking our time and exploring as much as possible!
Please send all ideas, suggestions & recommendations my way. Thank you!