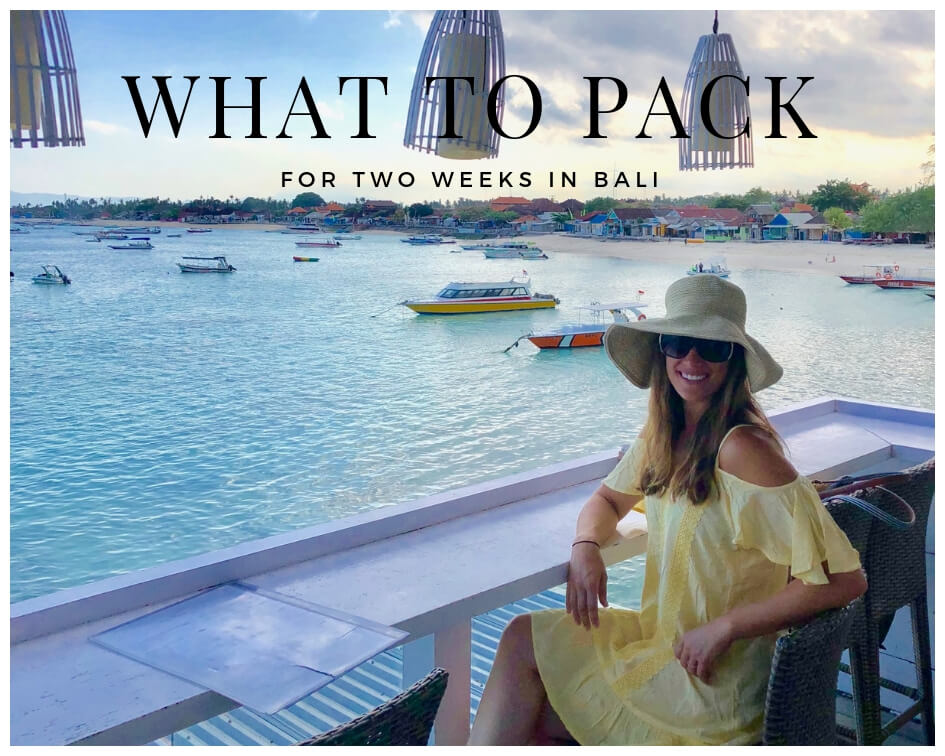 I like to consider myself a packing expert on most fronts. I have pretty much mastered packing any and everything into my 21″ Samsonite spinner and my Longchamp personal bag for a long weekend. However, packing for a two week trip in an new-to-me, tropical meets mountain location is quite a challenge.
When packing for Bali, I wanted to take nothing but a personal bag on the flight because (a) it's easier to get around and (b) we had a long layover and I didn't want to lug a huge suitcase around. The only caveat was that I needed a change of clothes for our long layover in the Hong Kong airport because we had access to showers in the AmEx Centurion Lounge.
Additionally, I needed to pack a beach bag (for beach days), a backpack (for exploring Hong Kong) and a variety of key items from a hiking outfit (for our Mt. Batur excursion) to beach gear (suits and cover ups) to cute day-trip outfits for exploring various towns and shopping. On top of it all, I had a ton of medicine, toiletries and food items just in case…hey, when in a third world country you can never be prepared enough!
Traveler Tip: laundry service is so incredibly inexpensive at hotels in Bali so it would have been easy to get basics washed if need be.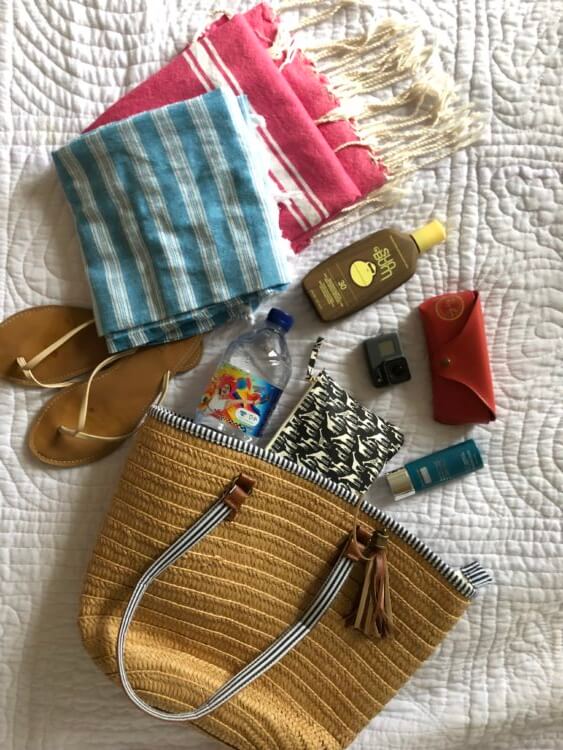 Pretty much could have just packed these few items and survived!
What I Wore the Most
Bathing suits / cover ups: seriously, we lived in them day in and day out
One piece + shorts: all around, from scooter ride to Nusa Penida tour to day trips to the beach to snorkeling, this was the go-to outfit of mine!
Wipes: Lysol, makeup, toilet (don't ask, just trust)
Scarves: I used two for pillows on the plane, as hair accessories, to cover my face while hiking, and as a sarong
Flip flops / sandals: legit wore nonstop
White J. Crew button up: the most versatile clothing piece I packed – I wore this as a beach cover-up, tied up with jean shorts, over a one-piece and as sun protection
Turkish towels: The. Best. These are small and easy to pack, yet can be used in so many ways: as a blanket, a towel, a table cloth, etc.
What I Wish I Had More Of
Casual Maxis: I only brought two but wish I had more lightweight ones to throw on for dinner at night
Cover-Ups: I wore the same 2 nonstop, but it would have been nice to have 1-2 more
Hats: I had one big floppy one but would have loved to have a ball cap and fedora
Soft back book: silly me – I only brought books kindle which makes it near impossible to read on the beach
Traveler Tip: Pack an additional carry-on bag that can be flattened in your checked bag. We brought it empty and it was full with shopping items and gifts by the time we left.
What I Did Not Need
Makeup: literally did not even open my makeup bag
Fancy Dresses: Bali is casual, y'all
Heels / Wedges: what was I thinking?!
Jeans: these are wayyyy too hot – didn't wear once