I love a good road trip. Windows down, music up, beautiful scenery, yummy snacks…what's not to love? Road trips certainly aren't for everyone but if you have the time and do them right, they can be one of the best (and most affordable) ways to experience new destinations. One thing I have come to love after years of travel is spending a few days in a big city and then renting a car for a few days to experience the surroundings. Often times the best restaurants, the most beautiful scenery and the most magical places can be found along the way. Road trips are a great way to explore new areas and be in control of what's next.
Road Trip Tips:
+ Upgrade to a nicer car. If you're going to be in the car for hours on end then you want to be comfortable. It is worth it to spend a bit more and get the car you want, for that specific location. For example: rent a convertible in California, a Jeep in the mountains or an Audi in Germany. Treat yourself on this one.
+ Know your insurance. One thing you want to make sure is that you are properly covered in case something happens. While we always want to hope for the best, it's important to plan for the worst. I always put car rentals on my Chase Reserve because I know that it comes with primary car insurance. If I weren't aware of that perk, I could end up paying huge insurance fees every rental. On the flip side, certain places (like Ireland and New Zealand) require an additional insurance or the deductible is astronomical. Do your research here and remember that knowledge is power.
+ Come prepared electronically. Typically, we travel with a couple of car adapters, two USB cords (for charging), an AV cord (for music) and make sure that our data plan is on so that we can access Google Maps. If you're in a foreign country or will be very off the grid, it's probably a good idea to have a paper map as a backup.
+ Safety first. This should go without saying, but always wear your seat belt. Driving laws and styles can vary greatly among different companies so you always want to practice defensive driving. We also like to keep our AAA card and our USAA card on hand in case we need roadside assistance or we are ever in an accident and need to call for coverage and help right away.
+ Pack snacks. Better yet, pack a soft shell fold-able cooler in your suitcase that you can use on your road trip. When you're driving in more remote places, it's hard to know when the next gas station or fast food stop will be so we like to stock up at the grocery store before heading off on our adventure. I always make sure to grab bottled water, nuts or chips, apples, protein bars and then something fun (my road trip snack choice: sour patch kids!).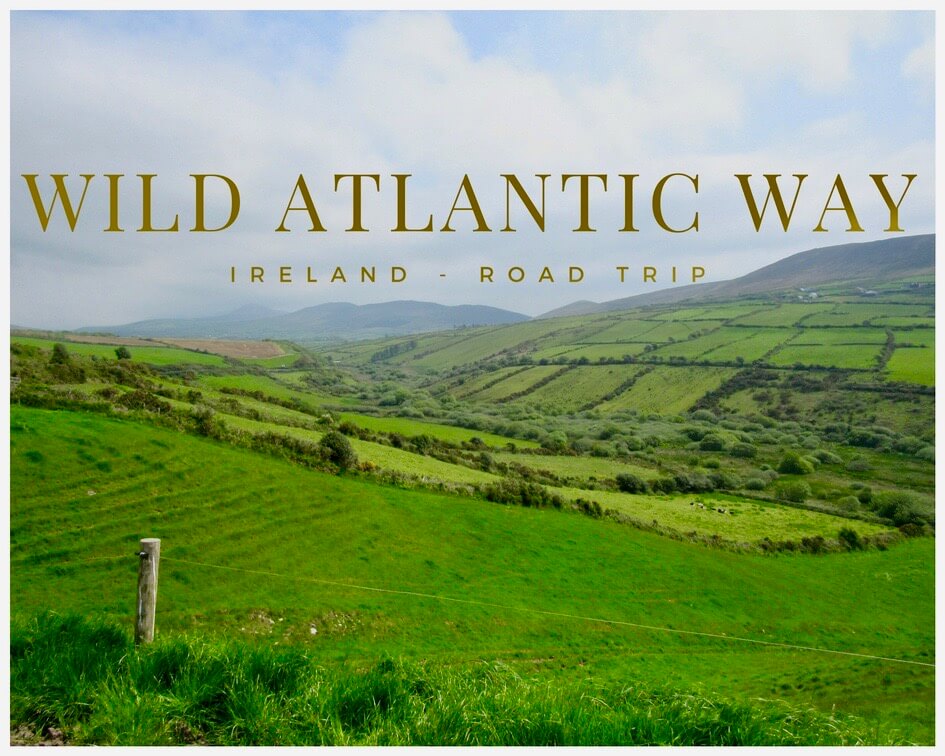 Our Wild Atlantic Way road trip was probably the most scenically beautiful road trip that we've ever been on. The minute we decided to go to Ireland, everyone told us that renting a car was a necessity. While Dublin can be a good home base for day trips, a lot of what we wanted to see was along the Western coast. Our drive was basically Dublin to Galway to Dingle to Killarney to Dublin. This drive is really diverse geographically and we saw a lot of coastline as well as countryside. We even got to take a car ferry across the bay which was a fun experience. Another part of Ireland that we didn't get to explore but I would love to is North of Galway up to Northern Ireland – I hear that drive is stunning and a bit more untouched. The only downside to renting a car in Ireland in the cost, so be prepared to pay. This was the most expensive rental we have ever had but I am glad we upgraded as comfort is key on this trip.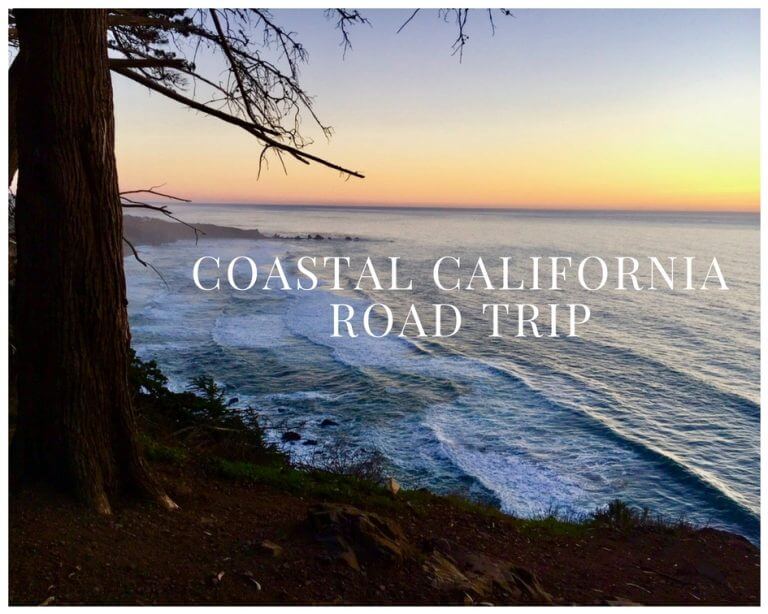 The California Coast is an absolute *must do* road trip for anyone. It is my favorite drive in all of the United States and top 3 in the world. We chose to drive South to North, starting in Los Angeles and ending in San Francisco. I really liked this route because I think the coastline becomes more beautiful as you go North so it just gets more and more exciting. I wish we had spent more time along the Big Sur / Carmel / Pfeiffer State Park area as this was the highlight for me. Hopefully we can do this drive again and stay at Treebones Resort or another glamping site in the area. In fact, I think this is one of the most beautiful areas in all of the US – the huge cliffs meeting the ocean are spectacular. One of the best sunsets I've ever seen was along this drive and I will never forget it.
Traveler Tip: Make sure to allot enough time and factor in traffic. I miscalculated here big time and we lost daylight as we were pulling into Big Sur – it was pretty disappointing!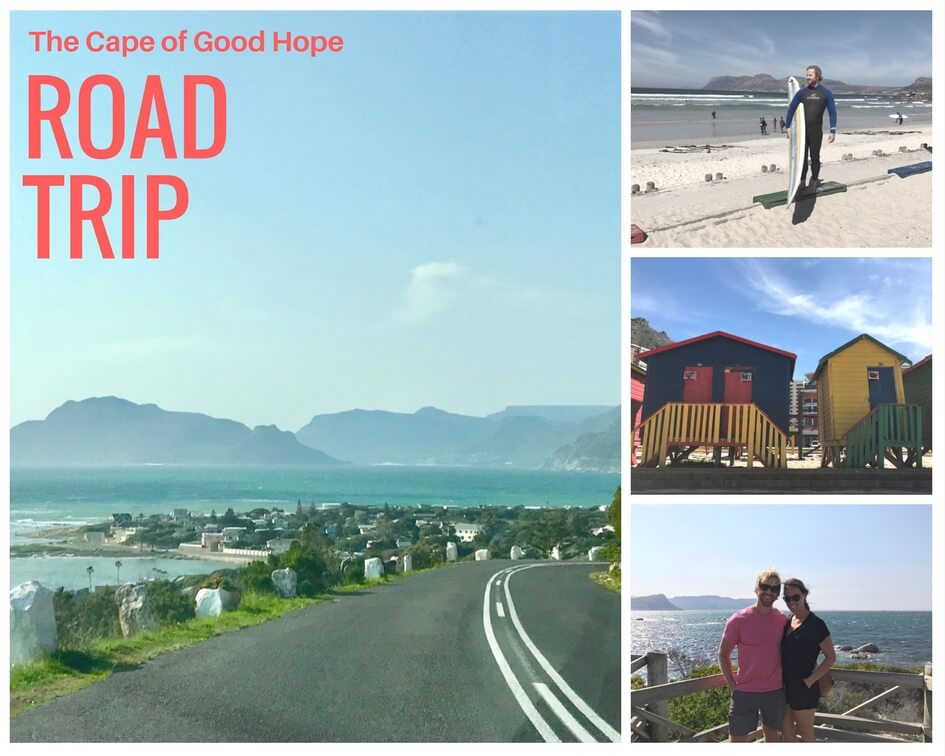 Driving the Cape of Good Hope road trip was absolutely a dream come true. This is trip that many people have drivers for (as they're inexpensive in South Africa) but we were so pleased that we decided to drive this on our own. We had the flexibility to explore any small town we wanted, to stop in any store and to take our time wherever we felt like it. This is a full day road trip and I recommend leaving early in the morning to maximize your time. This trip is a great loop that takes you from Cape Town, through the countryside of the Cape down to the beach towns along the Indian Ocean (re: great white shark central), down to the Cape of Good Hope (the Southernmost point of Africa) and the back along the Western coast of the Atlantic Ocean. The scenery is just spectacular and every hour or so, the topography and views change. We were able to see the adorable penguins of Boulder Beach and Terry was able to surf in Muizenberg (the "home of surfing) – both of which were bucket list items for us.
Our first road trip together was Puerto Rico (actually this was one of our first vacations together) and it was the perfect way to start out. We lucked out here in that we got upgraded to a hard top Jeep Wrangler for the drive, which turned out to be an absolute dream. After this experience, we decided that any time we are on an island and renting a car, it will be a jeep or some sort of open top car. Given that the weather was warm & sunny, we had a ball driving along the coast with the top down. Plus, it was the easiest access for Terry to grab his surf board. The whole island of Puerto Rico is pretty small and some of the best beaches are away from San Juan (where most people fly in) so I would definitely recommend renting a car if you come here. In fact, you can spend just 4-5 days and drive around the whole island to hit many hot spots, including Aguadilla, Rincon, Ponce, Fajardo and San Juan). This is an easy drive and a fun trip!
Where is your favorite road trip?