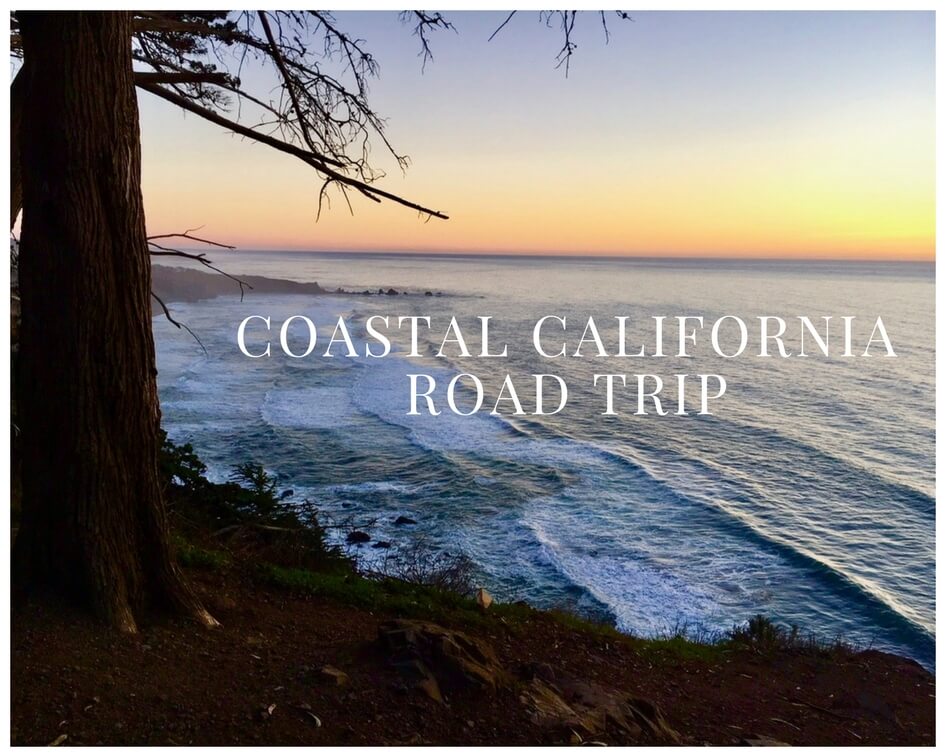 If you've been following along for a while, you'll remember the California road trip we took last year from LA to SF, stopping along the way. We spent a few days around LA, got engaged in Santa Barbara, drove up the coast to Sonoma where we spent a lovely weekend sat the Cottage Inn & Spa. I realize that one part I forgot to share was probably the most scenic, beautiful part of all – the drive from Santa Barbara through Big Sur to Carmel to San Francisco.
Perhaps it was the blissful high from being engaged less than 24 hours, or the warm feel of the California sun on my face, but this drive was spectacular. We drove almost the entire way up the PCH (lucky for us, this was before the PCH closure near Big Sur) and though it took a bit longer, the scenery was absolutely breathtaking. I wanted to pull over every 10 minutes to take a picture – it was that unreal. To me, the coastal views of the Mid to Northern California area rival that of the Amalfi Coast and West Cape Town. They're that good, y'all.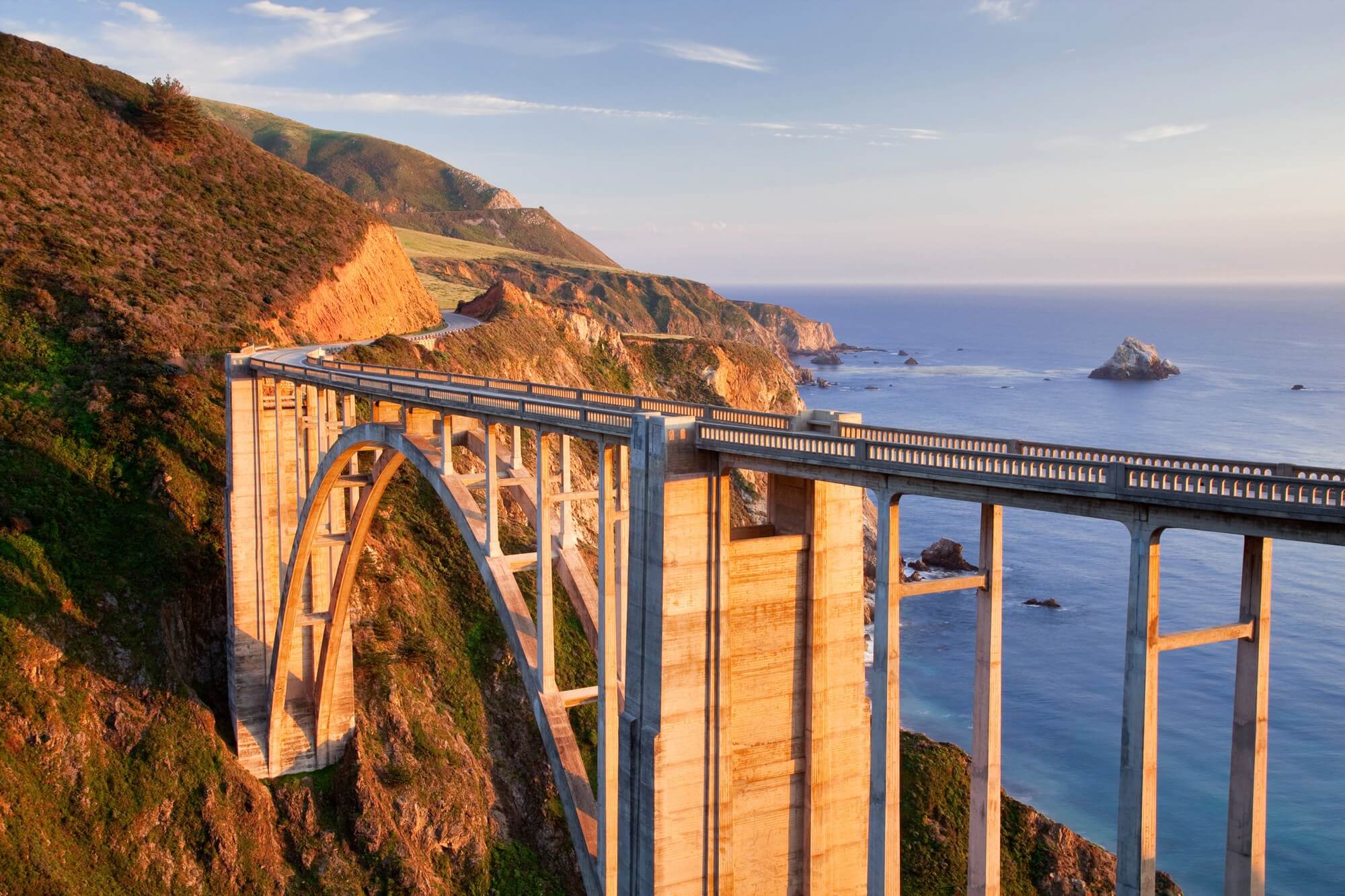 My only regret is – and I cringe to say this- that I didn't time this trip properly. I truly think I was just ridiculously giddy because Terry had just proposed, but I had it in my head that the drive from Santa Barbara to Big Sur was two hours. Well, halfway through our 2pm leisurely ice cream stop at McConnell's in SB, the woman at the counter stopped me and said "umm 2 hours? Try 4 hours…without traffic". Womp, Womp. This will go down as one of my worst travel mistakes of all times (and I'm usually super thorough) because this meant that we would be passing through Big Sur right at sunset. Our goal was to drive the entire thing in the daylight and catch the sunset in Carmel on the water, sipping a celebratory glass of Veuve. Life – 1, Alexis – 0.

As expected, it took about 4 hours to get to Big Sur, where we pulled over and caught the most stunning sunset of all time. We also came thiclose to running out of gas, so if you're doing this drive be sure to fill up before you enter the Pfeiffer Big Sur State Park area.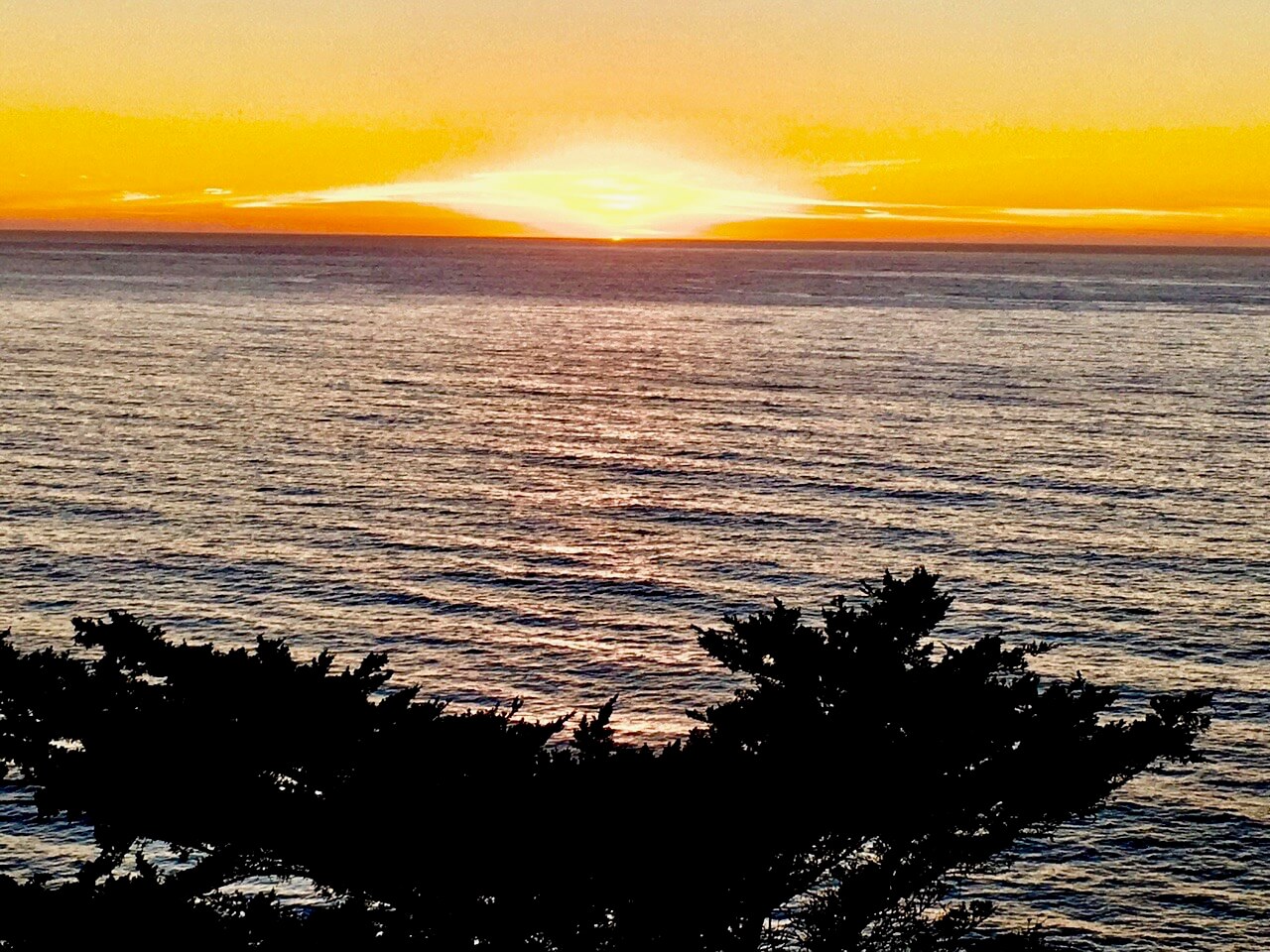 Side note: I was dying to stay at the Tree Bones Resort but it apparently sells out over 6 months in advance. Though it is ungodly expensive a bit pricey, I will definitely splurge and stay there next time and I hear it's one of the most unique, beautiful hotel experiences that there is.
From Big Sur, we drove about another hour to Carmel-by-the-Sea, which I am convinced is the best town in the whole entire world and where I will 100% retire to if I ever get so wealthy. This places is HEAVEN. The Cyprus trees, the rocky beaches, the sound of the waves crashing, the Spanish tiled roofs…everything is just perfect. Every turn is another photo opp and the scenery just gets better and better. There's not a bad view in the town! Even the adorable street signs are made of carved wood. The homes here are so unique, it's like they are all perfectly built ranch homes (that are deceivingly large), made of stone and tile and built into the rocks. I was blown away by home after home. Too bad they come with a median price tag of $1.5M. Like I said…one day!
We stayed the night at the Colonial Terrace Hotel, a cute boutique style hotel near the heart of downtown. Though the rooms could use a little updating, the property was pretty and the place was very charming. It had a "bed & breakfast" feel with coffee, fruit & scones served in the lobby around oversized chairs in front of the wood burning fireplace. They served happy hour and homemade cookies. All in all, the perfect choice for one night in the area. We grab dinner at Dametra Cafe, which was so good! Located in the heart of downtown, they serve authentic Mediterranean food – we had schwarma, rice, salad & more. A great spot for dinner if you're in the area.

The next day we drove another two hours in San Francisco where we met my brother for lunch, before heading to Sonoma for the weekend. (Fun Fact: My brother was the first one to see us after we got engaged!) Of course, no trip to Carmel is finished without seeing the world famous Pebble Beach golf course. We opted to do the 17 mile drive around the Peninsula to soak in as much as we could before walking around the property. If only we could have stayed longer!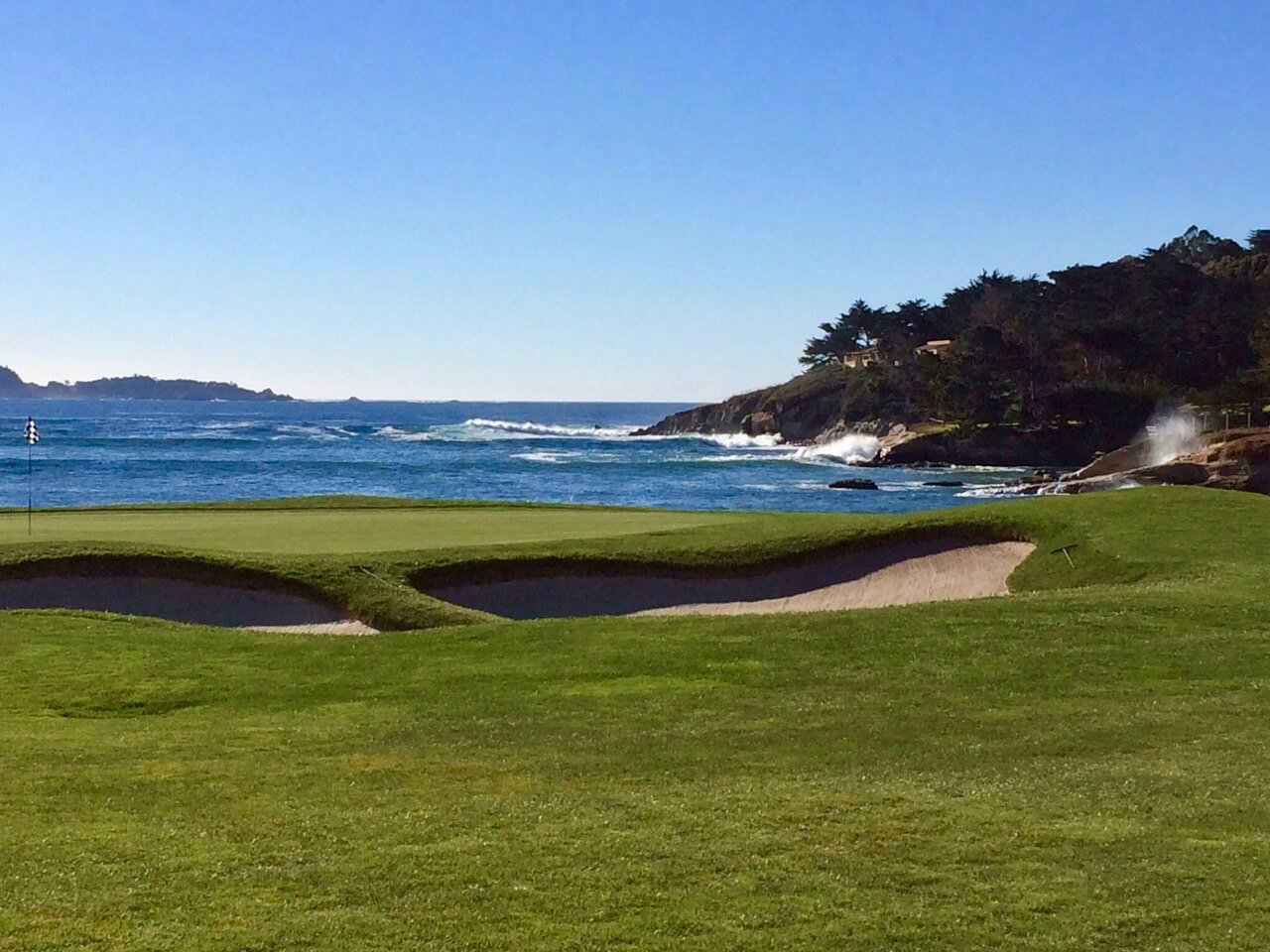 This drive was one of my favorite road trips of all time – the scenery, the food, the people, the views – it's all not to be missed! In fact, this is one trip that I would love to do again, maybe from SF to LA this time. The second go round, I would definitely allot more time for the Carmel/Big Sur area and try to spend another night or two there. It is so beautiful that it was sad to rush through it. Hopefully next time will come sooner rather than later!