One of the travel questions I get asked most often is "how do we decide where to go?". Specifically, I've had about 10 people in the past week say they've got roughly 10-12 days off (basically 1 work week + bookend weekends) and want to go to Europe. Given that there are about a million different options, depending who you're traveling with, your experience level, your travel style, etc I've put together 5 options that are pretty versatile.
London, Paris & Amsterdam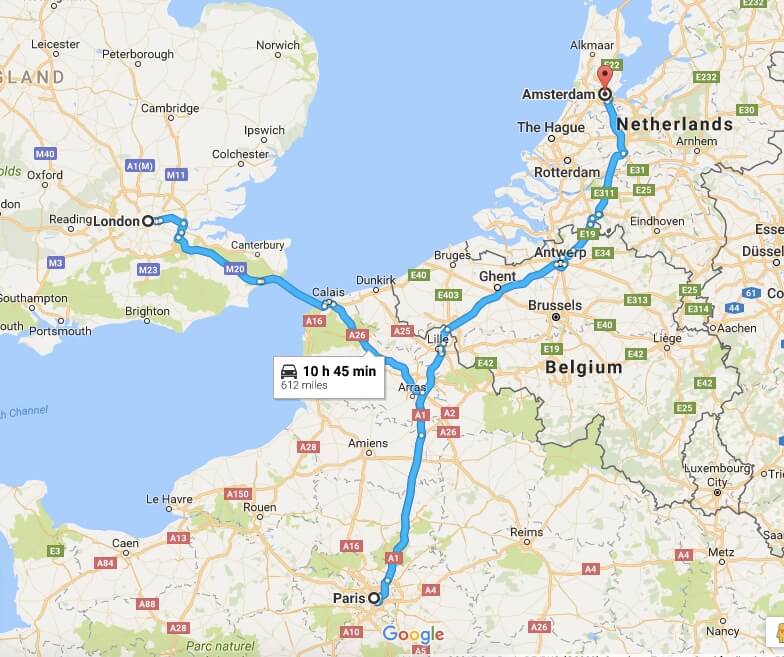 This is what I like to call the "starter pack" of Europe. London is always a great option because they speak English, it's a very cosmopolitan city and it's easy to get around. Take the chunnel or a quick flight and you're in Paris. Three more hours in a train and you're in Amsterdam. This trip would be great for couples, friend groups or families. Given that each city has so much to offer, you can really tailor the trip based on your wants & needs.
Paris, Brussels & Amsterdam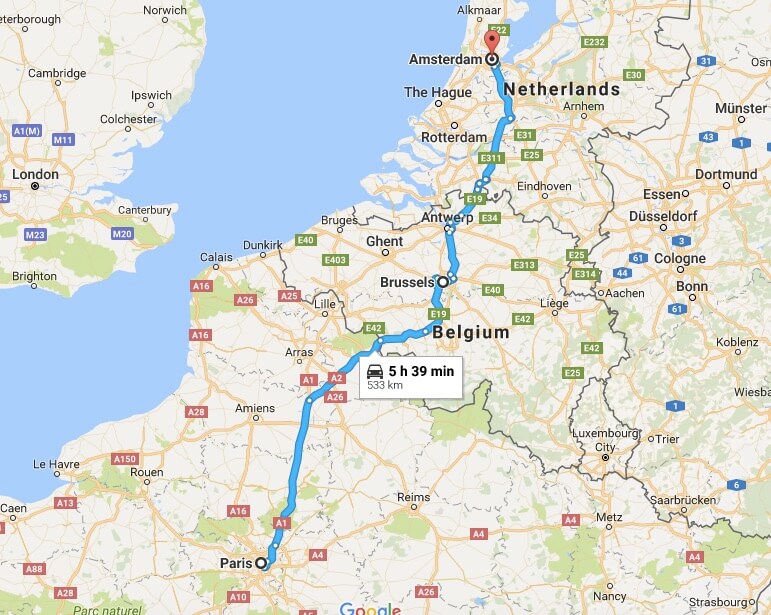 I often suggest Paris (listed again, as you can see) for Europe first-timers as it's easy to fly directly into and a great starting point for trips. There are also many day option trips from Paris (see my recent visit here), so you can use Paris as a "home base" for your entire trip. Additionally, the train is incredibly easy to take from Paris to Amsterdam (and back). It's about 3 hours each way, with a stop in Brussels, making this itinerary a no-brainer. If you're nervous about traveling in a foreign country, or prefer to limit your inter-country travel time, this is the route for you.
Rome, Venice & Florence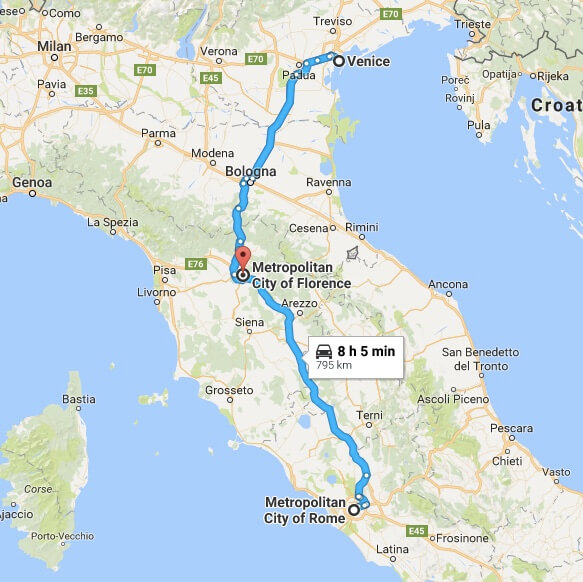 A classic Italian trip, these 3 cities are easily accessible and in the same Northern region of Italy. You'll get to see a ton of history in Rome, view world famous art in Florence & explore the canals of Venice. Eat, drink and walk your way through a trip of a lifetime. While this trip is ideal for multiple travel styles, I think it's especially great for couples or a small girls trip! (I went with two girl friends to Italy & Greece for 2 weeks and it was perfect – we could share a bottle of wine, a pizza & move easily in/out of museums).
Lisbon, Madrid & Barcelona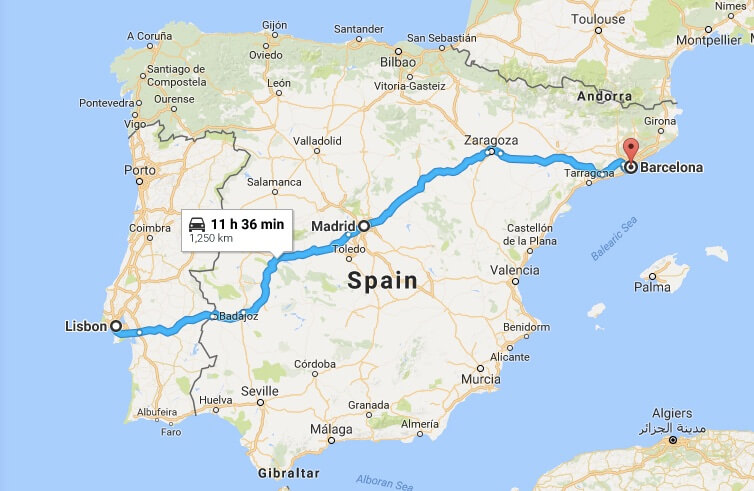 For all of you East Coasters, this is a great trip to take. You can easily fly into Lisbon (or Porto if you prefer) and out of Barcelona (or vice versa). Portugal & Spain are similar in that they're usually warmer, they've got outstanding beaches & delicious red wine. We actually may be doing a similar trip in the fall so I'll be sure to give more details once planning commences.
Berlin, Prague & Munich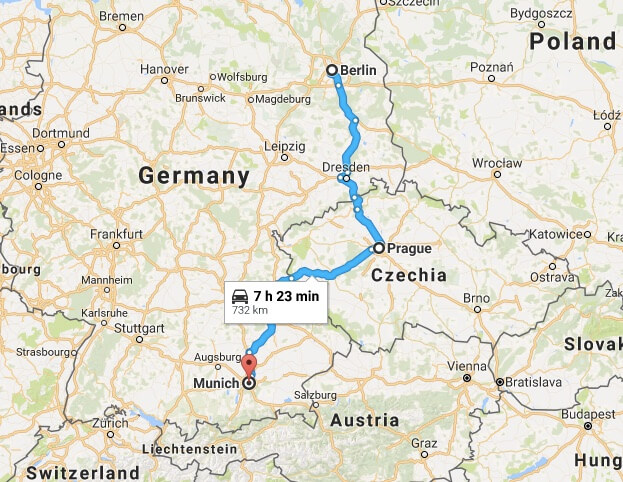 Whether you're into history or beer, Germany has something for you. You can easily take the train between all 3 cities, making travel fairly simple. It's worth noting that Prague is unlike any other city in Europe – it has this unique magic & charm about it, almost like you're in Disney world. The old school architecture, castles & bridges capture moments lost in time. It's romantic & magical for sure.
I could come up with a ton of other options (including about 10 off the top of my head that I'm dying to go to, including French Riviera > Monaco > Italian Riviera), so feel free to reach out if you need help. This is one of my favorite things to do!
What's your favorite European Itinerary?!