Remember in my first post when I said that the weather changes by the minute? Well, day two in Iceland was the perfect example. As we were eating breakfast on Monday, we noticed a slight drizzle outside. We thought "no big deal" as this is common for Iceland. Well, fast forward about 20 minutes and we were in full torrential downpour. That lasted All. Day. Long.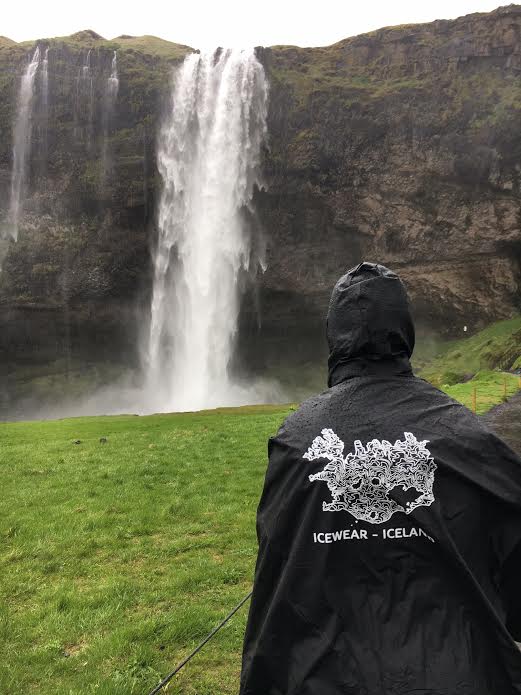 We already had a trip set up with Bus Travel IcelandBus Travel Iceland to explore all that Southern Iceland has to offer, so we threw a few extra pairs of socks in our bag, added an extra layer and hit the road. My first impression of the Bus Travel Iceland bus was "is this it?" Iit was a very small (maybe 14 passenger) van. Given the weather, this small vehicle was not the most comfortable. To be honest, we were pretty cold the whole time and never felt fully dried off or warm. On a day like this, I would have preferred the coach style bus, although we only had 4 people total so it was nice to have a smaller group with a more personalized tour.

Our first stop was about 90 minutes south on a working farmhouse in Village of Vík, the southernmost village in Iceland. A young couple owned the house and ran the farm, with 200+ sheep, 75+ horses & a lot of land. Their home was warm, cozy & quite charming. They were only about 500 meters from the sea. Upon arrival, the hosts had coffee, tea & traditional Iceland pancakes ready. Everything was delicious! (You can find their home on Airbnb!)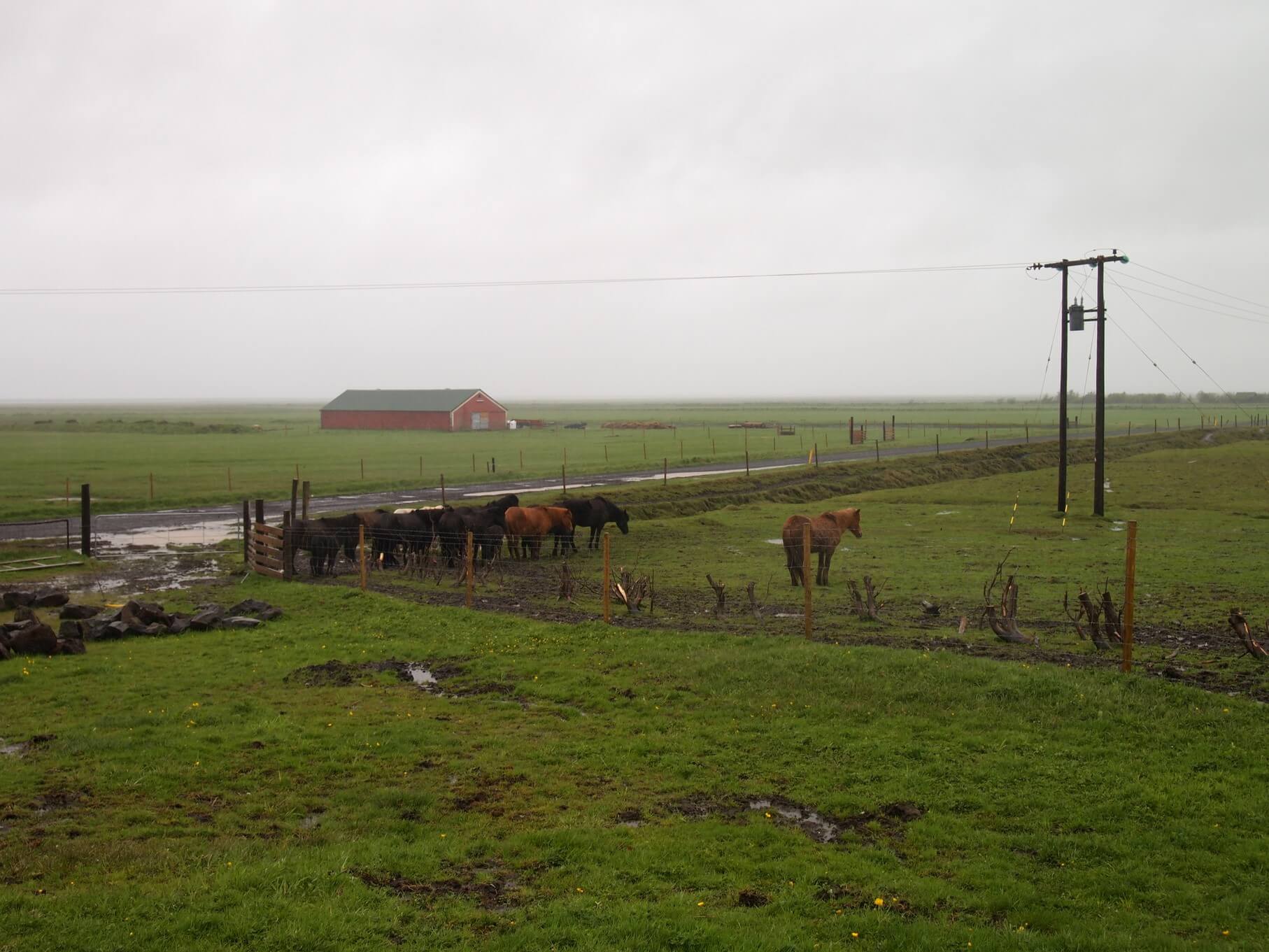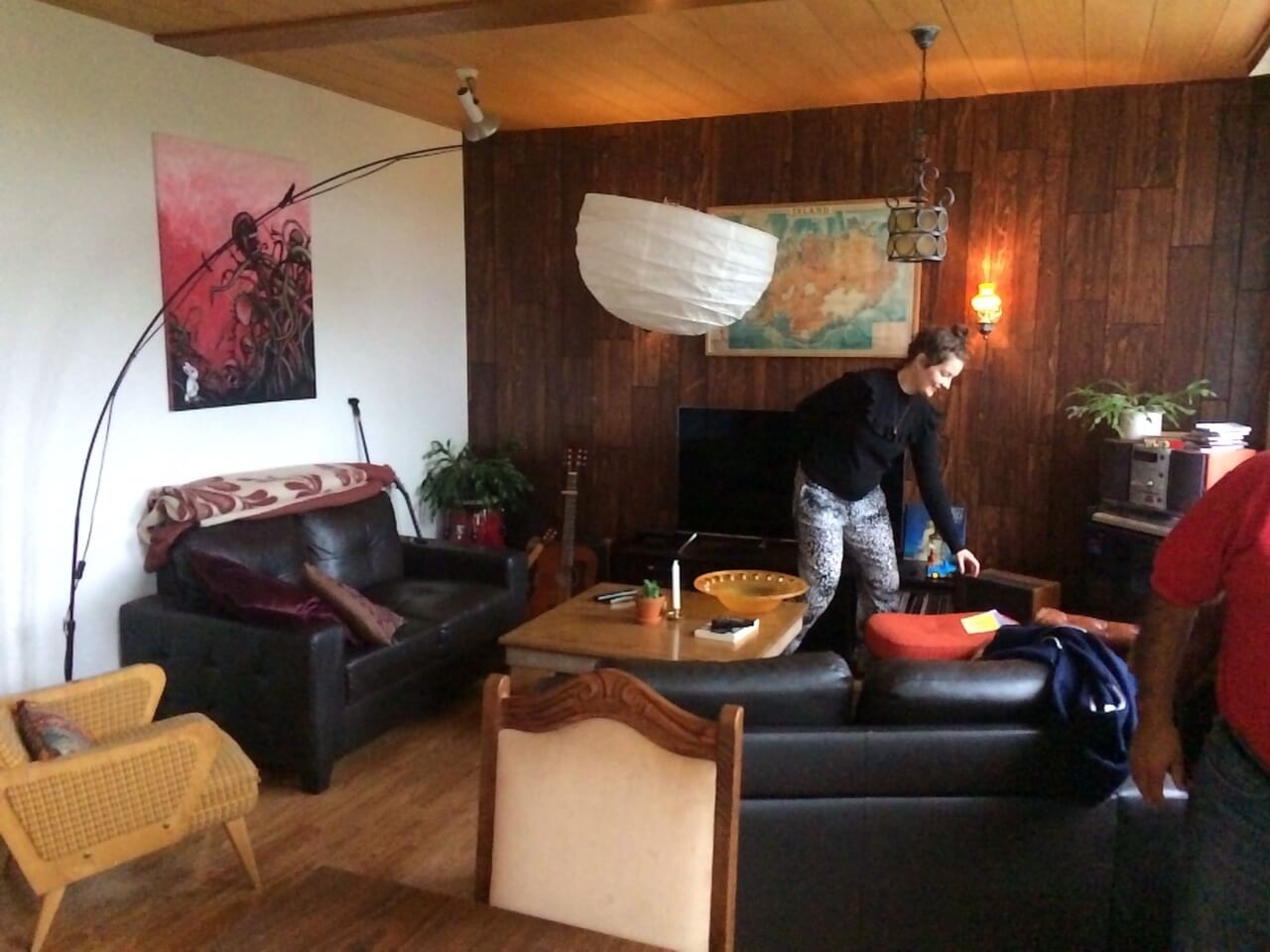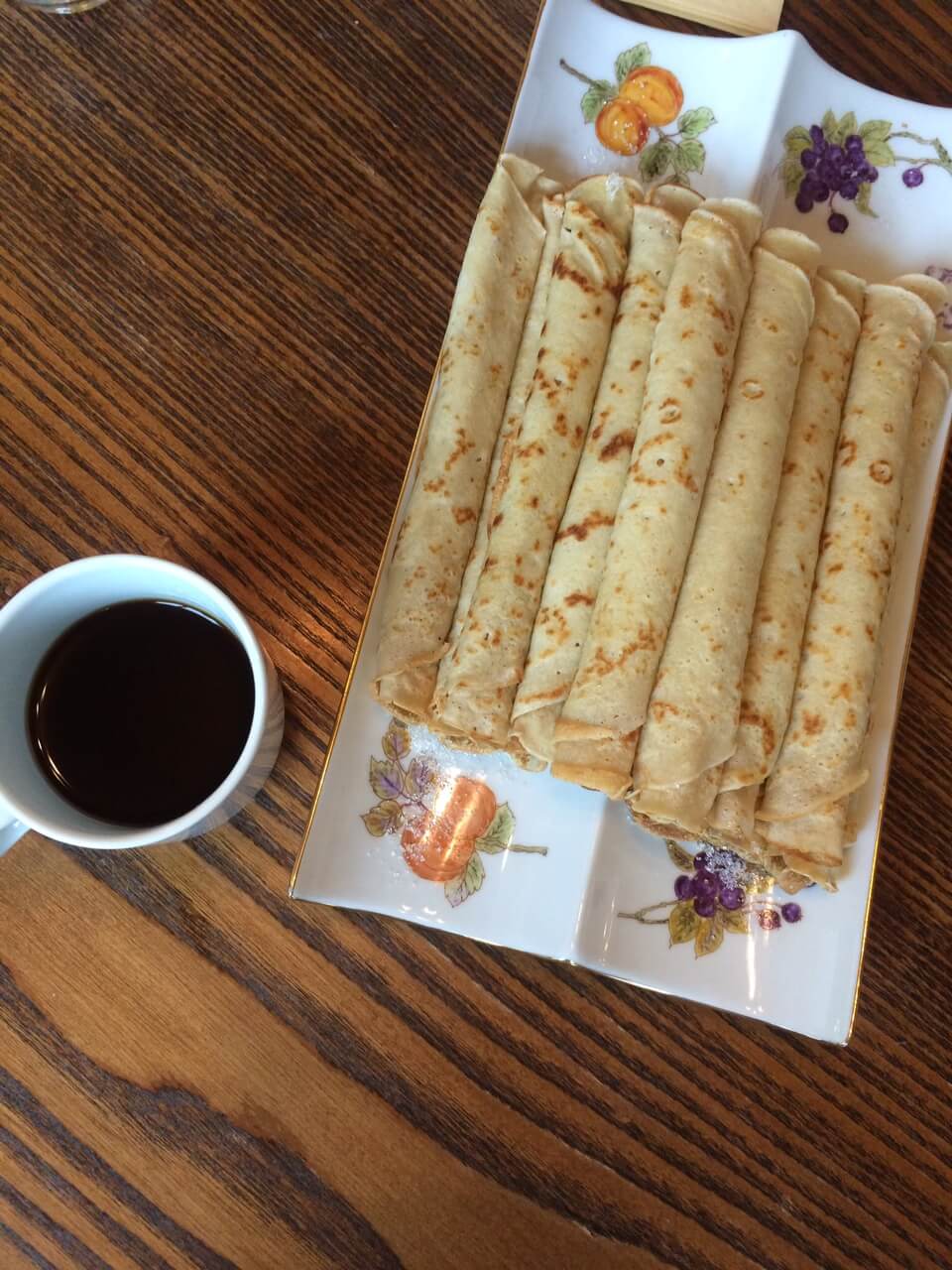 Next, we took the journey down Ring Road to the Seljalandsfoss and Skógafoss waterfalls—taking time to walk behind the former The wind & rain were really bad at this point, so we ran out of the van for a quick 10 minutes but that's about it. Then we stopped for lunch and I was quickly reminded why I kept reading to bring your own lunch. We were at a small restaurant attached to a petrol station that was mediocre at best. (We paid $37 for 1 lukewarm bowl of vegetable soup & 1 beer stew. Meh. Lesson learned)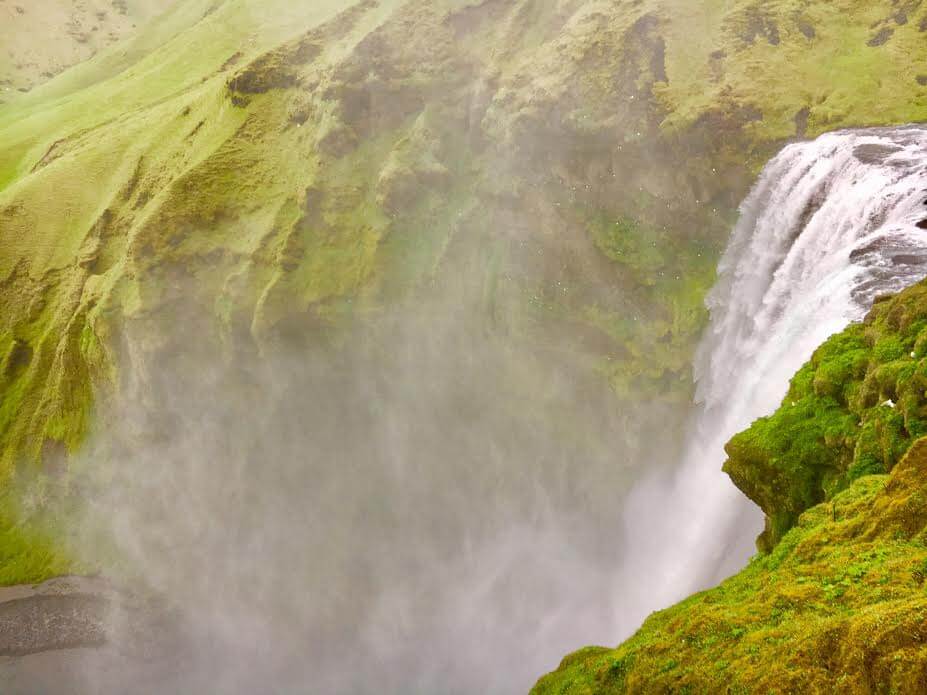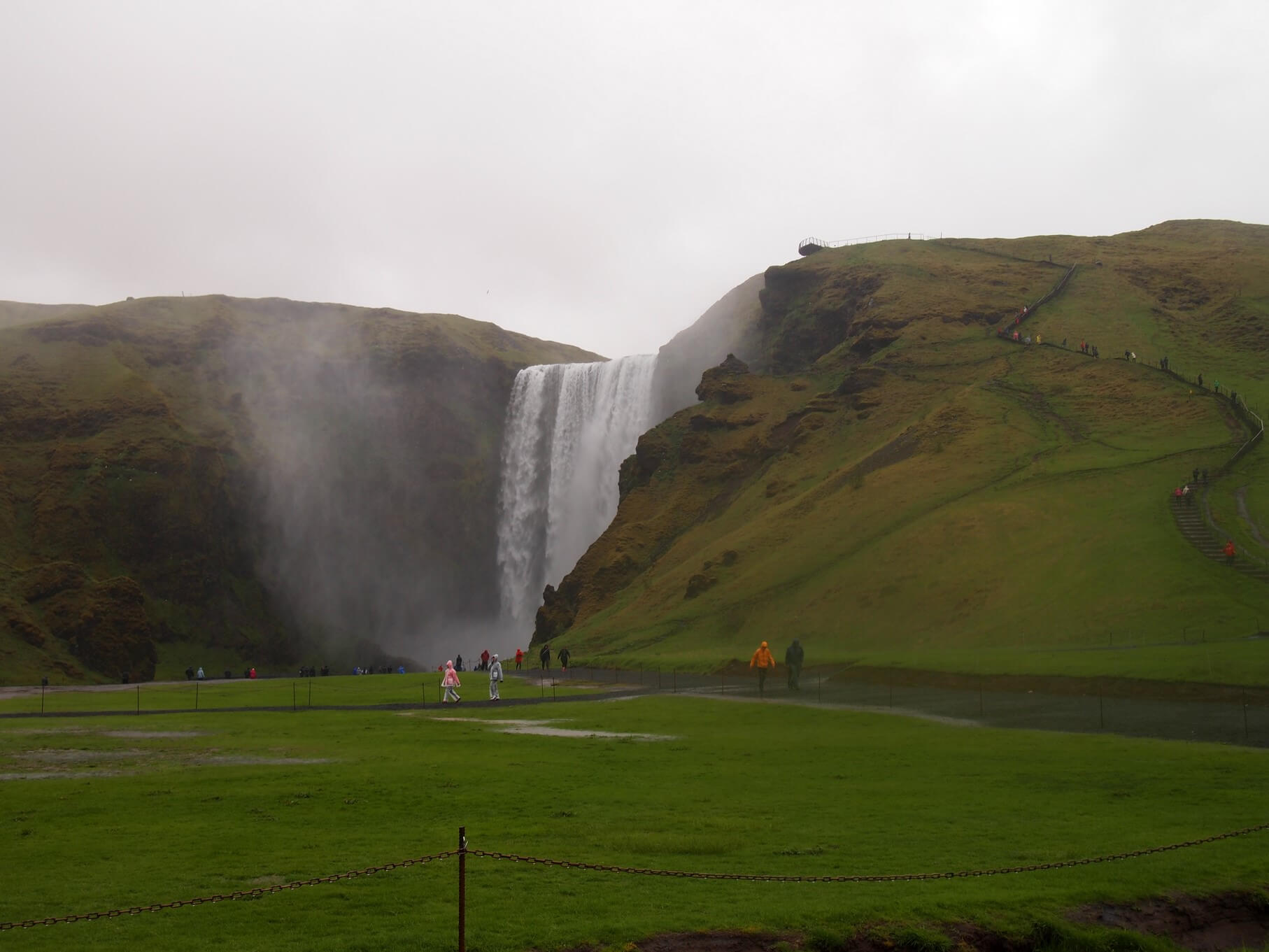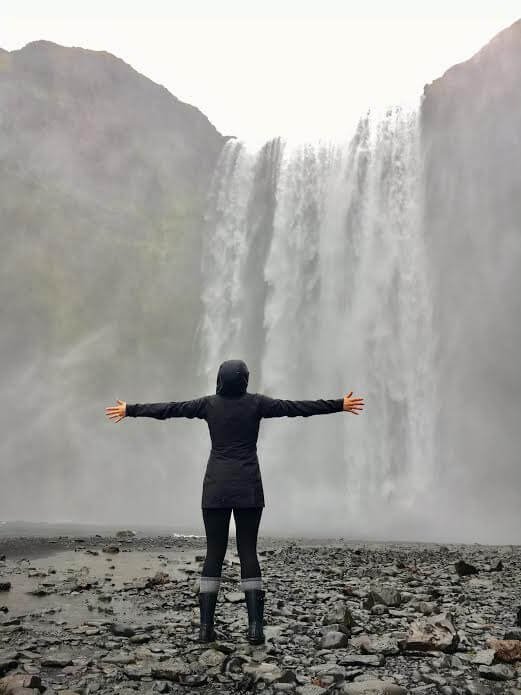 The weather improved a bit and we headed to the black sand beaches of Dyrhólaey. I was SO looking forward to seeing this beach so the weather was a huge bummer here. I've seen some amazing pictures of this beach on a nice day and it's stunning. The black beach is sandwiched between the ocean and these huge rocky mountains that form some seriously awesome caves. It was one of the most unique beaches I've ever seen and felt very Game-Of-Thrones. Here is a picture I found of the area on a nice day (our pictures didn't turn out well):

Our last stop on the tour was the Sólheimajökull Glacier. This was awesome! I'm not sure about you, but I had never seen a glacier in person before. For a minute, I felt like we were in Alaska. The large glacier was a very blue-ish white color with green mountains behind it. We saw a lot of groups doing glacier walks (that was another offered excursion) and I think that would be a really neat tour to do next time.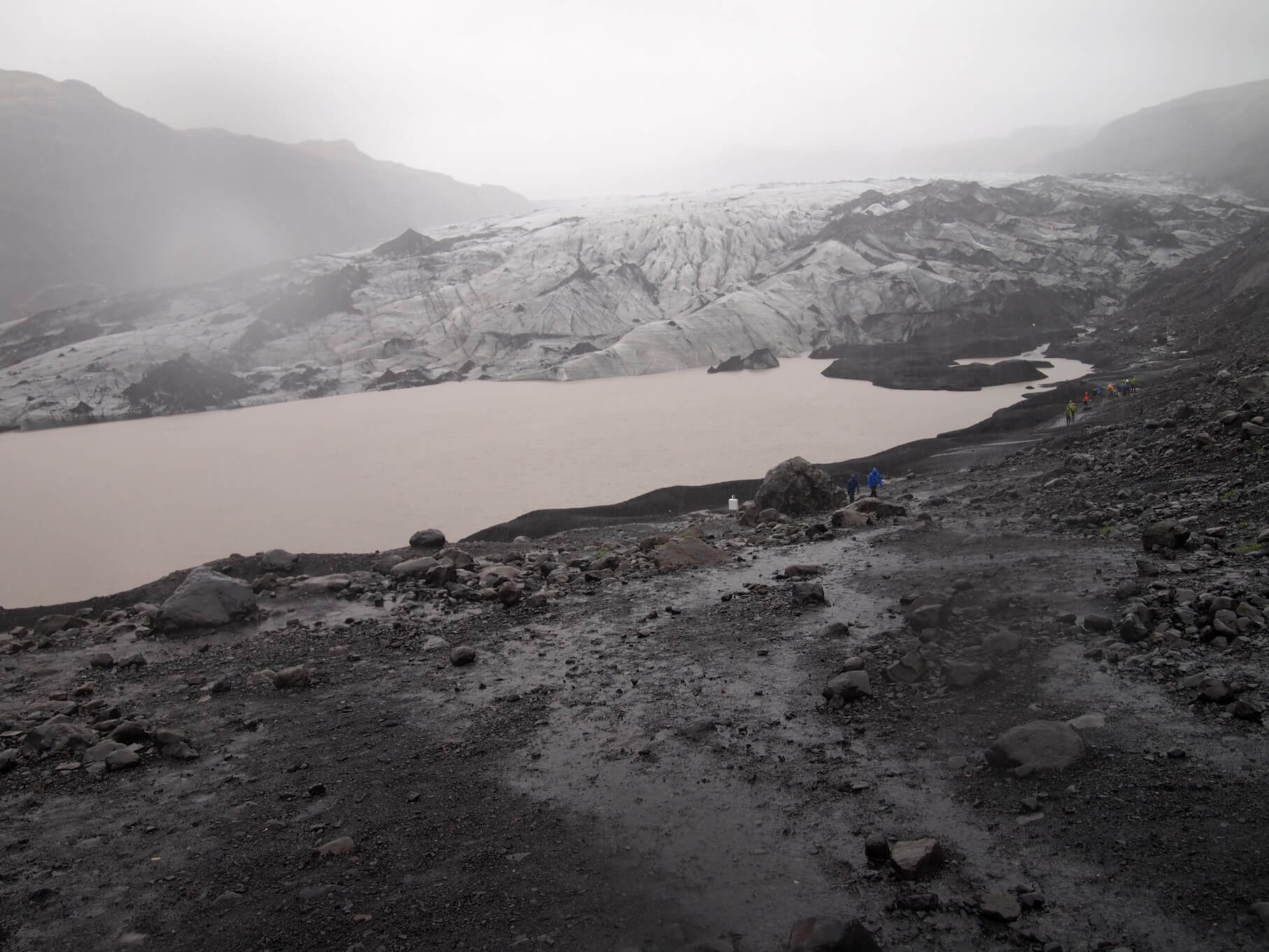 Overall, I enjoyed the Southern Iceland tour but not as much as the Golden Circle on day one. Perhaps this was due to the inclement weather, but it just felt like a lot more driving and not as much sightseeing. I'd be eager to try this tour group on a warmer, better day as it would probably give me a better comparison.
Thank you to Bus Travel Iceland for sponsoring this post. They graciously provided us with this complimentary tour. As always, the provided opinions are my own.