We arrived back in Rekjavik around 6pm (read about our day 1 excursion here), grabbed a quick bite at happy hour & then quickly changed into our bathing suits for our 8:00 pm pickup. I wondered if we were too rushed and packed too much into one day, but let me tell you…Blue Lagoon at night is the way to go!
We booked this transfer via FlyBus which was super easy. They picked us up at 8:30 pm and we arrived at the Blue Lagoon exactly 45 minutes later. As you pull up, the building is very sleek and feels very "of the element"- it's all built with wood, stone, and moss.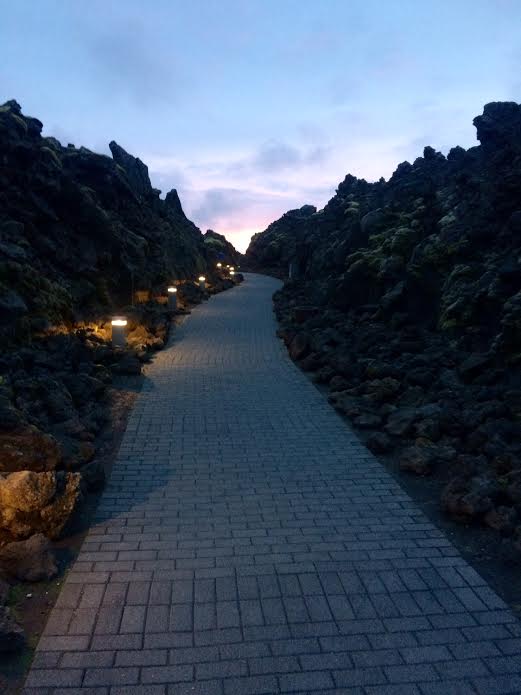 So, here's how the Blue Lagoon works:
Step 1: You must buy your tickets ahead of time. This is critical. We bought ours about a week ahead and almost every time slot was sold out.
Hint: Buy the basic entry package. We brought a towel from our hotel & they had free silica face masks everywhere. There's really no need to buy a more expensive package.
Step 2: They give you a wristband to control your provided locker and for any purchases. I threw my clothes in the locker, rinsed off, grabbed my towel & walked right in.
Hint: Bring either a waterproof phone case or a Go Pro – you'll want to take pics!
Step 3: Grab a drink, put on a mask and enjoy all that the lagoon has to offer! I must say, the lagoon is much bigger than I was imagining, with rocks, bridges & coves all around. It's this milky, creamy hot tub feel, sans bubbles. They've got a swim up bar, various grottos and coves. It's super chill and relaxing, though I imagine it may not feel this way if it were crowded. We didn't partake in the spa or restaurant; however, I heard they're both very nice.
Hint: Plan to spend at least 2 hours at the lagoon. We could easily have spent another hour or two wandering around and enjoying the amenities.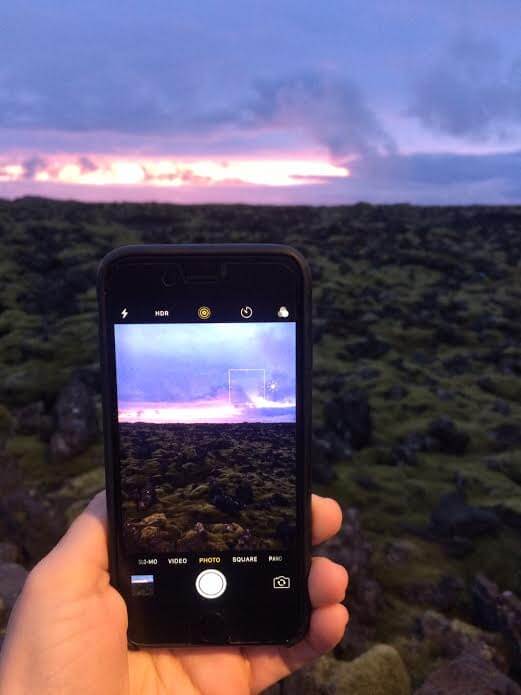 We packed up around 11:00 pm and headed out to catch the bus back. We caught the most incredible pink sunset and were back in our beds by 1am. We were so relaxed from the evening that we passed out right away & slept like babies. One last thing to mention (especially you ladies!), your hair is going to be a frazzled mess the next day. I used a lot of their provided conditioner but still had a slimy, dry feeling to it.
Overall the Blue Lagoon is incredible and so worth it! I've heard many people say it's "too touristy" or "overcrowded" but I think that if you go at the right time of you, you'll be able to enjoy the area as much as we did.
Below are some unedited pictures from our Go Pro to give you an idea of the size/space: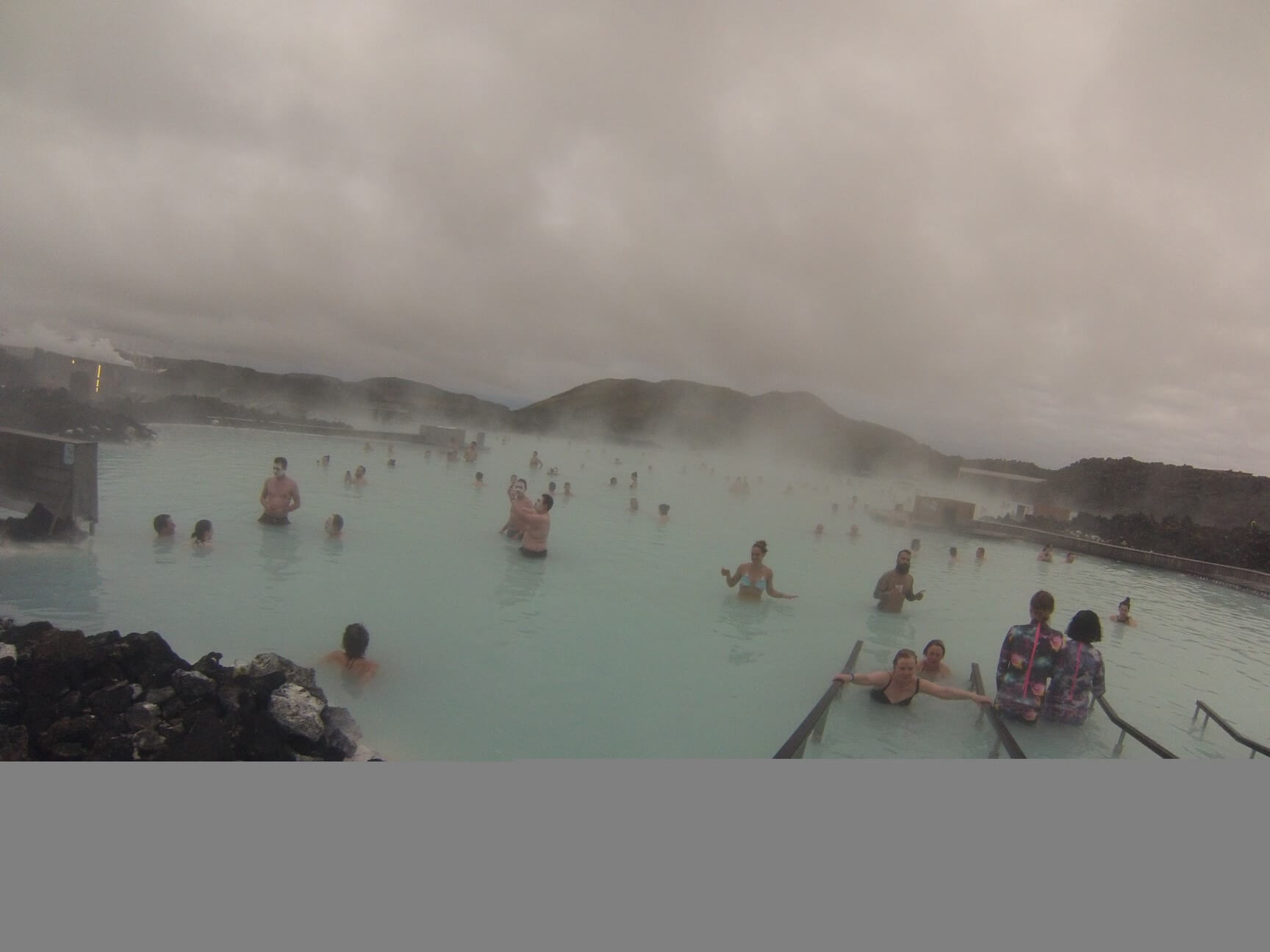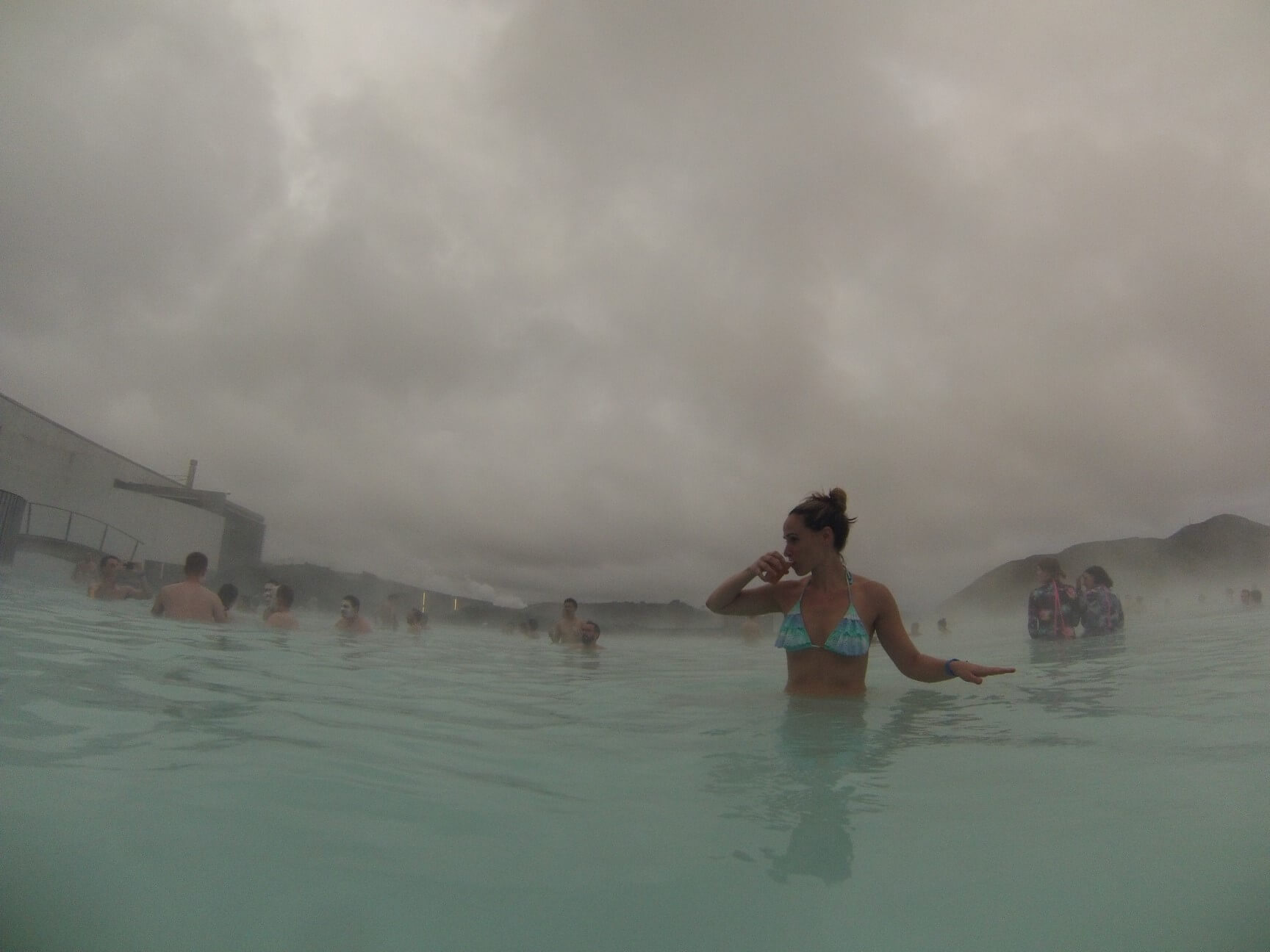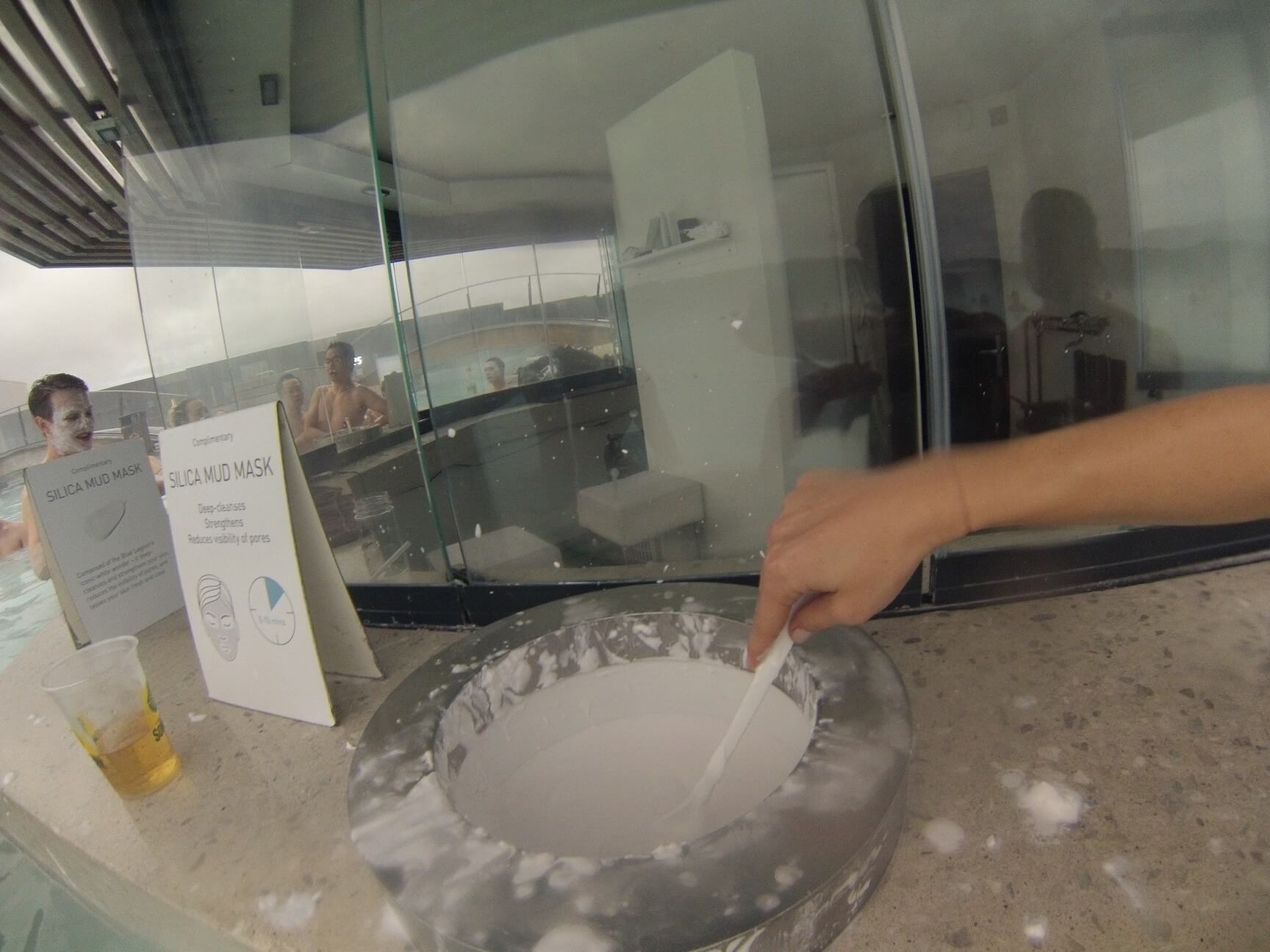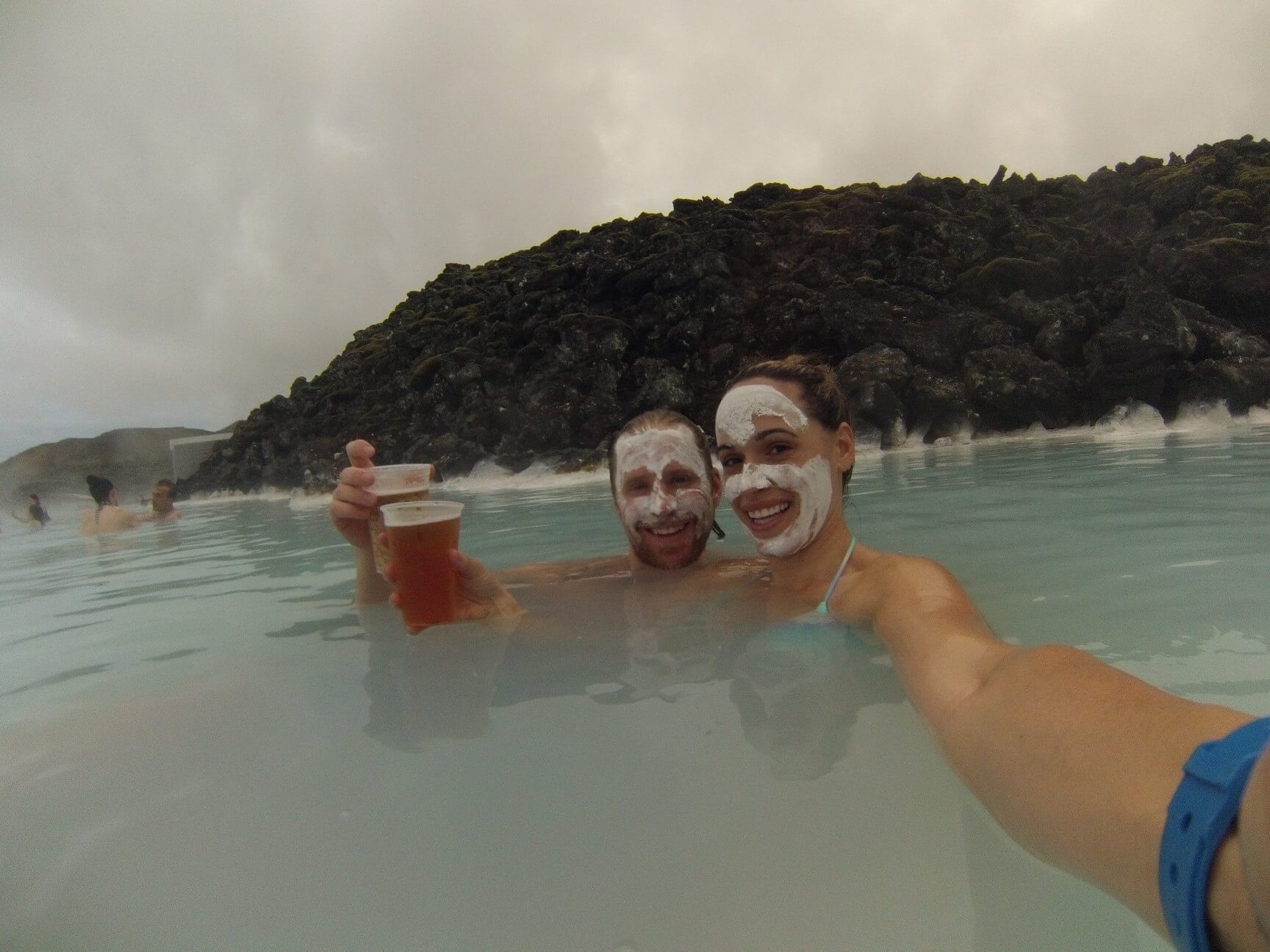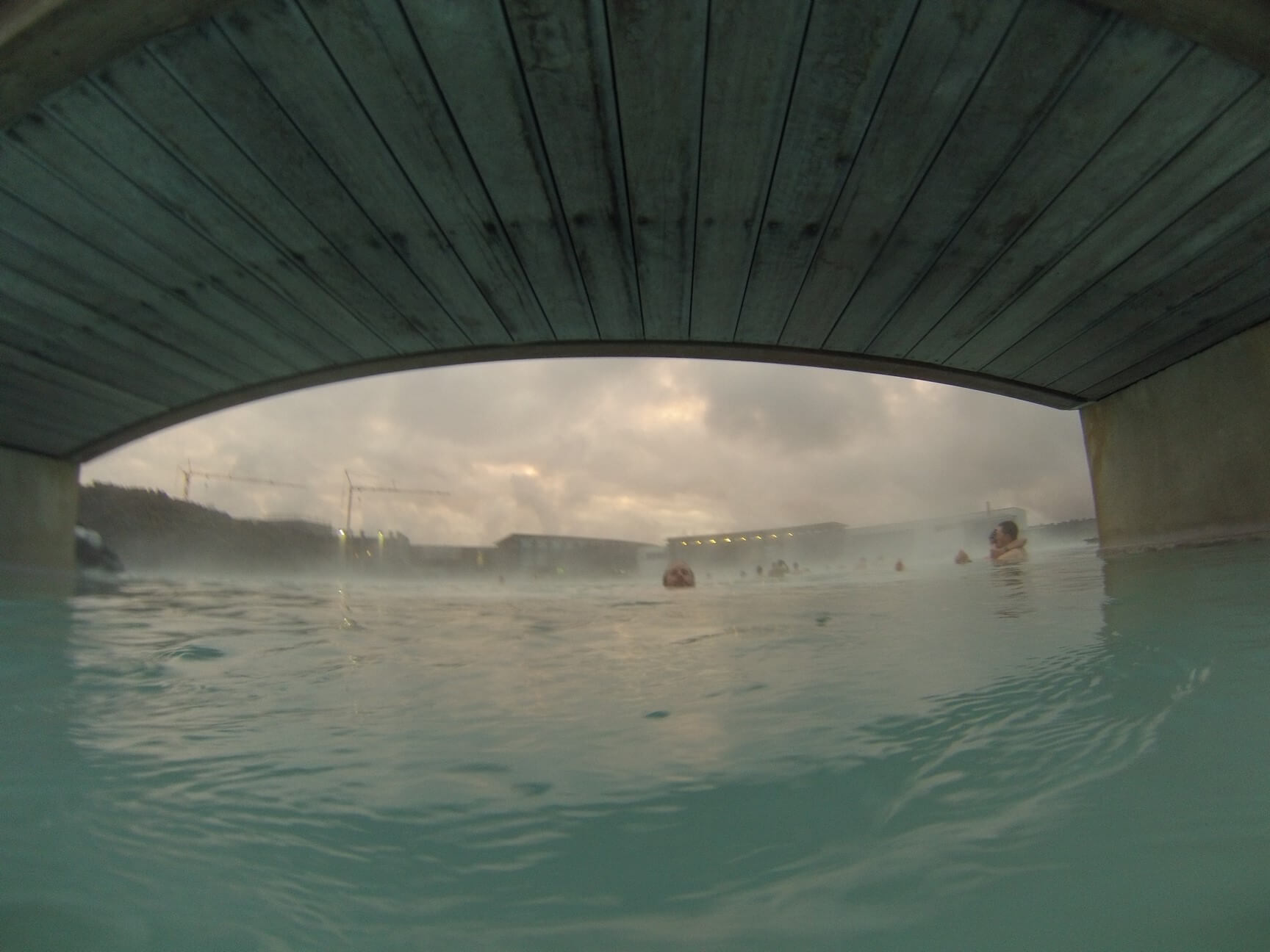 Related Posts: