Today, I'm partnering up with my friends at E.B. Horn to share a bit more about my engagement story, my search for the perfect wedding band & my #1 tip for all you fellas our there when picking the perfect engagement ring.
It's crazy to think that two weeks from today I'll be married. A wife, a Mrs, and officially, a Kozmor. It was a short 7 months ago when we got engaged and my how the time has flown by. Many of you already read the details of how the engagement happened, but as we all know, there's so much more to every love story! You see, there's this little thing called fate…and let me tell you, I believe in it…
I moved to Boston in February 2013…smack dab in the middle of winter…with a college friend of mine. We are both born & raised Georgia natives who needed a change of scenery. We were bored with Atlanta, searching for new jobs and ready to see what the world had to offer. When all of the stars aligned in Fall 2012, we found ourselves signing a lease to an apartment (sight unseen) and planning our big move up the East Coast.
I had been dating a guy here in Boston and while he wasn't the sole reason for my move, he had somewhat of an influence. As most "I'm not moving for you, I swear" relationships go, we quickly crashed & burned within about 12 months of me moving here.
Fast forward six months through your typical break up phases and there I was: 31, single, living on my own for the first time and feeling pretty damn good about life. I had hired a trainer at my local gym and we were kicking butt & taking names. Once day he said to me "you know that guy Terry? He thinks you're cute and wants me to bring you with me to his housewarming party next weekend". I think my exact response was "that guy? (pointing at the blonde hair, blue eyed guy across the room) Nah, he's not my type". Ha! Well little did I know how my world was about to change. Spoiler alert: I ended up going to the housewarming party with my trainer, Terry & I hit it off, developed a friendship which turned into a first date, and as they say, the rest is history! It's truly crazy to think of all the little pieces that fell into place that led us to this place. Fate, right?
About 18 months later,  we were living together and talking marriage. Call me crazy, but it's always been a big fear of mine to be head over heels for someone and have them propose with a ring I hate. I mean, what's a girl to do?! You can't say "yes but no to that ring" or "I don't like that piece of jewelry that you just spent months saving for". We've all seen that SATC where Carrie accidentally finds the hideous ring Aiden's going to propose with (#yikes).
So, while I am lucky that my now-fiancee has incredible taste, I am even luckier and more grateful that he asked what kind of ring I liked! Guys, I am telling you…my #1 piece of advice, without a doubt, is ask! Ask your girlfriend, ask her sister, ask her best friend, ask her secret Pinterest wedding board (hey, we've all been there!). It doesn't matter who you ask, just ask someone. When you're spending this kind of money and making this kind of a lifelong commitment, don't you want to know that she will love the ring?
Last week I went down to E.B. Horn in Downtown Crossing and tried on a ton of wedding bands. I couldn't believe how hard it was to pick the perfect match for my engagement ring! I wanted something contrasting, yet complimentary. Since we travel abroad at least 3-4 times per year (and 10+ times per year domestic), it's important to me to have a band that I love. When we travel, I'll be leaving my engagement ring in the safe deposit box and wearing only my band.  I went back & forth with various styles. Here are a few of my favorites: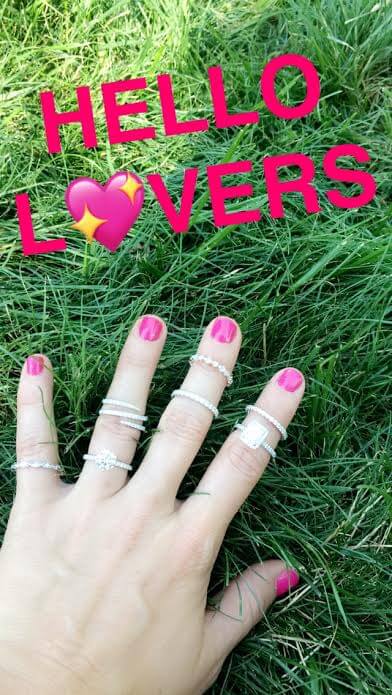 I ended up picking one very similar to the top one on my middle finger. It's a vintage looking band made up of round diamonds in a milgrain setting. It's just perfect. Picking my wedding band was a surprisingly emotional experience. It not only symbolizes our eternal love for each other, but also is a ring that I will wear until the day I die that will always remind me of this incredibly special time in our lives. When I think back on the past four years, my mind is just blown. Fate led from me Atlanta to Boston, where I met the love of my life and where, in just two short weeks, we will begin the rest of our lives together. I have never been more ready for anything.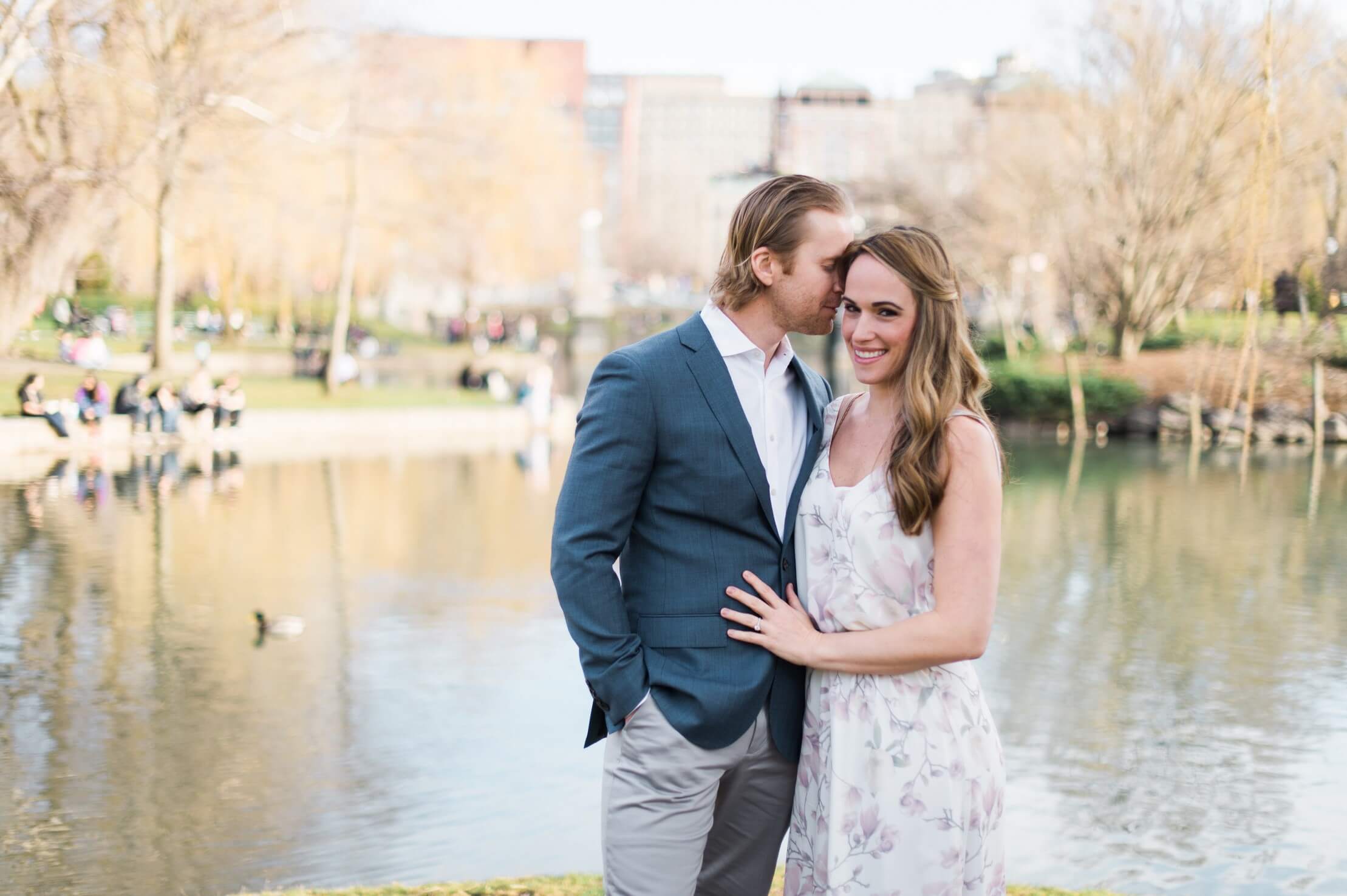 What's your #1 piece of ring advice to guys? Who else believes in fate?
A huge thanks to my friends at E.B. Horn. While I received compensation for this post, opinions are my own. They have been an absolute joy to work with and I cannot recommend the company & their jewelry enough.