Given that we had a 20+ hour flight from Boston to Johannesburg, we wanted to plan our layover strategically. In my opinion, it's best to either have a 2-3 hour layover (enough to grab a bite to eat, stretch your legs, and get back on the plane) or a 9+ hour layover (plenty of time to explore the local town). Given that Zurich is one of our favorite cities, we opted for a long (12 hour) layover so that we could have enough time to enjoy the city. Last time we were in Zurich, it was May and a little bit chilly outside. This time we majorly lucked out as it was 87 degrees and sunny the day we were there!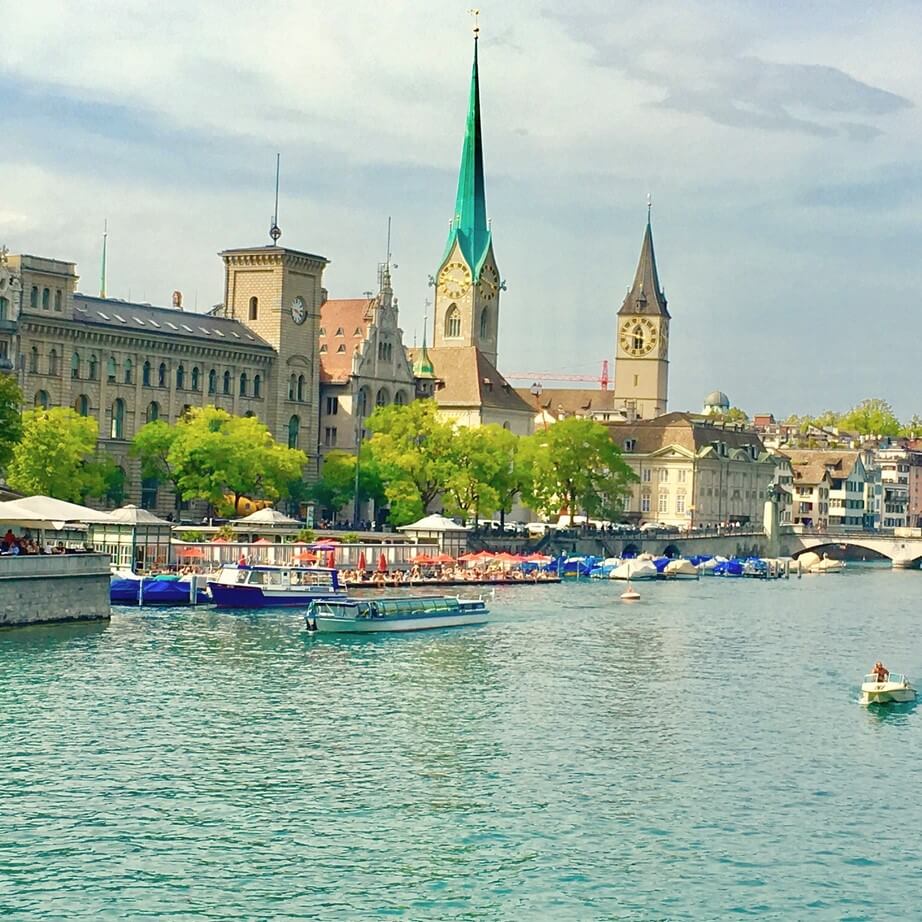 We deplaned around 11:30am and headed straight to the train station to take the metro into town. The train system in Zurich is very simple & intuitive. We took the 6 train to Tiefenbrunnen. Once we arrived at our stop (around 1:00pm), we went to an awesome spot that my husband found – it was essentially an outdoor beach/grass area for us to lay out & go swim in the lake. We paid 25CHF to enter, which included entry for two and towels. The area is a large grassy space with multiple picnic tables, wooden decks & floating docks. It is equipped with bath houses that have lockers, bathrooms & showers. It felt like a community pool, except the pool was Lake Zurich.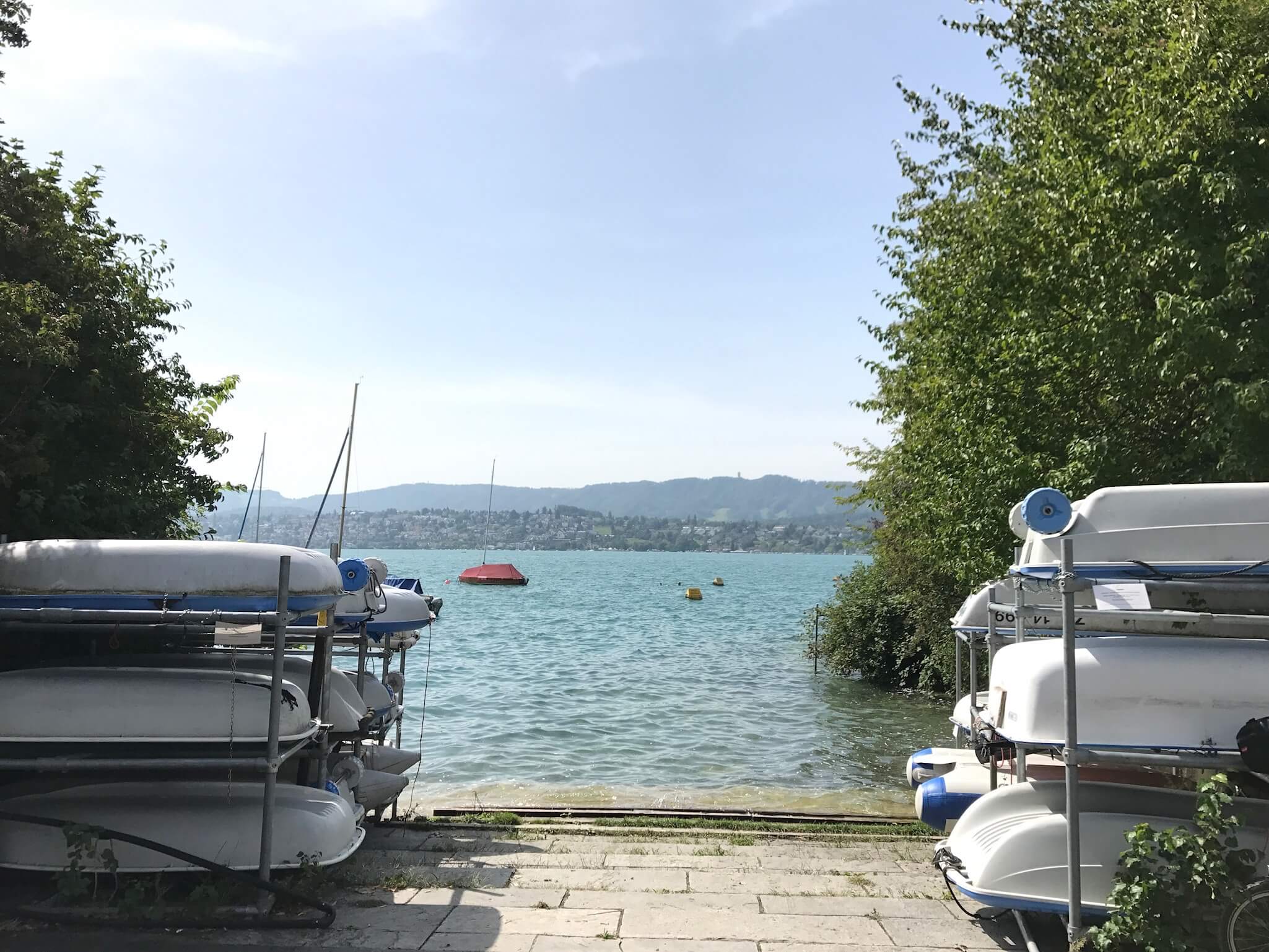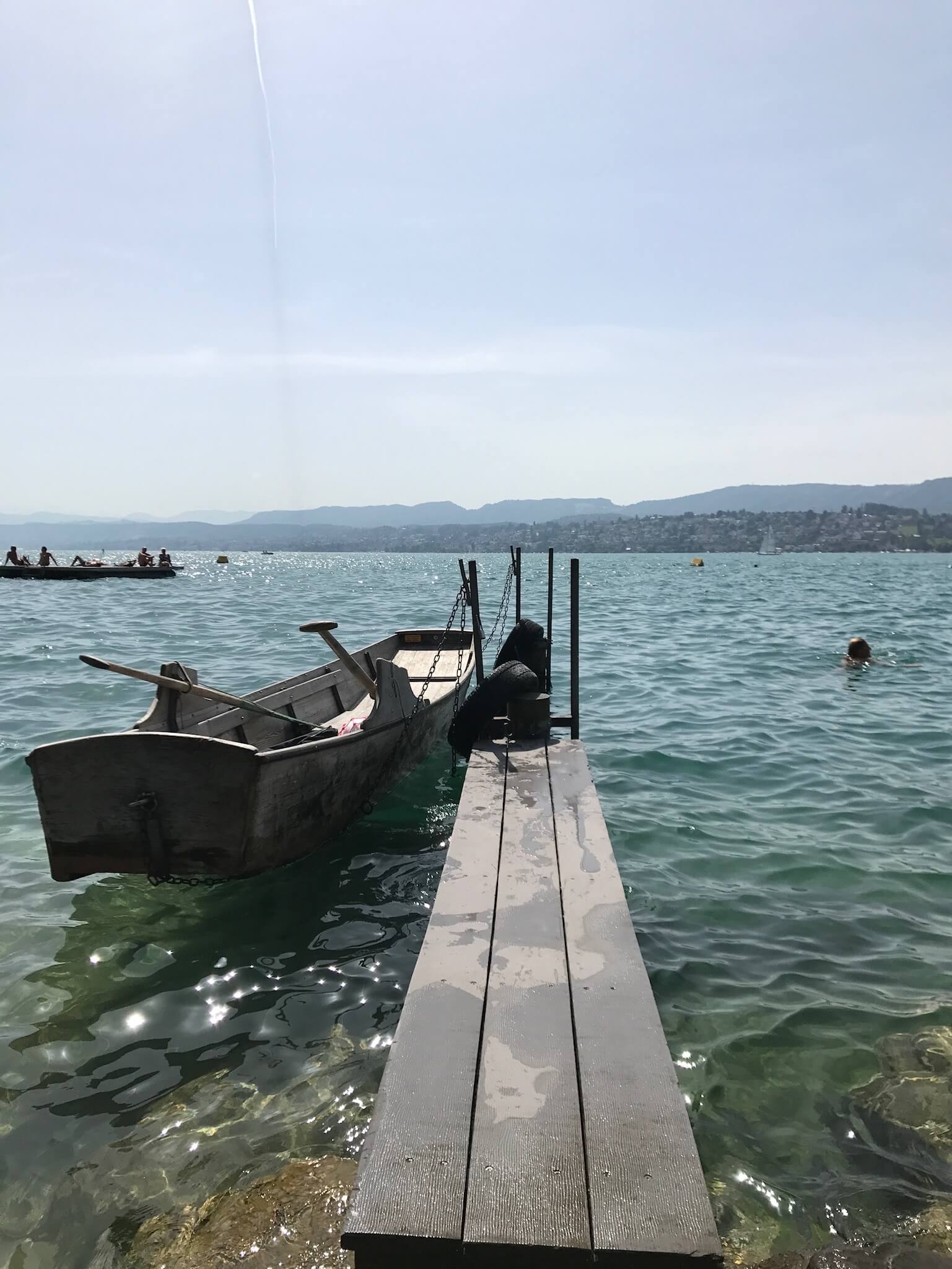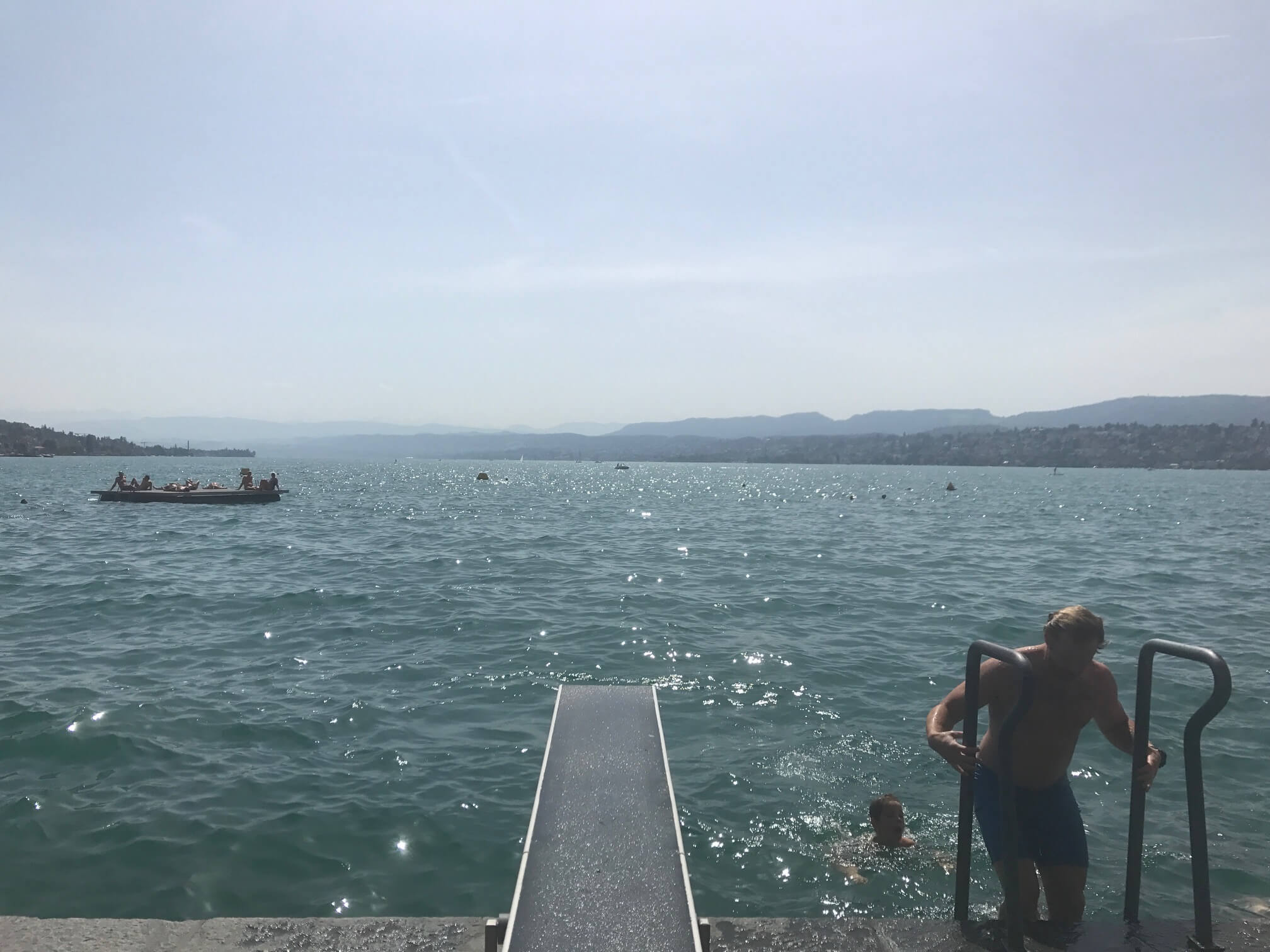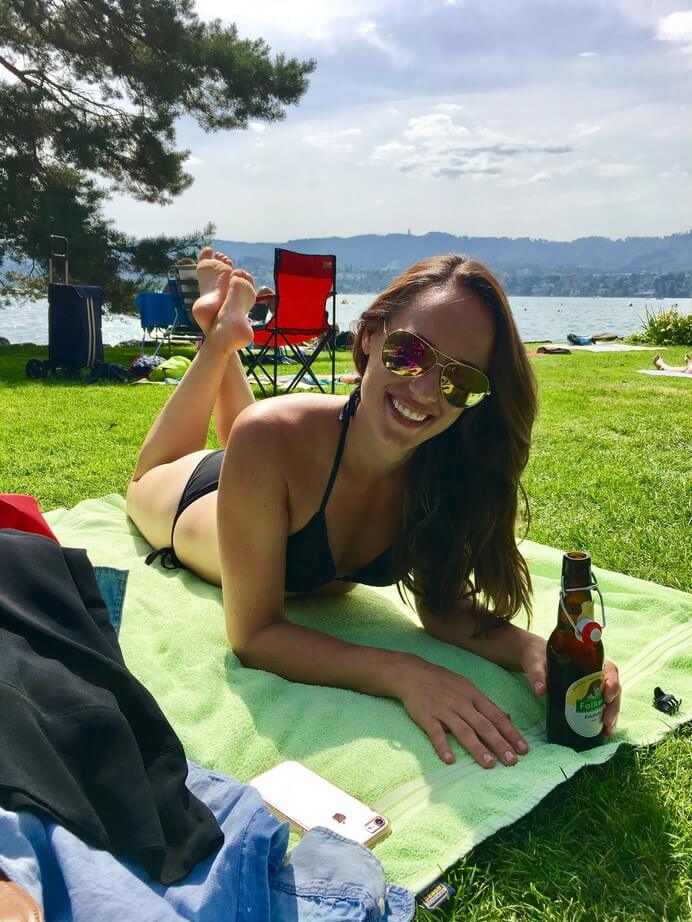 We weren't sure how crowded it would be, given that it was a Wednesday mid-afternoon, but the place was jam packed with families, kids & friends of all ages. Apparently this was an unusually warm day for them, so I guess everyone was taking advantage of the weather! We swam in the lake (cold & refreshing), ate ice cream, drank a beer and basked in the warm sun. After a few hours, we decided to hit the showers and change.
We spent the next hour or so re-discovering Zurich – the old town is so charming and quaint, filled with hilly, winding streets, various local stores, coffee shops and colorful pastel homes with very distinct old-world architecture. The window boxes were in full bloom and stunning!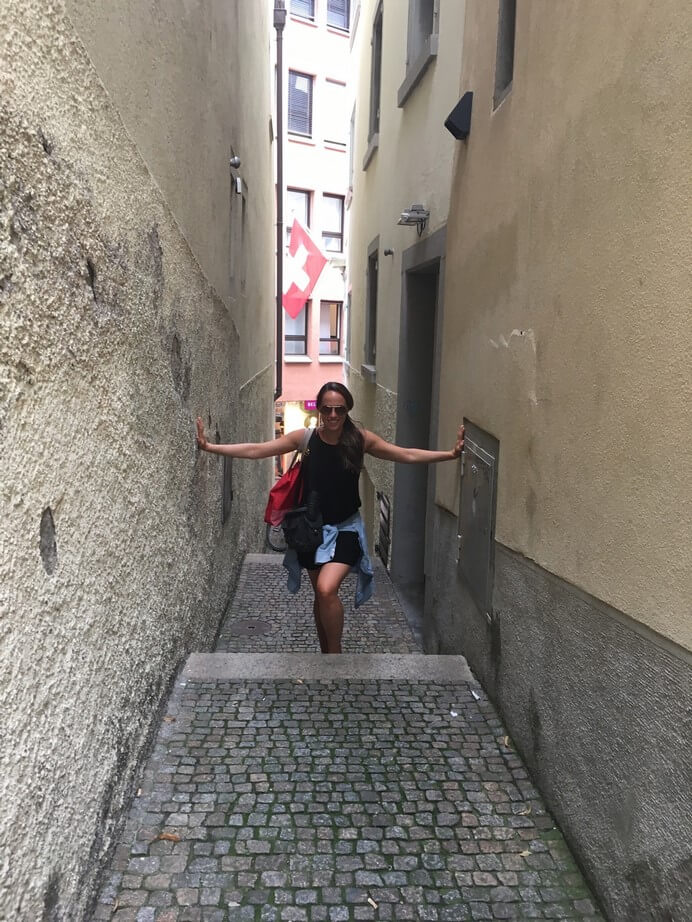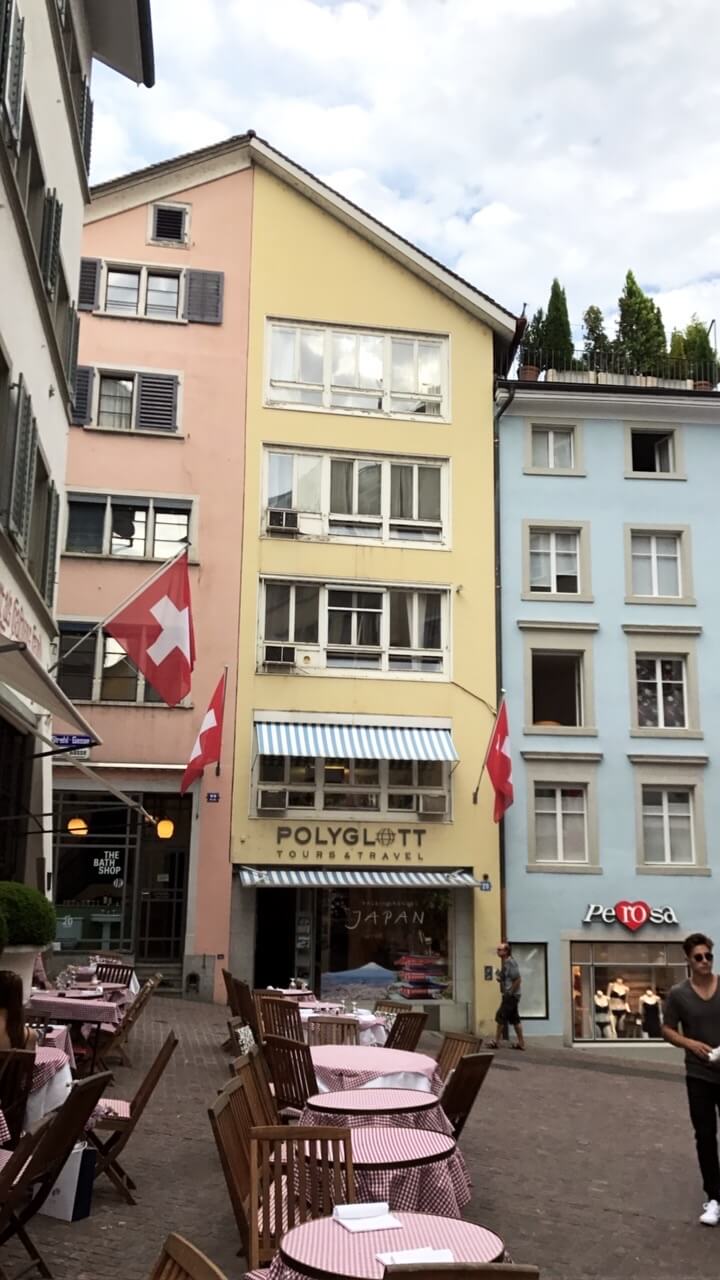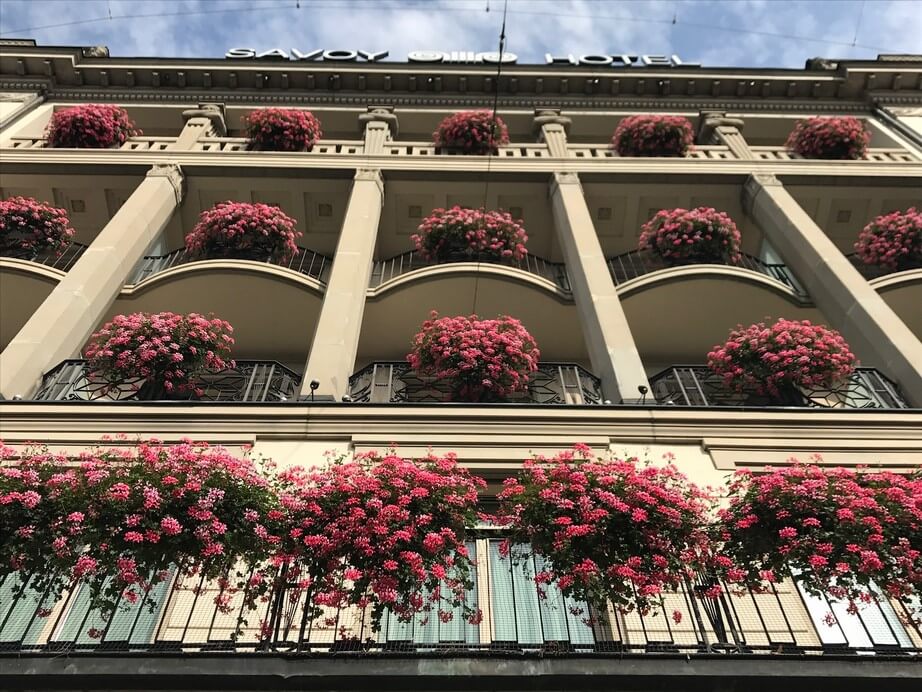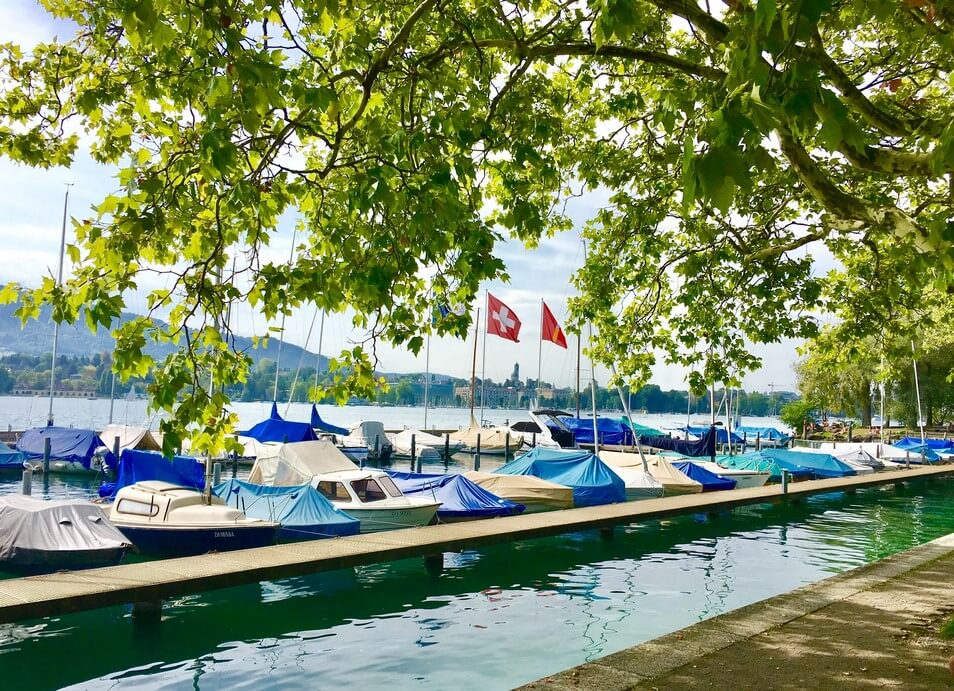 We walked about 4 miles in & out of various streets, getting lost in the best way. Finally we decided it was time to grab some dinner at one of our favorites, Zeughauskeller. It's a touristy spot, but we love it. The building was built in 1487 and is an old armory turned restaurant. Pre-Christopher Columbus, y'all!  The restaurant is classic Swiss – the menu has over 5 pages of sausage options (no joke). T got the classic bratwurst (#50), served with their delicious warm potato salad and I got the crumbed chicken (#95) served with salad. Two aperol spritz's to toast. It felt good to be back at this spot, at the same table we ate at less than 18 months ago for our first big trip abroad together. Ahh, memories.
And let's be honest, no trip to Switzerland is finished without a visit to the chocolate shop!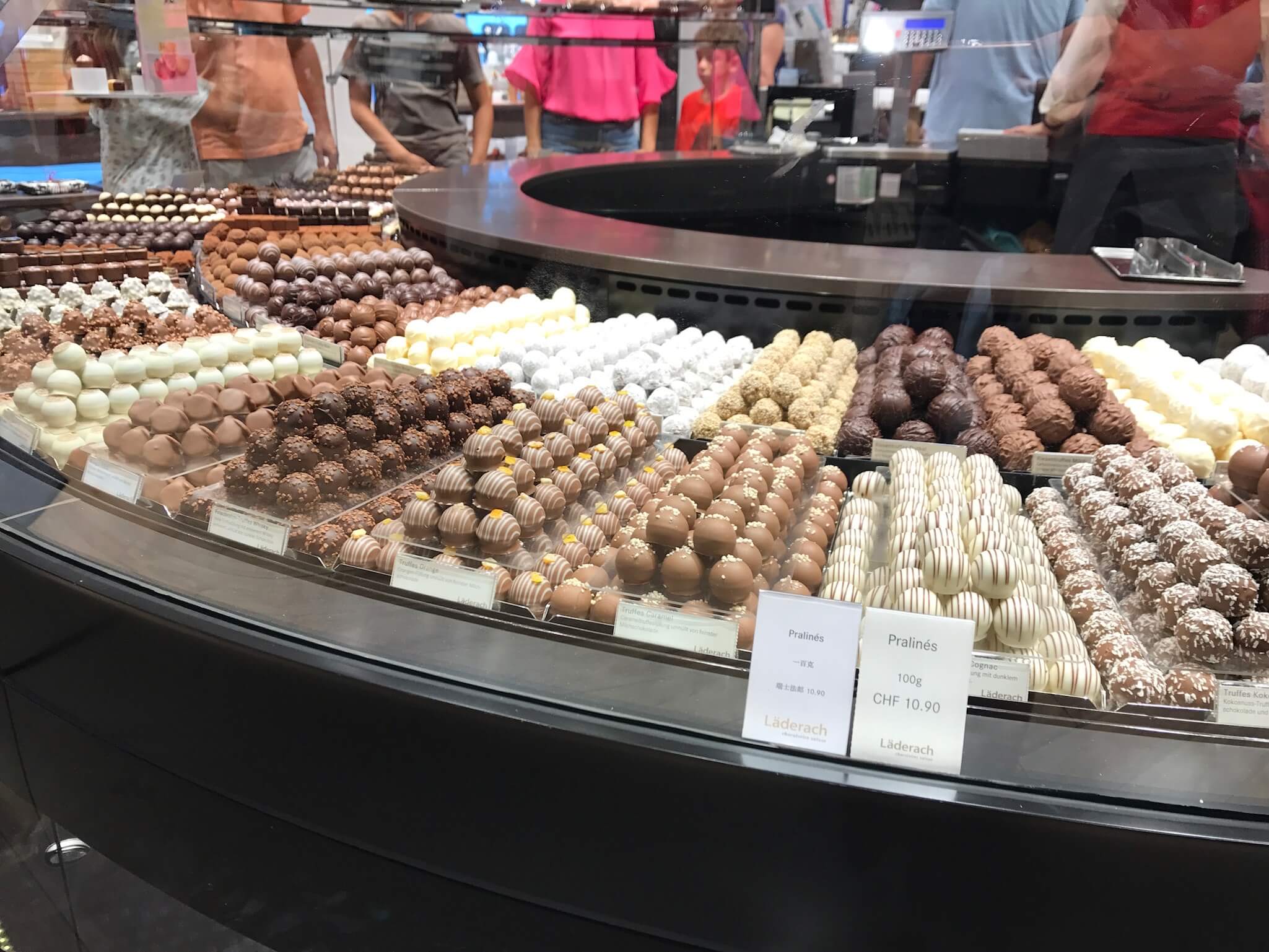 And just like that, it was time to head back to the airport. With another international flight (ZRH > JNB) ahead of us, we arrived with about two hours to spare. All in all, during our 12 hour layover we spent about 8 hours in Zurich (1 hour travel, 3 hours in/out of airport) and walked over five miles. It was a fun, relaxing day and well worth the layover.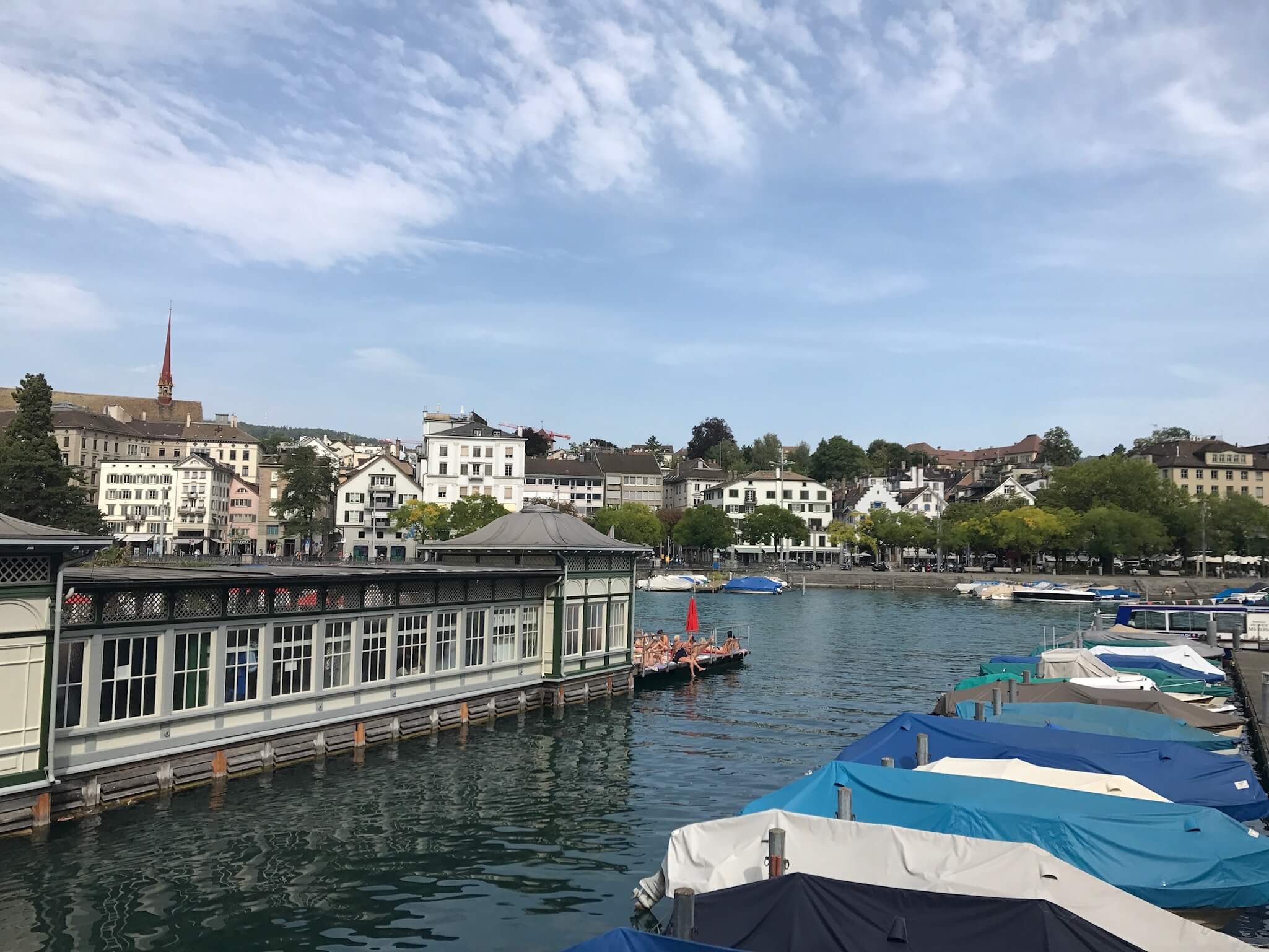 How would you spend 12 hours in Zurich?