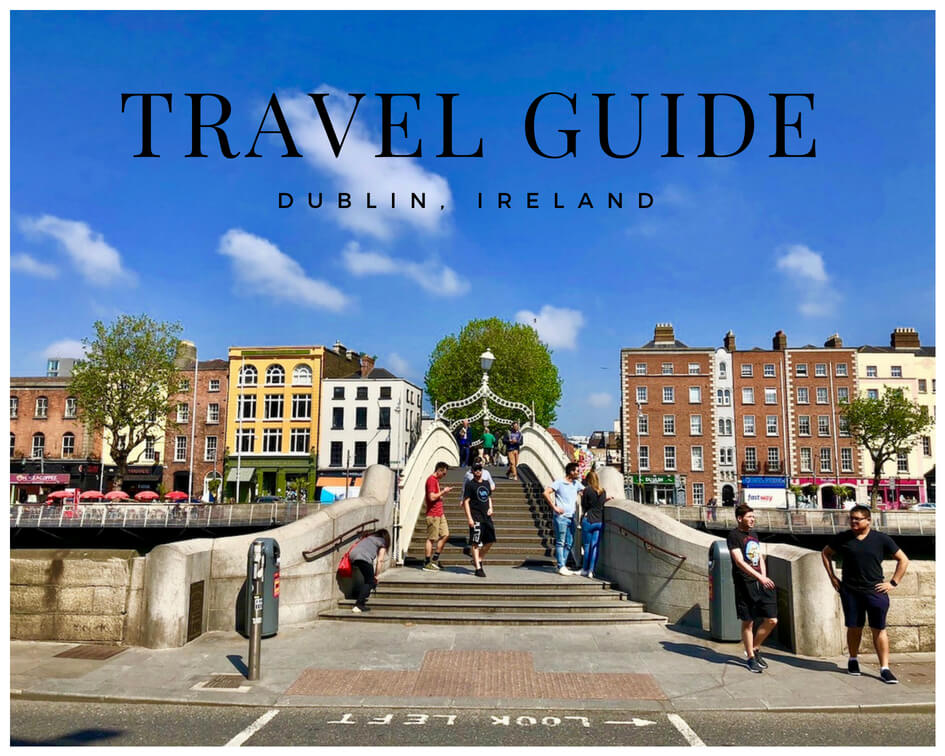 The last stop on our Ireland trip was Dublin. I've got to say…I really, really wanted to like Dublin….but it just didn't do it for me. Don't get me wrong – we had a great time and there were a few cool spots; however it lacked the charm, character and overall beauty that the rest of Ireland offers. It felt like a normal major city – just dirtier, uglier and less exciting. That being said, I am glad that we saw it for a quick 24 hours because our hotel was phenomenal and we were able to see a good friend from Boston!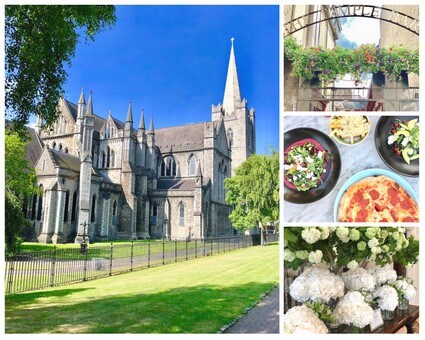 What To Do
+ St. Stephens Green: The main park in Dublin. It's not too big (smaller than Boston Commons), but it is a pretty park in the center of town and has various streams, ponds, bridges etc. We found ourselves walking through it often to get from point A to point B in town.
+ St. Patrick's Cathedral: This beautiful, old cathedral has stunning tile flooring, stain glass windows and a lot of history. Terry bought rosary beads for his mom and I lit a candle for my grandfather.
+ Guinness Storehouse: The big Guinness factory with killer rooftop views. You'll learn to love Guinness for sure, as I swear it tastes better over there.
+ Trinity College: The college campus is in the middle of the city and really beautiful. We didn't wait in line for the Book of Kells, but I know it's a popular thing to see.
+ There are a lot of local tours – we didn't have time to do any but we were recommended the Dublin Literary Pub Crawl (by multiple people) and the Viking Splash Tour.
+ Grafton Street: Known for being the best shopping street in all of Dublin, Grafton St. is full of tourists but also energy and excitement. There are various street performers and musicians lining the street. This is the spot to go if you want to do a little shopping!
+ H'apenny Bridge / The Liffey River: This river runs through the heart of town (similar to most European cities) with various bridges. I was a bit underwhelmed but it's pretty enough.
Where To Stay
+ The Shelbourne: This gorgeous, renovated 5-star hotel dates back to 1842 and is chalk full of rich history. We stayed in a Deluxe King Room with a balcony and it was plush, modern and comfy. There are multiple restaurants (breakfast was a huge, delicious spread), bars and grand rooms. It's in the best location – central, across from the park and the service was stellar. It's my only suggestion because it's the best!
(Bonus: it's a Marriott property so we used points to stay. 100% worth it!)
What To Eat + Drink
+ Sophie's: beautiful rooftop bar at The Dean Hotel – perfect for drinks. The dining room has a massive bar and sick views as well.
+ IdleWild Bar: funky decor, plethora of craft beer
+ The Temple Bar: The most famous bar in all of Ireland, this is a staple that you must visit. It's full of beautiful flowers and always happening. They've often got live music as well.
+ Elephant & Castle: yummy bar food and a great vibe
+ Gallagher & Co: a bistro and coffee house near Trinity College
+ Pickle: an Indian restaurant in the heart of town (we didn't go, but came recommended)
+ La Maison: authentic French bistro with tres chic decor
+ Fade St. Social: Restaurant, tapas bar & winter garden all in one.
+ Nolita: New York style bar with delicious Italian options