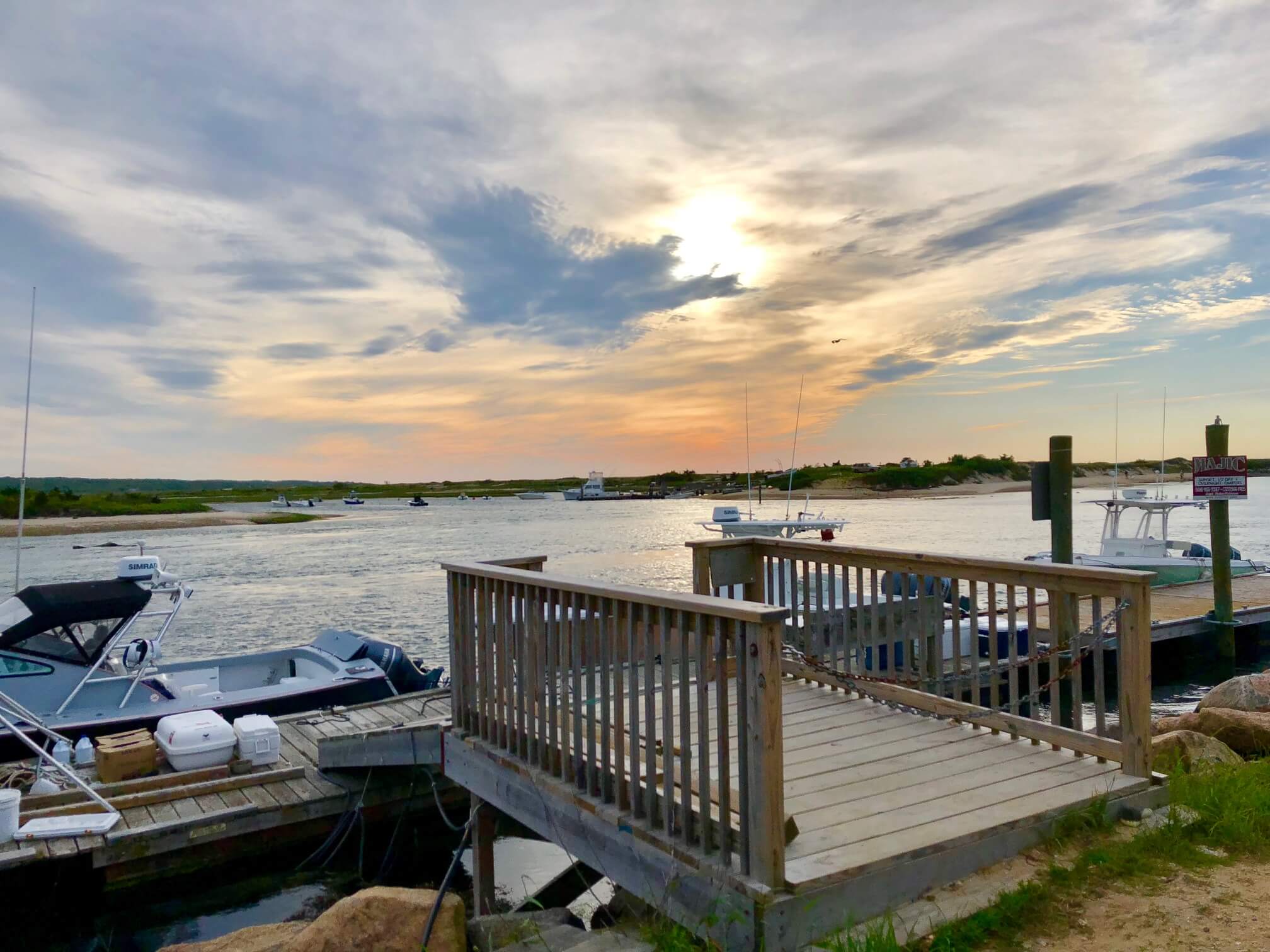 The beautiful summer sunset over Menemsha Harbor on Martha's Vineyard a few weeks back…
Happy Friday Y'all! We are in MAJOR need of a relaxing weekend over here. We had something the last 7 out of 10 nights so our past two weeks have been work – gym – event – sleep – repeat. On the bright side, we went to a Red Sox game, saw David Byrne in concert, had various dinner / gala events and attended the Crazy Rich Asians premier (the movie was so fun!). I'm hoping to catch up on a lot of admin / busy work, get ahead with some blog posts and finalize our Asian travel plans….let the 3 week countdown begin!
+Be sure to check out this month's free workouts with FIT on the Garden here in Boston! Every Wednesday from 6-7pm the Prudential Center offers a free workout class, fully equipped with a live DJ, 20% off Under Armour and a killer workout! I'll see you on the south lawn.
+ My favorite piece from the Nordstrom sale is this black jumpsuit – it fits perfectly and is super versatile (I wore it to the movie premier with a leopard clutch). I also really like this halter one, this off the shoulder one and this tie waist one. I'm obsessed!
+ Planning our 2019 winter getaways and eyeing this guide to Cabo San Lucas
+ Preparing for our 20+ hour flights to Asia, so I'm on the hunt for good books! Currently perusing this & this list for ideas. Any suggestions?
+ An interesting theory called the "20 second rule" all successful people swear by
+ A list of top places to get a job remotely working (aka travel freedom!)
This Week on South End Style
The Perfect (Summer) Boston Weekend
Last Friday's Weekend Likes + Links