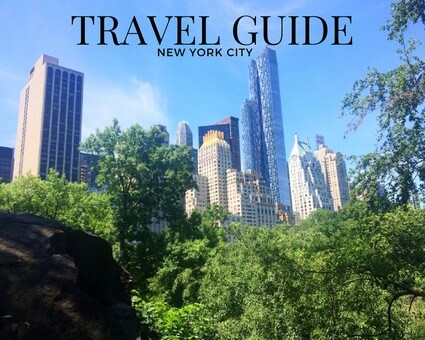 New York City very well may be the best city in the world. Yes, it's huge and intimidating and smelly in places and overwhelming…but it's the best. It is a melting pot of all different cultures, races, walks of life, types of people, etc. With three major airports and a major train station, NYC is easy to get to from pretty much anywhere in the world. The city offers all four seasons which means you can spend an afternoon on a blanket while having a picnic in central park or viewing the holiday store windows while the snow falls.
Whether you want to stay in Midtown and play tourist to the city or spend your time downtown living like a local or enjoying all the outer boroughs have to offer, the opportunities are endless. There are countless museums, endless live shows, a multitude of outstanding restaurants, various historical sites and so many wonderful free options. In fact, many of my favorite times in New York have been aimlessly wandering around and exploring new-t0-me places in the city.
There really is no place like New York City and it's a place that I love to visit time and time again. Luckily we go at least 3 times per year and there is always something new to explore. Heads up, this post is constantly evolving and growing each time I go, so be sure to check back…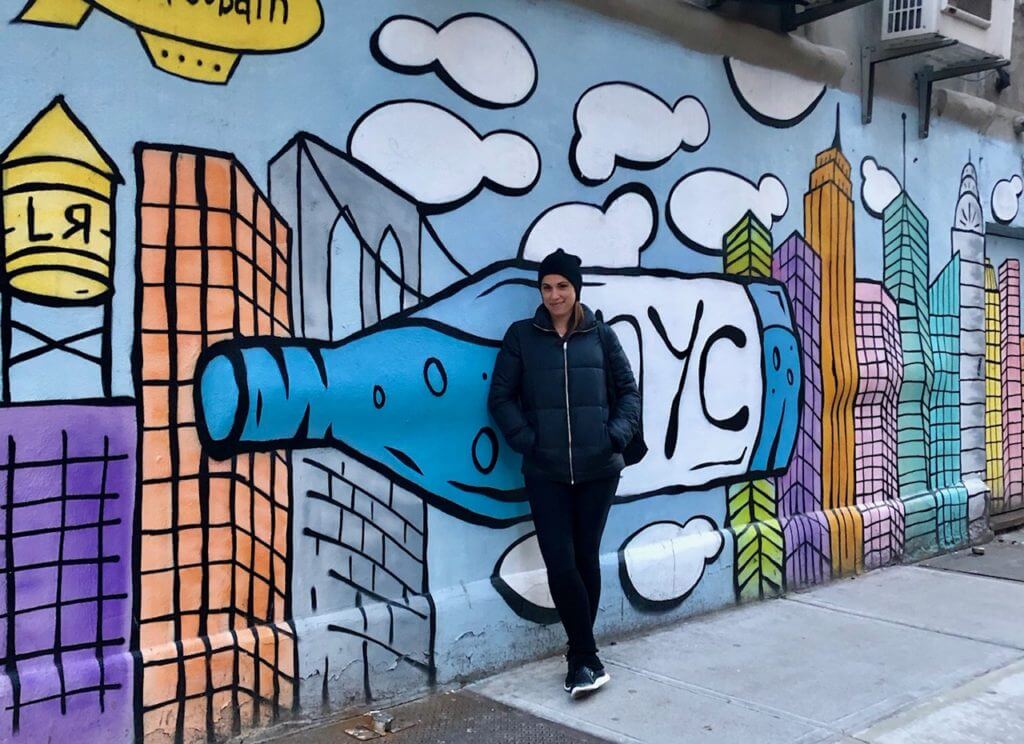 What To Do
+ Walk 5th Avenue: Whether it's the holidays and the windows are decorated or you just want to do some high end window shopping, 5th Ave is best known for the beautiful luxury stores like Gucci, Louis Vuitton and Harry Winston.
+ Central Park: Wonderful for grabbing a picnic, hitting the zoo, going ice skating, jogging around or simply wandering around. Central Park is massive and offers so much. It's a "must see" if you've never been to NYC.
+  The High Line: This walkable above-ground park is set along the old rail and takes you from The Meatpacking District to Chelsea Market. It's a lovely way to see the city from a different perspective.
+ Chelsea Market: I would avoid this at peak hours and on the weekends as this area is such a fun place to walk around- there are various shops, clothing stores, local vendors, restaurants, etc. This becomes one of my favorite places to go during the holidays as well.
+ 9/11 Memorial: An emotional place to go, but it is obviously a huge part of our nation's history and they have done a wonderful job with the memorial.
+ Empire State Building: It's hard to believe that I only recently did this. If you happen to catch New York on a clear day and have time during an off-hour, I recommend going up. The views alone are worth the money. I think that it's one of those "once is good enough" type of destinations but I did enjoy my time.
+ Visit Museums: If you are into art, culture or history this is a great thing for you to do! A few great museums that I have either visited or that are high on my list include The Museum of Modern Art (MoMA), The Metropolitan Museum of Art (The Met), The American Museum of Natural History, The Frick, The Whitney and The Guggenheim.
+ Live Show: Similar to LA, there are a lot of really fun live shows that typically film either in the morning or afternoon. A few favorites include the Today Show, Good Morning America, Stephen Colbert, Live with Kelly & Ryan, Jimmy Fallon and SNL (if you're lucky enough to land tickets!).
+ Broadway: No matter what age, gender, type of music you like, etc. – Broadway has something for everyone. A few favorites of mine include Hamilton, Rock of Ages, Jersey Boys, Ain't Too Proud (new!), Wicked, The Rockettes, Kinky Boots and Mean Girls.
Traveler Tip: You can head to the TKTS booth in Times Square the day of the show and see what's available that night for half priced tickets.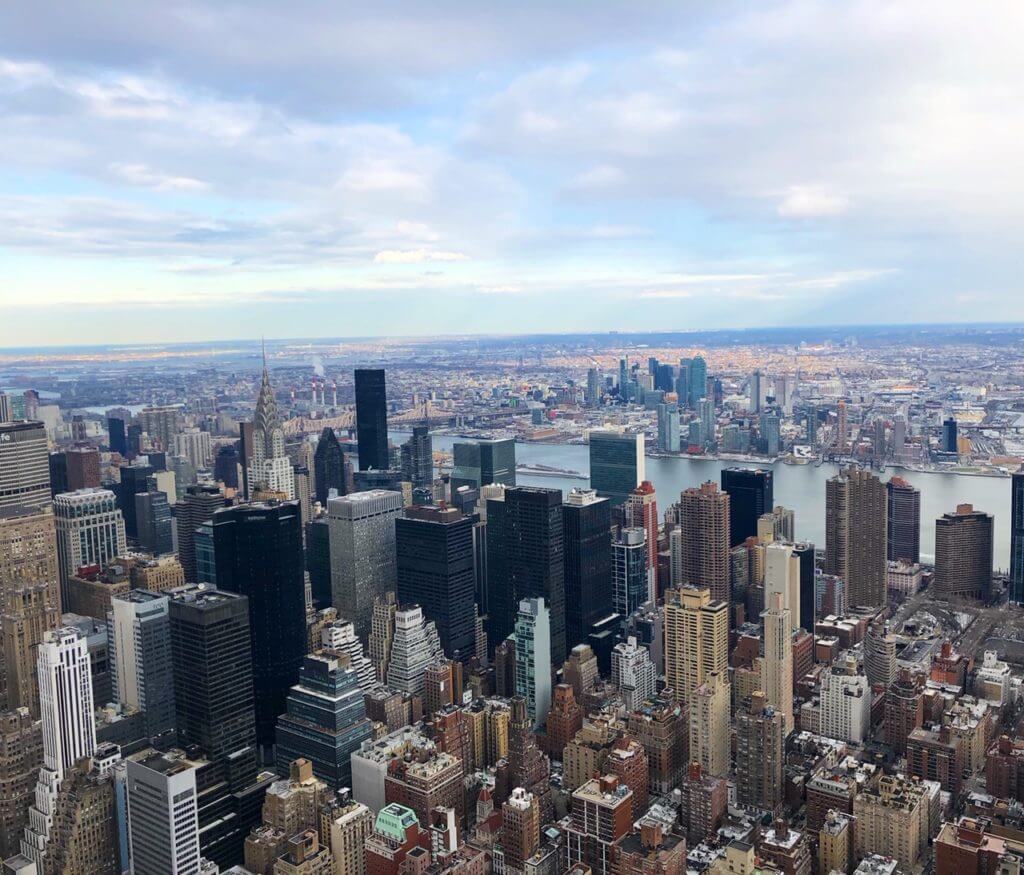 Where To Stay
+ Four Points Midtown West: A small room but good location and easy to use SPG/Marriott points to stay here. We find that this area is good to stay in winter as it's close to many of the seasonal things we want to see.
+ St. Regis Midtown: If you can swing it, this is a great spot to stay, especially during the holidays as its located near so many seasonal attractions. The bar and restaurant are both wonderful and its walkable to most Broadway theaters.
+ The Bowery Hotel: A great location for staying downtown near a bunch of the super trendy, popular restaurants and bar. The hotel has an awesome bar itself and is known for celeb sightings.
+ Dream Hotel: Located in Chelsea with views of the Hudson, Dream is a good spot to stay if you want to be between the Midtown attractions and the downtown restaurants. It is known for its nightlife so don't stay here if you are hoping for a quiet, calm night in.
+ The Moxy: With a great view of the Empire State building, the Moxy is one of the most centrally located hotels in the Midtown area, but far enough away from Times Square to not feel too touristy. Heads up, the rooms are super small but if you are only in town for a quick visit, I would stay here again.
+ Marriott Vacation Club Pulse: Only a couple of blocks away from the Moxy in Midtown, this vacation club has some of the larger rooms that I have stayed in New York. They have a great rooftop bar but heads up – there is no room service so that could be a little inconvenient.
+ Renaissance Midtown: Another Marriott property, this is a favorite of mine to stay in for work because they have bigger rooms with a solid gym, room service and a nice hotel bar and restaurant. The only thing missing in my book is access to Peloton bikes but hopefully that will change in time!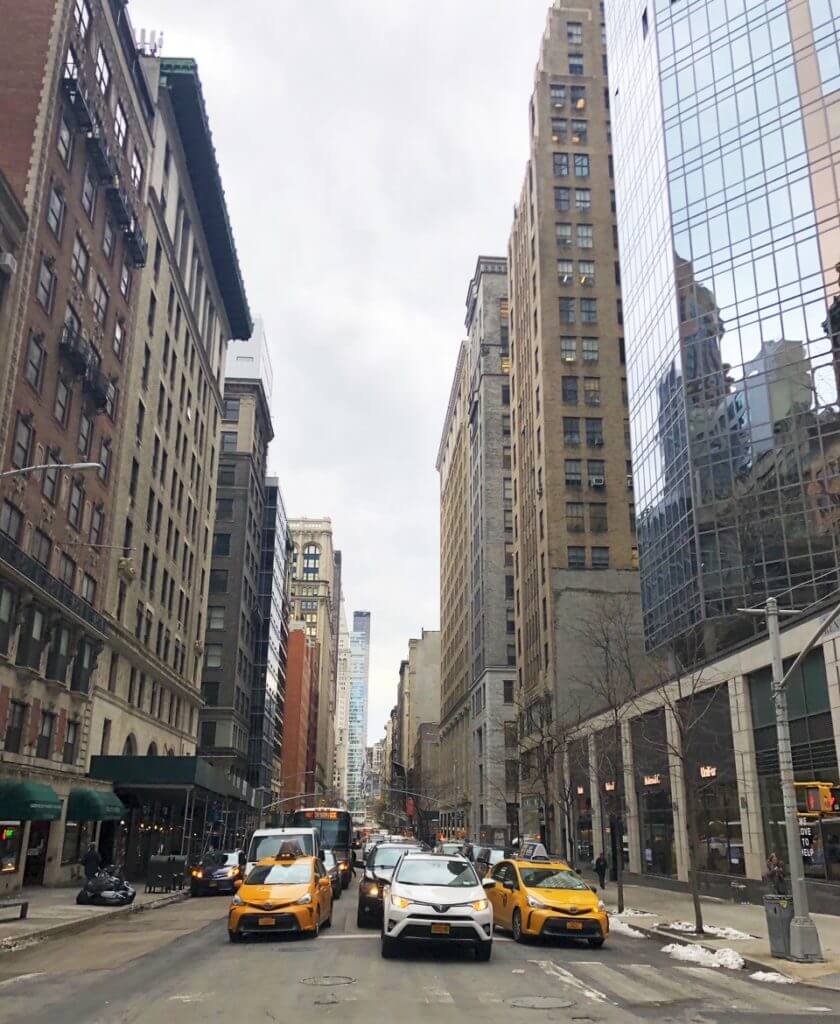 Where To Eat + Drink: Midtown / Chelsea

+ Hill Country: A fun and casual barbecue spot. Downstairs has live country music which is always a good time. (Chelsea; 30 West 26th St)
+ Little Collins: Small and often hard to get a seat, but great coffee and even better avocado toast. Good low key, quick brunch spot. (Midtown East; Lexington Ave)
+ Osteria Al Doge: A bit touristy but a good option for a pre-theatre meal. The food is consistently good, the service quick and it's affordable. (Midtown; 6th Ave & W 44th St)
+ Eately: This Italian restaurant – grocery store – fresh market – shop really offers everything Italian that your hungry tummy could want. They have an oyster bar, a meat & cheese bar, a Nutella bar, a brewery, multiple full-service restaurants and more. Fair warning that this place gets very crowded but if you can come during an off hour, be sure to enjoy walking around.
+ Tao Downtown: A favorite that we frequent when in the city, Tao has great Asian food (sushi and more) and is always a good time late night if you want to have bottle service and a club vibe. (Chelsea; 92 9th Ave)
+ King Cole Bar: One of my favorite bars in town, this swanky and intimate bar is located in the first level of the St. Regis Hotel. It's pricey but the perfect spot for a pre-dinner martini or a nightcap. Fun fact: last time I was there we ran into Jeff Lewis and his husband, who were both so friendly (and handsome) in person. (Midtown; 5th Ave & E 55th St)
+ Lady M: If you want the most decadent desserts in town (in particular, their signature crepe cake), look no further! (Midtown; W 40th b/w 5th & 6th)
+ Gramercy Tavern: I adore going here to grab dinner and drinks at the bar! The food is delicious, the crowd is fun for people watching and the vibe is always a great one. (Nolita; E. 20th & Park Ave).
+ Tavola: A small, local feeling Italian restaurant in Hell's Kitchen. The restaurant is close enough to Broadway (we walked) so it is an ideal spot to grab a quick dinner before you head to a show! (Hell's Kitchen; W. 37th & 9th)
+ El Quinto Pino: We stumbled upon this delicious Spanish tapas-style restaurant and what great luck! It's a small space (the kitchen separates the bar area from the dining room) but the food was flavorful and authentic. (Chelsea; W. 24th & 9th)
Where To Eat + Drink: Downtown
+ Prune: The perfect brunch spot but get ready to wait. Put your name on the list and then go explore for an hour or so. (East Village; 1st Ave & E 1st St)
+ Beauty and Essex: A trendy spot but it has great drinks and a solid menu. This is a great place to come with friends for a fun, swanky dinner out. (LES; Essex St & Stanton St)
+  Standard Hotel: A favorite rooftop to visit when the weather is good. They have incredible views, a chill vibe and great drinks. (East Village; E 5th & Bowery)
+ Balthazar: A French favorite here in the city, the food and drink are always consistent. Though you can sometimes grab a seat at the bar, I would recommend making a reservation. (Nolita; Spring & Crosby St)
+ Quality Eats: This modern steakhouse has three locations in the city. The ambiance is fun, the cocktails are tasty and the food is great. This is the perfect place to grab a meal at the bar with a date or a friend. (W. Village, EUS and NoMad)
+ Carbone: A difficult reservation to get but well worth it if you can swing it! This popular, high end Italian restaurant is known for being consistently one of the best in the city. (W. Village; Thompson & Bleeker)
+ Rosemary's: The cutest spot to go during the holiday season, this restaurant is festive, fun and tasty! Think house made pastas and fresh produce that's grown on the rooftop garden. (W. Village; Greenwich Ave & W. 10th St)
Also see: 24 Hours in New York City, 5 Things to do in NYC During the Holidays