This post was sponsored by Wayfair.
With Memorial Day Weekend officially behind us, it's safe to say the summer is here! If your household is anything like mine, your evenings are spent outside on the patio. Living here in Boston, we really try to take advantage of every single minute that we can get outside. Whether that means enjoying our morning coffee on the porch or hosting friends for a barbecue on the weekend or simply enjoying a glass of wine after a long day…al fresco life is the best life! That said, I want to share four key ways that I have found are best when designing the perfect patio space.
1. Define the space.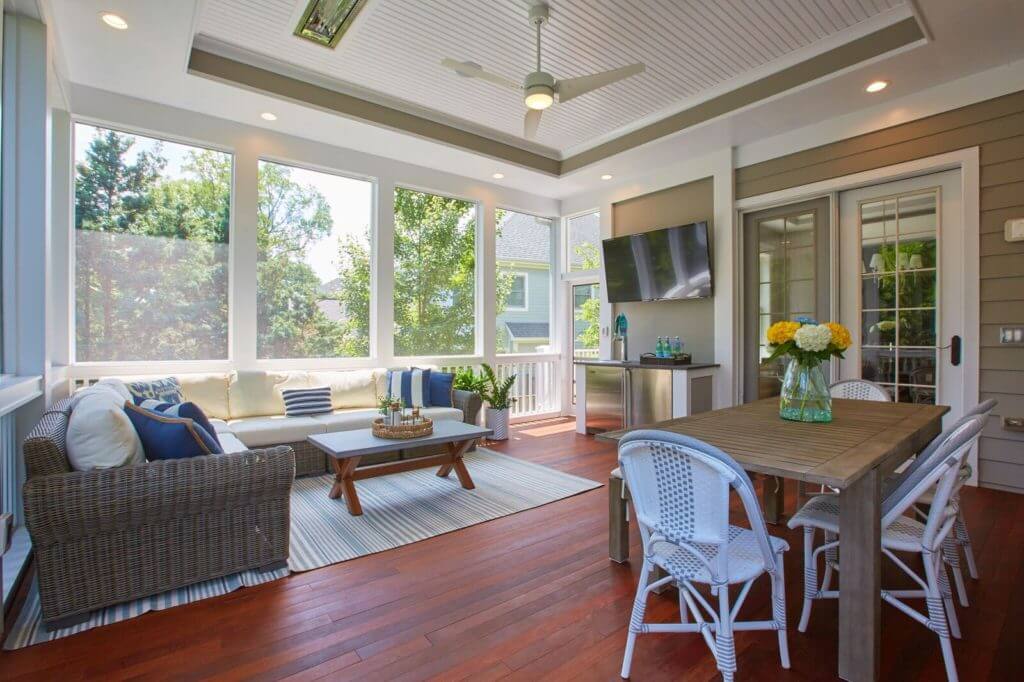 Is your patio primarily for grilling and dining? Or it is for lounging? Maybe it's for sunbathing? Perhaps a combination is what you're going for. Whatever the need may be, try to create a design plan that is functional for the patio you have. If you have two spaces within one – a dining and lounging area, for example – try to anchor each with an outdoor rug. This will define each as separate spaces and make the area feel bigger.
2. Keep it comfy.
One if my biggest pet peeves when it comes to outdoor spaces is uncomfortable furniture! There are so many affordable, stylish, comfortable options these days that there's no reason an outdoor space should be anything less than comfy & cozy. Retailers like Target, World Market & Wayfair have fantastic, economical options like this sofa and this rug. If you're looking to splurge check out Pottery Barn, Restoration Hardware and Frontgate.
3. Set the mood.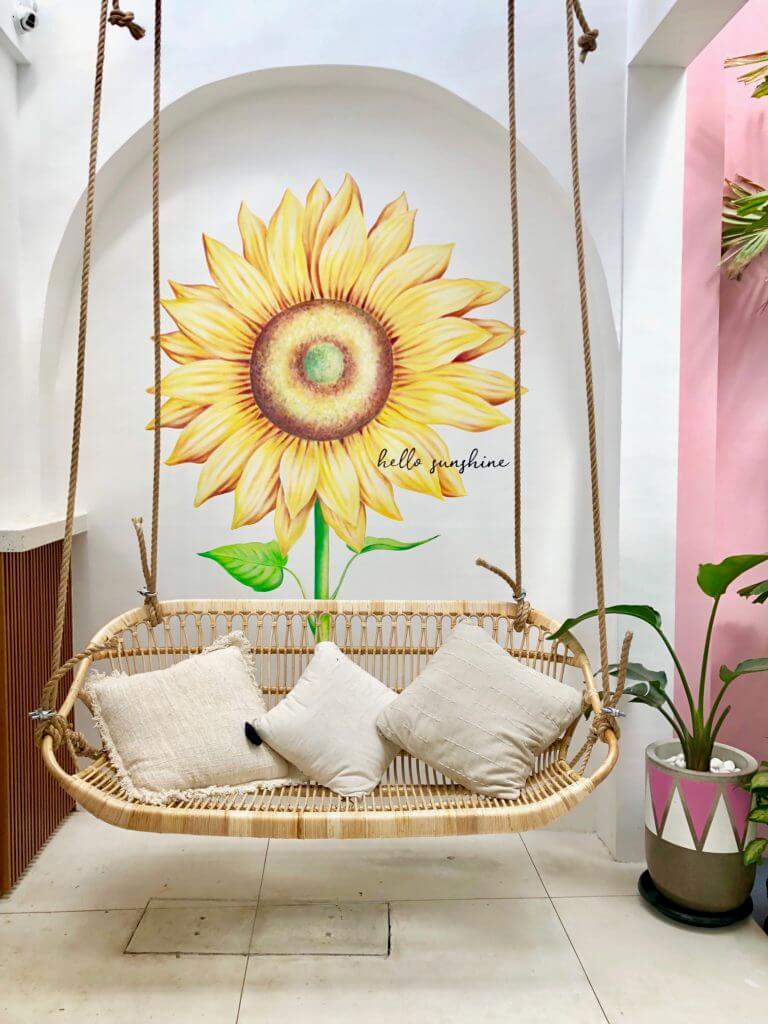 Accessories and lighting help do the trick when you want to convey a specific vibe. We've got various lanterns and candles for a more zen, romantic evening vibe. Mix and match a chair swing and a print rug for a more boho-chic look. Or keep things black and white for a more elegant, classic style. All of the "extra" decor will really help elevate your space and set the mood!
4. Bring in nature.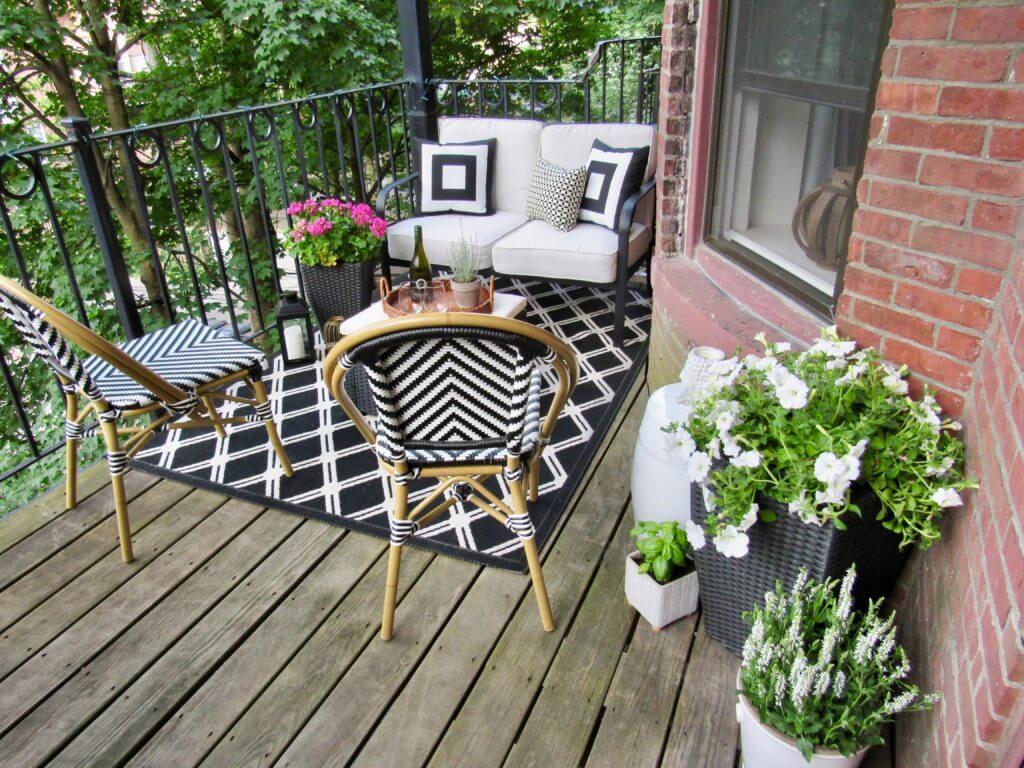 If you are lucky enough to have a private patio with any sort of lawn space, you're a step ahead! Simply add some flowers / potted plants and you can make your outdoor area feel as lovely and lush and your heart desires. Should you be stuck in a more urban environment (like me), it is critical to bring nature into your patio. If you need more privacy, consider an ivy wall or taller plants/trees. If you want more of a garden environment, add in various potted veggies (or create an herb wall!). If you are limited on space, hang flower boxes (facing out) and fill them with various plants and flowers. All of these ideas will not only warm the space by bringing nature into your patio, but also incorporate color into the area. I like to change these out depending on the season and my mood!
Happy Patio Season!