We are into month three (the halfway point) of my skin care journey. I'm learning a lot throughout this process and so far, the biggest lesson is that adaptation is necessary. Given that it has been well over 80 degrees and humid lately, my everyday lotion has taken a back seat. I'm sticking to my everyday products, along with some tinted face sunscreen.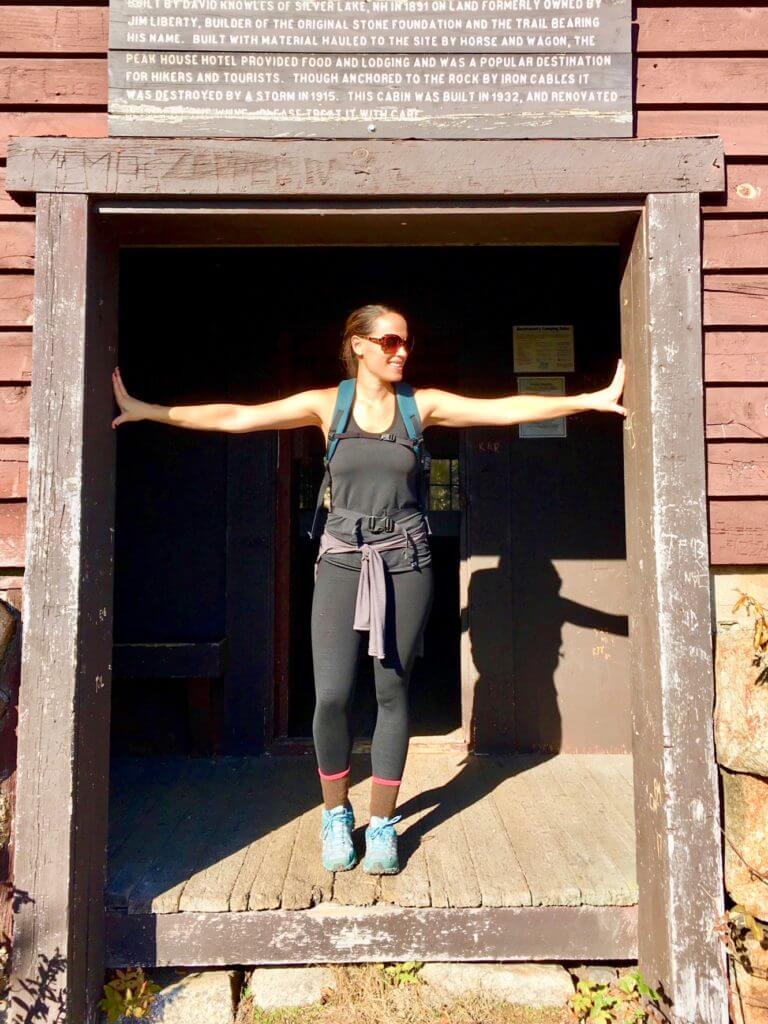 Warm days are best spent outside, but don't forget the SPF & protective clothing!
The Treatment
This month, Mara switched things up, and shifted our focus from hydration to brightening. Per usual, we started with a deep cleanse and exfoliation, followed by extractions. I gotta say, the cleansing is one of my favorite parts. You know the feeling after you get a deep clean at the dentist and your teeth have never felt better? Yup, it's like that but on your face. She uses the same cleanser that I have been using the past few months and I just love it. I can tell you now that it's a product that I will continue to use this well after my project is over.
After our extractions, Mara hooked me back up to the electricity machine (remember this scary photo?). The only difference this time is that she put on a mask focusing on brightening. This "c-peel" is a mask that helps peel off a layer of dead skin (similar to a microdermabrasion) – but once the electricity is attached, the peel turns into a brightening treatment.
As always, we finished up with some serum, moisturizer and sunscreen. I left feeling refreshed and like a million bucks!
Monthly Q & A
1. How often should I exfoliate? What kind of exfoliant should I buy?
An exfoliating product is great to use, but you want to make sure you are making the correct, safe one. A gentle clay style one versus a thick, grainy one (remember St. Ives?) will exfoliate your skin without causing damage. Your skin shouldn't feel "stripped" after you use an exfoliant.
2. I hate the feeling of sticky lotion on your face when it's humid outside – what should I do?
Mara says that it is perfectly fine to stick to thinner lotions and serums during these summer months, especially since you will be wearing sunscreen. That can certainly feel like a lot on your face. She says you have to do what feels best for your skin.
2. What kind of facial sunscreen should I use?
There are a few key words to remember when purchasing sunscreen. Here's a cheat sheet:
– Broad Spectrum = this is absolutely necessary because it protects your skin from both UVA and UVB rays. Think of it this way: UVA = Aging, UVB = Burning. In order to protect both sunburns and premature aging, make sure to get a sunscreen with both.
– SPF: you want an absolute minimum of SPF25; however, an SPF 50 or more is best.
– Mineral sunblocks are your best bet as they include zinc and titanium.
As Mara said, any sunscreen is better than no sunscreen. You still want to use your topical serums and antioxidants (especially with vitamin C) to protect from environmental toxins. A few good sunscreens that came recommended are La Roche Pose, Epicuran SPF45 and Trader Joe's, which consumer reports just named their #1.